Ireland offers a cornucopia of epicurean adventures and scenic treats. Discover how to pour the perfect pint of Guinness; stay in a private castle; explore a beautiful lough in a luxurious boat; and blend your own bottle of whiskey.
LUXURY SAILING ON LOUGH DERG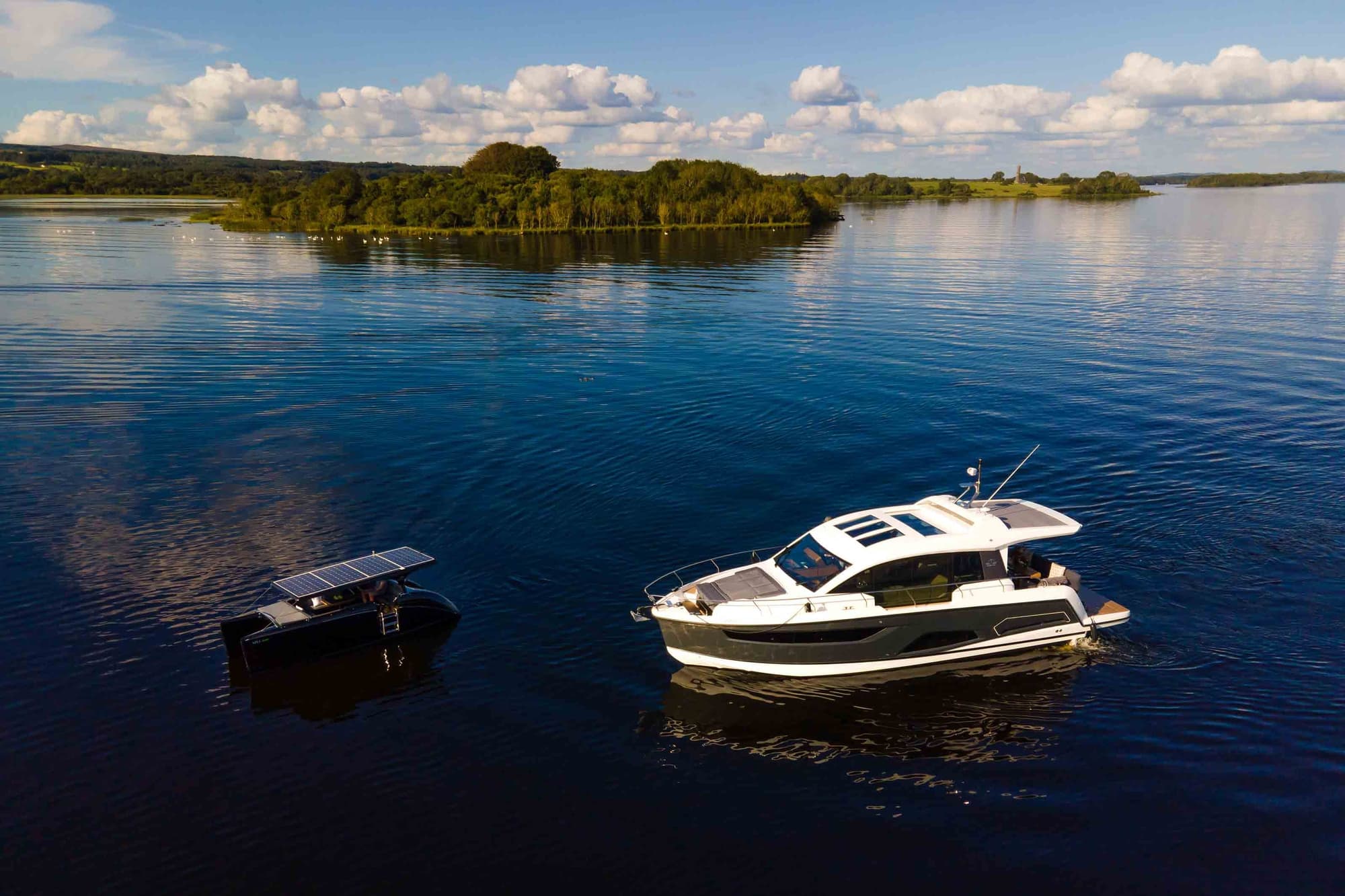 Board a superbly equipped motor yacht for a private excursion on Lough Derg. North of Limerick, in the heartland of Ireland, this glittering 24-mile-long body of water in the Shannon River Basin is one of the country's most majestic freshwater lakes. It is dotted with small, green islands and fringed with rich pastures that give way, here and there, to pretty villages and harbour towns. Well-versed in the area, your skipper will tailor a programme to suit you while also ensuring the yacht is stocked with champagne, a choice of other drinks and delicious snacks. Options for leisurely stops include a Georgian manor house, a private art collection, lakeside walks and a castle (for a guided visit). Enjoy an epicurean lunch at a shoreside location and take in Irish music (and possibly dancing) at a wonderfully traditional pub.
LEARN TO MAKE IRISH SODA BREAD
You won't go far in most Irish towns without savouring the aroma of soda bread drifting from a local bakery. But it may come as a surprise to learn that this delicious and classic Irish staple dates back only to the mid-1800s when it was very much a saviour in troubled times. Using newly available baking powder as a leavening agent, rather than yeast, soda bread was quick and easy to make and hence was a godsend during the period of famine. In due course, it became a much-loved, integral feature of Irish cuisine. Learning how to make it (from the type of flour used, to shaping the dough and baking it) gives you not only a useful cookery skill but is also a great way to get an insight into Irish life past and present. Soda bread baking classes are great for families or individuals, offering expert tuition and plenty of time to enjoy the finished product with an accompanying spread of Irish treats.
STAY IN A PRIVATELY OWNED CASTLE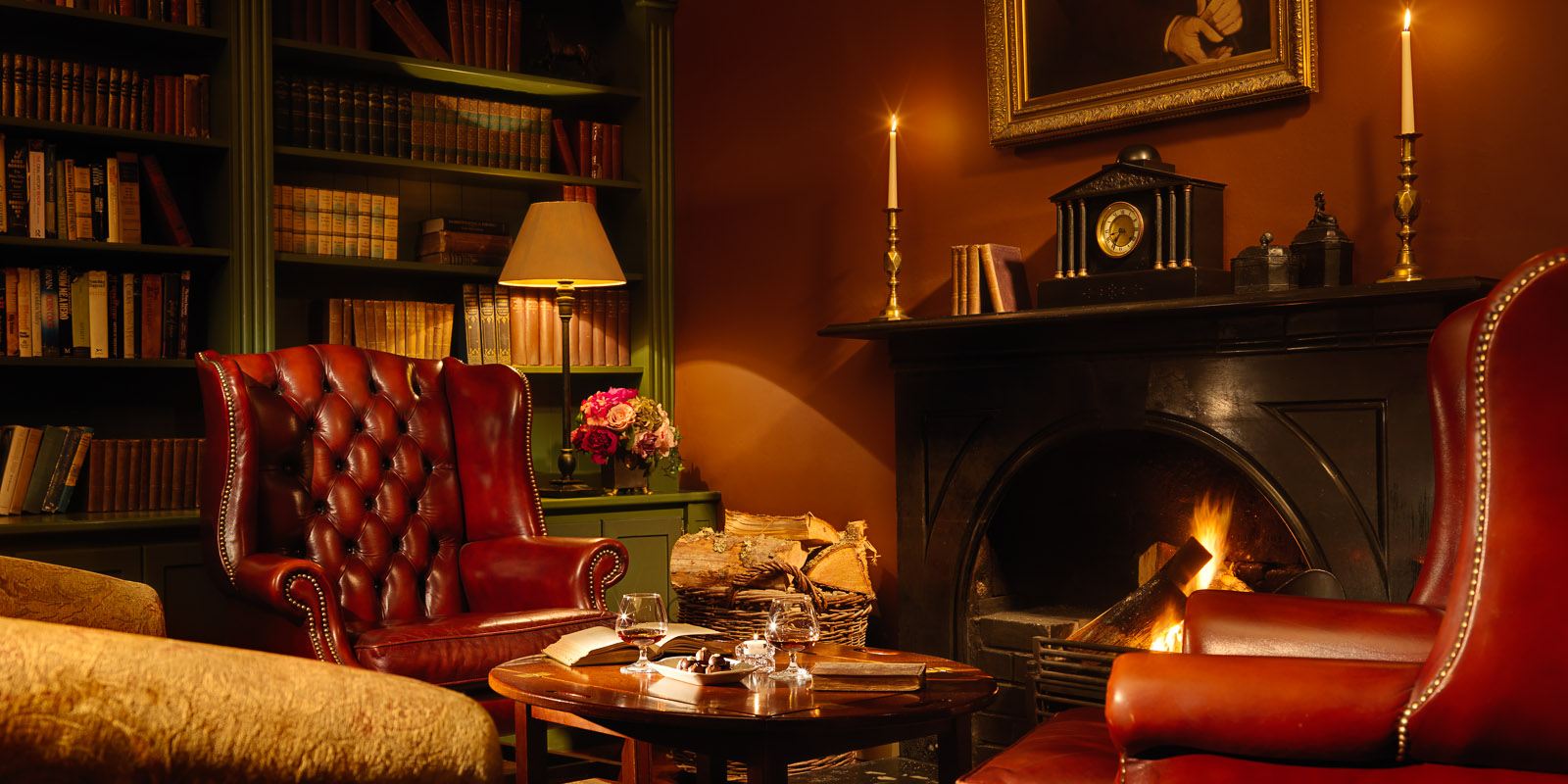 Magnificently dotted across the landscape, castles are a defining feature of the Irish countryside, some turreted and gabled, some with stalwart towers, some surrounded by ancestral estates. Many remain private properties and welcome guests. In this land of myth and legend what better than to stay in one (or even two or three) of such old strongholds? At the castles in our selection, hosted by the owners, enjoy a unique insight into Irish aristocratic heritage. Of course, no two are alike: some offer fabulous gourmet meals, others include activities such as fishing and riding, many are filled with antiques and have bedrooms with four posters as a given. In all of them, you'll find hidden Ireland at its best.
PRIVATE TOUR & TASTING AT THE GUINNESS STOREHOUSE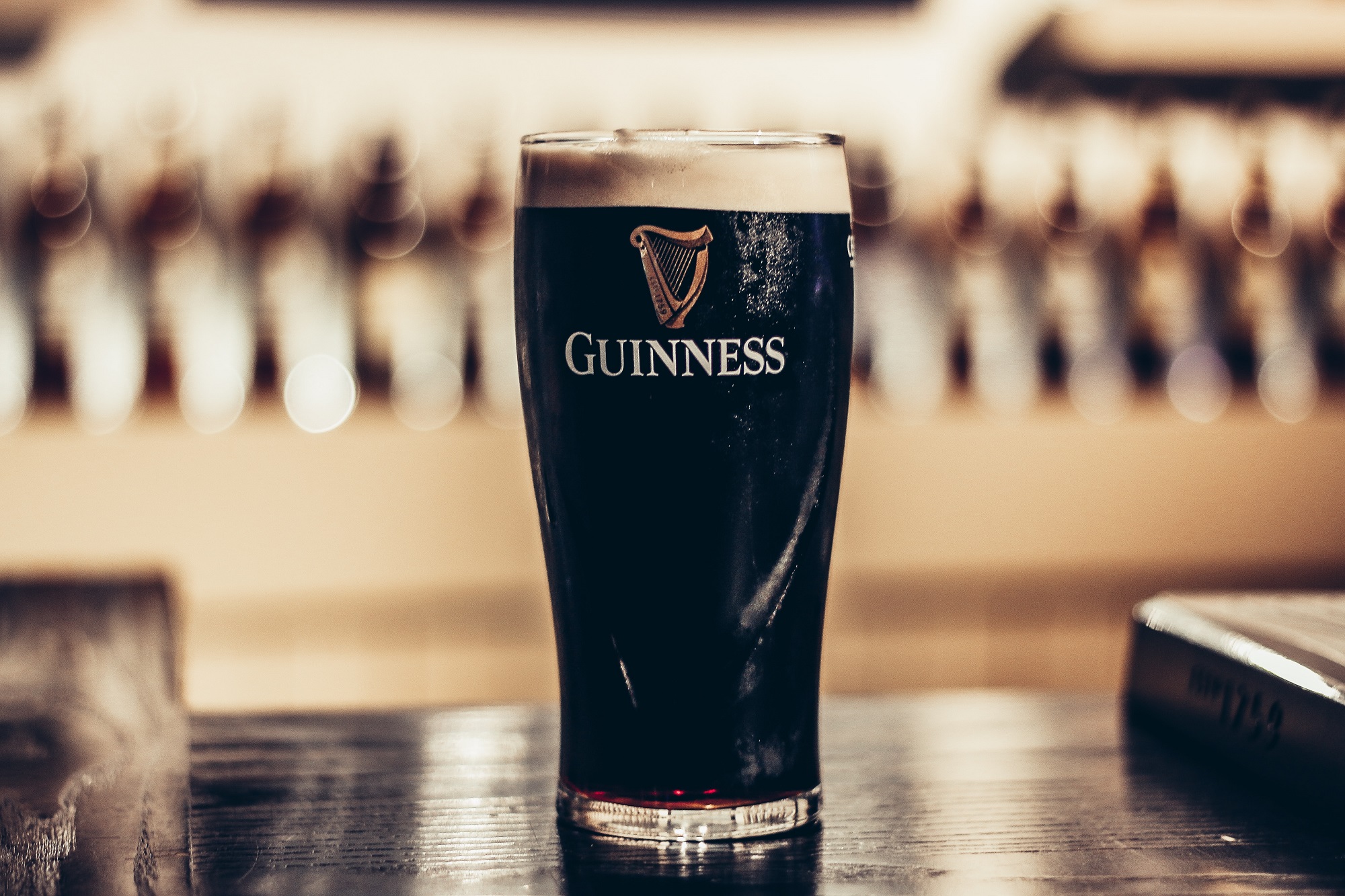 Arthur Guinness started his Dublin brewery in 1759, and today 10 million glasses of his stout, known affectionately as the 'black stuff', are consumed around the world on a daily basis. This evolution is magnificently celebrated at the Guinness Storehouse, which tells the story of the iconic beer in a spectacular building beside the brewery itself. Inside, it is shaped like a pint of stout with each of its seven floors dedicated to a different area of interest, from ingredients to advertising and more. Experience the Storehouse with a guide to skip the queues and enjoy a visit tailored to your interests. Learn how to pull a perfect pint ‒ poured at an ideal angle of 45 degrees, it is said to take 119.5 seconds for the stout to settle ‒ and finish by sampling a Guinness at the seventh-floor Gravity Bar, complete with breathtaking views. Slàinte!
BEHIND THE SCENES AT WATERFORD CRYSTAL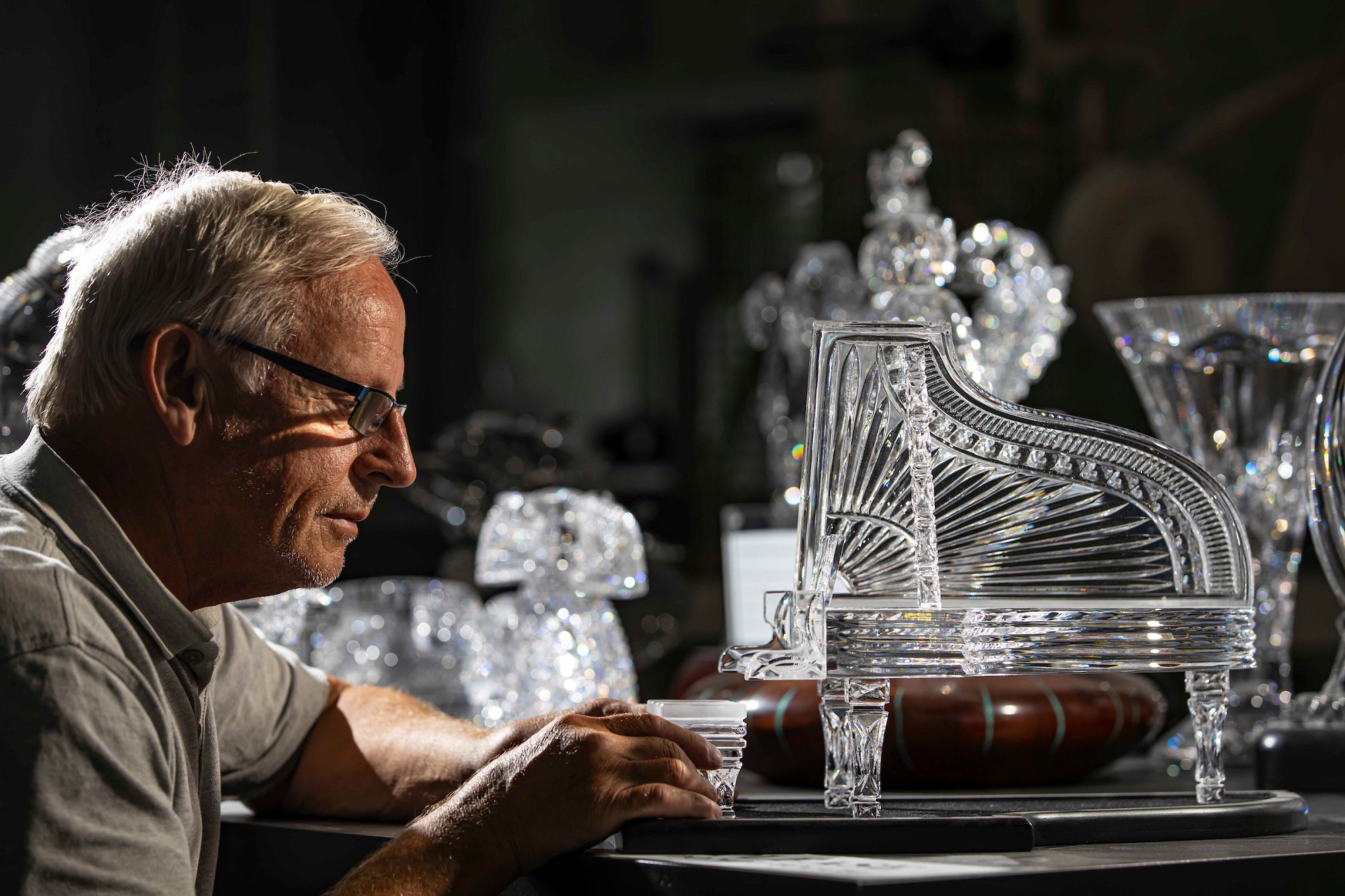 See silica and lead transformed into sculptures, wine flutes, vases and more. Glass in the making is magical to witness, and nowhere more so than at Waterford Crystal, one of the world's foremost manufacturers. Back in 1783 George and William Penrose established a 'glass manufactory' in Waterford, Ireland's oldest city, and as it rapidly grew it named itself after the town. Today, still in Waterford, it offers fascinating tours (join a group or make a private, VIP visit) on which you watch artisans in the fantastical process of creating crystal products, whether mould making, glass blowing, sculpting, cutting or engraving. Along the way you'll learn that Waterford Crystal prides itself on perfection: the company doesn't offer discounted products with tiny flaws, any such items are simply thrown back into the company's mighty furnace to start again.
EXPLORE DUBLIN'S CAPTIVATING COAST
East of central Dublin lies a glorious coastal area of colourful villages, small harbour towns, sandy shores and picturesque lighthouses. There's a local vibe in the small shops; the pubs have traditional, timeless appeal; and from cliffs to coves the sea scenery is splendid. It may feel a world away, yet all this is just a 20- to 30-minute train ride or drive from the city centre. A host of activities ranges from paddle boarding and kayaking to boat rides and angling trips. Head for Howth, with its clifftop walks, fishing vessels and pier (the perfect place to eat fish and chips). Make for Malahide, with a marina, wonderful sea shores and a 12th-century castle to visit. Slightly further north at Skerries you can enjoy seafood restaurants, windmills (which have been milling flour since the 1300s) and beaches – try kitesurfing from the more sheltered North Beach.
TASTE AWARD-WINNING WHISKEY AT TULLAMORE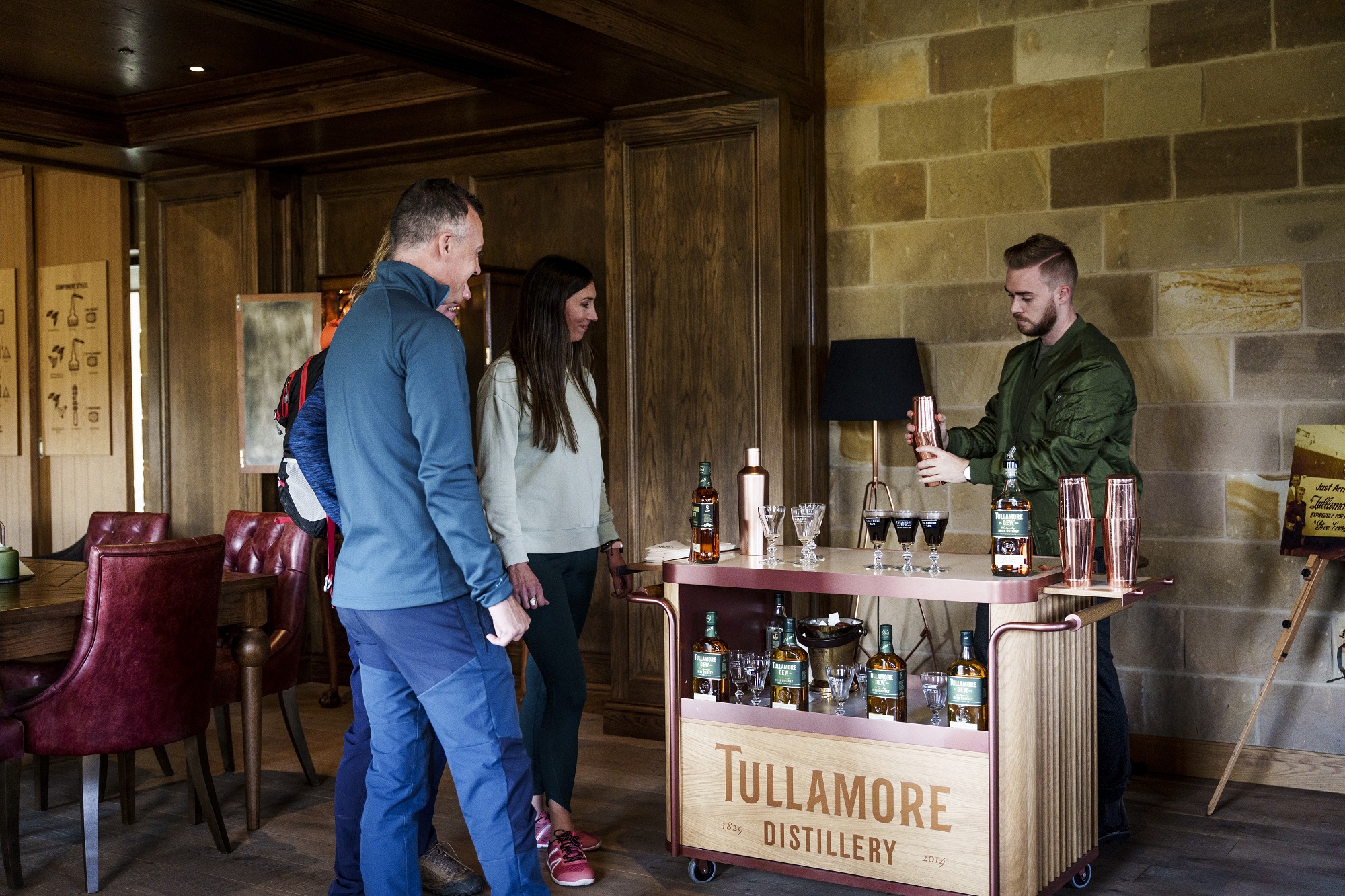 Conviviality combines with smell and taste on a visit to Tullamore DEW whiskey makers about an hour's drive west of Dublin. 'Dip the dog', or sample whiskey straight from the cask, on a 105-minute guided walk through this state-of-the-art distillery and create your own blend to bottle and take away, too. Walk through the entire production process, from milling and mashing to bottling, meeting some of the workers and enjoying a welcoming Irish coffee to start with and three tipples of different blends at the end. As you progress, hear tales from the early days of Tullamore DEW (called Tully by locals), which dates back to 1829, and learn how traditional techniques have influenced the multi-million-euro technology of today. Whilst in the area, there are other delights to detain you, from exploring handsome Tullamore town to walking in the Slieve Bloom mountains.
EXPLORE THE WILD ATLANTIC WAY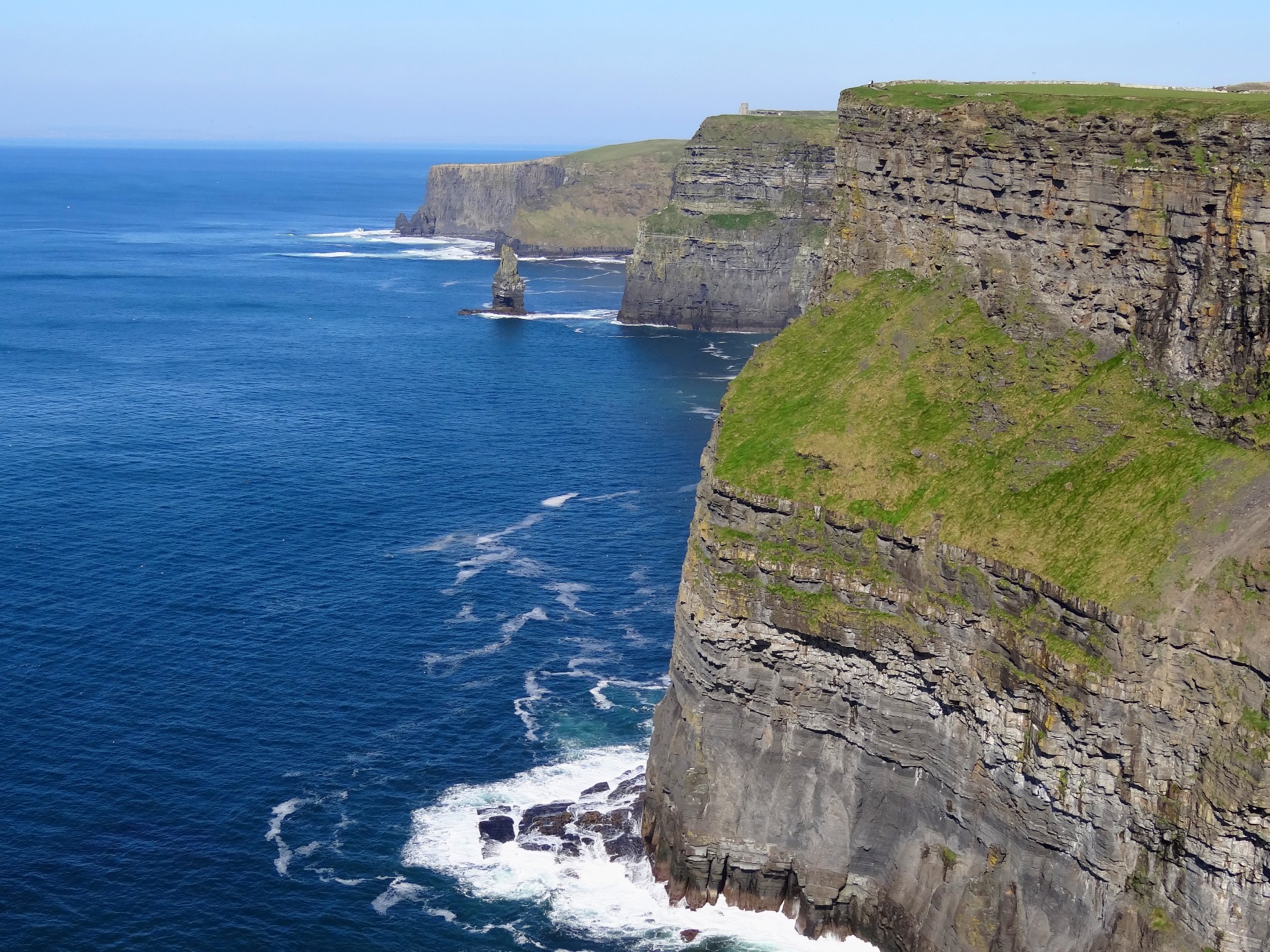 Bordered by crashing waves and with seabirds wheeling overhead, the Wild Atlantic Way winds down Ireland's west coast from Donegal to Cork, a stretch of some 1,600 miles. The most spectacular part is around the breathtaking Cliffs of Moher, which fall sheer into the sea in a rugged wall of about five miles on the extreme edge of County Clare. The cliffs and the outlying Burren region were designated a UNESCO Global Geopark in 2015. Enjoy a day of exploration in this area with a knowledgeable guide who will take you to some of the most wide-reaching viewing areas and will escort you to a cliff walk; on a fine day you'll see across to the Aran Islands, and you may spot bottle-nose dolphins arching out of the waters. Then get a different perspective by boarding a boat for a short ride to take in the majesty of the cliffs and the maritime scenery from the sea. The excursion can be privately experienced or shared with a small group. For the ultimate view of the cliffs, take a helicopter along this spectacular stretch of coastline.
PRIVATE GUIDED WALK IN DUBLIN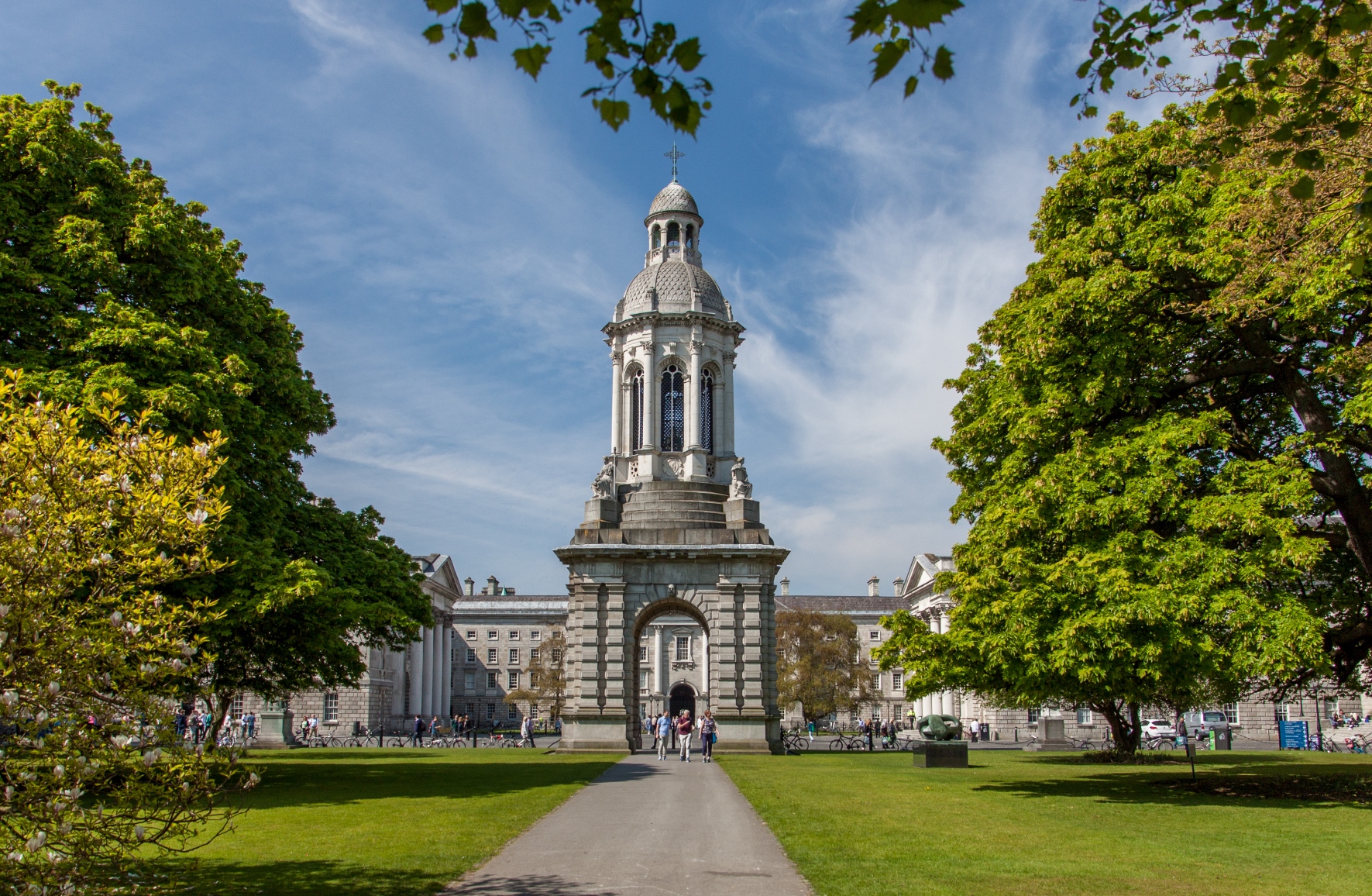 From early Scandinavian invaders to pomp and glory in the 19th century, Dublin is suffused with colourful history. On a private guided walk you'll be taken to many of the most impressive sites and along the way your spirited guide will tell you intriguing stories about them. Stroll through the main shopping area of Grafton Street and learn how it was established in 1708 by Dublin's richest family. Then move on to the city's castle where you'll see fascinating excavations that have uncovered remnants of Viking Dublin as well as medieval remains; above, and seemingly a world away, take in the State Apartments, sumptuous residential and official quarters of the viceregal court pre-independence and today still used for some state occasions. The route will include a visit to Trinity College nearby, to see the Old Library, and the fabulous 9th-century Book of Kells. Finally, explore St Patrick's Cathedral dating from 1220. Jonathan Swift, author of Gulliver's Travels, was dean of the cathedral in the 1700s and is buried here.
VISIT IRELAND'S FOLK CAPITAL - GALWAY
Folk capital of Ireland, the city of Galway exudes energy and charisma. It would be a tall call not to enjoy the music, the foodie scene and the sheer pizzazz here. But to get an inside track and tap into the 'craic' (the good time, the fun) take a private tour with a local guide tailored to your interests. You may want to meander the Latin Quarter, the city's medieval heart now lined with quirky boutiques and bars, and then take in the impressive cathedral, built in the 1950s – learn how its foundation on the site of the city's former prison was not without controversy. You may want to journey through the past at the Galway City Museum and then make a lively foray into the present by sampling the pub culture – your guide will take you to the most inviting venues where you can experience a traditional Irish pub and listen to local musicians and independent bands. There will be plenty of options for exploring the craft scene – pottery, knitwear and more – and time to enjoy lunch at one of the city's many renowned restaurants.