The Republic of Ireland packs terrific variety into an enchantingly compact space, from the eastern sweep of Dublin Bay to vibrant green mountains and glinting loughs inland and rugged peninsulas in the west. Adding to the beauty is the human legacy of castles, romantic ruins, Georgian towns ‒ and, of course, music that will stir the soul.
DUBLIN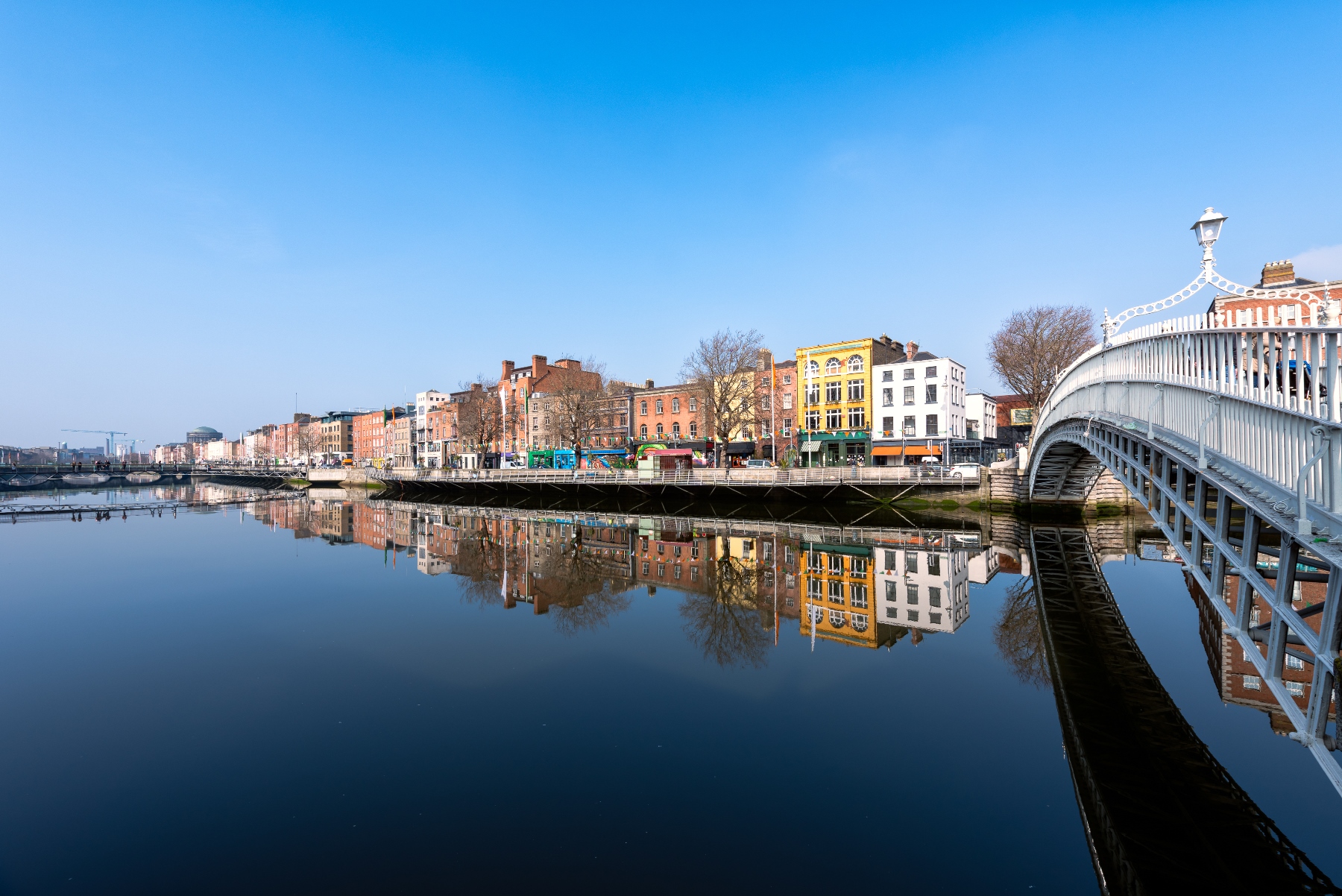 Curving splendidly around the mouth of the River Liffey on the east coast, the capital of Ireland is a famously gregarious city, with music-infused pubs, hip cafés and classy restaurants. Its cobbled streets contrast with its gracious Georgian squares; its colourful history is offset by a modern, dynamic vibe. The centre is compact enough to discover on foot, or you can glide about by tram (the network is called Luas, Irish for 'speed'). The Vikings were here in the 800s; explore their legacy at the National Museum of Ireland. Get an insight into other seams of history with a visit to Dublin Castle, dating from the 1200s. From there, stroll east to renowned Trinity College where the 9th-century Book of Kells is on display – complete with fabulous illuminations. Nearby is Merrion Square where flamboyant playwright Oscar Wilde grew up; his home is open to the public. For a veritable Dublin experience head to the lively Temple Bar area to enjoy the atmosphere at a traditional pub. Round off your visit with an excursion to Dublin Bay and a striking coastal walk there. When it comes to selecting a hotel in Dublin, few outshine The Merrion - centrally located, with an enviable art collection and double Michelin-starred fine dining.
CORK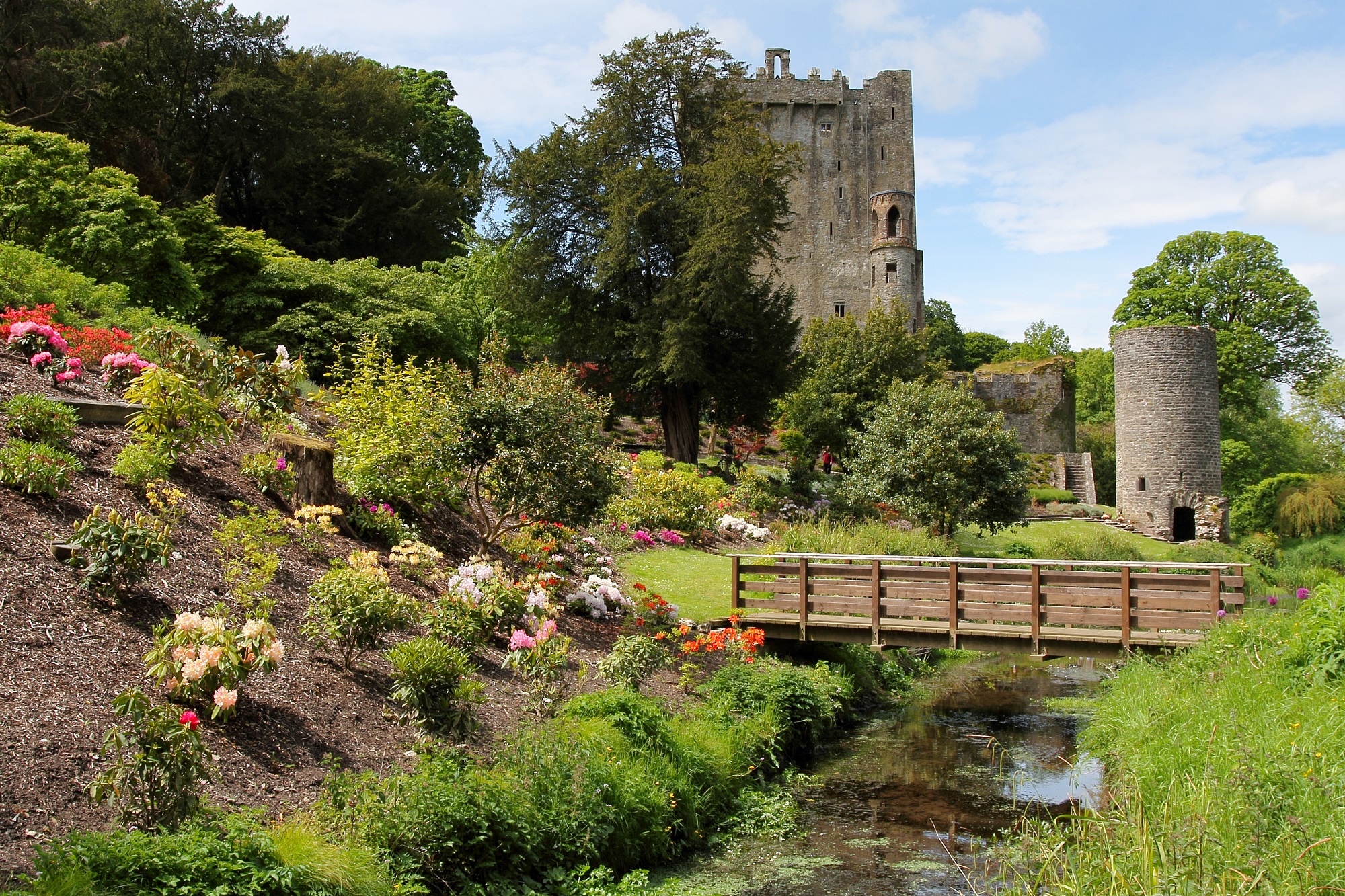 In the soft southwest, this feel-good city is the culinary capital of Ireland, offering terrific restaurants, cheesemakers, smokeries, craft breweries and more. Its magnificent covered English Market is a great place to find local delicacies. The cuisine was more basic back in 600 AD when the first settlement began, a monastic centre dedicated to St Finbarr. Vikings later established a trading centre here, which Anglo-Normans developed into a medieval town complete with defensive walls, the remnants of which can be found around South and North Main Streets. Fast-forward to the present and Cork is a thriving hub, its vibrancy most evident at its October jazz festival which over the years has attracted stellar names, including Ella Fitzgerald. Cork is a good gateway to several must-see sights including the seaside town of Cobh, which was the Titanic's last stop before setting out for New York, and Blarney Castle, where if you kiss a famous stone in the battlements you'll be conferred the gift of Irish eloquence – or so they say.
WATERFORD
Cloaked in history, Waterford is Ireland's oldest city. It was founded by the Vikings, who chose this location by the mouth of the River Suir for its accessibility and natural shelter. Waterford thrived, especially in the Middle Ages, and its port became particularly prosperous in the 18th century – you'll still capture this spirit if you wander its quays. Then head indoors to marvel at age-old artefacts, particularly at the Medieval Museum and at the landmark monument, Reginald's Tower, which is a stalwart fort housing a hoard of Viking finds. There's much contemporary appeal, too, from lively cafés and restaurants to the Saturday farmers' market and Waterford Crystal glassmakers, founded in 1783 and very much in operation – and open to the public – today. There's outdoor adventure nearby: eight miles south is sandy Tramore Beach where you can enrol in surf school; and about 19 miles west are the Comeragh Mountains whose table-top peaks are spectacular, if challenging, terrain for walks.
LIMERICK
Locals are proud that those funny, five-line verses called limericks are named after their city; they say it reflects the genial spirit here, even if the reason for the link has never been clearly established. The River Shannon ends its 240-mile journey across Ireland at Limerick, which is draped around its mouth on the ribboned west coast. This is a lively port with a compact Old Town and a wealth of history. Visit St Mary's Cathedral, founded in 1168 and containing exquisite stained glass. Explore King John's Castle, one of the best-preserved Norman strongholds in Europe – and now offering interactive experiences. Stop for a photo opportunity at the Treaty Stone, on which the Treaty of Limerick was signed in 1691 and the city surrendered to William of Orange. Enjoy a walk around John's Square, lined with Georgian townhouses. Then for archaeological wonder see the pre-historic exhibits in Limerick Museum before heading 12 miles south to the stone circle at mystical Lough Gur. Set in extensive grounds and boasting an exceptional golf course, reside in the green heart of Limerick at Adare Manor.
KILKENNY
From cobbled lanes to time-worn inns and a turreted castle, this town is a gem of the southeast. Visit St Canice Cathedral, a site of worship since the 6th century (the town's Irish name, Kil Cainneach, means 'church of Canice'). Discover magnificent Kilkenny Castle, built by the Normans, modified by the Victorians and in 1967 sold to the people of Kilkenny for £50; visitors can picnic in the grounds and wander the interior. Walk the Medieval Mile stretching between these landmarks, stopping to look into age-old alleyways and to have a drink at Kyteler's Inn, nearby on St Kieran's Street – its 13th-century founder notoriously became the first person condemned for witchcraft in Ireland. You may be spellbound by all the craft here – Kilkenny is renowned as a centre of creativity, from pottery to jewellery, and there are many enticing shops to browse. For action and adventure head out of town to go trout fishing on the River Nore, kayaking on the River Barrow and exploring Dunmore Cave with a guide, a series of limestone chambers formed over millions of years.
RING OF KERRY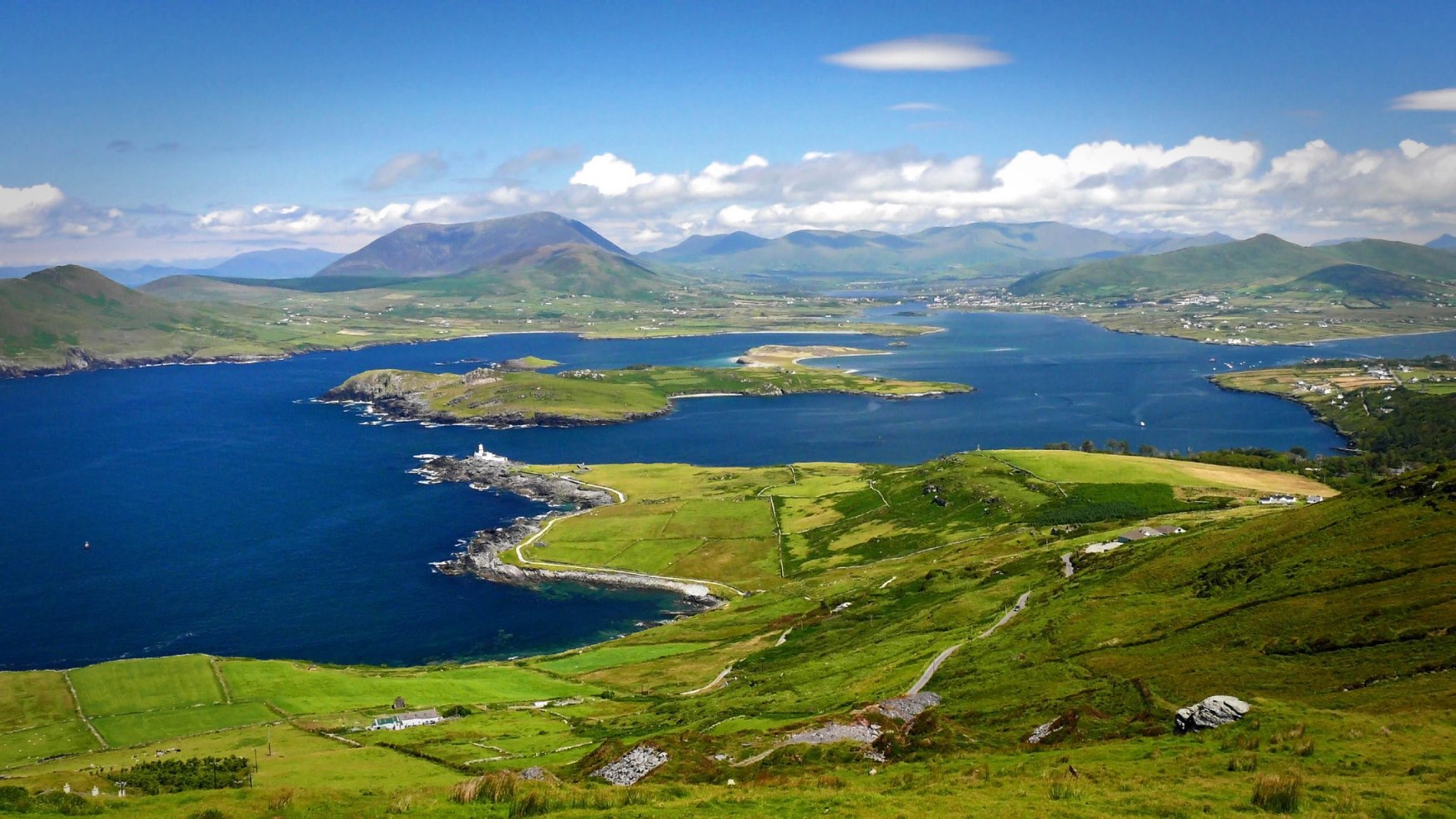 Glinting lakes, astonishingly green hills, golden beaches and plunging cliffs liberally punctuate one of Ireland's most famously picturesque routes. The Ring of Kerry is an 111-mile driving trail around the perimeter of County Kerry's Iveagh Peninsula on the southwest coast. The circuit starts (and ends) in the appealing town of Killarney, from where you'll pass grand houses and castles, putter through seaside towns and villages and take in expansive ocean views. Highlights include Torc Waterfall in the Killarney National Park, 15th-century Ross Castle (which is well worth a visit with a guide), and Skellig island, home to a host of seabirds and the substantial remains of a 7th-century monastery which have been UNESCO-listed since 1996. En route, look out for wild deer ‒ and remember to bring a swimsuit for a bracing dip in the sea at beautiful Rossbeigh beach. Stay at Sheen Falls Lodge, adjacent to the falls of the same name, it is a luxurious home from home in the most beautiful setting.
COUNTY WICKLOW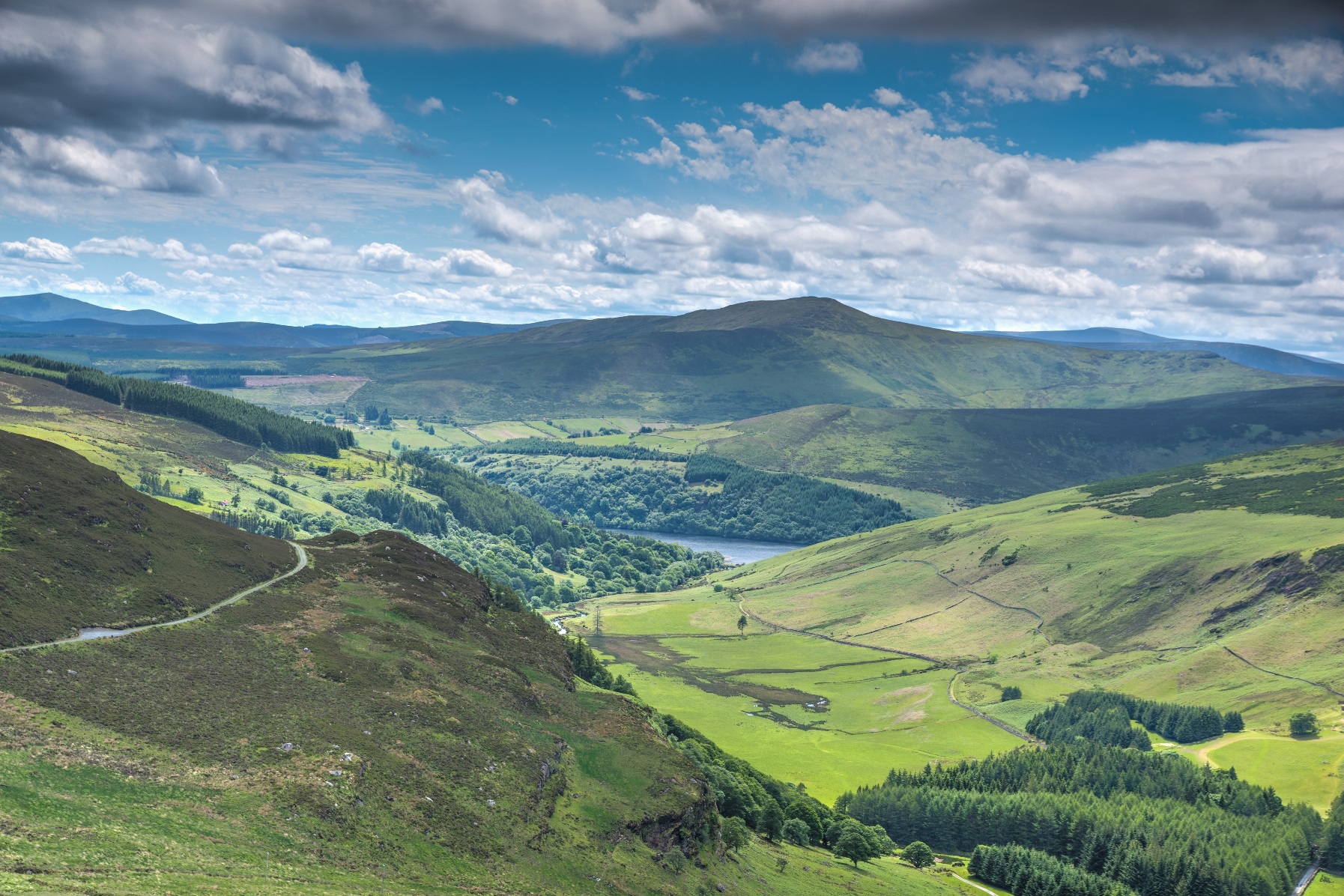 With its mountains, waterfalls and sandy shores, County Wicklow is one of the loveliest areas of the east and is known as the Garden of Ireland. Locals comment it's no wonder that in the 5th century, St Patrick chose to land here (some say specifically at Brittas Bay, one of the county's best beaches). Just south of Dublin, Co Wicklow is easily accessible and presents a host of things to see and do, from pretty coastal walks between the towns of Bray and Greystones and also at Arklow, to architectural and natural magnificence at Powerscourt House and estate, and undulating drama in the Wicklow Mountains and their namesake national park. Highlights of the latter include Blessington Lakes, a reservoir and preserve for birds, especially greylag geese; and the amazing Glendalough Valley, home to a seminal monastic site, with buildings from the 10th to 12th centuries still standing. You can get there by car or on foot – Glendalough lies on the spectacular Wicklow Way, an 80-mile footpath offering remote joy to keen walkers.
WESTPORT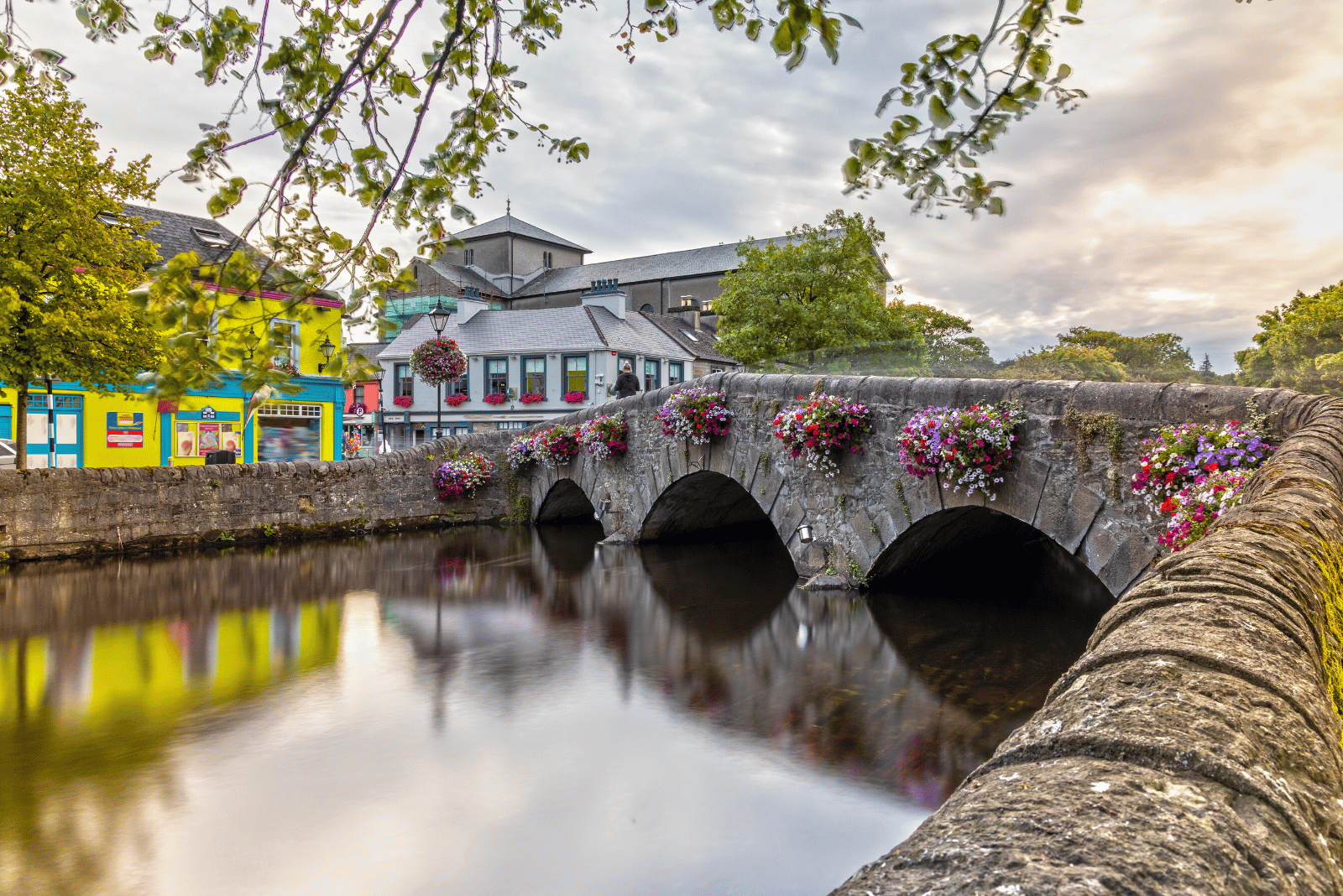 Designed in the 18th century, Westport emanates Georgian charm. Its setting couldn't be better: the town lies off beautiful Clew Bay and sits on the banks of Carrowbeg river in the shadow of Croagh Patrick, a mountain suffused in legend since this is where St Patrick reputedly fasted in the 5th century. Westport makes an ideal base for exploring County Mayo. Set out on foot or hire a bike to enjoy the Great Western Greenway trail, which runs 26 miles from the town to Achill Island. Visit Georgian-era Westport House, just out of town, with a host of attractions from guided tours to an aviary. The house stands on the site of a castle built by Grace O'Malley, a 16th-century pirate queen; for more on her compelling story head to Rockfleet Castle and Burrishoole Abbey nearby. Go fishing in Clew Bay or on Loughs Mask or Carra. Stroll along Old Head Beach ‒ ten miles west of town it offers fabulous views of the bay and Croagh Patrick.
CONNEMARA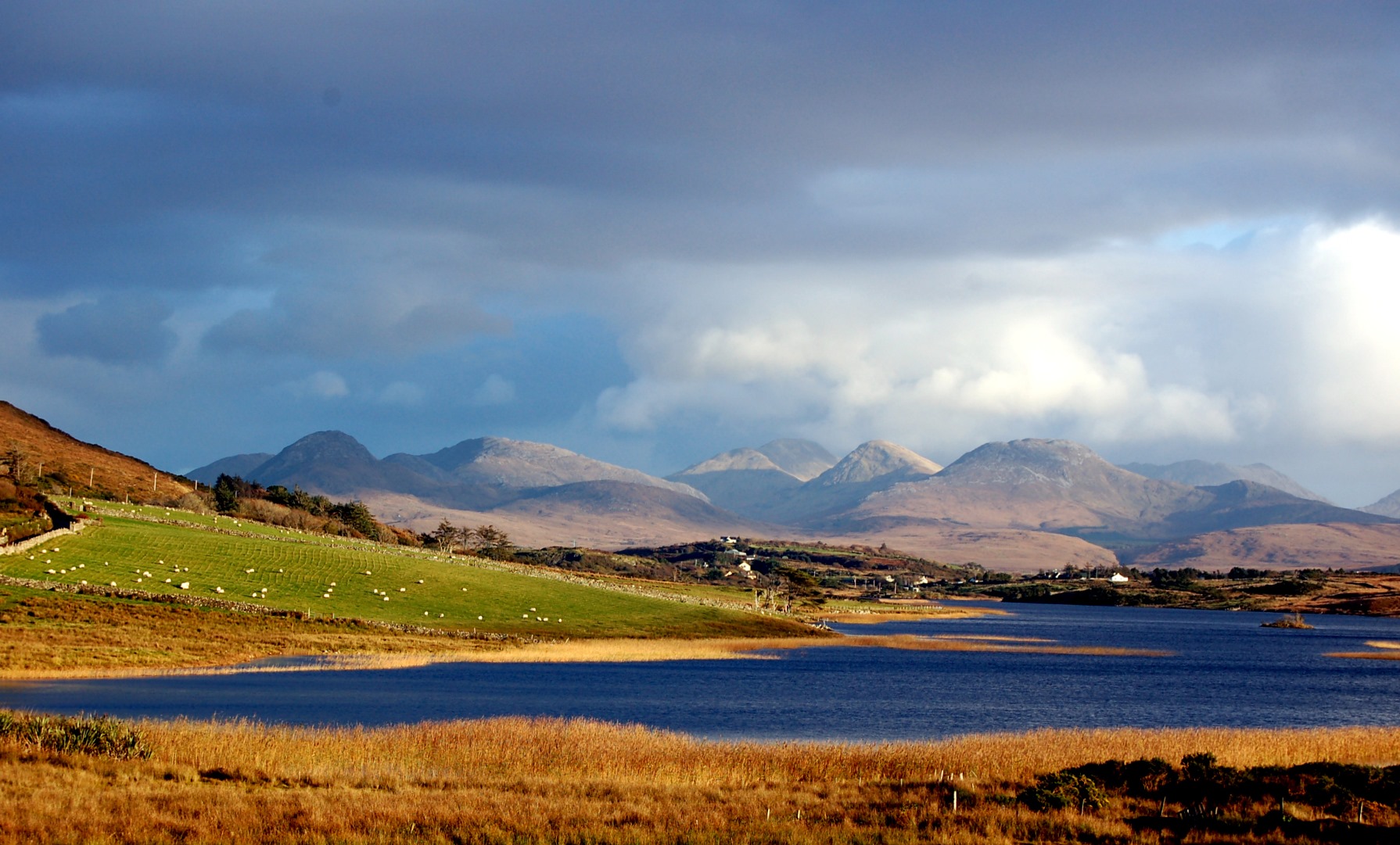 Oscar Wilde described Connemara as 'a savage beauty', famously summing up the wild appeal of this extreme arm of County Galway that elbows into the Atlantic Ocean. Reflecting the sense of ruggedness here, Connemara gives its name to a distinctive breed of pony renowned for hardiness (Connemaras also have wonderful agility in jumping). In 1980 much of this unspoilt area of moorland, mountain, flowering bog and dramatic rock became a 2,000-hectare national park. Explore its coastline, peppered with tiny coves, bays and quaint fishing villages – Roundstone and Cleggan most notably; hike in the Twelve Bens mountains; and perhaps best of all, head to the picturesque town of Clifden to enjoy lively music venues and see the romantic ruins of a manor house, Clifden Castle, just west of town.
GALWAY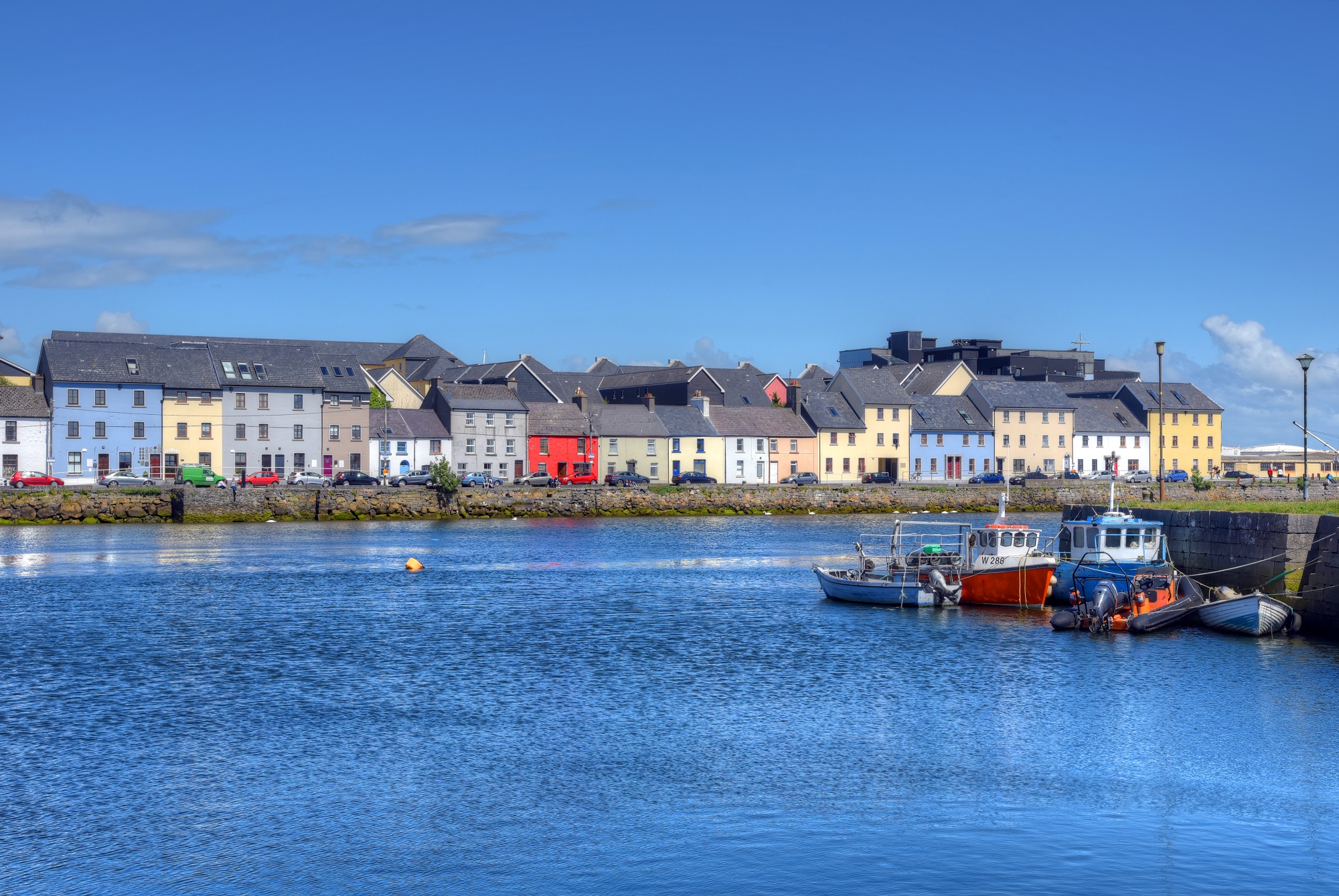 This exuberant harbour city on the west coast celebrates Irish life and traditions with aplomb. It's a party place in the evenings, its pubs resounding to fiddles, uilleann pipes and accordions. Expansive Eyre Square at its heart is surrounded by enticing shops, funky cafés, restaurants serving local seafood, and more. The quirkiest boutiques and bars are in the winding lanes of the Latin Quarter, which retains elements of the medieval city walls. There's also an arty heartbeat, with galleries to browse – as well as the seriously absorbing Galway City Museum. Come in July for the Galway Arts Festival, the biggest such event in Ireland. During the salmon season (roughly June to October) join locals applauding the catches of fishermen on the Salmon Weir Bridge over the River Corrib. There's much to do just beyond the city, from strolling the promenade at the neighbouring resort town of Salthill to kite surfing, sailing and kayaking on the Galway coast.