Located on the Iberian Peninsula,
Portugal
is a historically important and culturally rich country lying along the Atlantic Ocean. Our Portugal travel specialists can advise on the best places to stay and what to see, whether enjoying the beaches of the Algarve, exploring the volcanic Azores islands or vineyards of the Douro, or simply enjoying the colourful atmosphere and cafe culture in Lisbon.
WEATHER IN PORTUGAL
Portugal is one of the warmest European countries with an average temperature of 15°C in the north and 18°C in the south, while the Azores and Madeira are wetter and hotter. It can become rainy and windy during autumn and winter, but spring and summer see temperatures soar to as high as 40°C around the interior and 35°C in the north. The northwest has mild winters with high levels of rainfall, and fairly short summers. The northeast experiences longer winters and hot summers. In the south, summers (May to October) are warm with very little rain except in early spring and autumn. Snow will fall in the north, but melts quickly.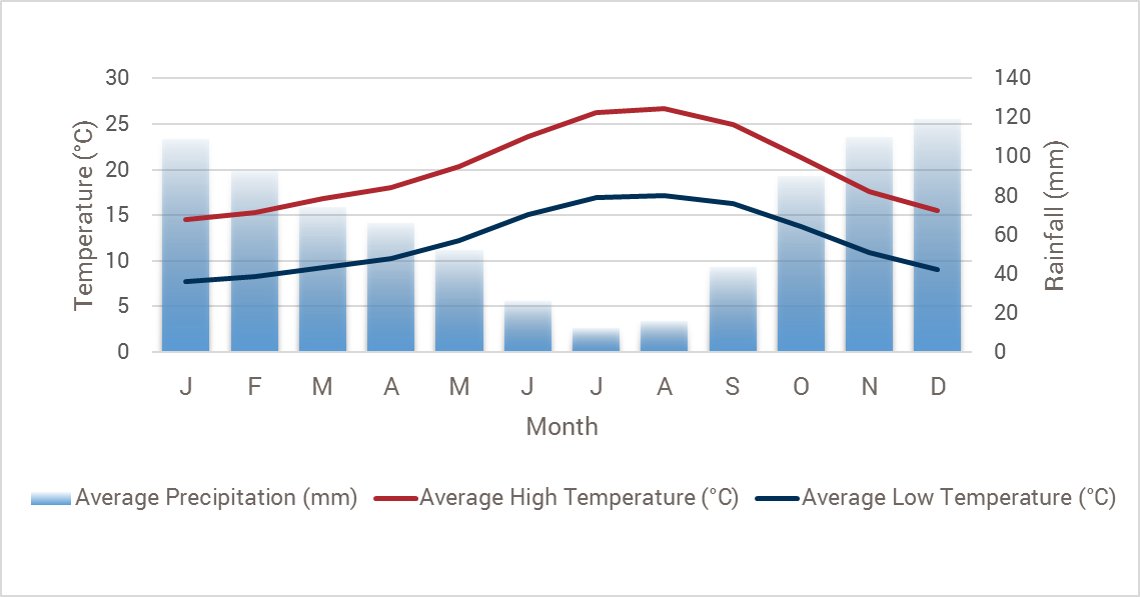 MAP OF PORTUGAL
MEDICATION & VACCINATIONS FOR PORTUGAL
There are no present health concerns in Portugal on the whole, however you may wish to take certain precautions based on what you local travel clinic or health practitioner advises. Further information can be found on the useful
NHS website Fit For Travel
. For those whose trip to Portugal will involve extensive outdoor activities in remote areas, you may want to consider a rabies vaccine as it is present in Portuguese bats.
TIPPING IN PORTUGAL
Tips are welcomed by staff working in the Portuguese tourist industry. As a guideline, 5% - 10% is appropriate.
GET CONNECTED
ELECTRICAL SUPPLY
You will need to take a continental travel adapter with you as all appliances in Portugal run on 220 volts. You can pick one up at the airport if you don't already possess one.

MOBILE / INTERNET CONNECTIVITY
Portugal generally has very good mobile phone coverage. You may encounter some problems in remote villages or mountainous areas, but on the whole cellular use presents no problems. Most hotels and cafes have WiFi internet access, and in most cases this will be complimentary, though do check first.
RECOMMENDED READING
Tragedy of the Street of Flowers by Eça de Queiroz
The Book of Disquiet by Fernando Pesoa
The Last Kabbalist of Lisbon by Richard Zimler
The Year of the Death of Ricardo Reis by José Saramago
A Small Death in Lisbon by Robert Wilson
The Portuguese: The Land and Its People by Marion Kaplan