With its idyllic beaches, turquoise ocean, rich culture and abundant wildlife
Mauritius
appeals to honeymooners as well as families. For those heading to its sandy shores our destination experts have handy travel tips to help you prepare for your holiday to Mauritius.
WEATHER IN MAURITIUS
The climate in Mauritius is tropical, modified by southeast trade winds. There is a warm, dry winter from May to November and a hot, wet, and humid summer from November to May. The temperature for Mauritius ranges from around 23°C to 30°C, while inland temperatures, at 600 metres above sea level, are three to five degrees cooler.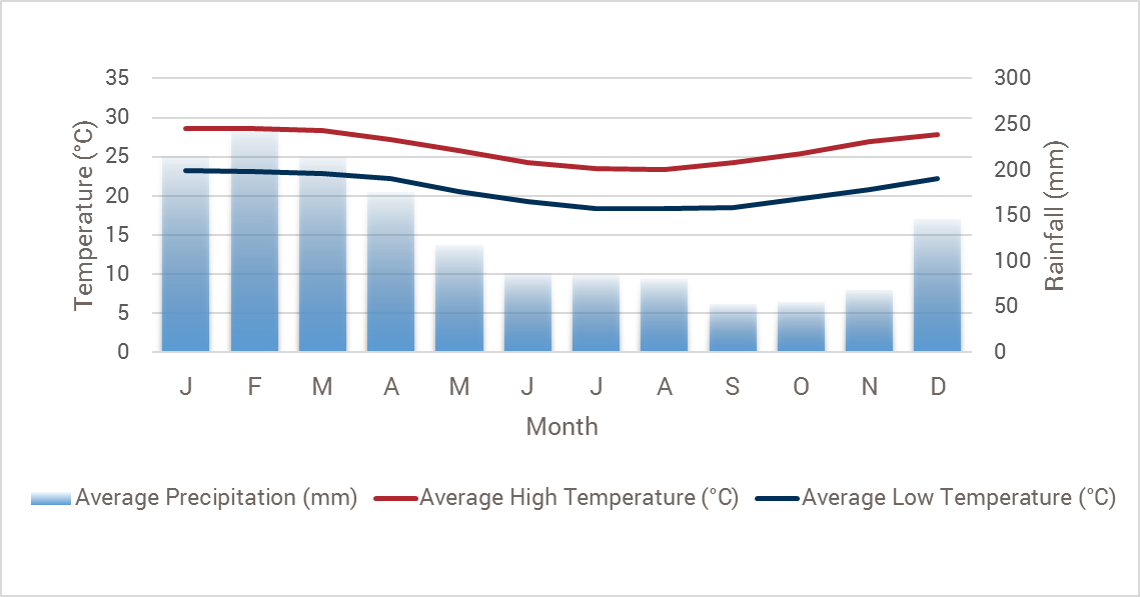 MAP OF MAURITIUS
WHAT TO PACK FOR MAURITIUS
For your holiday to Mauritius, pack lightly with comfortable, casual and semi-casual clothes. Conservative casual wear is generally acceptable everywhere, but revealing clothes should be avoided since they may cause offence, particularly in towns and villages. More than half the population is Hindu, so locals appreciate it when visitors respect their traditions and religion.
NB: Dress appropriately when visiting religious shrines (no shorts, mini-skirts, etc.) and remove shoes when entering mosques and temples. Do not take pictures of people without asking permission.
MEDICATIONS & VACCINATIONS FOR MAURITIUS
You should seek medical advice before travelling to Mauritius and ensure that all appropriate vaccinations are up to date. It may for example be recommended you get a booster shot for Tetanus. For further information on vaccination requirements, you can contact the
Medical Advisory Service for Travellers Abroad
(MASTA) to obtain a 'Health Brief' specifically tailored to your trip.
Fit For Travel
is another good source of travel health information as is the
Center for Disease Control & Prevention.
All passengers arriving from an area where yellow fever exists will need a yellow fever vaccination certificate to gain entry to Mauritius. You should also consult your doctor about your abilities to cope with high altitudes, as these exist and can be very high in certain parts of the island. While malaria is not normally present in Mauritius, mosquitoes here can transmit Dengue Fever. This viral illness cannot be vaccinated against so mosquito-bite prevention is strongly recommended. Precautions include using a high-quality DEET insect repellent as well as covering bare skin with loose clothing at required times. The parasitic infection Schistosomiasis is also a risk in Mauritius, transmitted to humans through contact with fresh water. You are therefore advised not to swim or bathe in fresh water lakes and streams.
TIPPING IN MAURITIUS
Salaries are low in Mauritius, so tipping is greatly appreciated for services that you might take for granted at home. If you are satisfied with the service you have received do not hesitate to leave a gratuity. While tipping in restaurants is usually left to your discretion, and you should check that a service charge is not already added to the bill, a 5-10% tip will meet expectations. Hotel maids can be left a few rupees every day, and taxi drivers if helpful and informative expect around 100 rupees added to the agreed fare. Handing out a few coins here and there to anyone assisting you will not go amiss in Mauritius, so do ensure you have small change with you at all times.
GET CONNECTED
ELECTRICAL SUPPLY
The power supply in Mauritius is 240 volts and the sockets take the standard British 3-pin plug. If you bring electrical appliances with you from the UK then you will probably not need an adaptor.

MOBILE / INTERNET CONNECTIVITY
Network operators in Mauritius include Cellplus Mobile Comms and Emtel. Unless you are able to negotiate a roaming deal with your own mobile network provider, handsets and local SIM cards can easily be hired here in order to keep your call costs down.
Most hotels in Mauritius offer internet facilities and there are a number of ISPs; including MauriNet, Mauritius Network (MNS), Mauritius Telecom and Telecom Plus.
RECOMMENDED READING
This is Mauritius by Alan Mountain by Alain Proust
Boat of Stone by Maureen Earl
The Mauritius Command by Patrick O' Brien
The Dive Sites of Mauritius by Alan Mountain
Culture Shock! Mauritius by Roseline Lum
Guide to Mauritius by Royston Ellis