From the largest oceans to the smallest waterways, with over two thirds of our planet covered by water, there's as much to see below the surface as there is above. Experienced divers looking for a new challenge may be tempted by the thrill of ice diving in the Antarctic, while others may be more content with spotting the playful and colourful fish in the warm waters of the Maldives. Whatever your passion or level of ability, there's a whole underwater world just waiting to be discovered. Our experts have selected some of the best diving destinations in the world.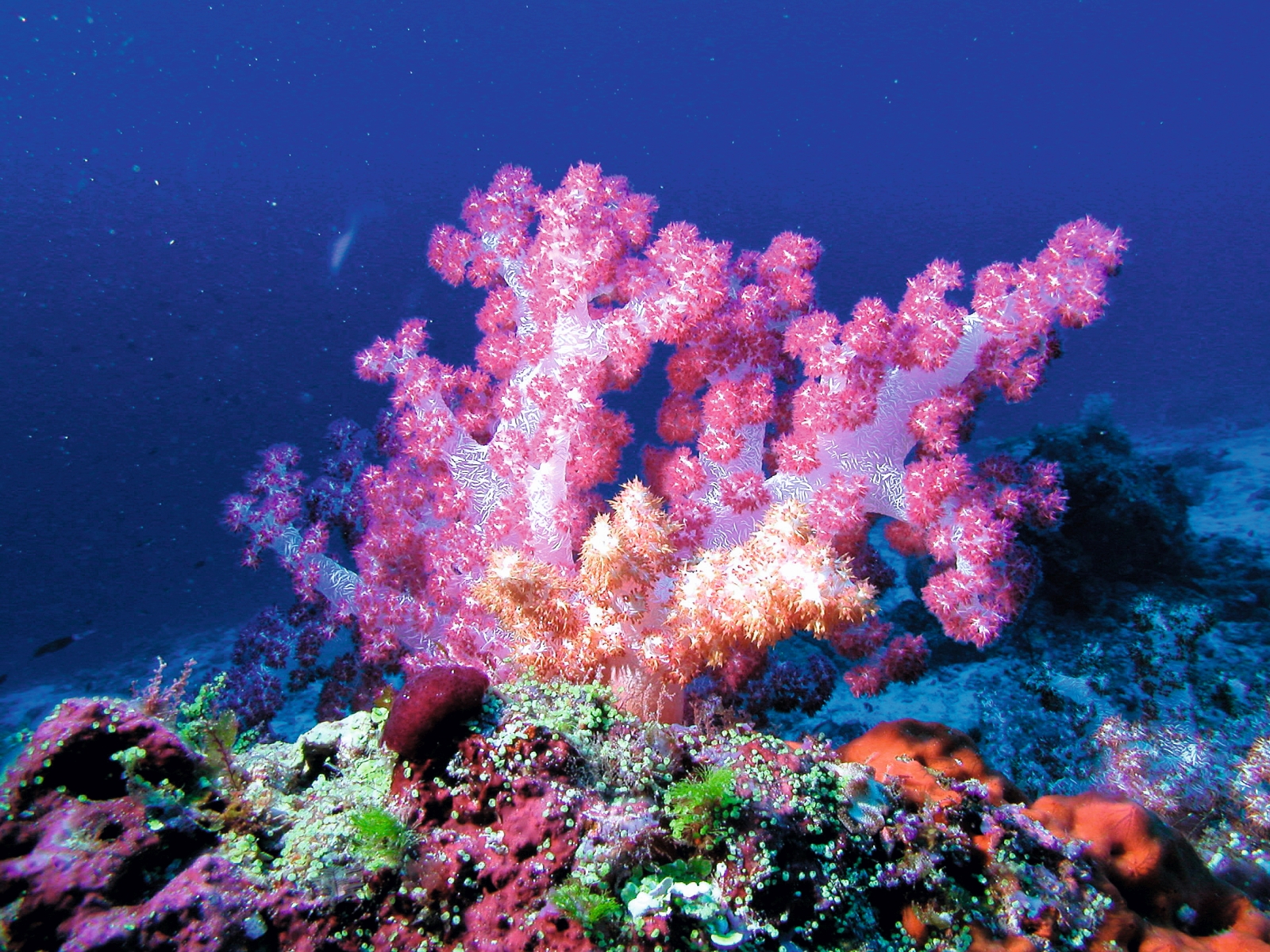 With mostly calm, warm waters ensuring great visibility and an abundance of sea life, the Maldives offers a fabulous introduction for first time divers. Nearly all resorts in the Maldives have their own PADI dive centre with access to excellent dive sites. Courses can be taken from beginner level right through to professional certification, and - if you have children in tow - PADI Bubblemaker courses are a great way to nurture wannabe divers from an early age.
Diving conditions are favourable year-round, and some of the species you can expect to see include manta rays, dolphins and lionfish. Whale sharks migrate through the archipelago from August to December; the South Ari Atoll is the ideal place to see them. Stay at LUX South Ari Atoll which has an excellent dive centre and access to 37 dive sites, or Constance Moofushi which has a spectacular house reef just a few metres from the beach and is on the whale shark migration route.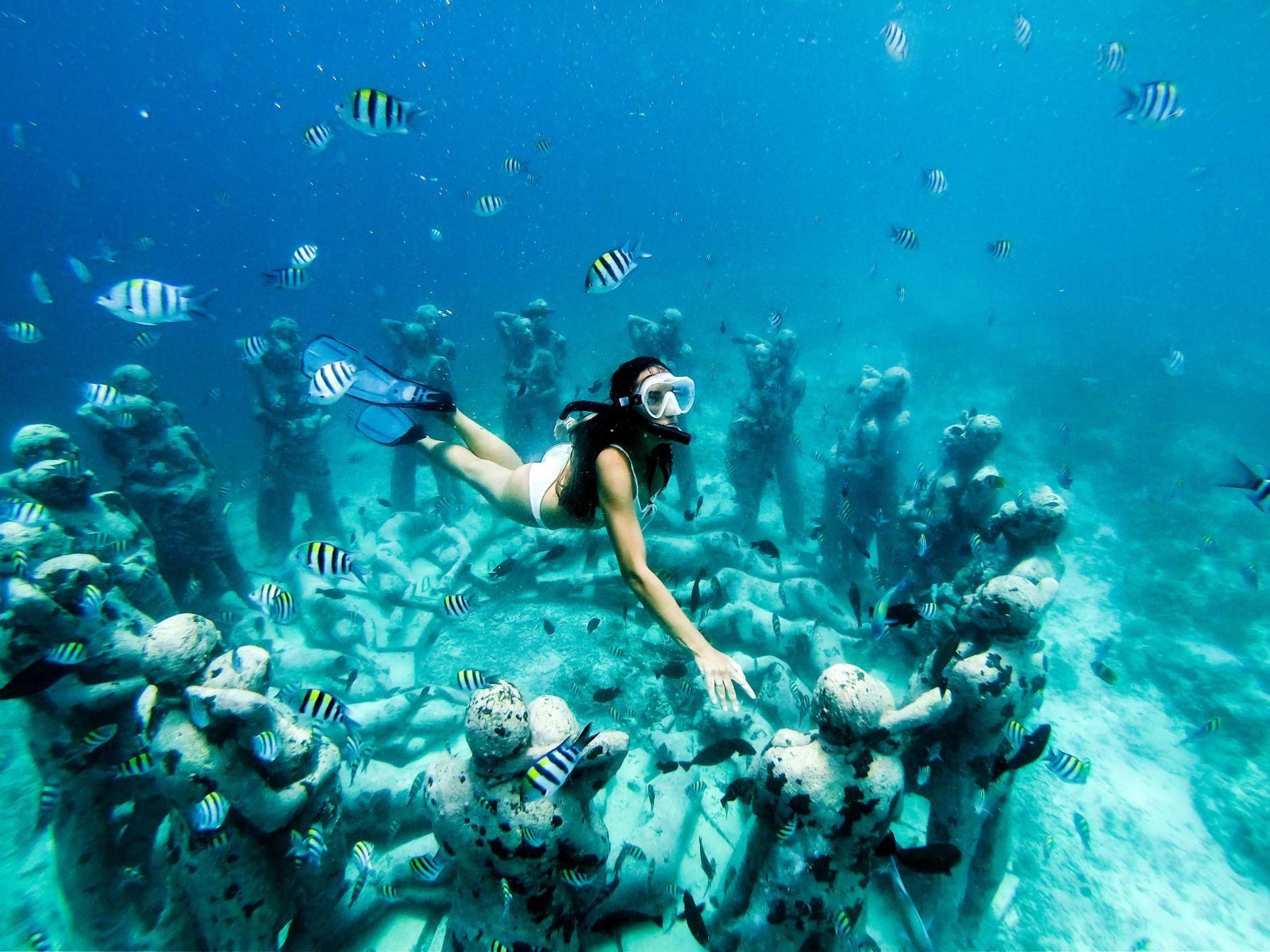 Widely regarded as one of the best diving destinations in the world, Raja Ampat delivers an explosion of colour and marine life beneath the waves. The nutrient rich waters are at the centre of the coral triangle and ensure the ideal environment for diverse species to flourish. Officially a Marine Protected Area, it boasts no less than 30% of the world's coral reefs and is a must-visit destination for experienced divers.
For beginners we recommend chartering a private phinisi with qualified dive instructors on board. After a week learning to dive at one of the most beautiful dive sites in the world, guests will have enjoyed the dual benefits of becoming fully qualified divers while also enjoying a wonderfully relaxing week at sea in the most unspoilt of settings. The best time to see the wildlife in Raja Ampat is from November to April when conditions are dry and calm.
For those wishing to travel between April and December, head to the UNESCO World Heritage Site of Komodo National Park for world-class diving. With often strong currents, it's suitable only for experienced divers. Again, a private phinisi ensures access to the best sites with skippers who have excellent knowledge of the local tides.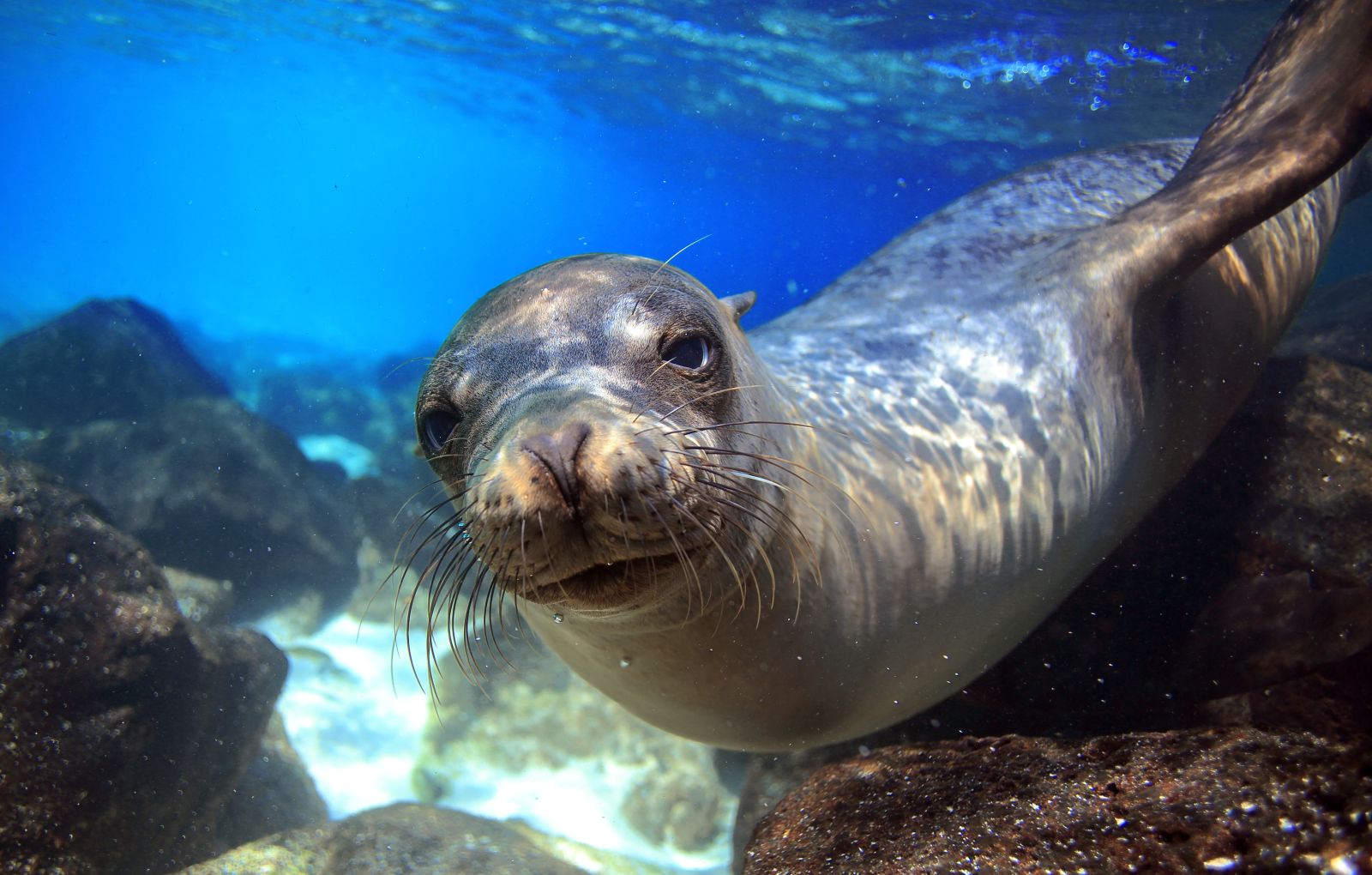 Famed for some of the most diverse, unique species on earth, Galapagos doesn't disappoint beneath the waves. Experienced divers are likely to have Wolf and Darwin Islands on their lists to seek out elusive hammerhead sharks which breed here between January and April. Wolf and Darwin can only be visited on a liveaboard cruise with a specialist diving operator.
Less experienced divers and beginners can enjoy the experience of diving in the Galapagos as part of a land-based stay with one or two-day's diving tuition from a lodge - such as
Pikaia Lodge
- on either Santa Cruz or San Cristobal islands. Dive expeditions tend to focus on the central islands of the archipelago with regular sightings of iconic Galapagos marine life including graceful marine iguanas and playful sealions, reef sharks, manta rays and sea turtles. Diving in the Galapagos remains one of the world's best wildlife experiences due to the fearlessness of the marine life and mammals. They have evolved in a place with very few predators and it is, therefore, not unusual to come face-to-face with an inquisitive sealion, or to observe a prehistoric-looking marine iguana dive straight past you in search of the rich algae on the seabed.
With clear and pristine waters, ice diving in Antarctica is truly unique, suitable only for experienced divers who hold open water dive certificates. The reward is a magnificent underwater world of huge iceberg formations and sea life including sea hedgehogs and leopard seals. Onboard expedition teams and dive leaders guide passengers through the polar wilderness with fascinating insights both before and after dives. A small number of state-of-the-art expedition ships, Le Commandant Charcot and the Greg Mortimer, for example, (to be joined by the brand-new Sylvia Earle in 2022) offer Antarctic diving experiences (and snorkelling for non-divers) to complement their already extensive range of polar adventures.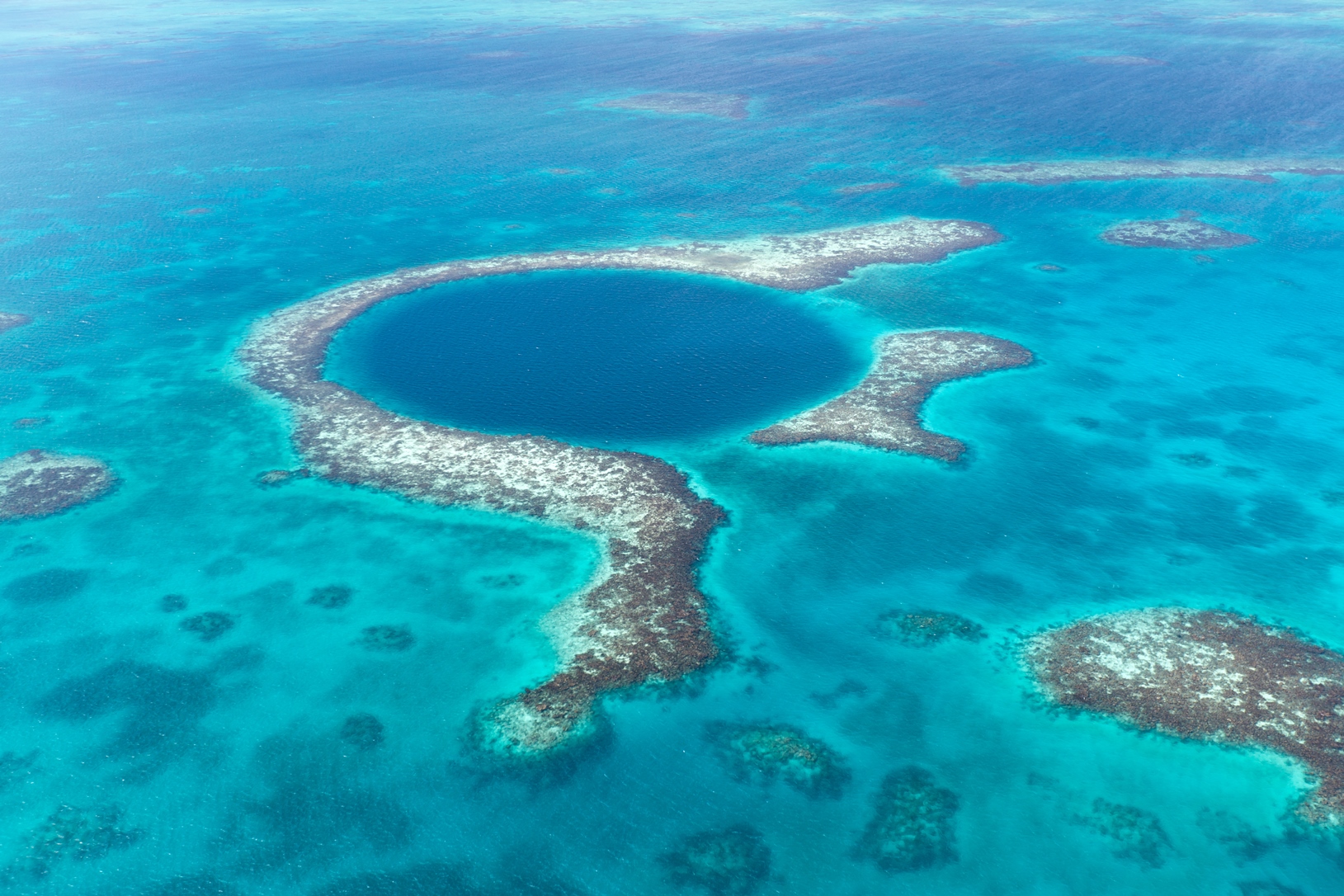 When referencing diving in Latin America and the Caribbean, it's impossible not to mention Belize. Jacques Cousteau was one of the first to reveal the mysteries of the Great Blue Hole, and experienced divers can follow in his path to explore one of the world's largest sinkholes for a dive experience unlike any other. Belize's Blue Hole is a staggering 410ft deep with other-worldly stalactites and stalagmites, as well as various sharks, vibrantly coloured fish and coral. The site forms part of the protected Belize Barrier Reef Reserve System, the second longest barrier reef in the world. Less experienced divers will find plenty of rewarding dive sites while enjoying the country's laid-back Cayes - on Ambergris Caye for example, the professional watersports centre at Victoria House Resort & Spa can organise diving expeditions to the Blue Hole in addition to plenty of other accessible dive sites and PADI certifications. Alternatively, a luxury beach stay can be arranged on the mainland at Placencia - at Francis Ford Coppola's Turtle Inn for example, which also has its own dive shop. The best time to dive here is from April to June when the whale sharks arrive.
The turquoise waters of Turks & Caicos are home to the third largest coral reef in the world and promise great year-round diving opportunities, although January to March is the best time to visit when rainfall is at its lowest. Colourful tropical fish, Caribbean reef sharks, lobster and hawksbill turtles are likely spots and there are a whole host of dive sites to choose from.
West Caicos is one of the most popular diving areas - look out for an anchor from a 14th century Spanish galleon at the southern end, which has become a haven for coral. French Cay is also a favoured spot with locals and visitors although, due to its more exposed position, the weather must be good to experience it. When it comes to diving in the Caribbean, Grenada is a hit with amateur and novice divers alike, claiming a number of iconic sites. The most famous, The Molinere Underwater Sculpture Park, is a collection of contemporary art created in 2016. Since opening, the sculptures themselves have not only attracted divers to the area but - as artificial living reefs - they're also doing a great job in attracting a rich and varied marine life.
It's not just the Maldives which benefits from the warm waters of the Indian Ocean to provide wonderful diving experiences. Zanzibar boasts over 500 species of marine life which bask in its clear, warm waters. From the southwest coast of Tumbatu Island to the South of Mnemba, Zanzibar's diving is world-class. Tumbatu Island is famed for its lively and flourishing coral gardens and, with an initial depth of just three metres, it's ideal for novice divers. More experienced divers will enjoy the Leven Bank's sea mountain, which drops down to 55 metres. Dive here in August and September to see humpback whales. Breezes Beach Club & Spa has its own PADI dive school.