Sleeping under the stars is one of life's simplest adventures, with a canopy of stars, a gentle breeze and the sound of the night to lull you to slumber. Nowhere is more exciting for such an experience than Africa, where the nightly soundtrack includes the calls of nocturnal wildlife. Many African lodges and camps deliver sleep-outs with a big dose of comfort and, indeed, luxury, with numerous variations on this theme from star beds and treehouses to romantic lakeside beds.
A luxury 'sleeping under the stars' experience is an ideal addition to a honeymoon, anniversary, celebration or just as a memorable highlight to any safari holiday. See below for some of the best ways to enjoy sleeping under the stars in Africa.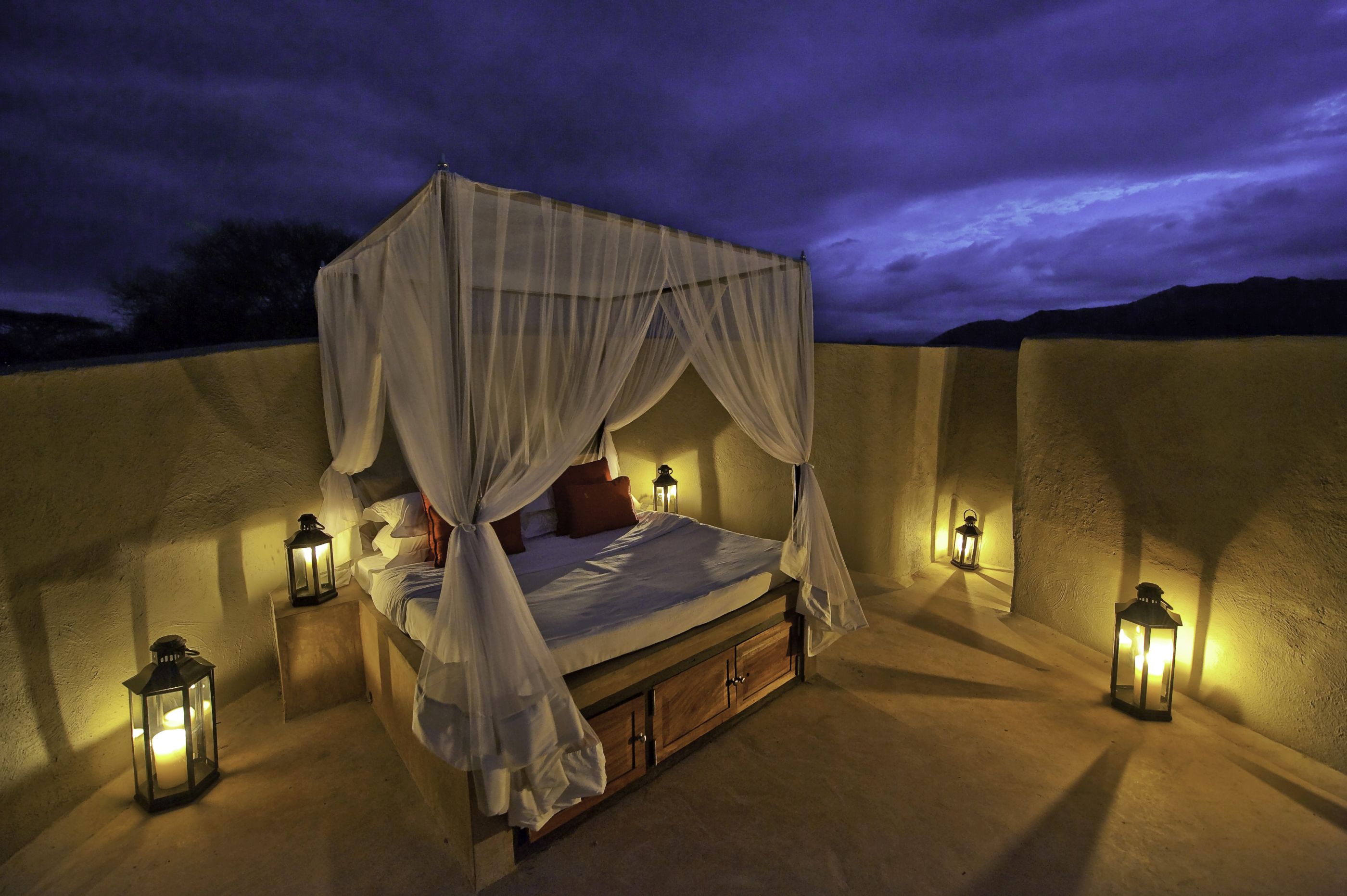 Guests at Ol Donyo at the foot of the Chyulu Hills can enjoy a sleep out experience every night as each suite has its own roof-top star-bed accessible from the veranda, ensuring complete privacy, superb views and all the comforts of your suite at your disposal.
Views extend over the camp's waterhole to the acacia filled savannah with Mount Kilimanjaro in the distance.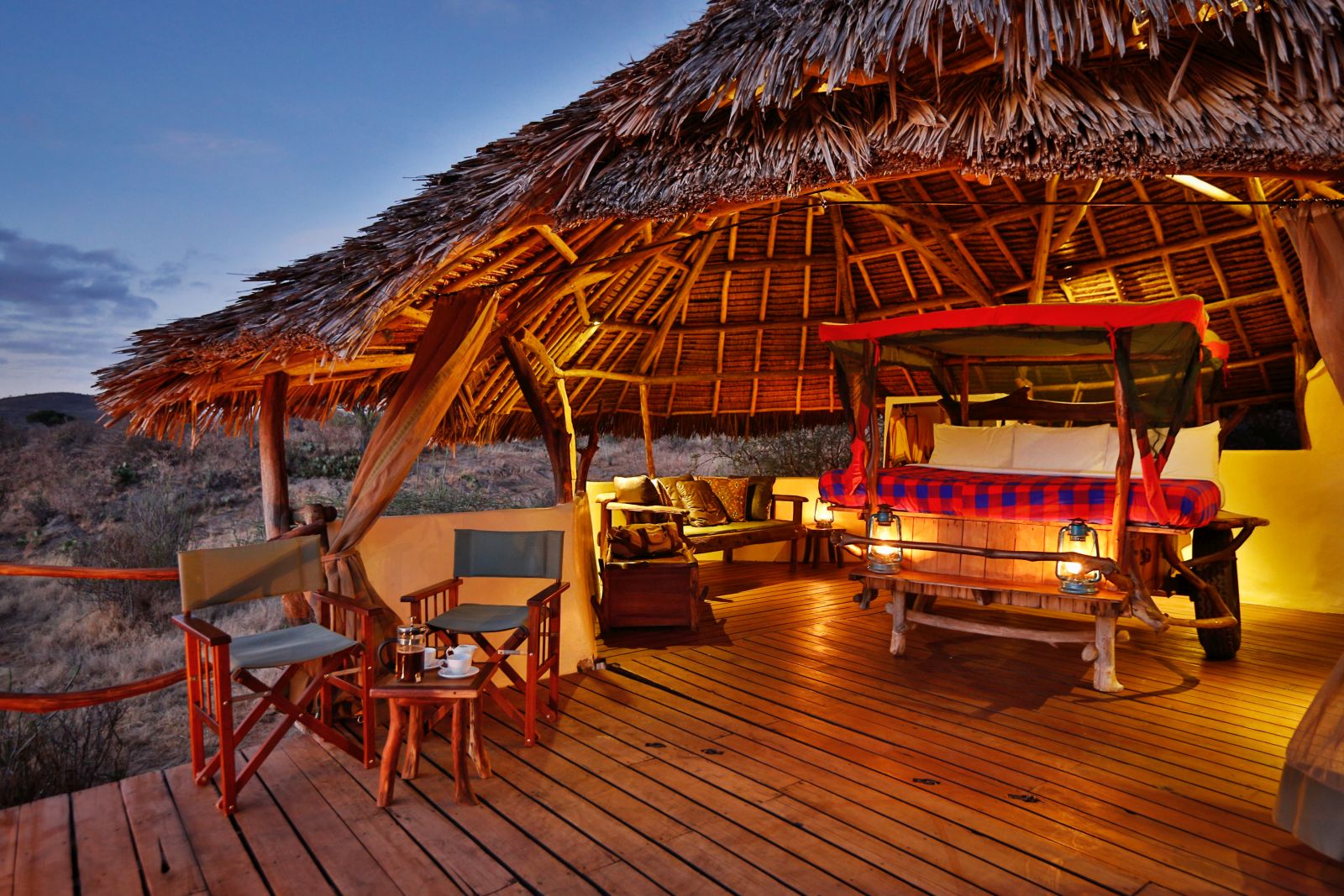 Preparing for a night under the stars couldn't be simpler; at Loisaba four-poster beds are beautifully handcrafted and built on wheels so they can be easily manoeuvred each evening onto a private balcony for a ringside seat to the plains and uninterrupted views of the African sky. There are four in all, one of which accommodates families. Enjoy a sundowner and watch the sun set across the valley below. The permanent watering hole is a hive of activity so we can't guarantee that your night won't be interrupted before the sun rises again.
The Baobab Treehouse at Xigera is the epitome of romance. Set over three floors, this purpose-built accommodation offers everything for an extra special night in the bush. Enjoy private dining before retreating to your rooftop bed for the night to enjoy the clear skies and the night-time spectacle of the Moremi Game Reserve's wildlife. Don't miss a moment with views from every floor and at every angle. At select times of the year this area is great for birdwatching as well as game viewing.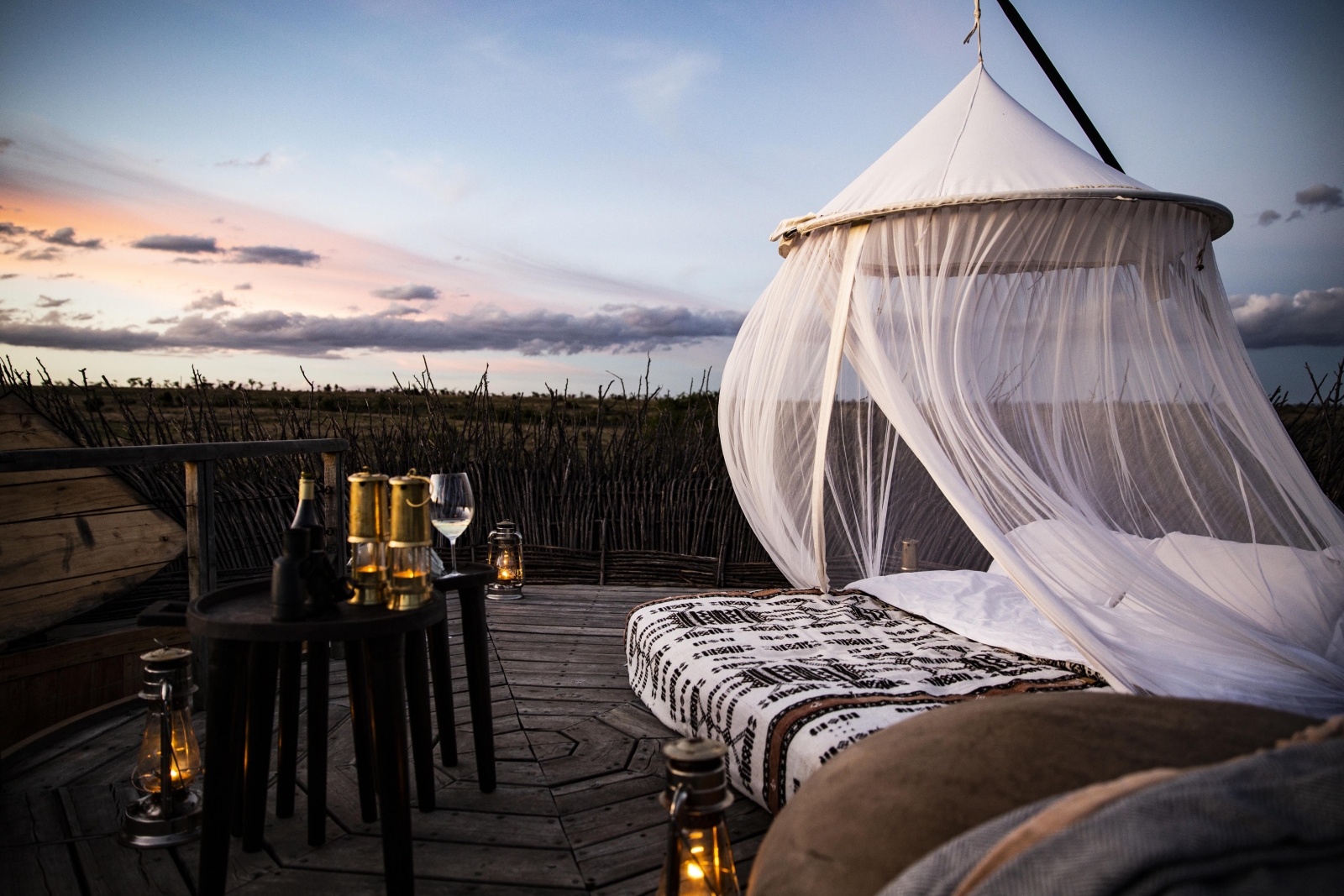 Just imagine if you could bring your most wild and wonderful childhood treehouse of dreams to life; Segera Retreat in Kenya has nailed that vision with the inception of the Nay Palad Hideaway. The dreamchild of architect Danile Pouset and conservationist Jochen Zeitz, this bird's nest design is one of the most unique and sought-after sleep-out experiences in Kenya. Perched amongst the trees and on the edge of a river it is a great vantage point to witness the wildlife below and the stars above. Lovers of fine wine will also enjoy the Wine Tower, with its extensive cellar of champagne and new World wines.
This one-of-a-kind property is a great option for a special occasion, with services tailored to each guest's needs.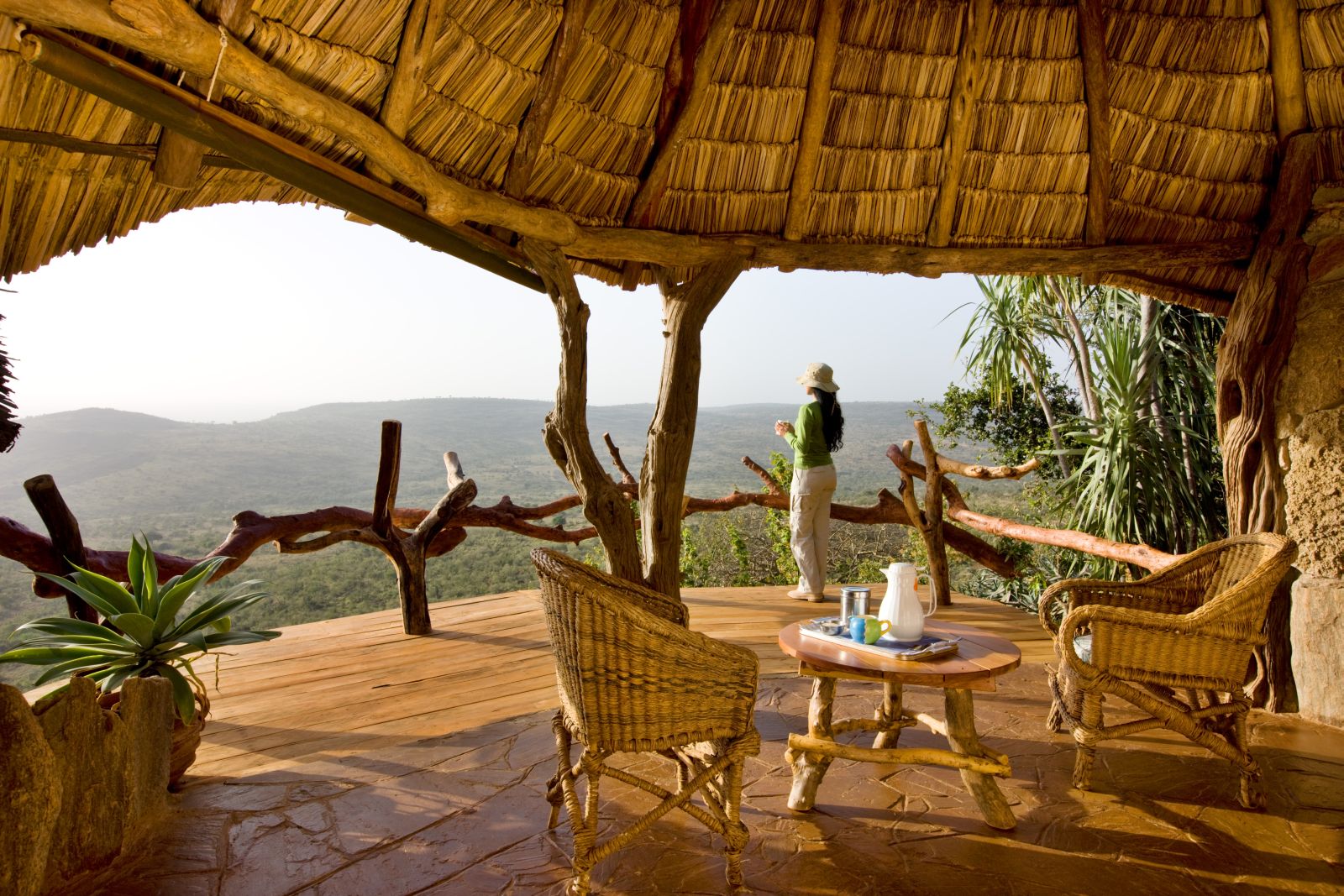 Ol Malo is a private, family-run reserve which covers 5,000 acres on the Laikipia Plateau. Its location, on the edge of the Ewaso Nyiro River, ensures rich wildlife viewing with regular sightings of giraffe and elephant close by. Guest cottages and lodges provide authentic, luxury accommodation but it's a stay in the Leopard Hide, with a vantage point over the watering hole, which promises the most spectacular and surprising glimpses of wildlife. There's also a fabulous treehouse, with a sleeping platform set within the branches. Both experiences include private dining, a comfortable bed to lay your head and not a hint of canvas in sight!
Red Savannah's Africa experts provide a personalised approach to planning your African safari adventure and luxury sleep outs is just one of the many experiences they can organise.