In the hidden corners of our planet, where emerald-tinted tendrils cascade from towering canopies and calls of the wild echo through dense landscapes, nature's most enigmatic and soul-stirring creatures reside. From the powerful mountain gorillas of mist-covered volcanic slopes to the playful chimps and mischievous capuchins of verdant forests, these remarkable creatures illuminate our natural world. Read on for inspiration and information about planning your primate safari.
CHIMPANZEES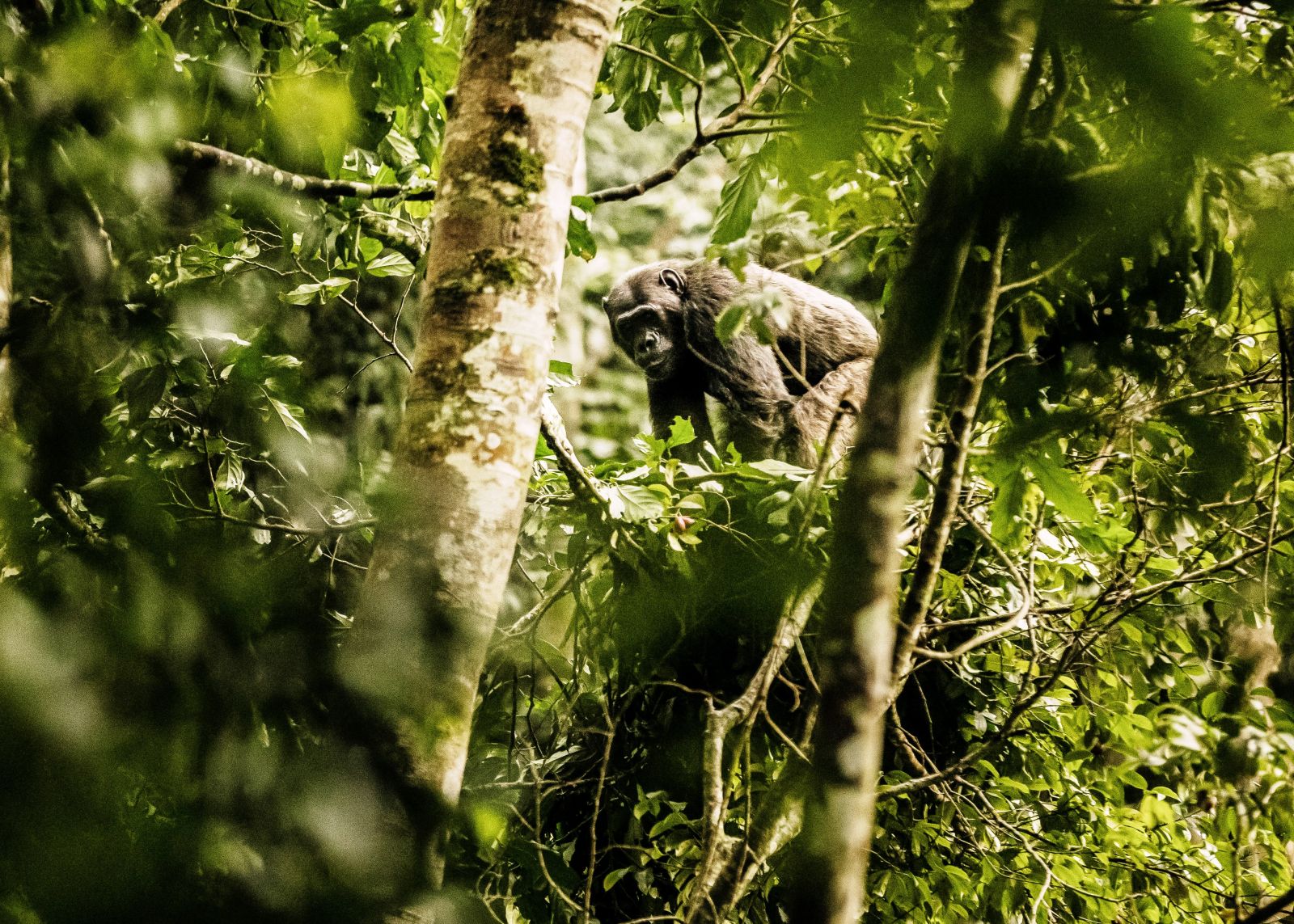 Tanzania's Mahale National Park is where the largest colony of eastern chimpanzees find sanctuary in densely forested mountains. Despite it being home to over 1,000 of these mesmerising primates, they are threatened by habitat loss and poaching and so national parks such as Mahale play a vital role in safeguarding their future. For a unique opportunity to observe wild chimpanzees up close stay at Greystoke Mahale. Located on the shores of Lake Tanganyika, this luxury residence has just six bandas and offers some of the best wild chimp tracking in Africa. For the optimum chance of spotting them, visit towards the end of dry season (between July and October), when the chimps venture to the lower slopes.
ORANGUTANS
In the depths of Borneo's mist-kissed jungles, soulful orangutans reign supreme. Step into their world in Danum Valley, a pristine rainforest reserve in Sabah. Whilst these elusive apes are not always easy to spot in the abundant rainforest, between June and August will yield the best opportunity to see them, this coincides with the most popular time to travel to Malaysia, however, so it's best to book well in advance. Schedule a visit to the remarkable Sepilok Orangutan Rehabilitation Centre, dedicated to the rehabilitation and conservation of orphaned and injured orangutans, to ensure you catch a glimpse of these beautiful creatures in any season. Witness feeding sessions and learn about efforts to provide a future for these critically endangered primates. After a week of active adventure in the jungle, round off your Malaysian adventure with a few days on the Desaru Coast, relaxing on beautiful beaches and indulging in spa treatments at luxury resorts.
HOWLER MONKEYS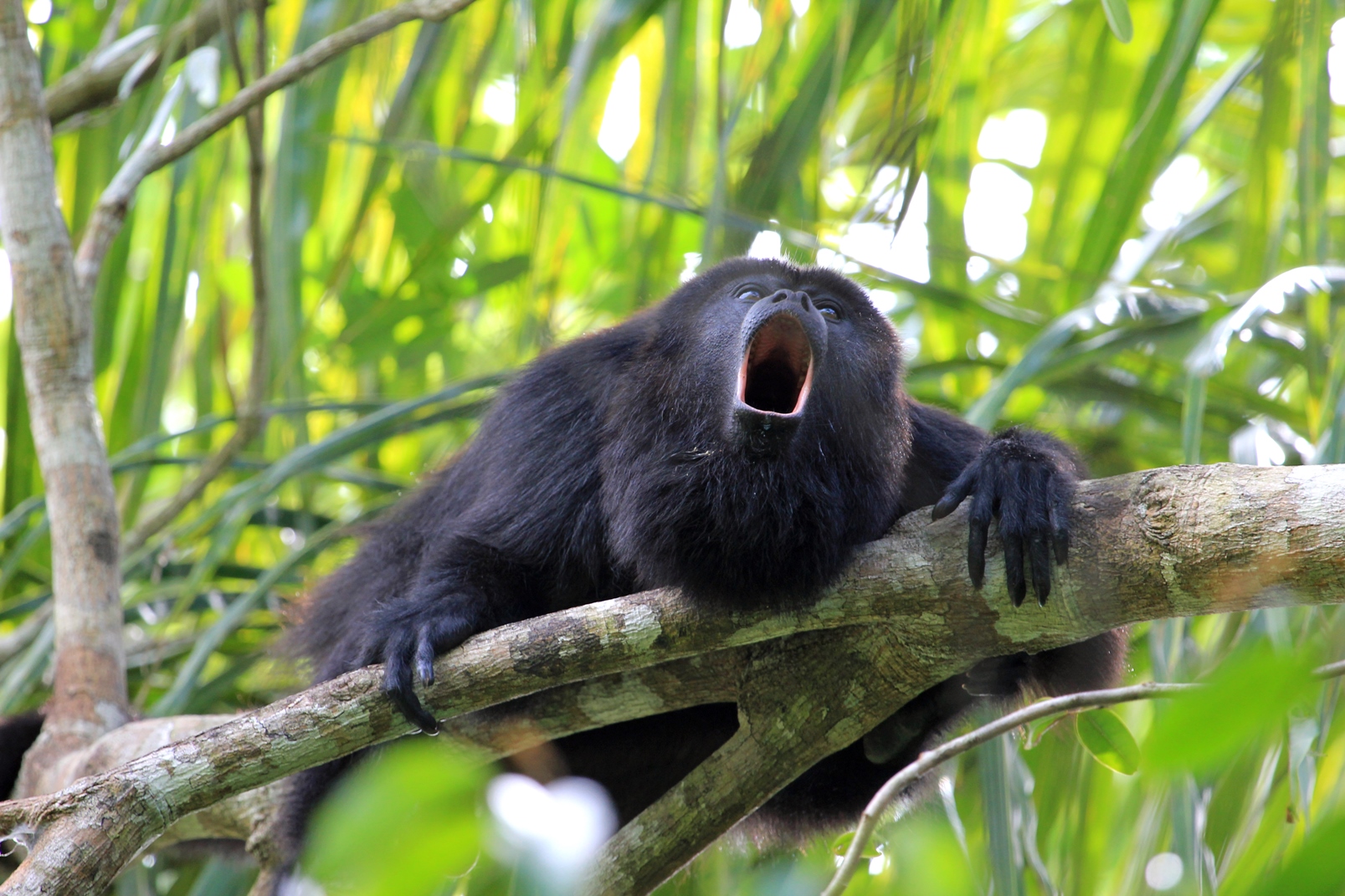 With their bewitching howls reverberating through the dense rainforest canopies, howler monkeys epitomise the untamed spirit of the wild. Adorned with distinctive prehensile tails and crowned in rich coats of fur, these majestic primates roam the jungles of Central and South America with a sense of regal grace. Mashpi Lodge is a prime location to stay in Ecuador's wildlife rich Chocó forest, where the howler monkey calls echo through the trees. Award-winning design and a wide range of activities, including a howler monkey trail, are on offer at this National Geographic acclaimed lodge. Guatemala also serves as an enticing destination for those wishing to encounter howler monkeys in their natural habitat. On a journey through Tikal National Park expect to be accompanied by their noisy chants.
GORILLAS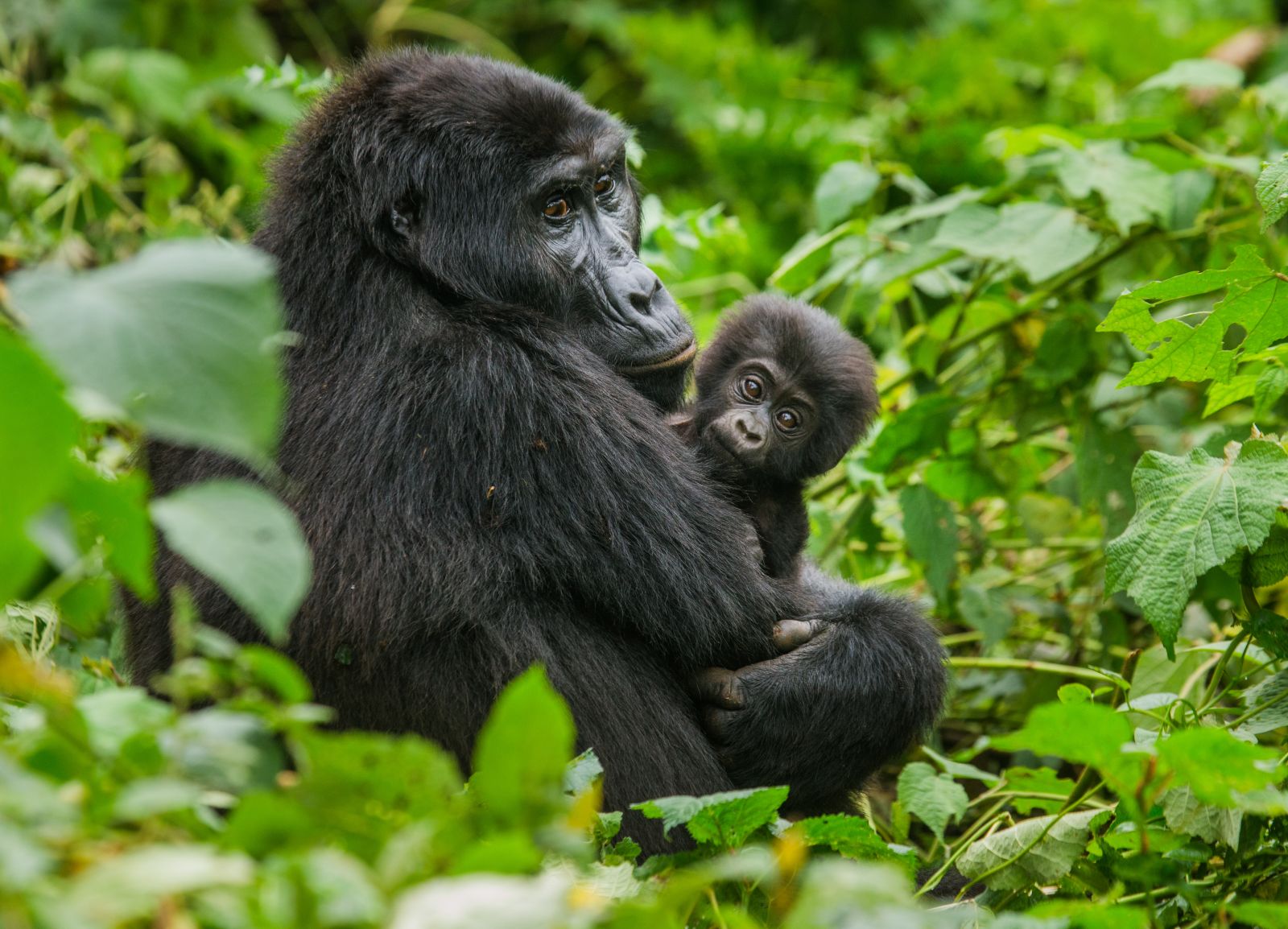 The mist-shrouded jungle of Rwanda is an unparalleled destination for those seeking an intimate rendezvous with arboreal royalty - mountain gorillas. Unfolding in the ethereal Parc National des Volcans, the Classic Rwanda Safari provides an opportunity to enjoy encounters with these magnificent creatures. Virunga Lodge is hard to beat when it comes to location; perched in a privileged position overlooking the Virunga Volcanoes and Musanze Valley, it is the ideal base from which to embark on an exhilarating gorilla tracking experience. From December to February and from June to September (the dry seasons) are the best times to track mountain gorillas when conditions underfoot are less slippery. It's worth noting however that discounts on gorilla permits are available between November and May. Find out more about what to expect when tracking mountain gorillas.
CAPUCHINS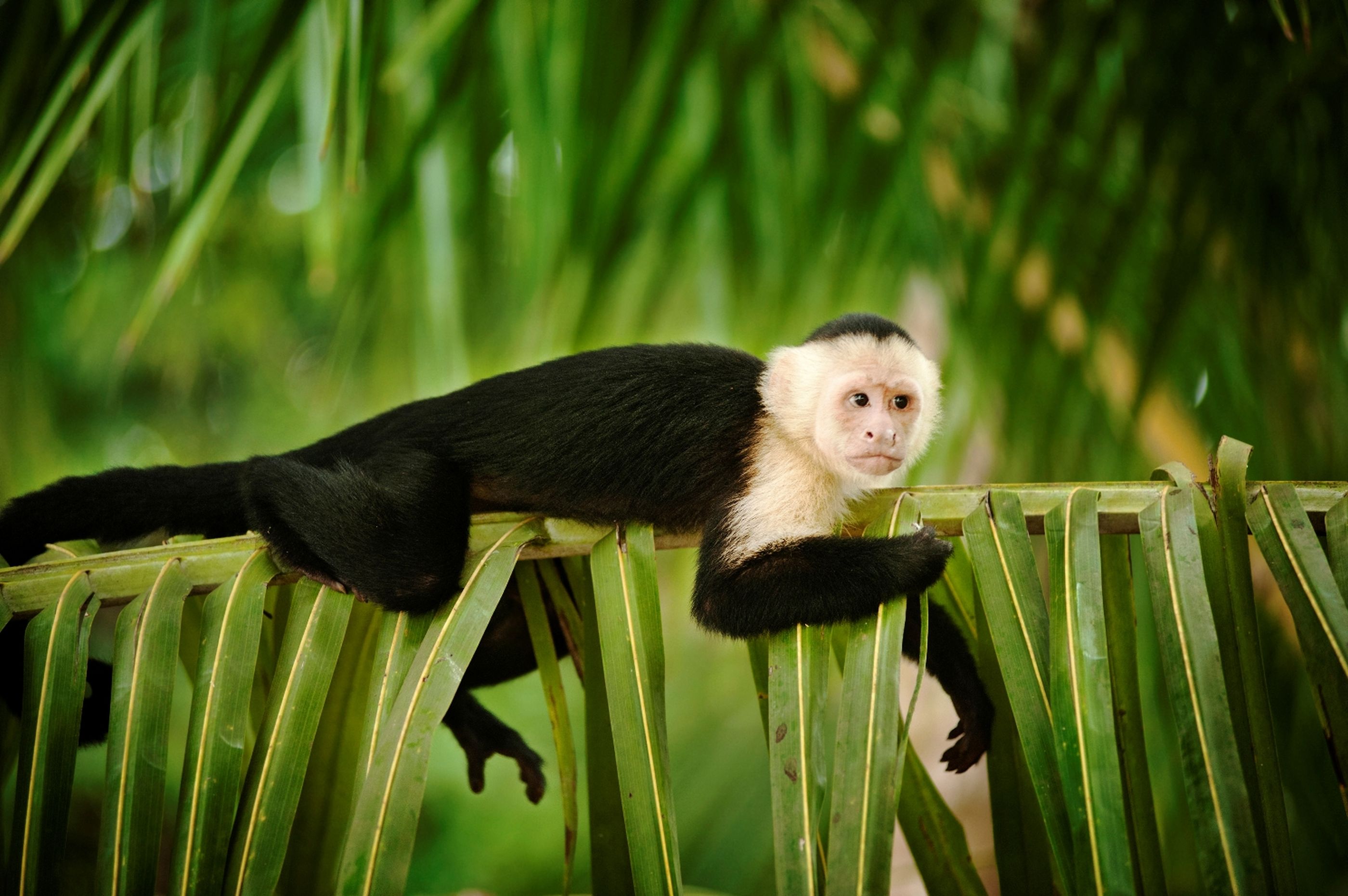 Capuchin monkeys, with their expressive faces and dexterous hands, navigate the sky-high canopies with impressive finesse. From the Amazon rainforest in Brazil to the scenic landscapes of Costa Rica, encountering capuchins in their natural habitat offers a thrilling glimpse into the wild wonders of these intelligent primates. For a great chance to witness capuchins, stay at Anavilhanas Jungle Lodge, buried deep in the heart of the Brazilian Amazonian rainforest. This exclusive retreat sits amid more than 400 emerald-green islands that make up the Anavilhanas National Park. The park is best explored between July and December, dry season in the Amazon. For a wonderfully wild eco-retreat in Costa Rica, secure a room at Lapa Rios. Perched discreetly in 1,000 acres of tropical lowland on the Osa Peninsula, it is a pioneer of sustainable tourism and boasts treetop eco-lodge bungalows overlooking the Pacific Ocean. Visit between January and April, when the rain gives way to sunshine and rainforest treks can be interspersed with an afternoon of relaxation by the pool or an exhilarating surfing class.