This low-key country steeped in tradition reveals some of the finest scenery you may ever see. Guatemala may be geographically tiny but it certainly makes waves with wonderfully preserved Mayan ruins, gorgeous colonial cities and a majestic lake boasting a backdrop of puffing ancient volcanoes.
ANTIGUA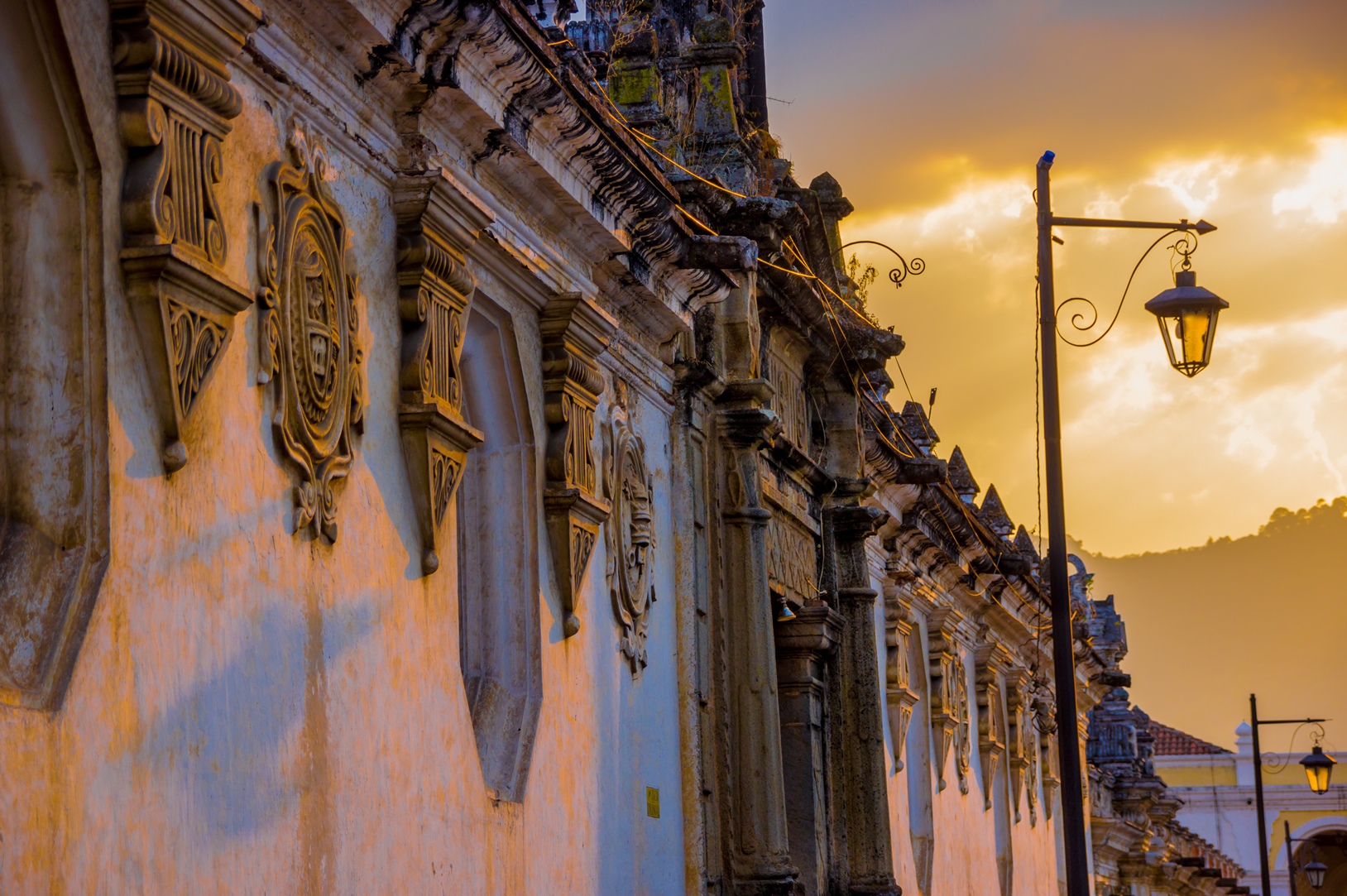 Situated in the south of Guatemala under the watchful eye of three colossal volcanoes, Antigua could be the prettiest colonial town you may ever encounter. Its handsome, cobbled streets and romantic plazas are quite rightly UNESCO protected lined by Spanish baroque buildings painted in cerulean, canary yellow and vibrant pinks. Baroque La Merced church is one such lovely piece of architecture sporting sunny facades and two belltowers. Stretch your legs walking to the Hill of the Cross for sweeping city views, especially stunning at sunset. You're close enough to the serene waters of Lake Atitlan for a day trip should you feel like a cultural jaunt or just dive straight in and visit Antigua Guatemala during Semana Santa when the streets burst with religious floats, wafting incense and colourful alfombras – vibrant rugs made of sawdust, petals and pine needles.
BACK TO TOP
LAKE ATITLAN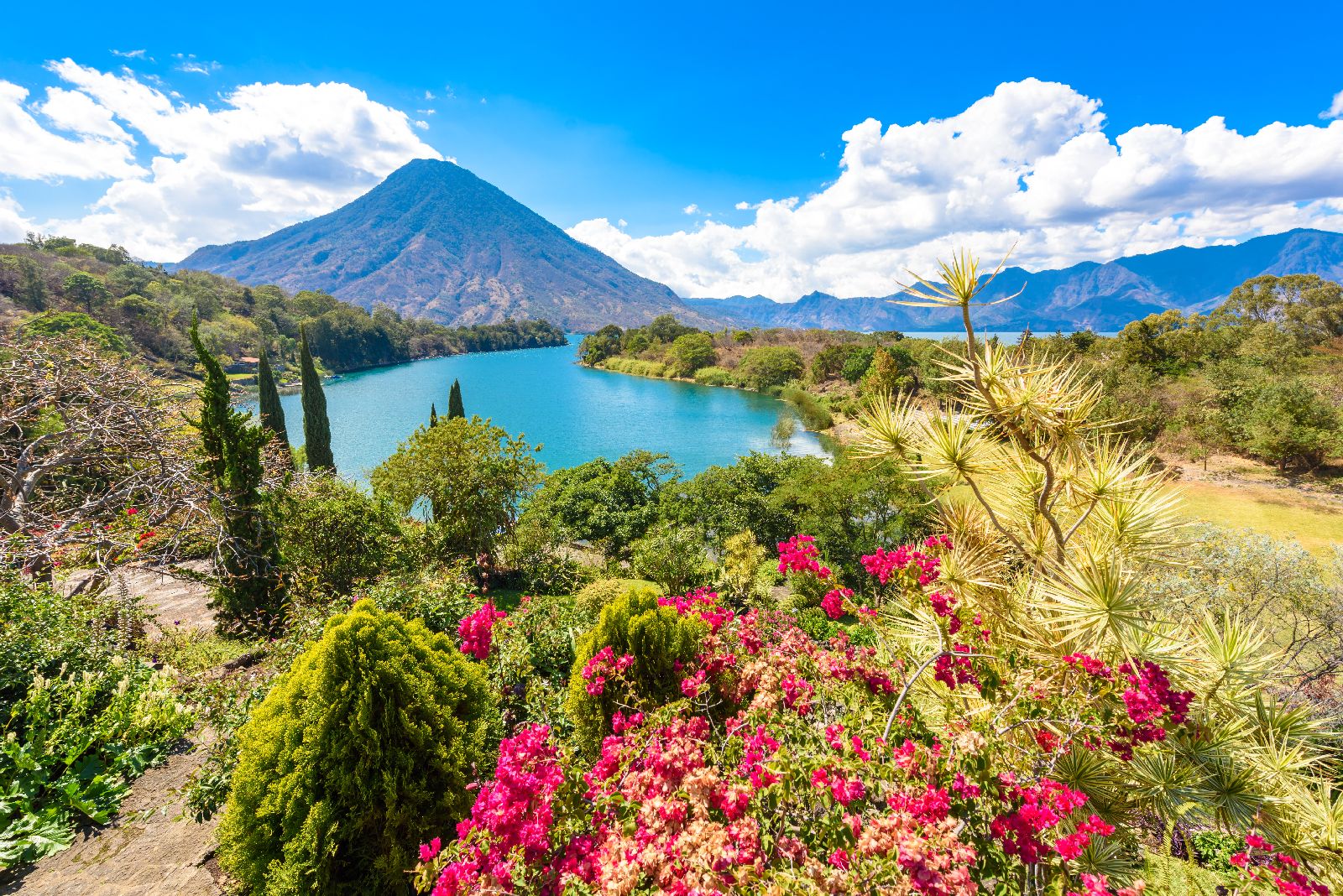 Guarded by three active volcanoes, Lake Atitlan, a bewitching crater lake is the deepest in Central America revealing endless blue water and traditional towns dotted along the shores. The most popular of these, San Pedro, buzzes with bars and trendy cafes, a good spot for a Mayan cooking class making maize tortillas and tamalitos – a delicious local dish of corn dough wrapped in husk. The less populated San Marcos draws you in with a laid-back vibe and a backdrop of silhouetted volcanoes and pirouettes of volcanic smoke. Nearby lies Cerro Tjanjujil Nature Reserve with hidden waterfalls, coffee groves and a butterfly reserve housed in a futuristic feeling geo-dome. It's hard not to miss Panajachel for a spot of souvenir shopping in its bustling market but in remoter abodes, Lake Atitlan hikes are worth the extra energy especially along the steep ridges leading to La Indio Nariz for lofty lake views at sunrise. After endless days exploring, relax at Lake Atitlan's most elegant hideaway, Casa Palopo Atitlan.
BACK TO TOP
TIKAL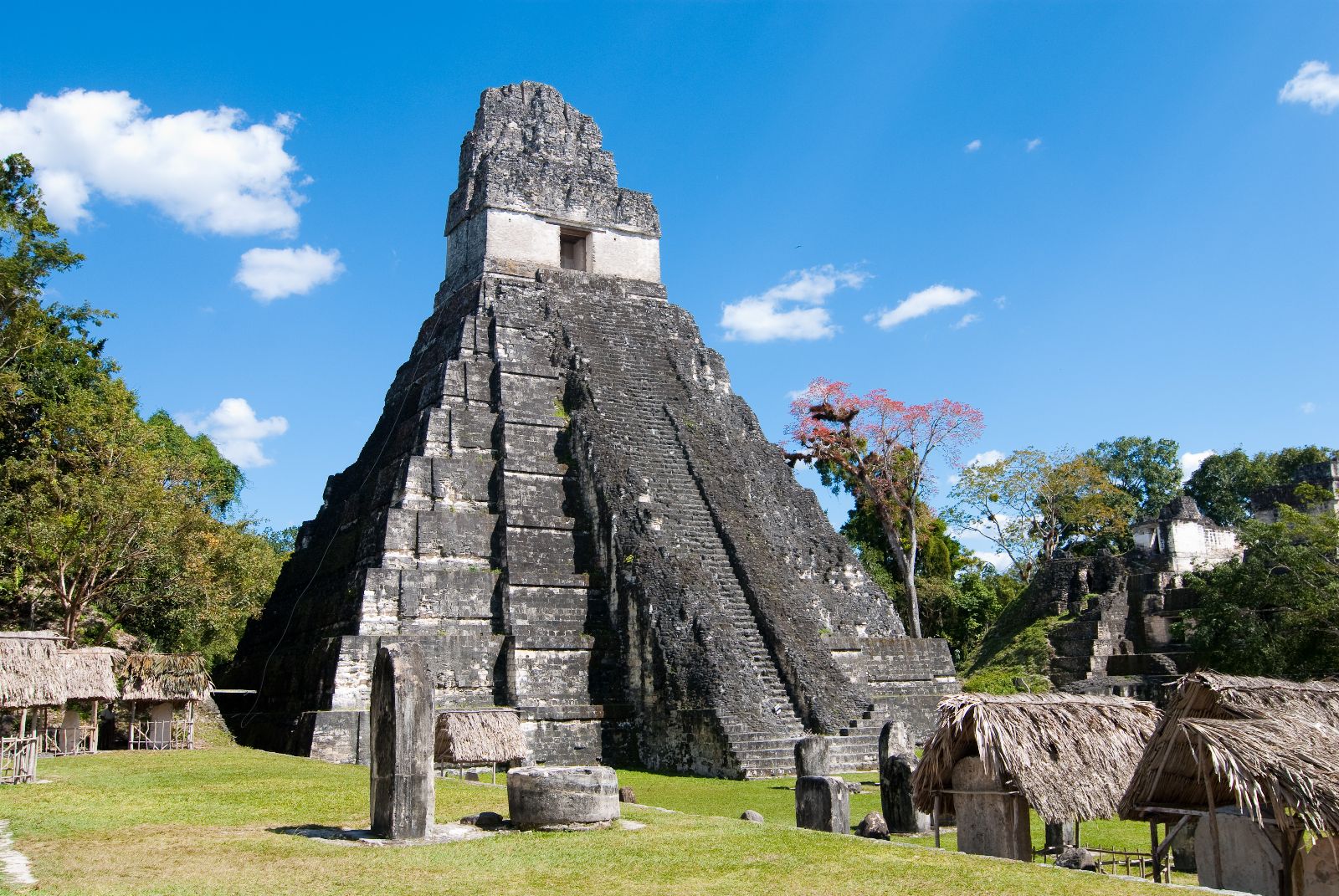 In the heart of the jungle, swaddled in myth and with a soundtrack of howler monkeys, Tikal National Park holds one of the most important ancient sites in Guatemala. This enormous pre-Colombian complex was inhabited in the 6th century BC to the 10th century AD and at its peak was one of the most powerful kingdoms of the ancient Maya. Today you can see its remarkably well-preserved structures scattered throughout the verdant countryside. The weeks between February and March offer a sweet spot when the weather is pleasantly cool and the site receives fewer visitors. This means you can explore the sky-brushing temples, palaces and ceremonial structures with greater freedom accompanied by a historian for extra insight. Iconic sites include The Great Jaguar Temple, a towering, stepped pyramid, the Central Acropolis, the residence of royal families, and the Temple of the Inscriptions where archaeologists discovered a series of incredible hieroglyphics embedded into the rock. Stay at stylish La Lancha, a retreat owned by Francis Ford Coppola, for panoramic views of Lake Peten Itza.