Get the most out of your Botswana safari by adding some exciting experiences to your itinerary. Whether you're keen to feel the wind in your hair on a quad bike adventure or brush up on your photography skills whilst getting up close to Botswana's wildlife, our travel specialists have the knowledge and contacts to make your safari all the more memorable.
MOKORO THROUGH THE OKAVANGO DELTA
When Botswana's swampy inland fills with water during the seasonal flooding (it usually peaks between June and August), the best way to explore is by traditional mokoro – a type of dug-out wooden canoe. It's steered silently and slowly through the shallows of the Okavango Delta from the back by a guide using a pole (rather than an engine) which means it's a great way to get up-close to wildlife without it being disturbed. As well as the Big Five, keep eyes peeled for animals such as giraffe, hippo, zebra and cheetah.
ENJOY ON A RIDING SAFARI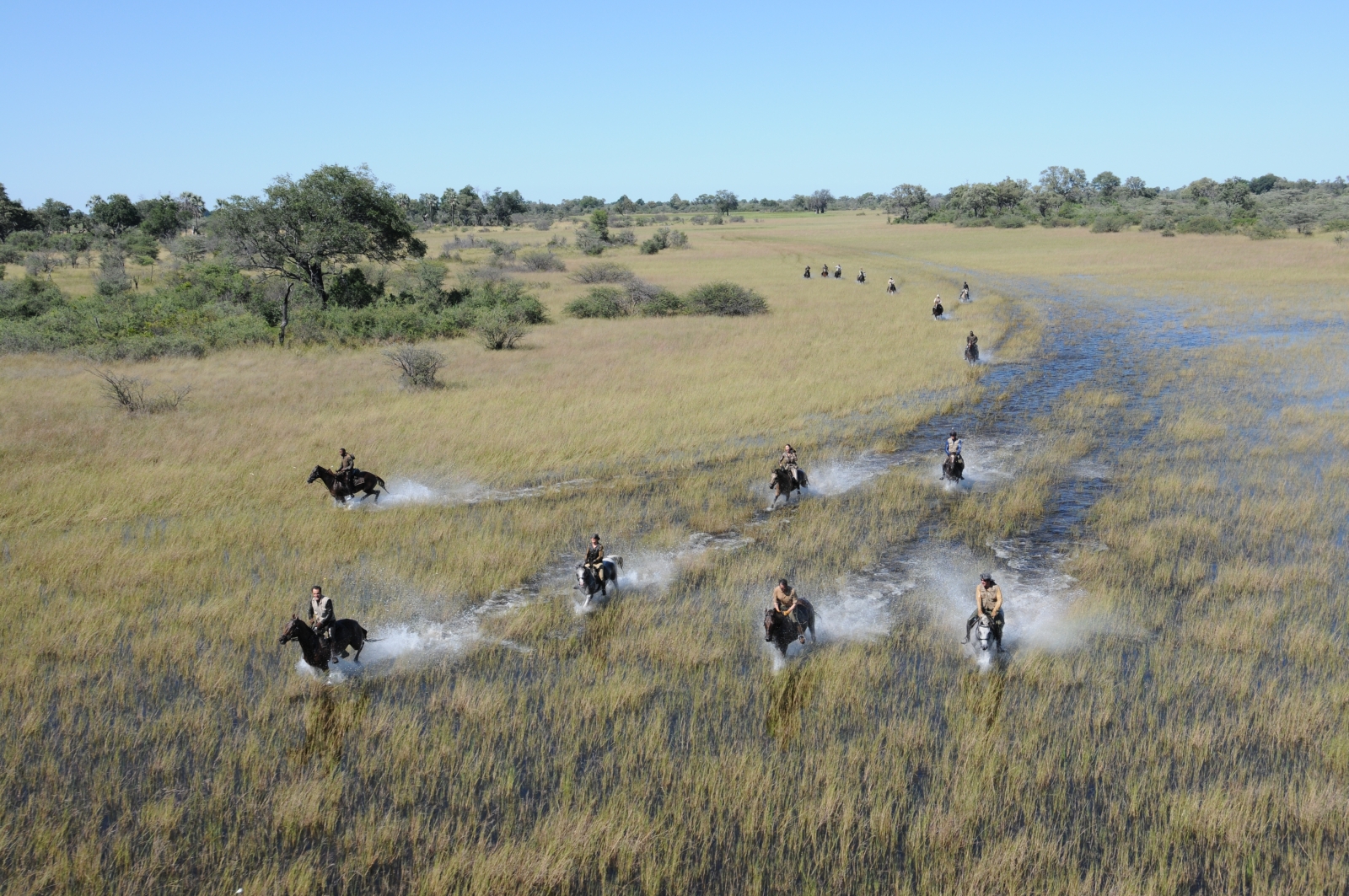 Discover parts of the Okavango Delta that are inaccessible by 4X4 or on foot, on horseback instead. A horse riding safari in Botswana means the chance to canter alongside zebra, giraffe and wild antelope, follow hippo channels and watch as herds of elephants amble across the floodplains and through riverine forest. Spend days galloping through areas such as Xudum, the Matsebe river system, Baobab Island (especially good for spotting cheetah) and Kujwana; then at night, bed down in comfortable tented camps.
SLEEP IN A TREEHOUSE
Stay at Xigera Safari Lodge and spend a magical night in a treehouse with a difference – The Baobab Treehouse. Inspired by South African landscape artist Jacob Hendrik Pierneef's painting of a solitary baobab tree, the striking steel structure ascends nearly 10 metres above the floodplain. Inside, a staircase winds up three levels: there's a bathroom, a safari-style bedroom with canvas walls and carved wooden furniture, and, at the top, a roof deck. Arrive in time for sundowners and a picnic-style dinner at dusk as you watch wildlife pass by below.
SEE THE TSODILO HILLS ROCK ART
Located in the far north-west Botswana, the UNESCO World Heritage site of the Tsodilo Hills has the highest concentration of rock art in the world. The rock formations rise from ancient sand dunes to the east and a dry fossil bed to the west. It's here, on a series of small hills and caves, in a place revered by San and Hambushuku people as a sacred landscape, that you'll find an extraordinary display of around 4,500 preserved rock paintings dating from the Stone Age to the 19th-century.
QUAD BIKE IN THE MAKGADIKGADI SALT PANS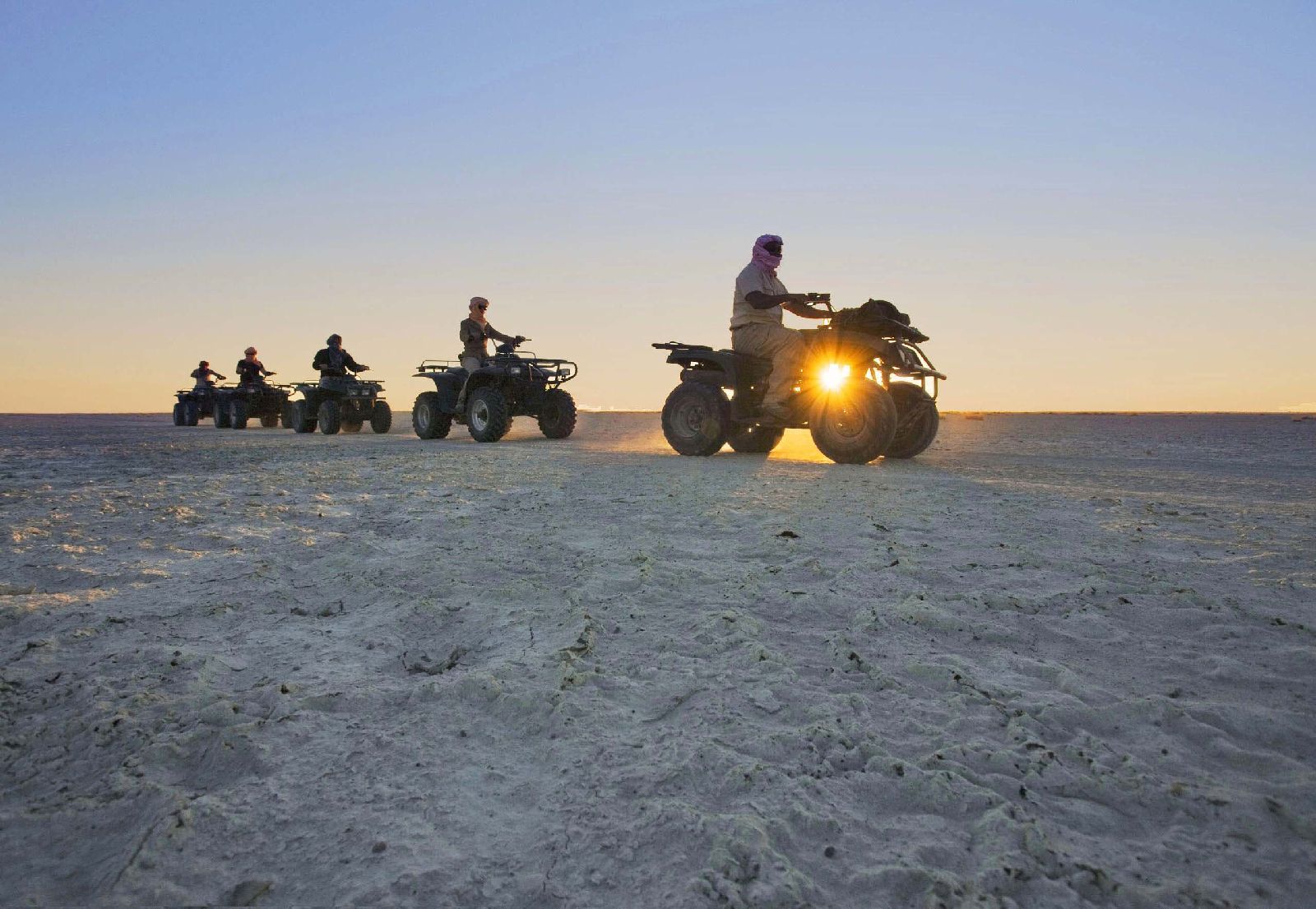 Formed from Lake Makgadikgadi which dried up thousands of years ago, the Makgadikgadi Pans in north-eastern Botswana are one of the largest in the world. A thrilling way to explore this sprawling, otherworldly terrain is on a quad bike. Excursions to remote archaeological sites and fossil beds of extinct giant zebra and hippo can be arranged, as well as a trip to Kubu Island – an enchanting granite rock dotted with baobab trees which is a sacred site for the pan's indigenous people – and, for next-level adventure, spend a night fly camping under the stars. Occasionally, desert-adapted wildlife such as aardvark and lion can be spotted on the edge of the pan.
SKILL UP ON A PHOTOGRAPHY SAFARI
From the remote Makgadikgadi salt pans to the Okavango Delta and the Tsodilo Hills rock art, Botswana is a country of incredible varied landscapes – making it ideal for photography enthusiasts. Sign up for a photographic safari with expert tuition, workshops run by professional photographers and spend time in purpose-built hides waiting to capture that perfect wildlife shot.
WALK WITH SAN BUSHMEN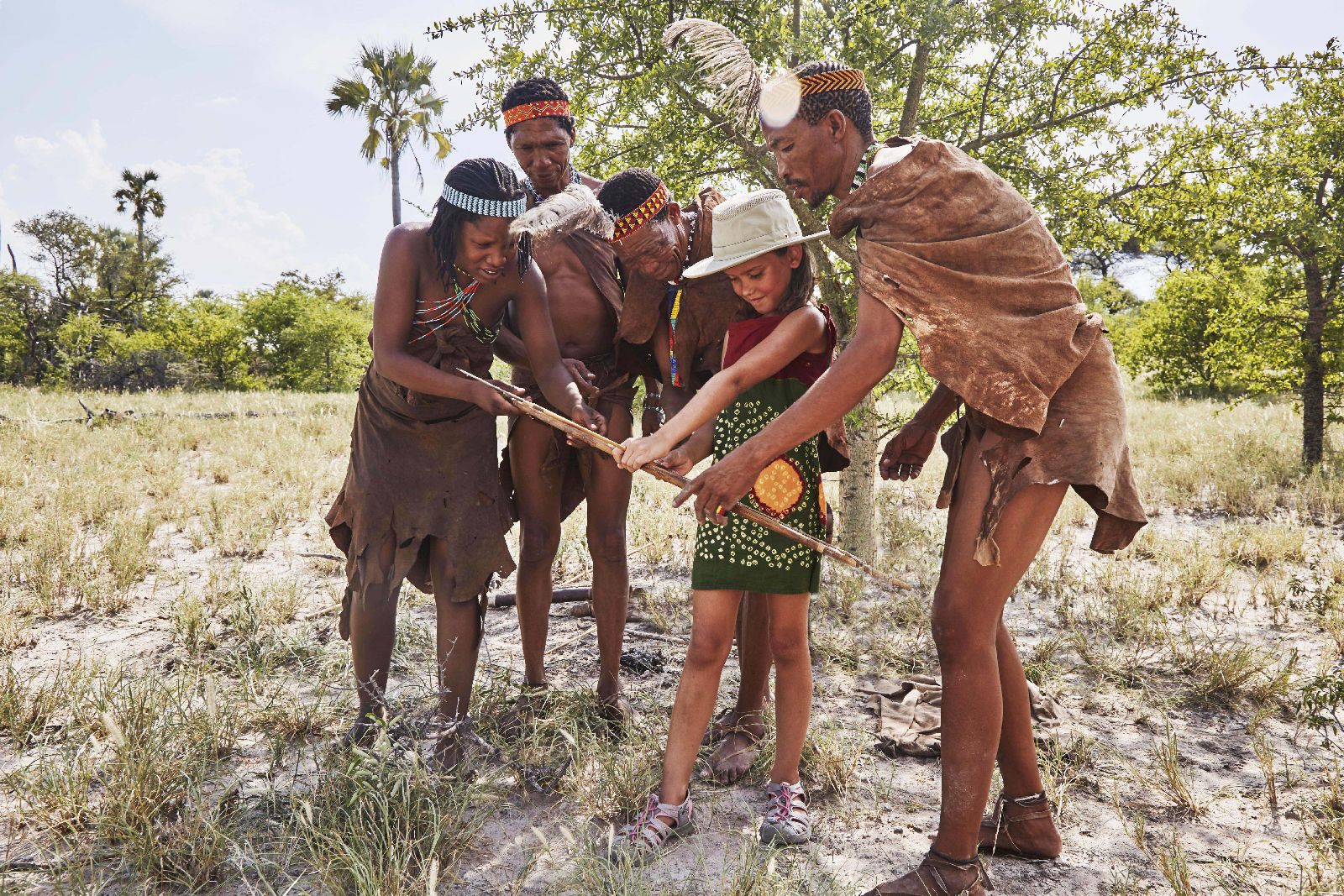 This is one of the most unforgettable cultural experiences in the Kalahari Desert, where the traditions of the San Bushmen really come alive. Listen to stories of how the desert provides food, fire, medicine and shelter for this nomadic people and watch their joyful singing and dancing. We can arrange walking with San Bushmen for those staying at Jack's Camp and San Camp.