The Red Savannah travel experts have detailed knowledge about Latin America and have created this guide packed full of tips and travel advice about visiting Bolivia.
BOLIVIA TRAVEL ADVICE: WEATHER
Visitors to Bolivia will encounter just about every climatic zone, from stifling humidity and heat to arctic cold. Summer (November to April) is the rainy season when overland transportation becomes difficult, if not impossible, in some areas. The most popular and arguably most comfortable time for exploring the whole country is during winter (May to October) with its dry, clear days. Summer (rainy season) in the lowlands can be somewhat desolate due to the high humidity, biting insects and relentless tropical downpours. However, washed-out roads necessitate an increase in river transportation, making this the best time to hop on a cargo boat. Winter in the Altiplano means extreme heat during the day, and freezing winds and sub-zero temperatures at night. The highland valleys are refuges, having a comfortable climate with little rain year round.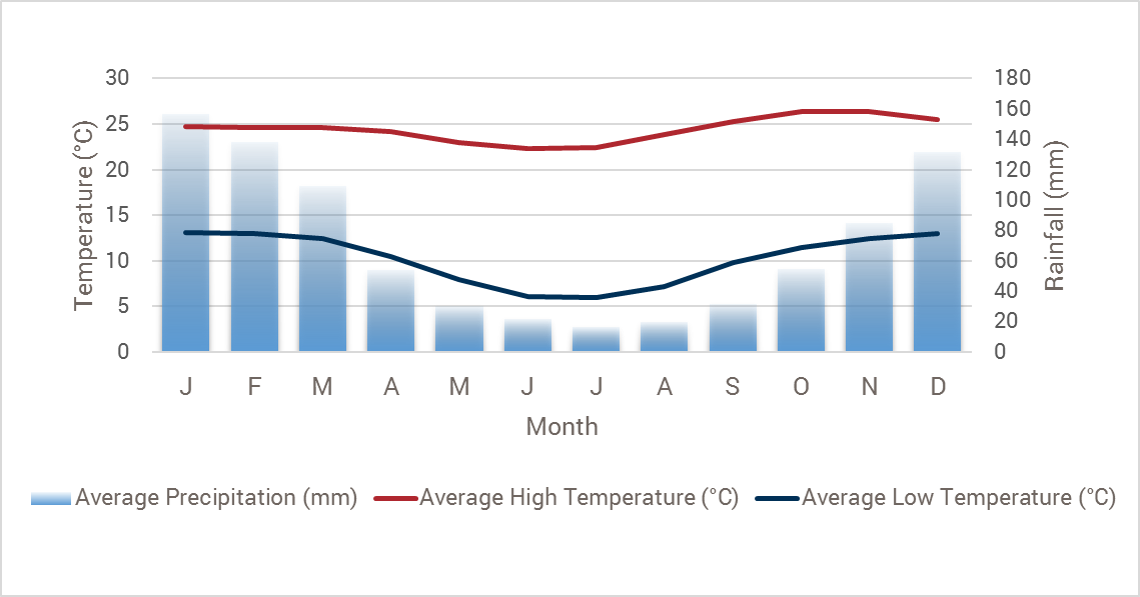 MAP OF BOLIVIA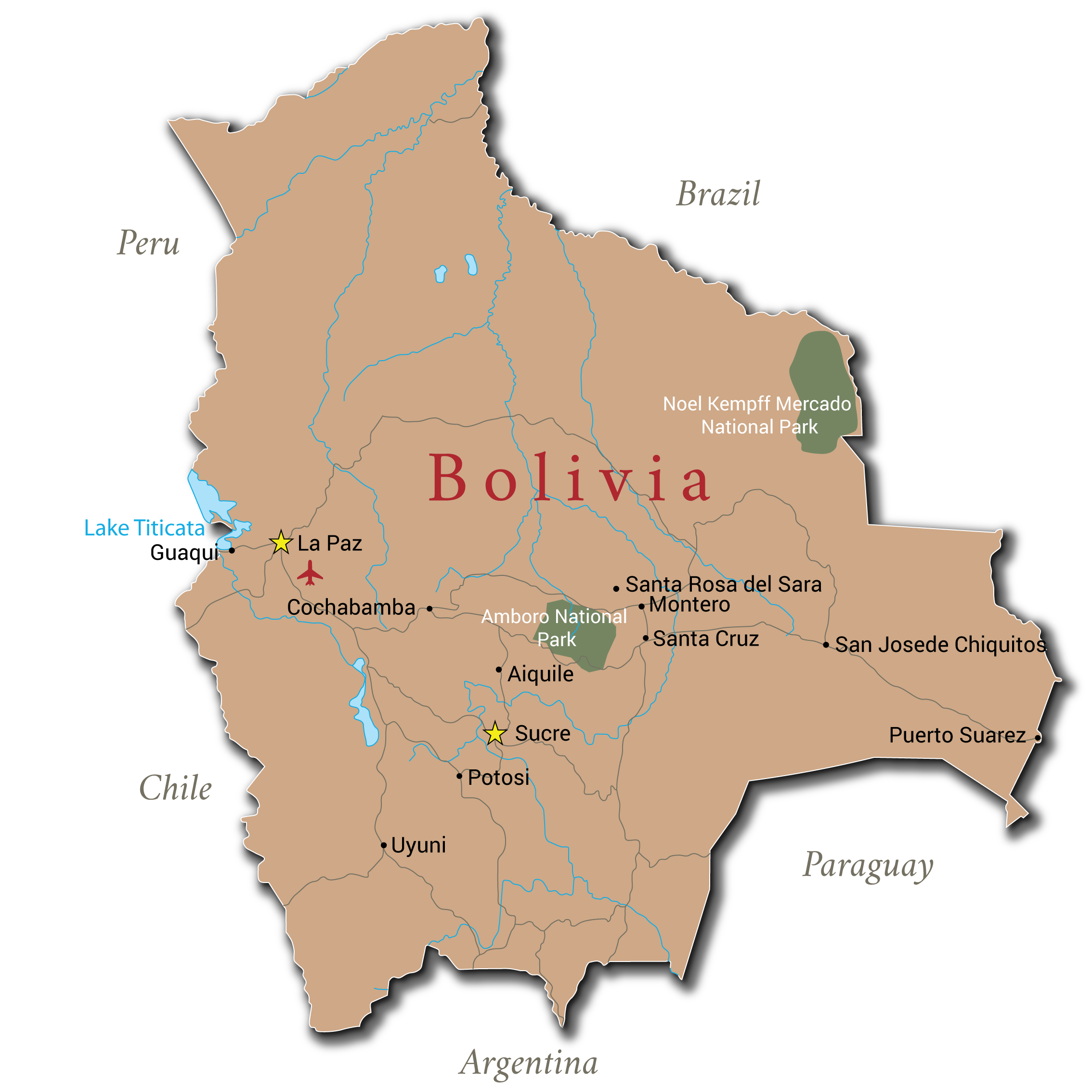 WHAT TO PACK FOR BOLIVIA
Bolivia's Andean Plateau can be incredibly hot during the day and bitterly cold at night. Because Bolivian climate varies in such extremes, we recommend that you take warm clothing if you are going to be visiting areas of altitude. While some areas like Santa Cruz and Beni are tropical and generally hot, much of the country is very high, and subject to very cold temperatures, especially in the winter. When visiting at any time of year, it is sensible to bring some warm clothes. The women of Bolivia generally dress modestly, so we recommend packing a pashmina that is both light-weight and functional for covering shoulders. Pack a raincoat and waterproof shoes if you plan on visiting the tropical plains of Eastern Bolivia or the Yunga Valley region. While the climate is relatively warm in these tropical regions, they are characterized by high humidity and heavy rainfall.
VACCINATIONS FOR BOLIVIA
We always recommend that you see your doctor or a travel clinic before travelling to make sure that you have taken all the necessary health precautions. You might also like to look at
Fit for Travel's
website which is a good source of travel health information and
The Center for Disease Control and Prevention
. You can obtain a specially tailored 'Health Brief' for your trip to Bolivia from the
Medical Advisory Service for Travellers Abroad (MASTA)
.
TIPPING IN BOLIVIA
Tipping is entirely discretionary and dependent on how good you judge the service you receive to be, but many people ask for guidance on what to tip, so we suggest 10% in restaurants, provided this hasn't been added to the bill already, US$10 per day for guides, US$5 per day for drivers, and $US1 for taxis and porters. .
HEALTH & MEDICATION
Make sure that you take any medications you require with you in their original containers, clearly labelled. A signed, dated letter from your doctor describing all medical conditions and medications is also worth taking .
BOLIVIAN MONEY
The Boliviano is the currency of Bolivia and the symbol used locally for it is $. The best option is to take some cash, together with your bank card to enable you to withdraw money during your holiday. American Dollar travellers' cheques and notes are more easily exchanged throughout Bolivia than sterling equivalents. UK debit and credit cards are widely accepted, including by ATMs. It is not possible to exchange American dollars in cash at hotel receptions – this can only be done at banks and Bureaux de Change. It is a good idea to advise your bank that you are travelling to Bolivia, as it is not unknown for banks to freeze customer's cards after one or two foreign transactions for fear of fraud.
TIMINGS
Please note that the timings given in your itinerary are approximate and could alter due to local factors, such as weather-related flight delays. We will of course let you know immediately should anything change significantly and if you would like to alter the proposed timings in any way, please do speak to your guide or driver.
GET CONNECTED
Electrical sockets in Bolivia usually supply electricity at 220V/50HZ.


RECOMMENDED READING
The Lost City of Z: A Tale of Deadly Obsession in the Amazon by David Grann
The Bolivian Diary: Authorized by Ernesto Guevara
The Old Patagonian Express: By Train Through the Americas by Paul Theroux
Jungle: a Harrowing true Story of Survival by Yossi Ghinsberg
Fire from the Andes: Fiction by Women from Bolivia, Ecuador & Peru by Susan E. Benner
Let Me Speak! Testimony of a Woman of the Bolivian Mines by Domitila B. De Chungara