From sipping wine in Syrah-producing winelands to seeing the otherworldly Atacama Desert, experiences in Chile are no short of extraordinary ranging from idyllic pastimes to out-there adventures.
CENTRAL VALLEY BOUTIQUE WINE TOUR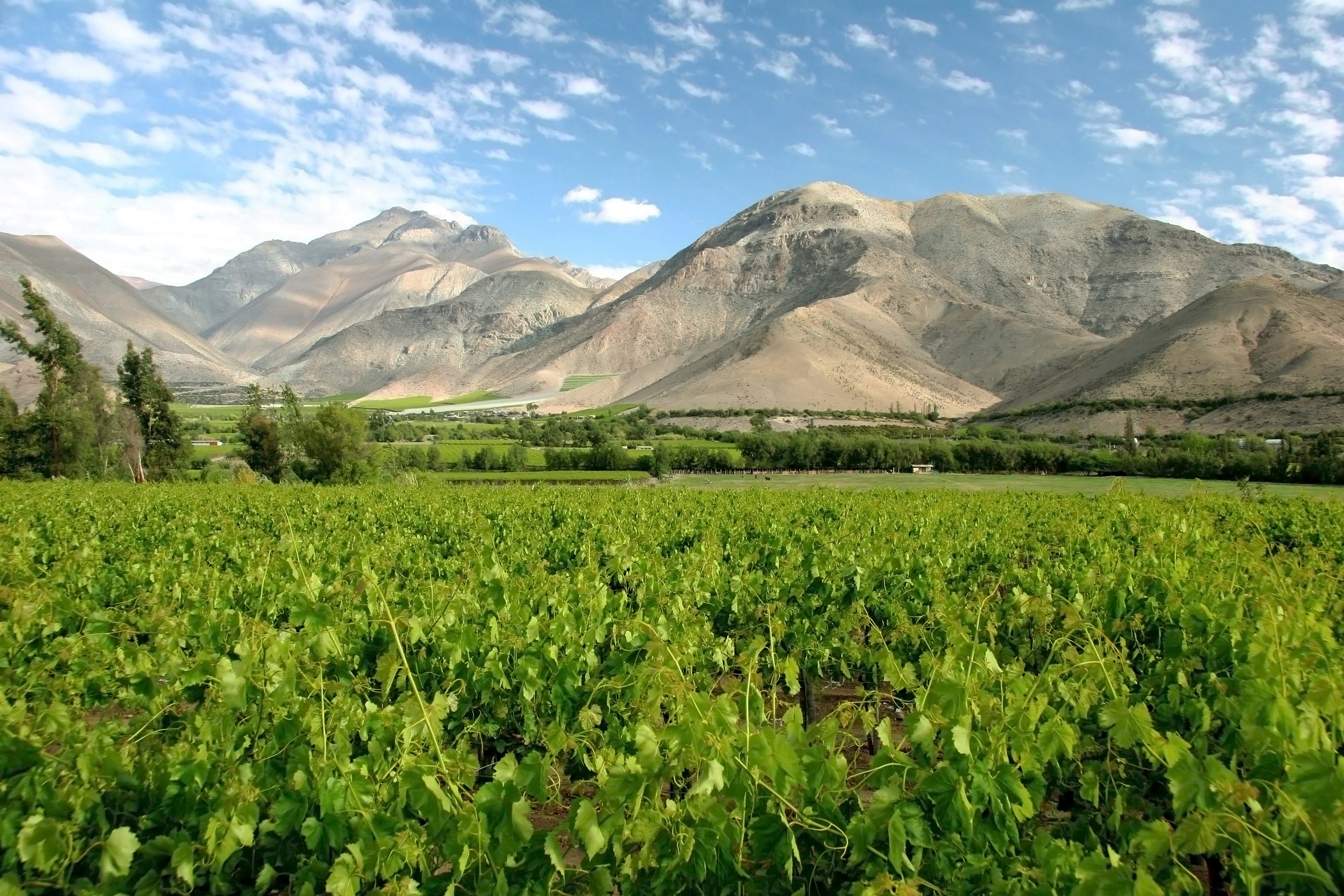 In the sloping vineyards that rake the sun-drenched terrain, a top-notch winery with multiple accolades to its name has never lost its rustic charm. A prestigious winery located in the Rosario Valley – one of South America's most prominent wine producing areas - its conditions are ideal for harvesting both red and white varieties from merlot to sauvignon blanc. Of course, Chile's iconic Carmenère grape grows here in large quantities while behind the scenes the vineyards are pioneering the production of cool-climate Syrah, ripened slowly for aromatic effect. Explore its modern cellars storing nearly 2,000 oak barrels and fertile vineyards with a wine tasting in the shade of the vines.
TREKKING IN THE TORRES DEL PAINE
At the core of this far-flung national park lie three cathedral-like granite peaks surrounded by glacier lakes and barren, windswept landscape. Limber up for ice-trekking on Glacier Grey, a 6-kilometre wide, blue-tinged giant in the sweeping Southern Patagonian Ice Field. The best panoramas of its rippled ice are from the top of the Paso John Gardner mountain pass. The park is a trekking paradise for off-grid trails best explored during Patagonia summers (December to February) when the days are long, and the skies are clear. Experienced guides are on hand to pick the most suitable routes to points of natural beauty such as the Nordenskjold Lake's turquoise waters, formed from a melting glacier.
DISCOVER PATAGONIA'S WILDLIFE
Ramble down the Pacific coast in Chiloe National Park for thrilling encounters with extraordinary marine life including slippery marine otters and sea lions basking on the shores. Further inland in the Torres del Paine National Park, pumas scour the windswept valleys, their sandy-haired torsos most prevalent between April and October. In the northern stretches, hot pink flamingos flock to the salt flats surrounded by mountains and volcanic landscape. At the tail of the country, a boat ride from Punta Arenas takes you to see the penguins of Isla Magdalena. Mating season in Autumn affords riotous sights and sounds whilst January is the time to see newborn babies test the waters for the first time.
DESERT ADVENTURE IN THE ATACAMA
Explore one of earth's most arid landscapes and breathless adventures. Sandboarding in the Death Valley is more fun than its ominous sounding name would suggest, soaring down tangerine dunes, lit up by big cerulean skies. Meanwhile a hot air balloon ride brings a whole new dimension to the surrounds of volcanoes and jagged formations of its Mars-like terrain. Night-times bring incredible star gazing opportunities with some of the brightest constellations you may ever see while a tour into the depths of the inky dark desert offers an insight into the astrological methods of the Atacama's indigenous peoples.
DISCOVER EASTER ISLAND'S MOAI STATUES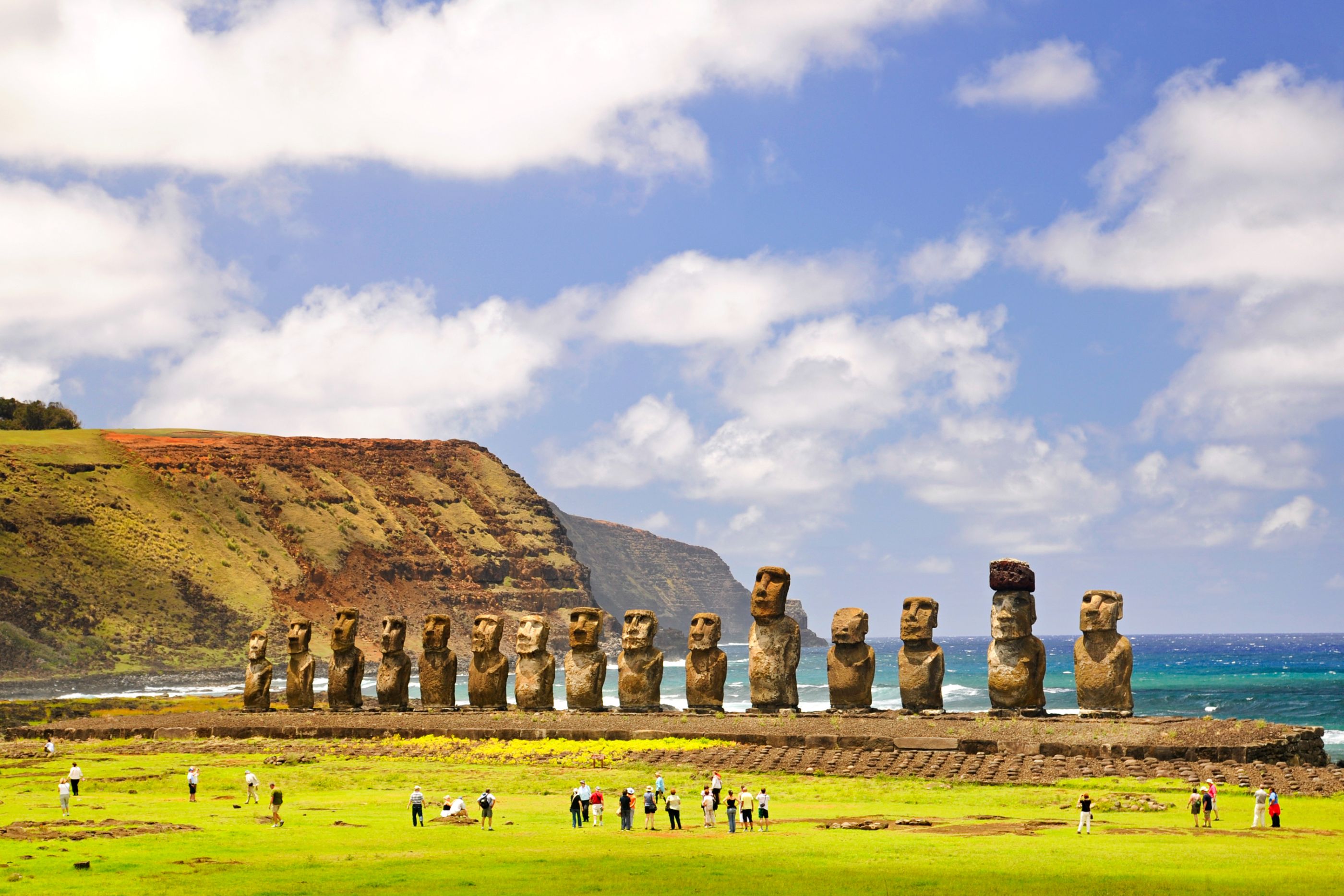 Discover the enigmatic moai statues for which Easter Island is famed. For some, it's a bucket-list experience, to see over 900 of these sacred stone statues standing around four metres tall carved between the 13th and 17th centuries. A local historian is best placed to take you to viewpoints for life-affirming vistas of the sky breaking over their giant silhouettes and to see stone platforms of masterly construction. Ahu Tongariki, the largest group of moai are dramatically staged by extinct volcanoes and consisting of 15 stiking sculptures in a row. Facing sunset during winter solstice, they were believed to offer spiritual protection to the ancient village that once existed close by.