There's no wonder Costa Rica is reported to be one of the happiest countries in the world. Engrained practices of conservation preserve the country's mantra, pura vida, meaning 'pure life,' backed by idyllic jungle scenery, an unrivalled beach scene and staggering untouched cloud forests.
TORTUGUERO NATIONAL PARK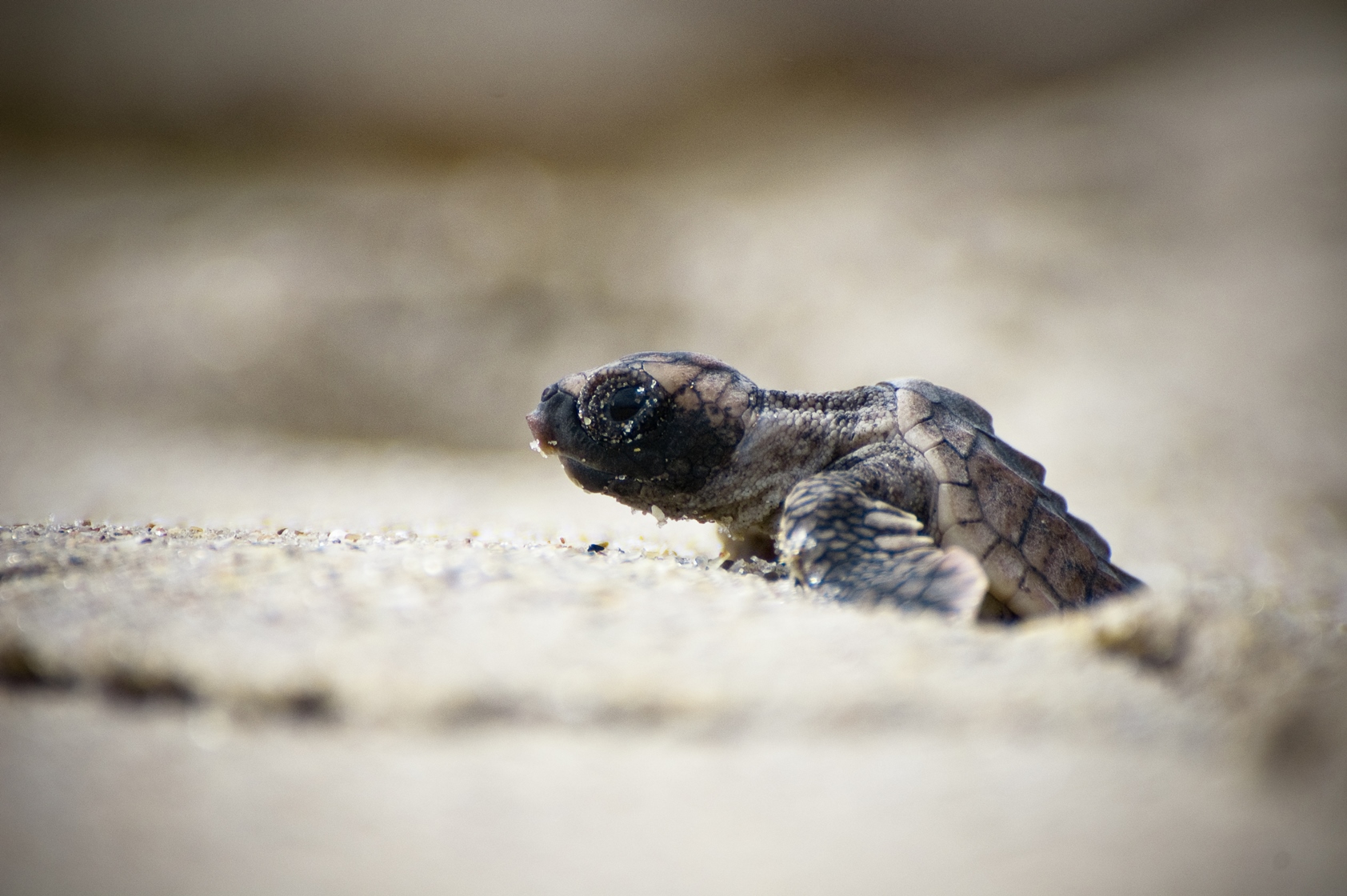 In the steamy Tortuguero National Park, a biodiverse patchwork spans 19,000 hectares of exotic rainforest, wild beaches, pre-historic looking mangroves and lagoons. Roads are replaced by freshwater creeks best navigated by Tortuguero boat tours that take you up close to the resident wildlife. This is one of the best places in the world to see green sea turtles that nest between July and October. At certain times you can witness hundreds of tiny babies scuttling across the black, moonlit sand and into the safety of the crashing waves. Outside of turtle season you can still see captivating wildlife such as howler monkeys, three-toed sloths and red-eyed tree frogs. When it comes to deciding where to stay in Tortuguero, there are several spoiling opportunities such as Tortuga Lodge, which situated in a private reserve from where you can easily explore in canoes, on daily hikes and during twilight walks.
ARENAL VOLCANO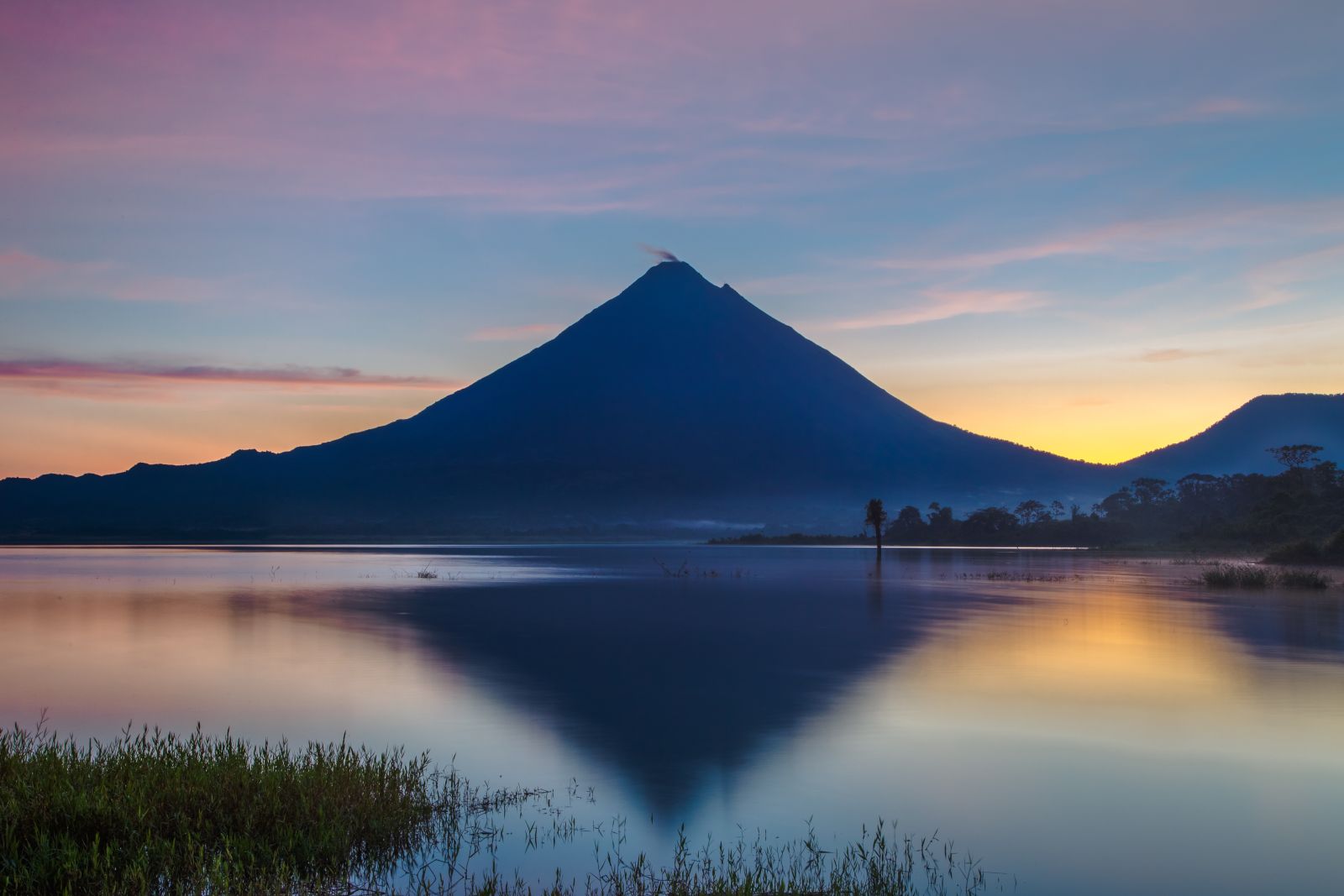 In northern Costa Rica, the Arenal volcano dominates the skyline standing at 1,633 metres high. It slopes from the tip of its perfectly shaped cone to the skirting dense forest interlaced with bulbous lava tracks left from previous eruptions. Its neighbour, Lake Arenal, is not only a stunning spot for water sports but holds great importance with a hydroelectric dam providing energy to twelve percent of the country. Arenal Volcano tours lead outdoorsy travellers into the rugged country where exploring with a guide is essential to discovering exotic species including coati, white-faced capuchin monkeys and endangered resplendent quetzal almost camouflaged into the vivid greenery. After all that adventure, soaking in the volcanic hot springs is a rite of passage, its soothing sulphurous waters surrounded by tropical rainforest. Break for lunch and souvenir shopping in the quiet, fertile La Fortuna town.
THE PACIFIC COAST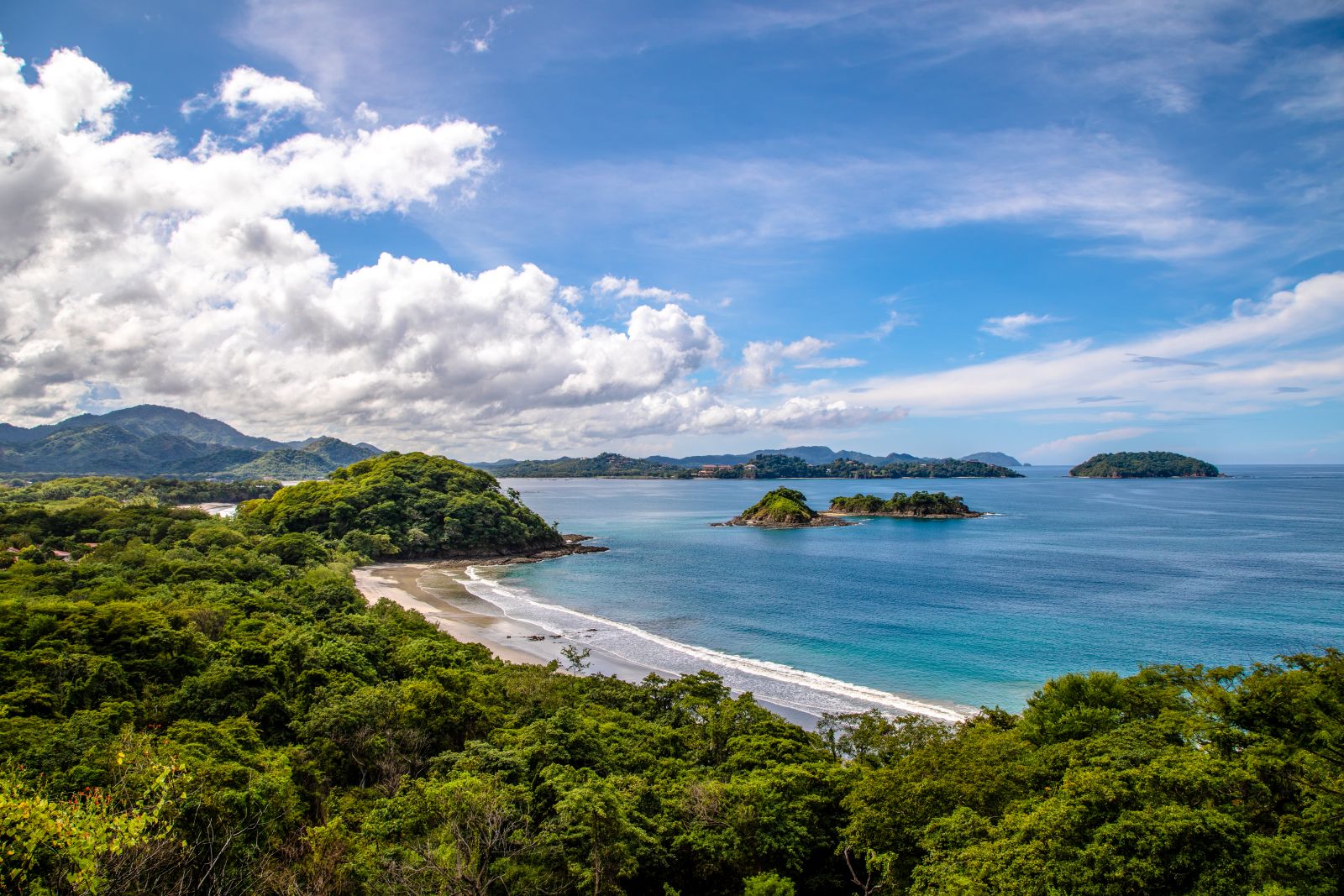 The natural haven of the Costa Rica Pacific coast has long been known as a surfer's paradise with world-renowned barrels, meditative waves and an enviable beach lifestyle that draws wave worshippers to the sun-drenched shoewa. There's a buzz surrounding the Nicoya Peninsula, home to the crème de la crème of the country's beaches with surf shacks, cool seaside restaurants and unfaultable palm-fringed bays trailing from trendy Santa Teresa to Playa Mal Pais. The choices are so plentiful there's even an option for guests and first time surfers to learn at Hotel Punta Islita's private beach. Further up the coast, Guancaste, caressed by the quiet sweeps of Playa Grande hosts a portfolio of luxury resorts offering scuba diving and sport fishing. The provinces national parks are highly recommended for their waterfall hikes, birding hotspots and a rare tropical dry forest.
MONTEVERDE AND THE CLOUD FORESTS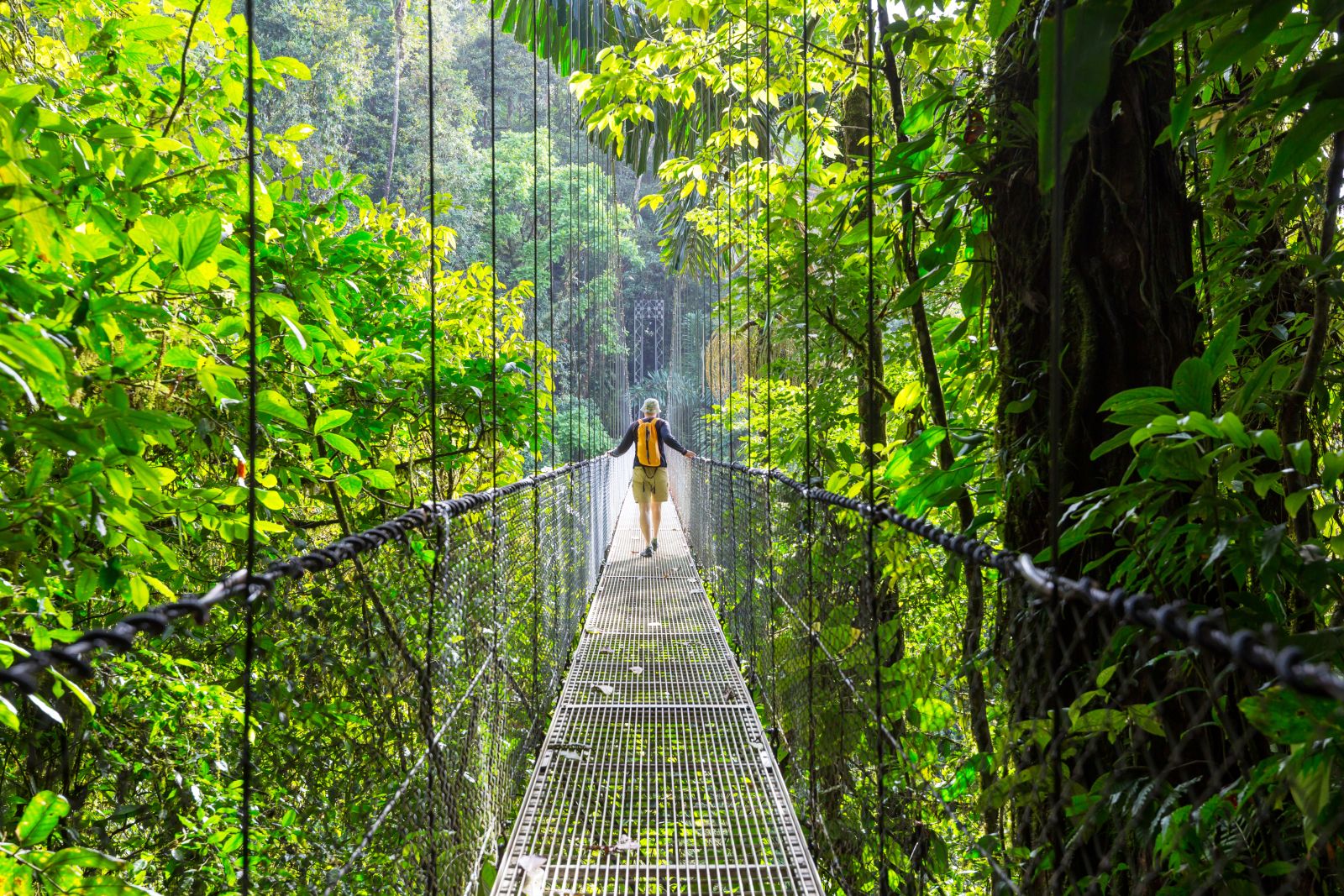 Monteverde's Cloud Forest is as equally eye pleasing as it is a geographical wonder draped in overriding greenery, hanging vine and curtains of hazy mist. Its dense forest, preserved since 1972, is one of the most pristine you'll ever explore. Untarnished flora and fauna flourishes in the many microclimates offering up unique ways in which to explore; on foot with an expert naturalist, on canopy walkways that weave through the low-hanging cloud or soaring down ziplines through the scores of trees for heart-thumping adventure. From above, the calls of exotic bird species reverberate from resplendent quetzals to clattering colourful toucans. Below, the search for exciting creatures such as vibrant amphibians, howler monkeys and even the rare jaguar keeps you endlessly entertained with hardly any human interruption. The nearest patch of human civilisation is the unassuming village of Santa Elena that borders the reserve and houses restaurants, small bakeries and a museum.
OSA PENINSULA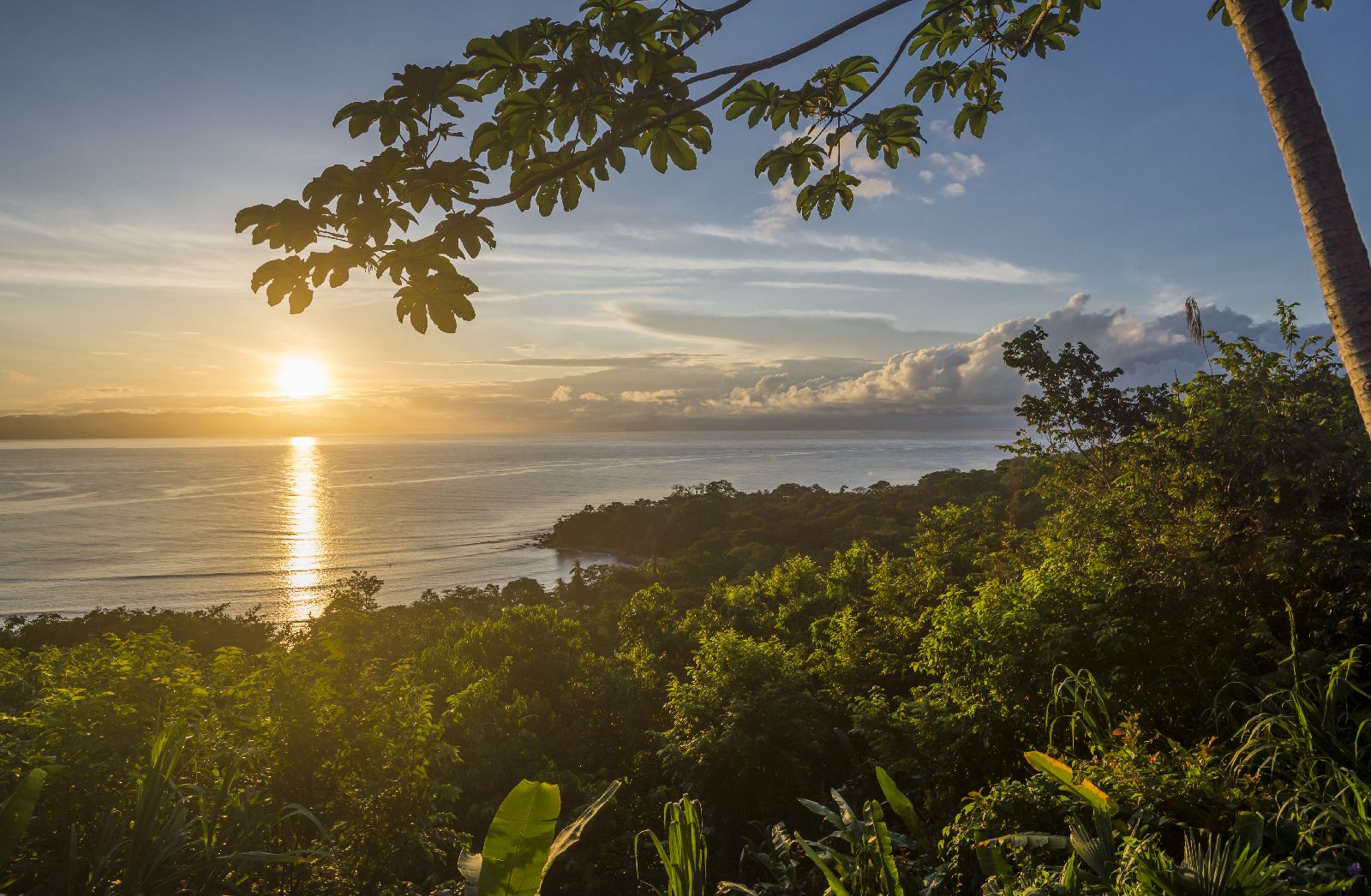 One of Costa Rica's remotest destinations, the Osa Peninsula's verdant, primary rainforest runs riot thanks to scarce human imprint. Even the most luxurious hotels are eco-credited and embedded into the tropical lowlands. Originally an island in the Pacific Ocean, Osa merged with the mainland millions of years ago following a fault system extending up to California. Today its conserved parks harbour remarkably diverse flora and fauna including 300 bird species. Corcovado is one such wonder where you can wake to the sound of macaws before your morning coffee while jaunts into its 424 square kilometres of wilderness provides opportunities to see tapirs, anteaters and ocelots in the wild. Their human neighbours live in sync with their natural surroundings, the coastal village of Cabo Matapalo championing sustainability with minimal carbon footprint and abundant solar power. Stay at wonderfully wild Lapa Rios, which is set in 1,000 acres of tropical lowland.