A Central American Spanish-speaking republic, Costa Rica is abundant with nature, wildlife and beaches in what is considered to be a country home to one of the happiest populations with its high quality of life. So much so, Costa Rica in the only nation world-wide to not have nor require its own army! See below for travel tips by our Costa Rica specialists.


BEST TIME OF YEAR TO VISIT COSTA RICA
The dry season is between December and April with December to February being the most popular time to visit. During the rainy season, which is May to November (with September and October being the wettest), the days are warm and sunny, and there are often short bursts of rain in the afternoon.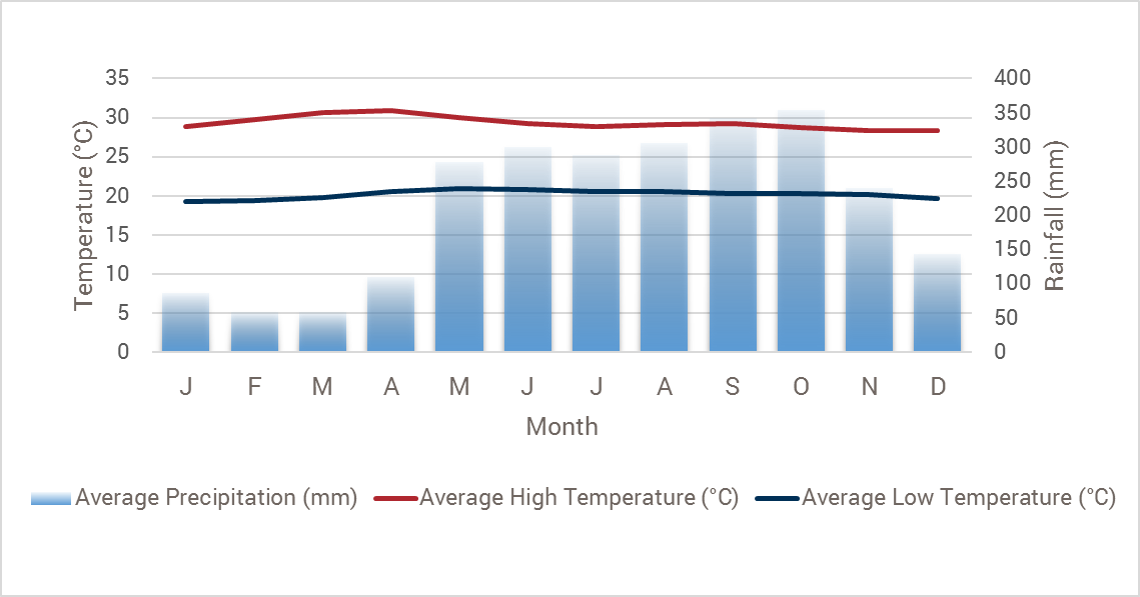 MAP OF COSTA RICA
WHAT TO PACK FOR COSTA RICA
Take lightweight natural fabrics and rainwear for subtropical areas. In the uplands - sweaters, a light jacket or a shawl may be needed for the cooler evenings and jumpers will definitely be required if you are staying in the mountains as the temperature drops sharply at sundown. Quick-drying travel trousers are vital in the humid costa where jeans can take a week to dry in the rainy season. The ones with zip-off legs are good for converting shorts to long trousers at sunset. A lightweight, long-sleeved shirt or blouse with buttoned cuffs will protect your arms from insect bites.
MEDICATIONS & VACCINATIONS FOR COSTA RICA
We advise you check with your doctor or local travel clinic several weeks ahead of your trip. There is some risk of Hepatitis B, Typhoid and Malaria in Costa Rica and you may opt to be vaccinated against these or prescribed the appropriate medication. While there is no current risk of yellow fever in Costa Rica, if you are arriving from certain South American countries or sub-Saharan Africa, you may need a yellow fever vaccination certificate in order to enter the country, and the embassy can assist in providing this list. Further reference points are
The Center for Disease Control
as well as
Fit for Travel
which is a good source of travel health information.
TIPPING IN COSTA RICA
Tipping is customary but entirely discretionary and dependent on how good you judge the service to be, but many people ask for guidance on what to tip, so we suggest around 10% in restaurants (check whether this has already been applied), $US10 per day for guides, $US5 per day for drivers and $US1 for taxis and porters.
GET CONNECTED
ELECTRICAL SUPPLY
Costa Rica uses 110 volt, 60 cycle electricity, same as the US. Plugs are typically the 2 pronged flat type.


MOBILE / INTERNET CONNECTIVITY
Generally speaking, mobile phone coverage throughout Costa Rica is fair except in the more mountainous regions. Roaming agreements exist with some countries, but travellers should check with their service providers. Most hotels, and in recent years a number of cafés and shopping centres, have Wi-Fi internet access.
RECOMMENDED READING
Costa Rica by James Kaiser
The History of Costa Rica by Ivan Molina and Steven Palmer
Field Guide to the Wildlife of Costa Rica by Caroll L Henderson
Costa Rica: A Traveller's Literary Companion by Barbara Ras and Oscar Arias
The Ticos: Culture and Social Change by Richard, Karen, and Mavis Biesanz
Costa Rica's Stories: Tales from the Hot Tropics by Harvey Haber