Dive into the deep-rooted culture and spiritual heritage of this stunning country browsing Guatemala's largest textile market, coffee picking with the local farmers and exploring Lake Atitlan's indigenous lakeside communities.
EXPLORE A MAYAN MARKET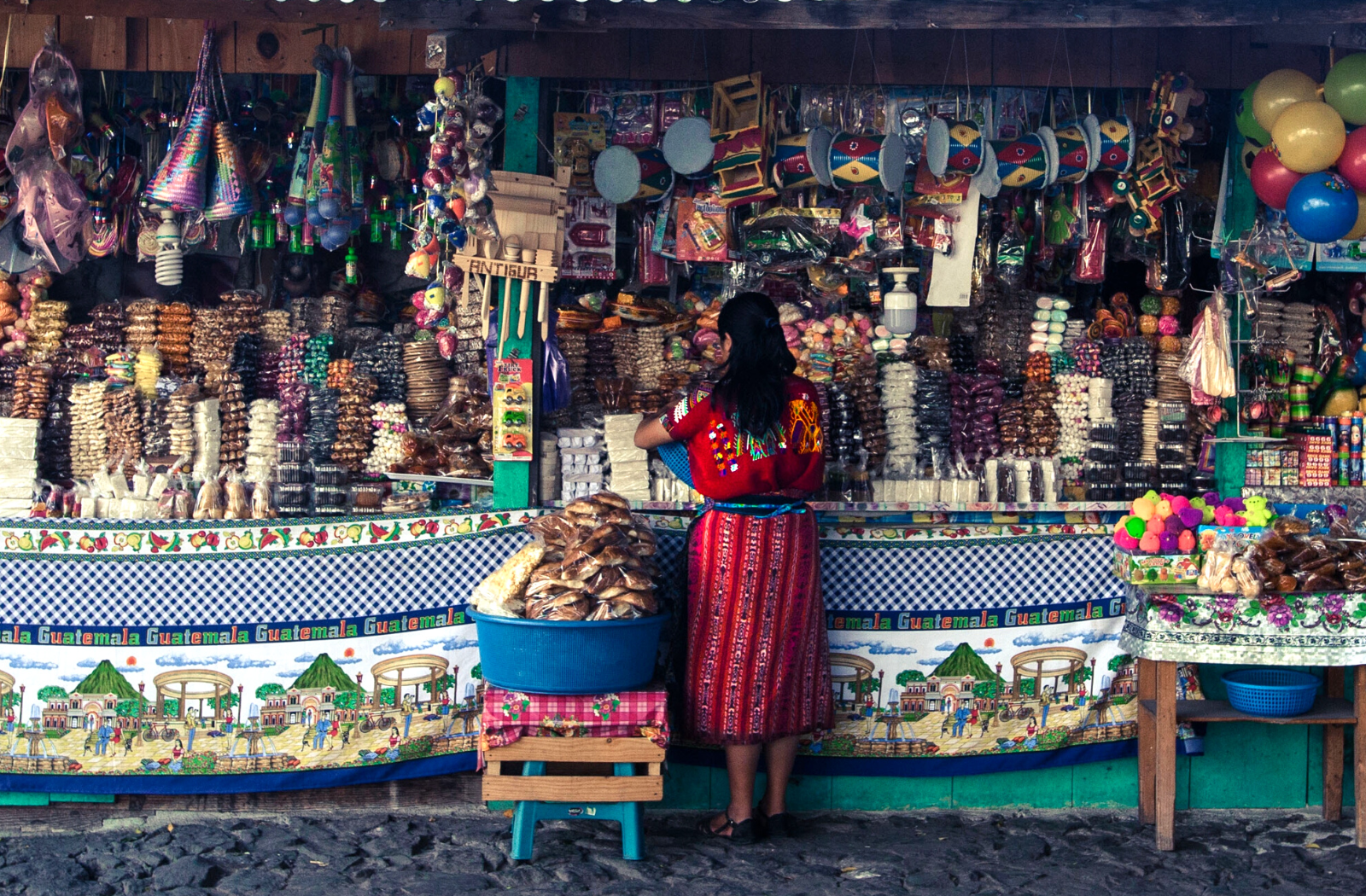 Chichicastenango or 'chichi,' as it's affectionately known by the locals is a highland town famed for Guatemala's busiest indigenous open-air market. Every Thursday and Sunday, vendors from all over flock towards the central plaza to set up stalls flooding the church steps with armfuls of flowers laid out on the cobblestone. Stands are piled high in a flurry of colour from piles of fruit, medicinal plants and burning incense to hanging woven fabrics, hand-carved craftwork and traditional pottery. Navigate the labyrinth of stalls with a guide who knows all the best places for a souvenir while soaking up the buzzing atmosphere.
WATCH THE SUNSET OVER LAKE ATITLAN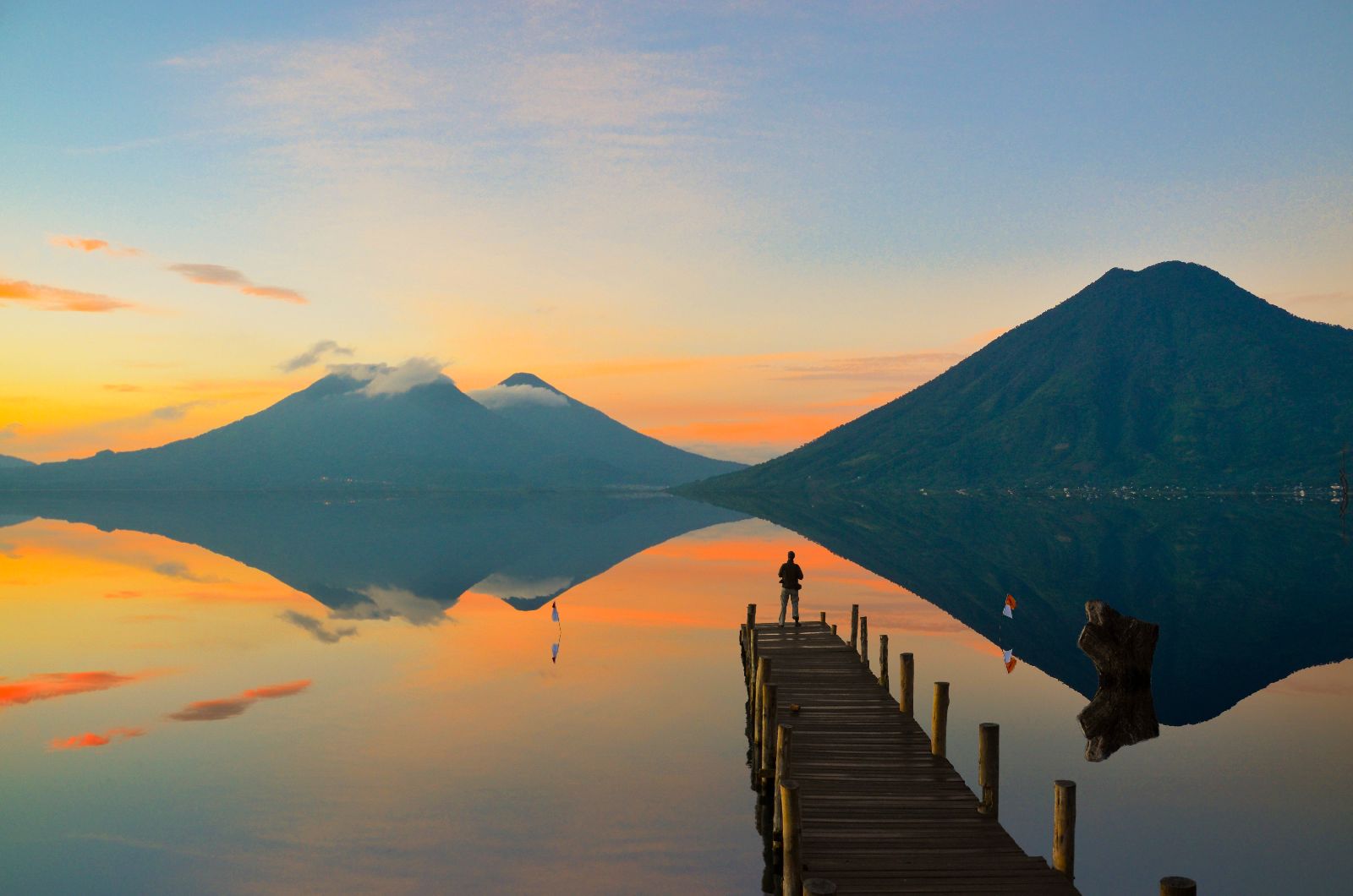 In Guatemala's highlands, ringed by volcanoes, Lake Atitlan's glassy waters seem to dance in the sunlight. Take a paddleboard out or kayak onto the inviting blue alongside the local fishermen and visit one of the lakeside villages dotted along the shores. Meet friendly indigenous communities whose traditions revolve around maintaining harmony with the land. Activities include visiting art galleries, sampling cooking classes and learning about their religious customs. Or simply paddle along the northern shores to find a picturesque spot at the water's edge and watch the evening's purplish light transform the scenery until the sun slips away behind the volcanic silhouettes.
VISIT A SUSTAINABLE COFFEE FARM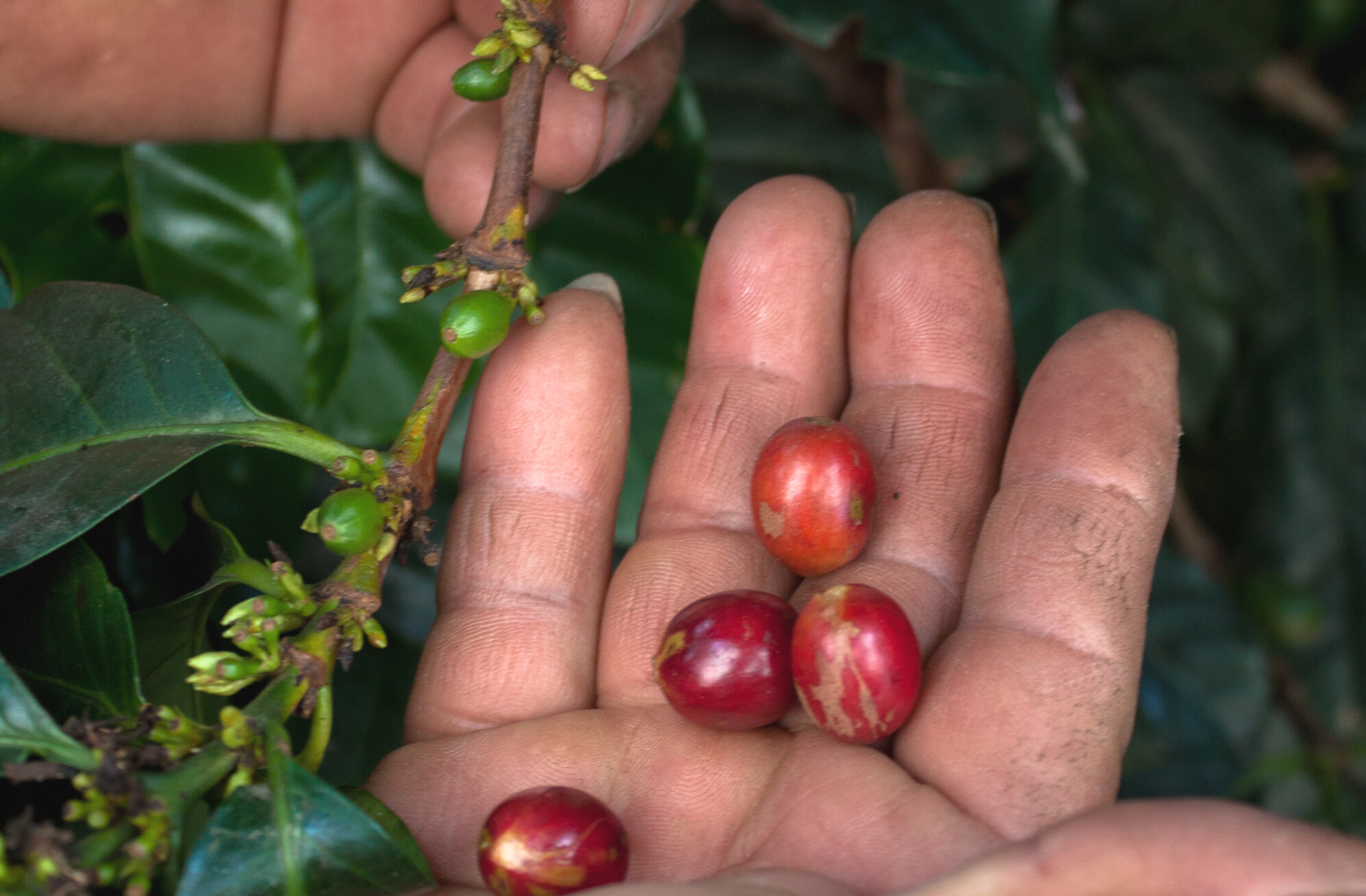 Visit the town of San Miguel Escobar just outside of Antigua city to see the inner workings of a family-run coffee plantation. This small sized farm is one of the many of its kind championing traditional, sustainable methods in Guatemalan agriculture. Not only will you tour the plantation with a private guide but you can work alongside the coffee planters joining in their rigours. Depending on the season this could be anything from picking coffee beans and roasting the coffee over an open fire to grinding the beans by hand. Of course, a coffee tasting is in order before rounding off with a locally cooked lunch.
VISIT INDIGENOUS WEAVING COMMUNITIES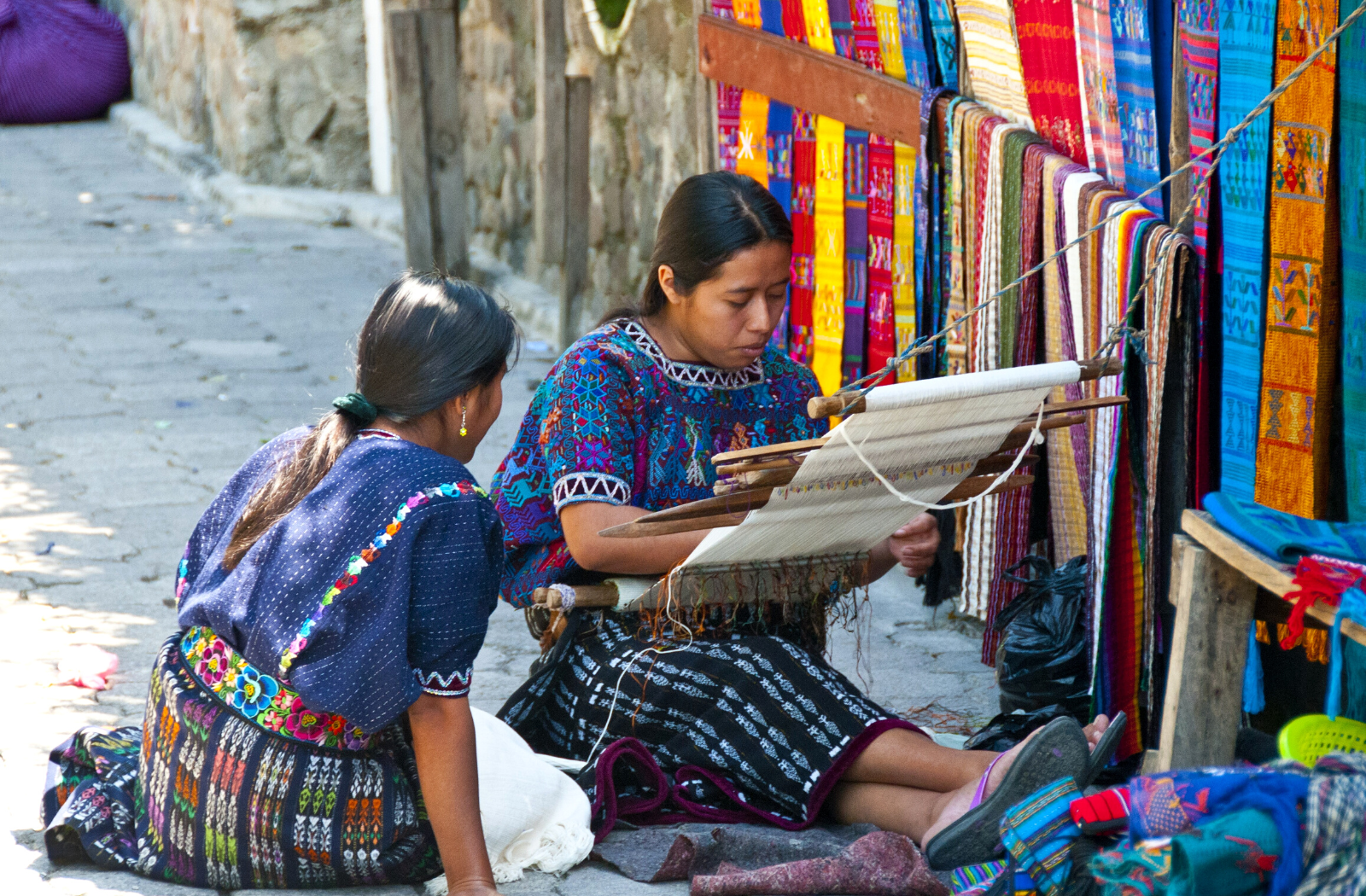 Tour Antigua's surrounding traditional villages known for their textile production – the heart and soul of Guatemala. With the flexibility of a private car, take the scenic route first to Santa María de Jesús situated under the slopes of Volcán de Agua. Here the indigenous residents wear colourful clothing, each design influenced by history, folklore and religion with the goal of increasing the connection of the wearer to their roots and those of their ancestors. Then visit San Pedro and Ciudad Vieja, the former colonial capital before a flood destroyed it in 1541, while learning how the style of dress differs from region to region. Last stop is San Antonio where you can see first-hand how the vibrant fabrics are manufactured.