Rainforests and ancient Mayan sites are some of the reasons to visit
Guatemala
, a Spanish-speaking central American country just south of Mexico. Our destination experts can help give travel advice on Guatemala as well as arrange an itinerary designed around your interests.
WEATHER IN GUATEMALA
Guatemala can be divided into three climate zones, tropical, temperate and cool. Instead of winter and summer there is the dry season between November and April and the rainy season from May to October. The most popular time to visit Guatemala is during the dry season if you are planning to enjoy outdoor activities as the weather is pleasant with clear skies, but nevertheless cooler than the rest of the year with an average temperature of about 18 degrees. If you are planning to explore the more remote areas, the rainy season can be very pleasant, with less crowds, cooler temperatures and also sunshine for part of the day. The hottest months are those of transition between seasons, normally from April to May, before the winter rains arrive but in the highlands the climate is more temperate.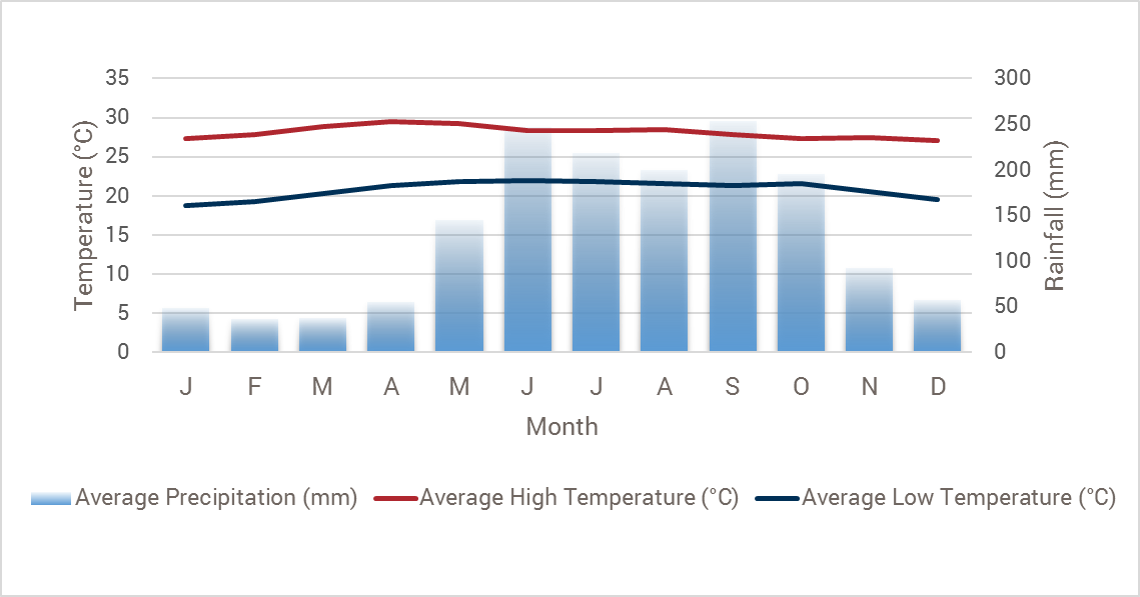 MAP OF GUATEMALA
WHAT TO PACK FOR GUATEMALA
When travelling in Guatemala, wear lightweight natural fabrics such as linen, silk or cotton for most of the year. The temperature can get very hot during the summer. In the larger cities people dress rather smartly - and modestly - when they go out at night; women usually cover their arms and men generally wear long trousers. In the uplands, sweaters, a light jacket or a shawl may be needed for the cooler evenings, and pullovers will definitely be required if you are staying in the mountains. There are lots of cobbled streets in towns like Antigua and so flat shoes are highly recommended. Take a water bottle.
MEDICATIONS & VACCINATIONS FOR GUATEMALA
We recommend visiting your health practitioner or travel clinic ahead of your trip. There is a risk of Hepatitis A and Typhoid contamination through food or water in Guatemala so you may be advised to have vaccinations for these diseases. For further information you may like to look at
Fit for Travel
or
The Center for Disease Control and Prevention
, both of which are good sources of travel health information.
TIPPING IN GUATEMALA
Tipping is entirely discretionary and dependent on the quality of service, but many people ask for guidance on what to tip, so we suggest around 10% in restaurants, provided this has not been added to the bill already, $US10 per day for guides, $US5 per day for drivers and $US1 for taxis and porters.
GET CONNECTED
ELECTRICAL SUPPLY
Electrical current is 110/120 volts, 60Hz. Plugs are typically the two-pin flat
type plug or the plug with two flat parallel pins and a grounding pin.





MOBILE / INTERNET CONNECTIVITY
Generally speaking, mobile phone coverage throughout Guatemala is very good. Roaming agreements exist with most international mobile phone companies, but travellers should check with their service providers. Most hotels, and in recent years a number of cafés and shopping centres have Wi-Fi internet access, as high-speed Internet connection is the norm in Guatemala today. Always check what charges will be made before using. In some cases Wi-Fi will be complimentary whilst in others it will be chargeable.