Beyond the irresistible colonial cities of Granada and Leon, Nicaragua's raw and untrammelled beauty lures visitors to territories that still feel undiscovered: the largest freshwater lake in Centra America, an emerging surf scene surrounding a salty sea town and Ometepe, a protected island where you can watch unbelievable sunsets among a wild, volcanic setting.
GRANADA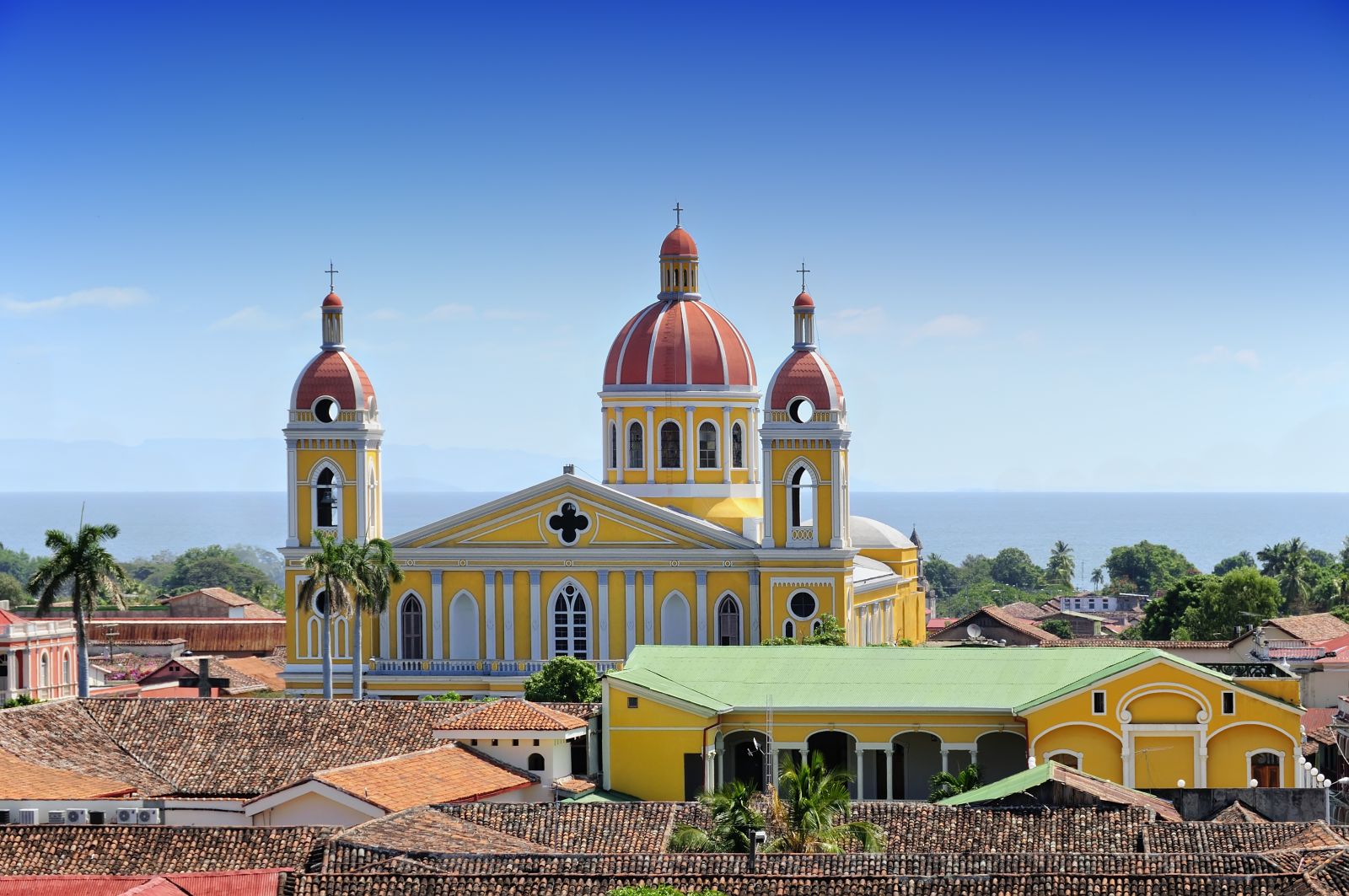 You can see why many believe Granada is Latin America's most handsome city with brightly-painted colonnaded buildings, crumbling mansions and charming courtyards on the banks of Lake Nicaragua. In 1524, conquistador, Francisco Hernandez de Cordoba, overthrew the indigenous inhabitants to establish what is believed to be the first European city in mainland America. Rich colonial heritage is evident in its many historic buildings such as the Convento y Museo San Francisco burnt to cinders by pirates and further damaged by notorious American filibuster, William Walker, before its restoration. Today it holds some fascinating pre-Colombian artifacts and basalt statues dated around 800AD. Beyond the colonial structures, a 10km hike up the Mombacho volcano guarantees spectacular views of the skirting forest and Lake Nicaragua. The ecosystem houses an array of creatures from howler monkeys to endemic salamanders as well as freshwater creatures such as the Nicaragua shark. Off-grid you can meet remote communities driving oxen, pottery making and cooking tortillas from scratch.
LEON
Lesser visited than its neighbour, Granada, León city remains blissfully authentic. Birthing several literary and revolutionary figures, you can still see evidence of the country's turbulent past; stained revolutionary murals from the Sandinista movement and a gallery dedicated to fallen comrades. The city features more colonial churches and cathedrals per capita than anywhere else in the country, its main cathedral being the largest in Central America. Soak up culture in the Centro de Arte Fundación Ortíz Gurdián boasting stunning works by European Masters and Latin American artists. Nearby the Volcán San Cristóbal towers over the city at 1,745 metres high which you can climb for ultimate views. The slow-paced beach villages and unkempt mangroves of the Las Penitas coastline are only a 30-minute drive away for swaying palms and constant surfable waves.
OMETEPE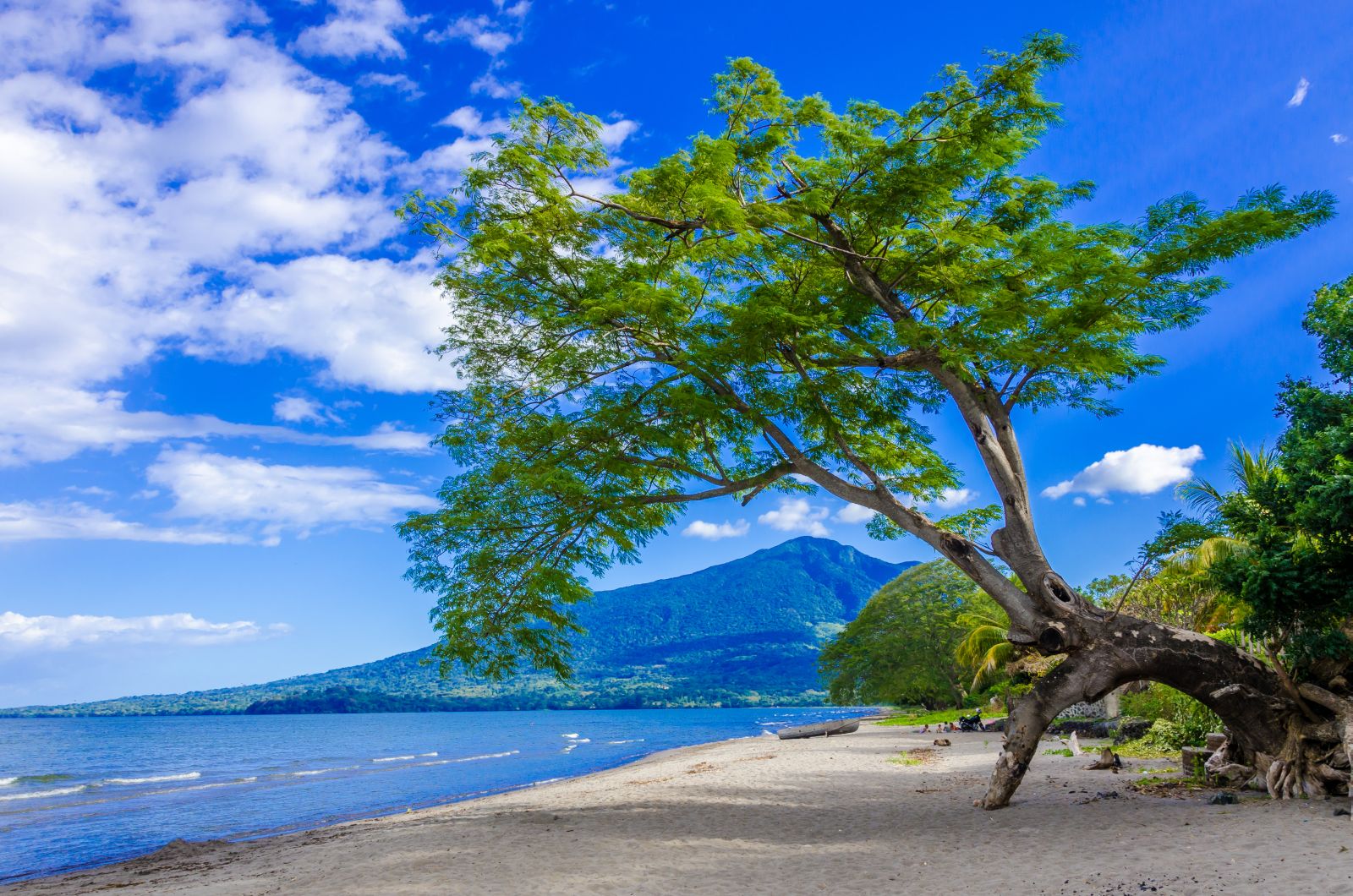 Ometepe, a tropical volcanic island engulfed by Lake Nicaragua, offers access to the largest freshwater lake in the world. Here lies an adventurer's paradise where you can swim in the pool of the San Ramon waterfall, spy wild white-faced capuchin monkeys in the jungle and kayak around the Rio Istián swamp land home to spectacular birds including buff egrets and tiny yellow-beaked jacanas. Hike up Volcano Maderas and the steeper, more challenging Concepción volcano that both rise out of the lake. Then rejuvenate in the volcanic, clear-water pools of the Ojo de Agua, coconut water in hand. There's a small but interesting museum with ancient artifacts or if you're looking to maintain those high energy levels, brace the choppy surf at the breezy Santo Domingo Beach. It's almost imperative to end the day on a black sand bar admiring the unbelievable sunsets.
SAN JUAN DEL SUR
Not long ago, few people knew about this under-the-radar surfer's paradise but more recently, San Juan del Sur's rhythmic, rideable waves and unblemished beaches have garnered plenty of noise. Surfers make the pilgrimage to Maderas, a remote beach, the colour of golden syrup with powerful, voluptuous barrels. A walk away, Marsella's sheltered cove sits quietly save for the noise of seabirds calling from the looming cliffs. The choices are whether to surf, take a catamaran out to swim and snorkel or while away the hours with lunch in the salty sea breeze. Or head to La Flor beach where during September to October you can see around 3,000 olive ridley turtles arrive in their flotillas to lay their eggs. For greater scope, walk up to the Christ of Mercy statue enjoying commanding views over the beach town while a walk through the forest reveals an ancient petroglyph embedded into the rock.