Our destination specialists are exceptionally well travelled and can provide Peru travel advice tailored to your own travel requirements, from best time to go to what to pack and what books to read.


BEST TIME TO VISIT PERU: WEATHER IN PERU
Peru
has three main climatic zones: the tropical Amazon jungle to the east, the arid coastal desert to the west, and the Andean mountains and highlands in the middle of the country. In the Andes, which have altitudes over 3500m, average daily temperatures fall below 10°C and overnight temperatures can dip well below freezing. Travellers flying straight into Cuzco (3326m) should allow time to acclimatise.
Peru's climate has two main seasons, wet and dry, though the weather varies greatly depending on the geographical region. Temperature is mostly influenced by elevation: the higher you climb, the cooler it becomes. June to August is the dry season in the mountains and altiplano (Andean plateau); the wettest months are from December to March. It rains all the time in the hot and humid rainforest, though only for a few hours at a time. The driest months are from June to September and are the peak months to travel to Peru, although the season stretches from April to November.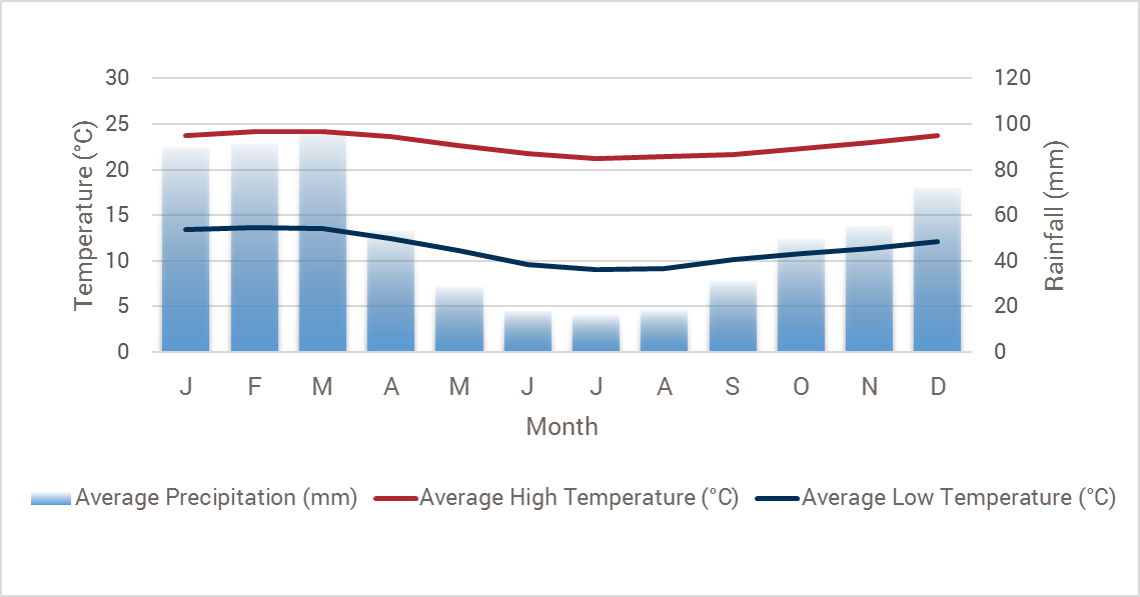 MAP OF PERU
WHAT TO PACK FOR PERU
Summer can be warm and so pack lightweight clothing, such as cotton and linen, especially when staying in the jungle regions where it can be hot and humid. During the winter, pack layers as the weather can be changeable. In the Andes, it can get very cold in the evenings and so a fleece and lined lightweight wind / waterproof hiking jacket (Berghaus or Karrimor type anorak) or a pashmina will be needed. Don't underestimate the low temperatures in the mountains; consider thick socks, gloves and a woolly hat as essential items. Temperatures frequently drop below freezing at any time of year.
For trekking the following items are recommended:
Well broken in hiking boots with good ankle support (trainers are not suitable) and comfortable socks. Hybrid trainer/hiking type footwear is a good option found in most outdoor clothing retailers.
Walking poles.
Waterproof backpack for items such as water bottle, map sunscreen, insect repellent and snacks.
Warm hat and a hat to provide shade from sun.
Full rain gear or waterproof poncho.


MEDICATIONS & VACCINATIONS FOR PERU
While there are no epidemic health perils in Peru, we do always recommend you see your practictioner before travelling for recommendations on vaccination and prophylatic medication, as Hepatitis A, Typhoid and Malaria are always a risk to travellers in Peru, as is the case with most South American countries. Please also seek advice from the helpful websites
Fit For Travel
and the
The Center for Disease Control and Prevention.

PERUVIAN CULTURE
With a harmonious mix of Hispanic and native traditions of Incan descent, Peru offers a rich tapestry of well-preserved culture as evidenced by its art, music and architecture as well as its beautifully maintained heritage sites with dramatic backdrops.
TIPPING IN PERU
Tipping is entirely discretionary and dependent on how good you judge the service you receive to be, but many people ask for guidance on what to tip, so we suggest around 10% in restaurants, provided this has not been added to the bill already, $US10 per day for guides, $US5 per day for drivers and $US1 for taxis and porters.
GET CONNECTED
ELECTRICAL SUPPLY
Electrical sockets in Peru usually supply electricity at 110/220 volts.



MOBILE / INTERNET CONNECTIVITY
Generally speaking, mobile phone coverage in most parts of Peru is good. Most hotels, and in recent years a number of cafés and shopping centres, have WiFi internet access. Always check what charges will be made before using. Some places offer WiFi on a complimentary basis, whilst in other places it is charged for.
RECOMMENDED READING
Turn Right at Machu Picchu by Mark Adams
The White Rock or Cochineal Red by Hugh Thomson
The Inca Trail by Richard Danbury
Conquest of the Incas by John Hemming
Lost City of the Incas by Hiram Bingham
Into the Forests of the Night by John Simpson