Whether you want to see bears, mountains, cities or stunning coastline, our destination specialists have explored over the best of
Canada
. See below for a few travel tips and contact our team for further advice and a tailor-made itinerary.
WEATHER IN CANADA
Canada has varied weather conditions due to its vast size. For skiing or enjoying winter sports, the best time to visit Canada is between December and April, though some resorts open as early as November and extend their seasons as late as June. To enjoy the great outdoors without the snow, travel between May and September. However, if there's been heavy snowfall during the winter, some high-altitude hiking trails may be closed well into July.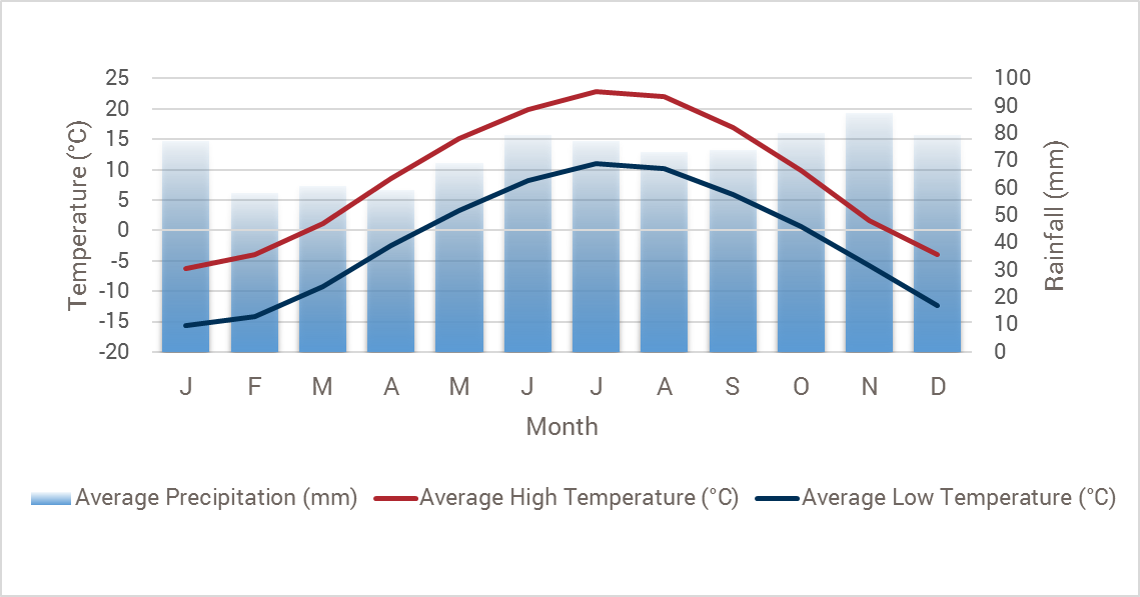 MAP OF CANADA
WHAT TO PACK FOR CANADA
As Canada is a huge country with varying climates and different seasons, packing clothing that allows you to layer for warmer and cooler conditions is recommended, especially if you plan to travel to different regions of the country. Outdoor-adventurers will need clothing and shoes that are appropriate for the terrain and the activities planned; visitors to Canadian cities will need a range of casual outfits and perhaps a few smarter outfits for dining or evenings at the theatre.
When packing for Canada your suitcase should therefore include: comfortable, casual clothing; versatile shirt styles that can be layered if the weather requires such as T-shirts, flannel shirts, lightweight long-sleeve shirts or turtlenecks; a daypack for walking/hiking excursions is a necessity, as is a light jacket and/or windbreaker/rain coat. The mornings and evenings can cool down substantially. Heavy warm layers for winter are an absolute must as temperatures can drop to well below sub zero temperatures.
MEDICATIONS & VACCINATIONS FOR CANADA
For mainstream destinations in Canada there are no particular health risks and you are advised to simply bring with you your usual medications for ease of supply. However, as with all travel, we suggest you consult your doctor or local travel clinic ahead of your trip to ensure you take any necessary precautions, especially if you will be travelling to more remote regions of Canada. Further information can be found at
The Center for Disease Control & Prevention
, as well as the
NHS's Fit For Travel.
TIPPING IN CANADA
In Canada, gratuities are never expected but always appreciated. As a guideline, we recommend: CA$2-7 for bellhops, doormen and parking valets, hotel housekeeping/maid service, CA$7-10 for concierge, 15-20% of the bill in restaurants (unless service is included), 10-15% of the fare for taxis, CA$15-20 per person, per day for private guides.
Ranches and boat charters in Canada are slightly different - please ask your destination specialist for advice as this will usually be a percentage (usually 15%) of the total cost of the boat/property.
GET CONNECTED
ELECTRICAL SUPPLY
Canada uses the standard American-style flat two-pin and three-pin (grounded) plugs, which are 110-120 volts AC, 60Hz.


MOBILE / INTERNET CONNECTIVITY
Cell phone service in Canada is generally very good, especially in urban and suburban areas, as well as along most stretches of popular highways. Service may be more limited in rural, remote or mountainous areas and may not be available in some or all portions of Canada's national parks and similar natural attractions. Wifi is available in most hotels and restaurants, though always check if any charges will be incurred before using.
RECOMMENDED READING
The Shipping News by E. Annie Proulx
Shadows on a Rock by Willa Cather
The Great Lakes by Pierre Berton
Spell of the Yukon and Other Poems by Robert Service
Alone Against the North by Adam Shoalt
The Great Canadian Bucket List by Robin Esrock