Alaska's remote and vast terrain makes it one of the best places in the world to to trek towering mountains, kayak placid glacial waters or enjoy spectacular heli tours. Knowing when to go and what to bring is therefore essential for a memorable visit, which is why our travel specialists are on hand to help you navigate this unique corner of the earth.
WEATHER IN ALASKA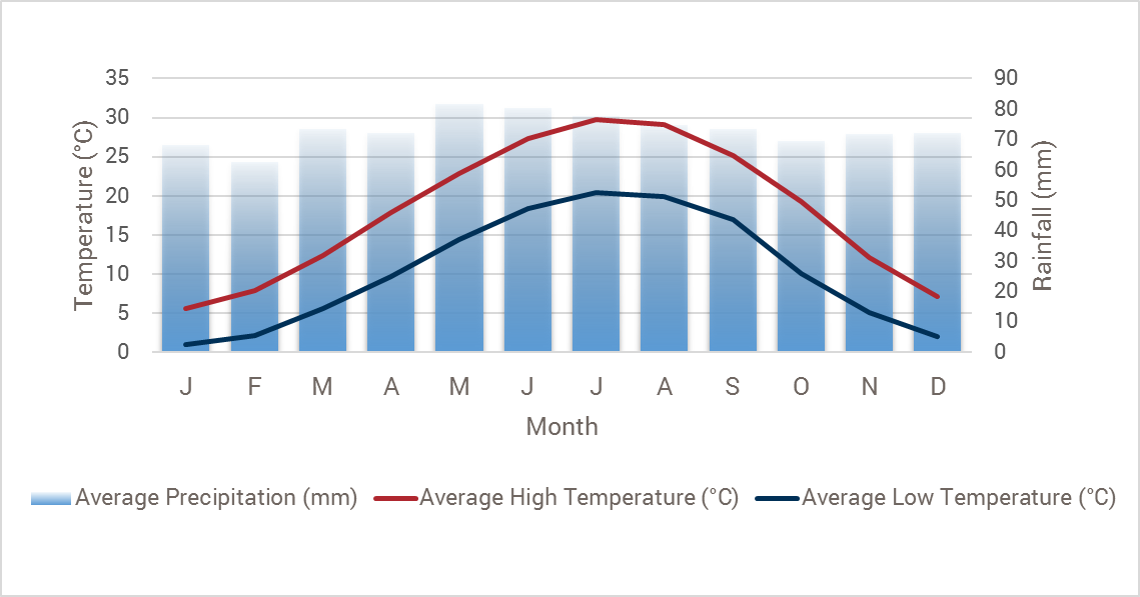 Alaskan weather and daylight varies wildly by region and season, from short-sleeves in summer to down jackets in winter; from seven rainy days in May in South-central to 17 rainy days in the Inside Passage. It is completely unpredictable, but historically the best months to visit Alaska are mid-May to mid -September. The days are long and nature is in full bloom during this time. Summer daytime temperatures range from 55° - 70° F, but you'll feel warmer due to long hours of direct sunlight. May and September are 10° cooler but drier. On average, Alaska's summers are slightly rainier than the rest of the USA, but May is dry with only a 25% chance of measurable rain on any given day. Alaska gets rainier as the summer progresses. By August, chances of rain are just over 50%.
MAP OF ALASKA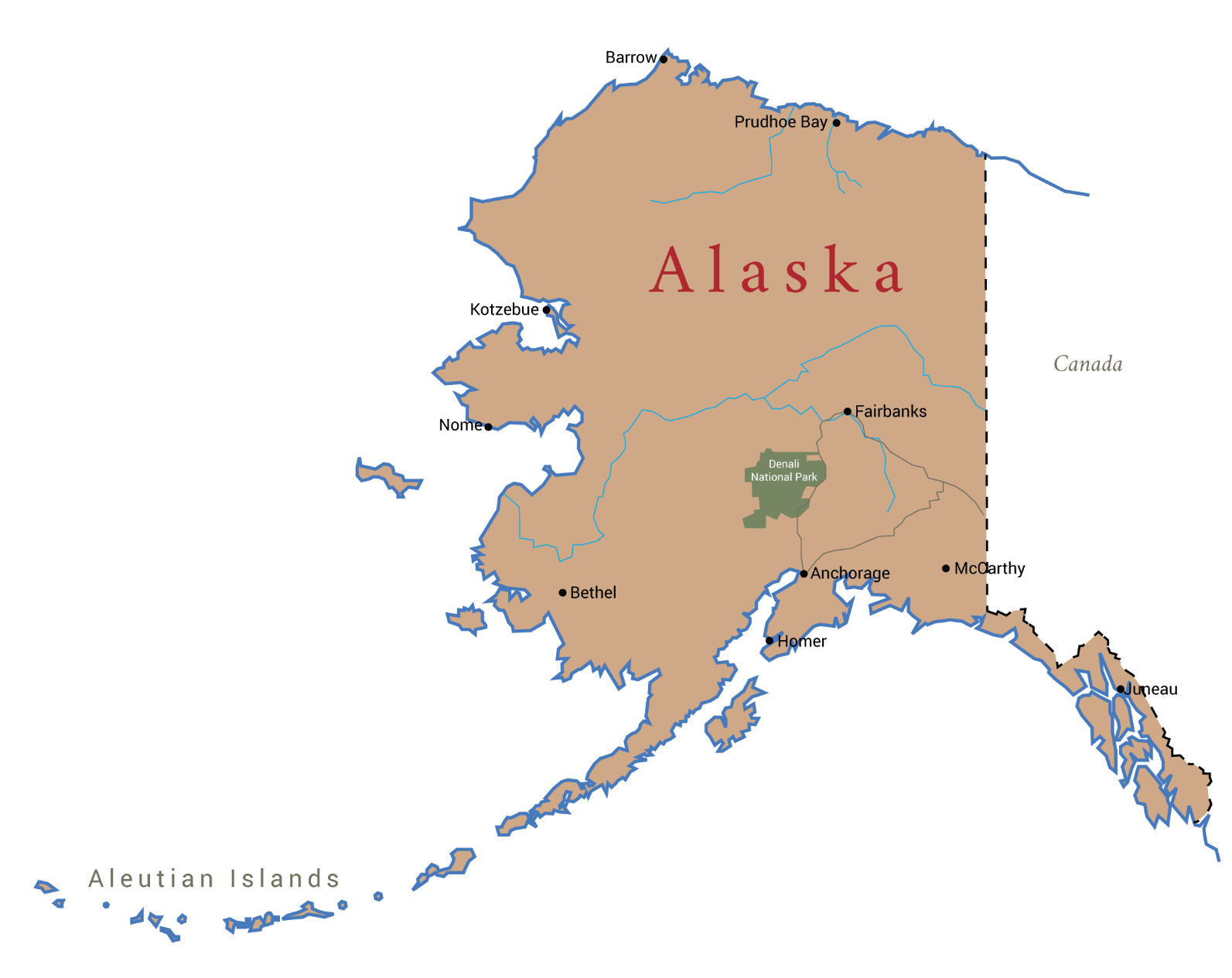 WHAT TO PACK FOR ALASKA
Nowhere you will be visiting in Alaska requires you to dress up and comfort and practicality should be your focus. Go prepared as shopping won't be on the agenda and laundry services at the lodges are limited. The lodges will provide the key activity gear that you need such as glacier gloves, wellington boots, waders, wading boots, etc, as well as day packs, water bottles and first aid supplies. However, you should pack the following:
Sturdy, well broken-in comfortable hiking shoes or boots (waterproof recommended)
Tennis or camp shoes for the lodge/camp
Comfortable casual clothing for evenings
Polypropylene base and mid layers – mid-weight
Sunglasses, sunscreen, and sun hat or baseball cap
Lightweight windproof jacket
Lightweight waterproof raingear or ski jacket (hooded)
Hiking Trousers (eg. Mammut Courmayeur SO Pants)
Pile or down fleece / synthetic layers
Mosquito repellent and head net
Warm socks, preferably wool
Swimsuit
Lightweight gloves
Camera, batteries, memory cards
Binoculars, notebook, pen
Small personal flashlight or headlamp
Casual dinner attire
Toiletries such as soap and shampoo are offered at all good lodges and hotels so there is no need to over-pack on these items. One soft-sided bag (duffel-type) per person is recommended and weight should be restricted to 15kg per bag due to limits on helicopters and small planes.
MEDICATIONS & VACCINATIONS FOR ALASKA
We always recommend that you see your doctor or a travel clinic before travelling to Alaska to make sure that you have taken all the necessary health precautions. You can also contact the Medical Advisory Service for Travellers Abroad (MASTA) to obtain a 'Health Brief' specifically tailored to your trip. Two other very good sources of travel health information are Fit For Travel and The Centre for Disease Control and Prevention. As requirements and regulations are subject to change at short notice, visitors are advised to contact their travel health advisor well in advance of their intended date of departure.
TIPPING IN ALASKA
Tipping is an important factor in America and is expected. Tipping at lodges will be in the region of 10% of your accommodation cost. In towns, waiting staff will expect 15-20% of your bill as a tip.
GET CONNECTED
The electricity supply in the USA is 120 Volts, AC 60.

MOBILE / INTERNET CONNECTIVITY
Whilst the lodges will all have WiFi, it varies from lodge to lodge in terms of speed. Don't expect to be connected all the time and be prepared for some off-grid moments. Phone signal is non-existent in some of the more remote areas and so a sat phone should be a consideration if you need to stay in touch.
RECOMMENDED READING
Wager with the Wind; The Don Sheldon Story – James Greiner
Coming into the Country – John McPhee
Ten Thousand Miles with a Dog Sled – Hudson Stuck
Minus 148°: The First Winter Ascent of Mount McKinley – Art Davidson
Make Prayers to the Raven: A Koyukon View of the Northern Forest – Richard K. Nelson
The Call of the Wild – Jack London