Make sure your walking boots are packed to explore rainforest canopies, volcanoes and jungle trails just waiting to be explored in Rwanda. Try your hand at picking tea and get involved in some of the country's most successful community projects. Rwanda offers some of the most diverse wildlife opportunities in Africa.
TRACK GORILLAS IN THE VIRUNGA MOUNTAINS
For many, the biggest draw to Rwanda is the rare chance to get up-close to gorillas in their natural habitat of the Virunga Mountains. A permit allows you to spend an incredible hour in the company of a troop but take note, the trek to reach them can often be challenging: it takes anywhere between two hours and a full day, often with steep climbs through wet and muddy conditions. It's more than worth it though. Sometimes babies roll around in front of you or play hide-and-seek, peeking out of the bushes; another time, you might watch an intimate grooming ritual. The best time to go is December and February, and June to mid-September.
WATCH PRIMATES IN NYUNGWE FOREST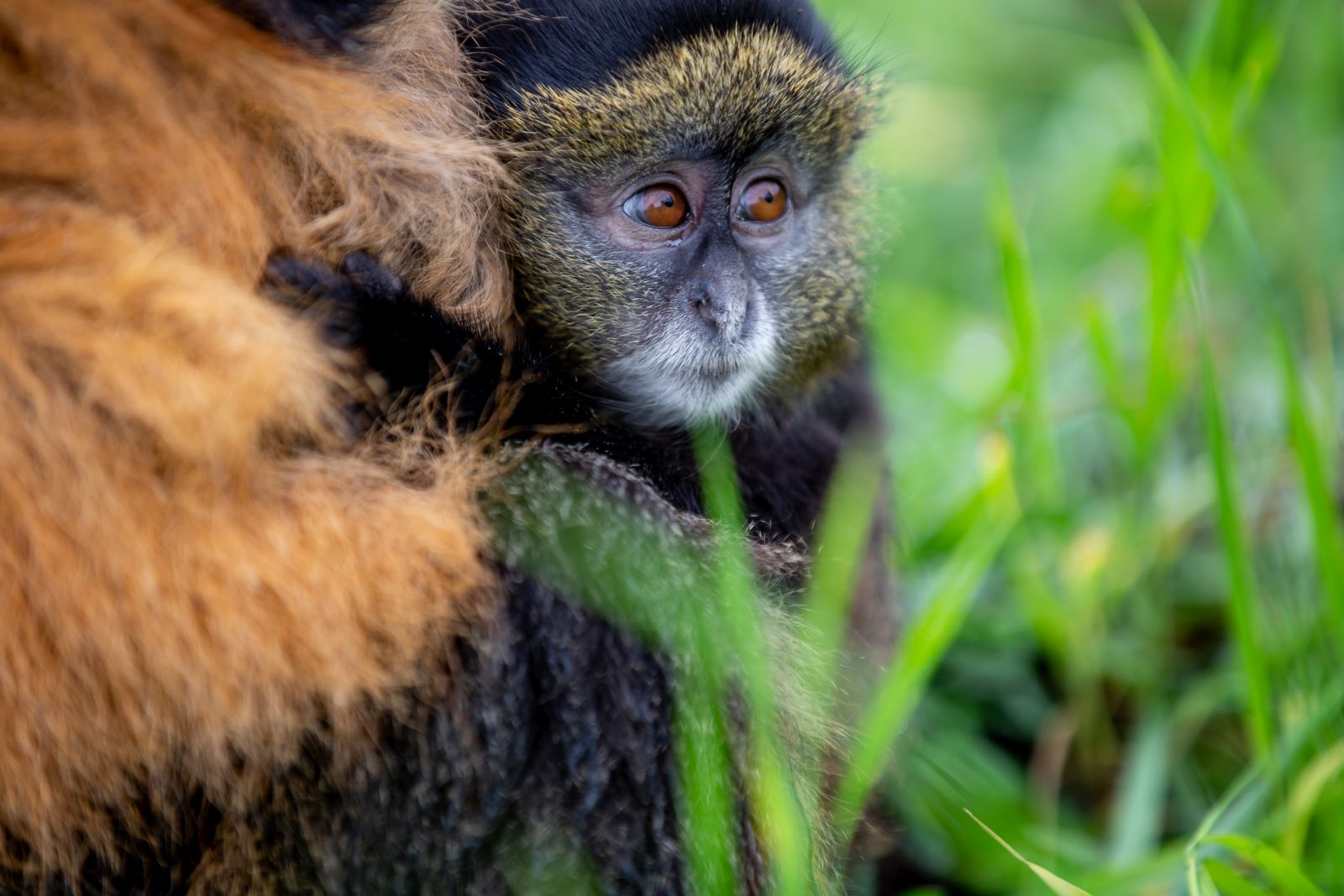 Mountain gorillas aside, one of the best places in Rwanda to track primates is in the Nyungwe Forest National Park. Red Savannah can arrange an expert primate specialist as a guide who will take you through the rainforest trails and help identify the many different types of monkeys along the way, including the colobus monkey, silver monkey, red-tailed monkey, golden monkey and grey-cheeked mangabey monkey. Chimpanzees are prevalent here too, so keep your eyes peeled.
ENJOY BIRD WALKS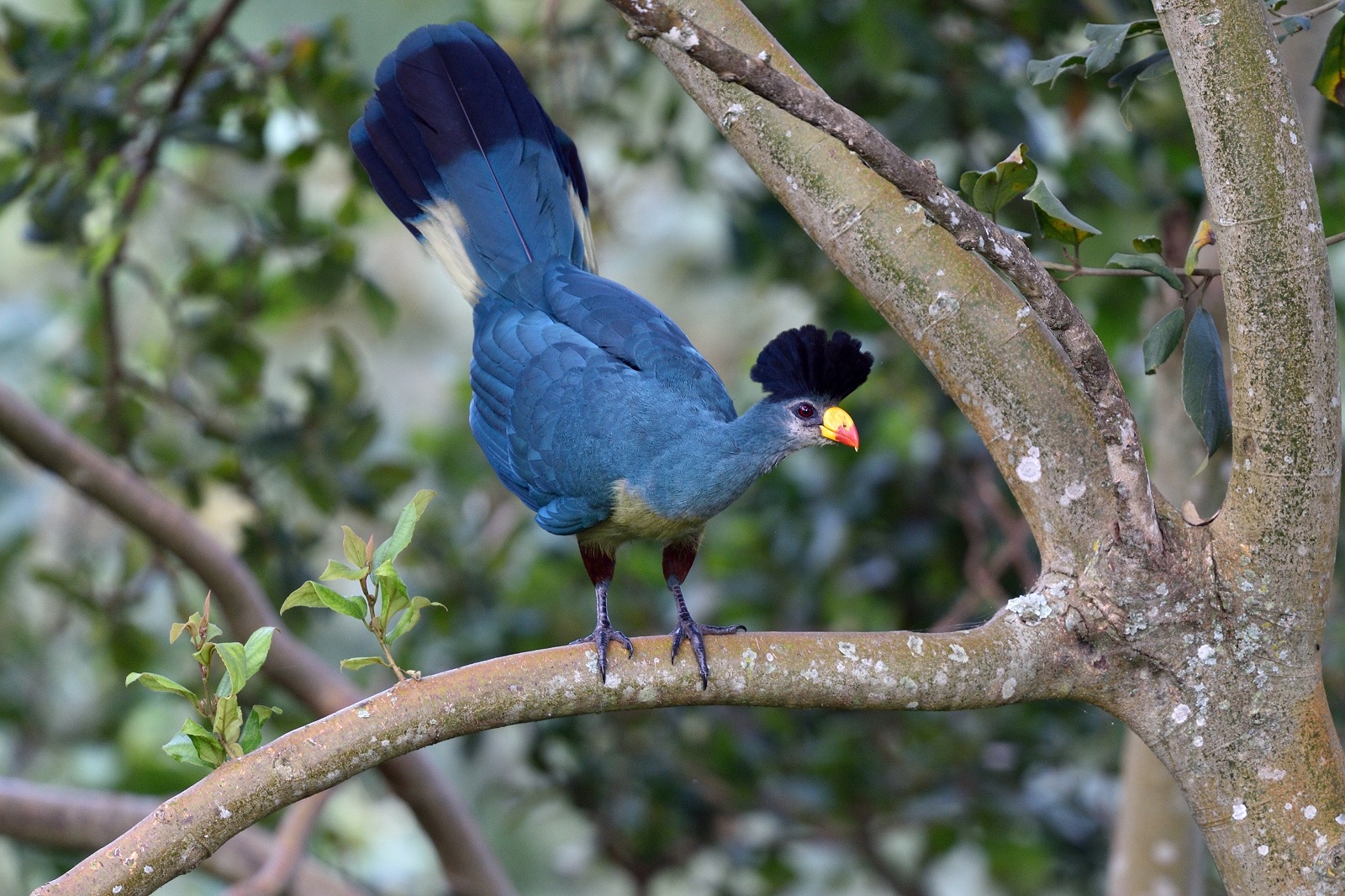 Recognised as an Important Bird Area (IBA) by Birdlife International, the beautiful Nyungwe Forest National Park has recorded more than 300 species including the regal sunbird, red-faced woodland warbler, rwenzori nightjar and the unusual red-collared mountain-babbler. The dense forest canopy makes it an ideal habitat – just keep looking up. The best time to go is between December and February, and June to mid-September.
PICK TEA AT THE GISAKURA TEA ESTATE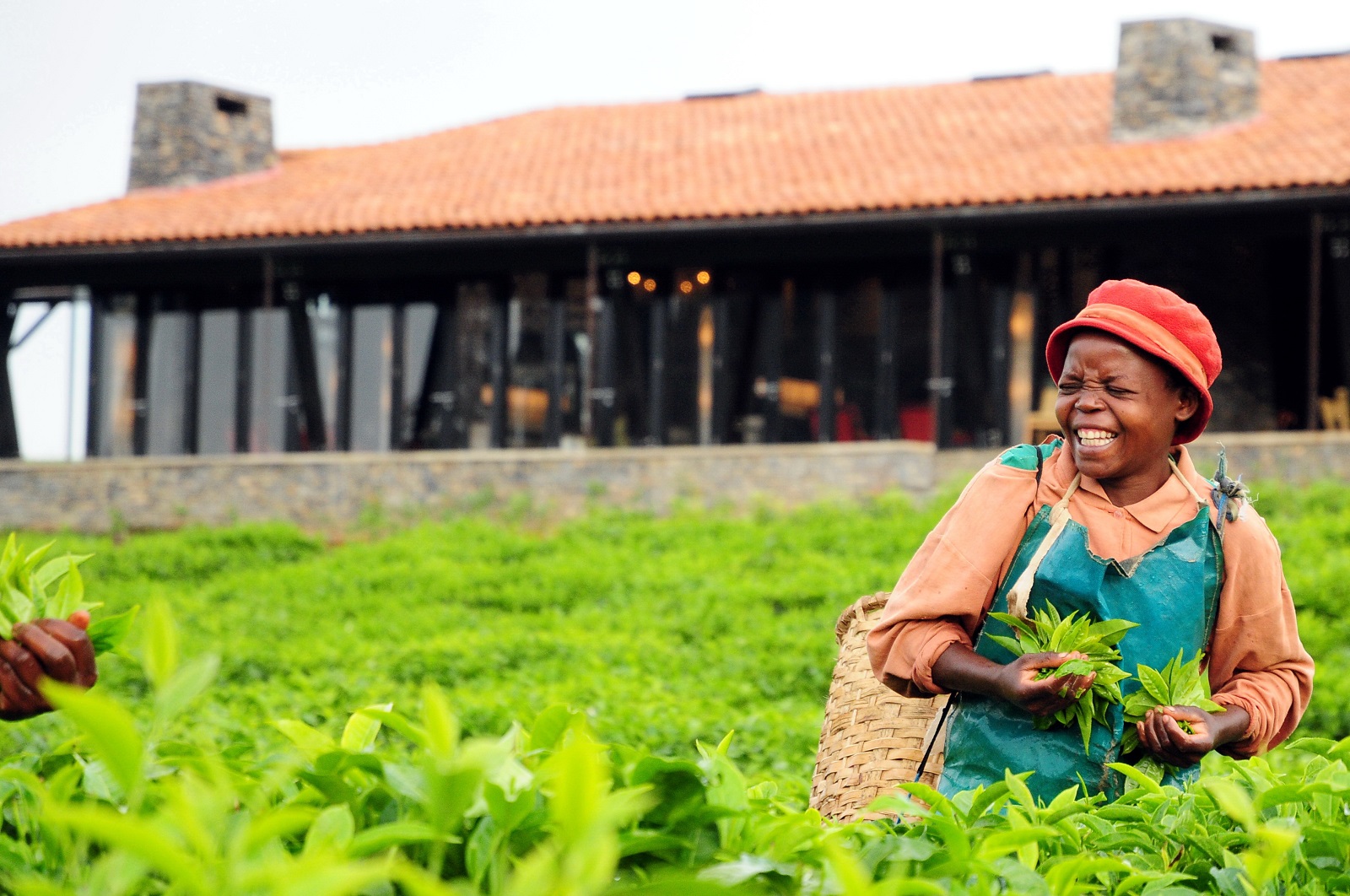 Tea was introduced in Rwanda in 1952 and – thanks to the temperate climate, fertile soil and altitude – it has been a huge success. Now it's one of the country's biggest exports and various plantations can be found on the rolling hills. One of the best known is the Gisakura Tea Estate, set on the western edge of Nyungwe Forest National Park. A visit typically includes exploring the plantation itself, learning the art of tea picking and, of course, a tasting.
EXPLORE VOLCANO & JUNGLE TRAILS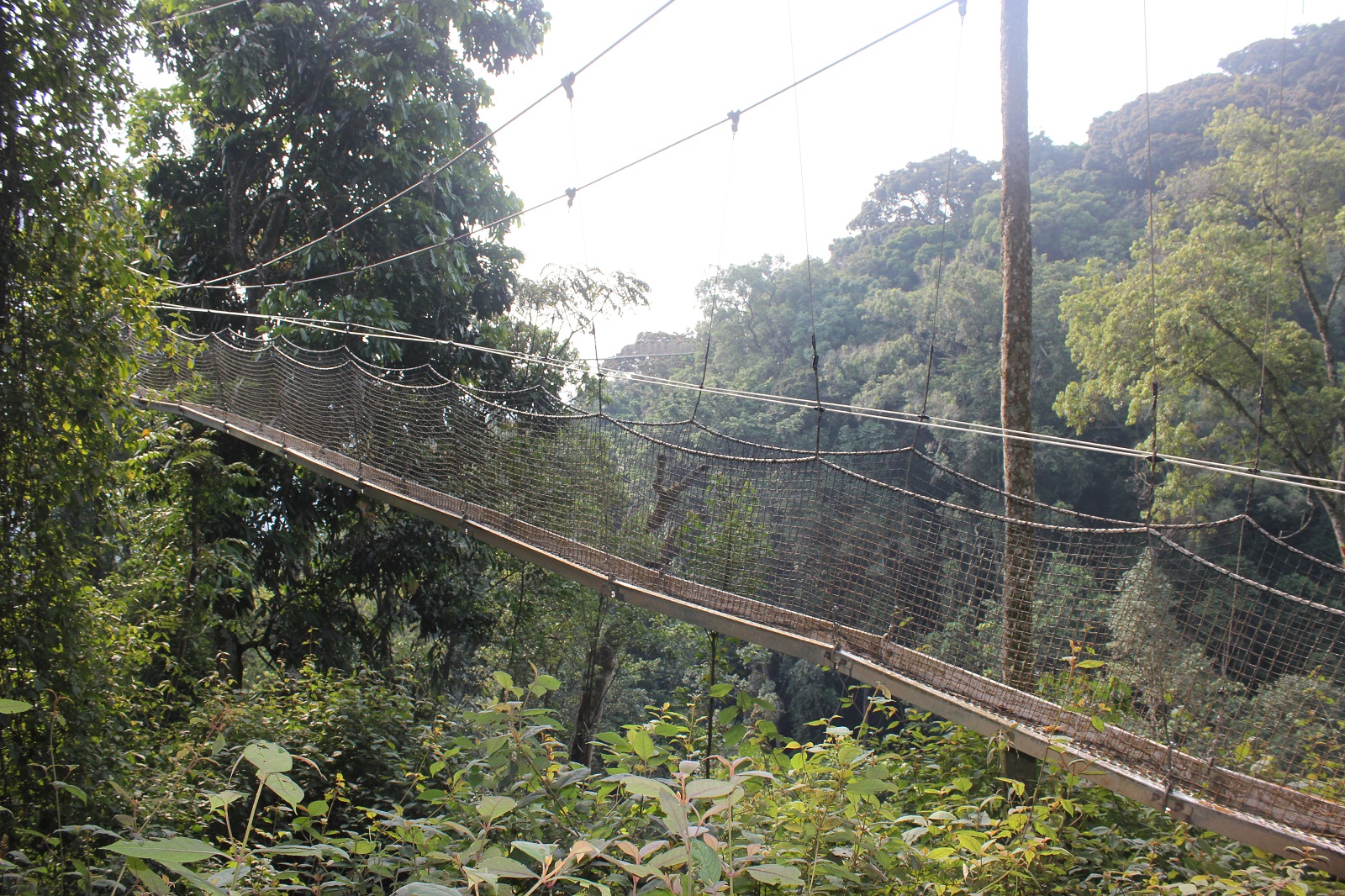 The jungle of the Nyungwe Forest National Park is rich with flora and fauna – and ideal for immersing yourself in nature. There are 15 scenic trails to choose from including the Igishigishigi (for novices) and the Imbaraga (aimed at those with more experience): both offer access to the Canopy Walk, a suspension bridge that sits high above the treetops and is fantastic for photo opportunities. We can arrange a local guide who will share their knowledge on everything from primates and mammals to birdlife and exotic plants. Visitors wanting more of a mountain climb, should head to the Virungas – specifically Muhavura volcano or Mount Sabinyo.
GET INVOLVED IN COMMUNITY PROJECTS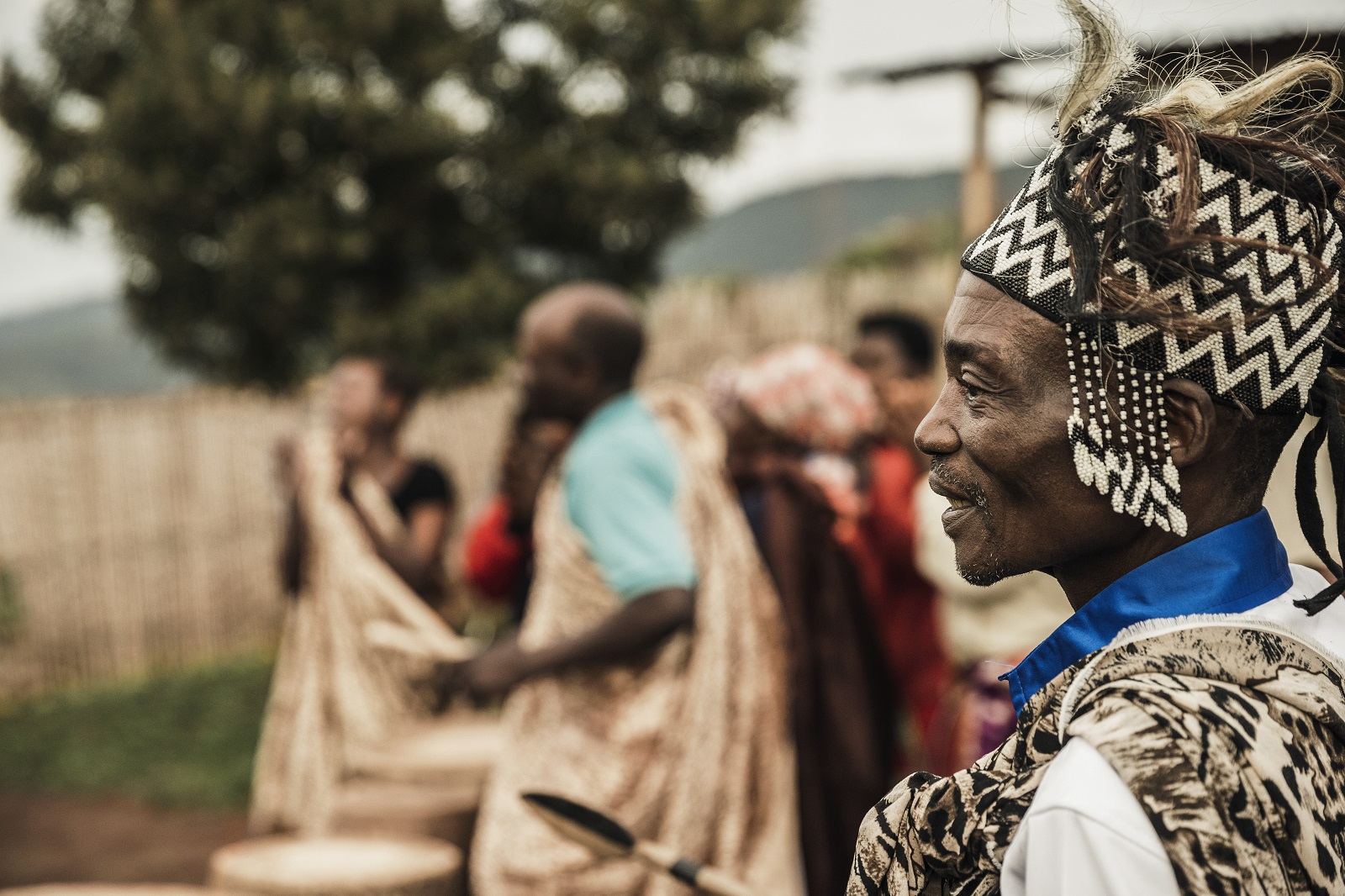 Embracing the community spirit is a key to understanding how Rwandans approach life. For instance, since 2016, Virunga Lodge has supported the Virunga water tank project, which was created to store clean water for villagers to use in the dry season. Visitors can also discover the 'one sheep per family' project, established by the Volcanoes Safaris Partnership Trust, which has so far provided sheep to families in the Sunzu community, Bugyeo village and Kigugu village. On the last Saturday of every month residents at several lodges, including One&Only Nyungwe House, can take part in 'Umuganda' projects: activities such as sweeping the streets, trimming bushes along the roadside or rehabilitating wetlands. This initiative is one of the reasons that Rwanda is one of the cleanest nations on the planet.