It is often the lure of the mountain gorilla which sees travellers head to Rwanda but this beautifully biodiverse region has so much more to explore; from ancient rainforests to colonies of primates and hundreds of bird species. The reintroduction of lion and rhino to Akagera National Park makes Rwanda a Big Five destination, perfectly complementing primate tracking opportunities. Find out more about Rwanda's national parks.
VOLCANOES NATIONAL PARK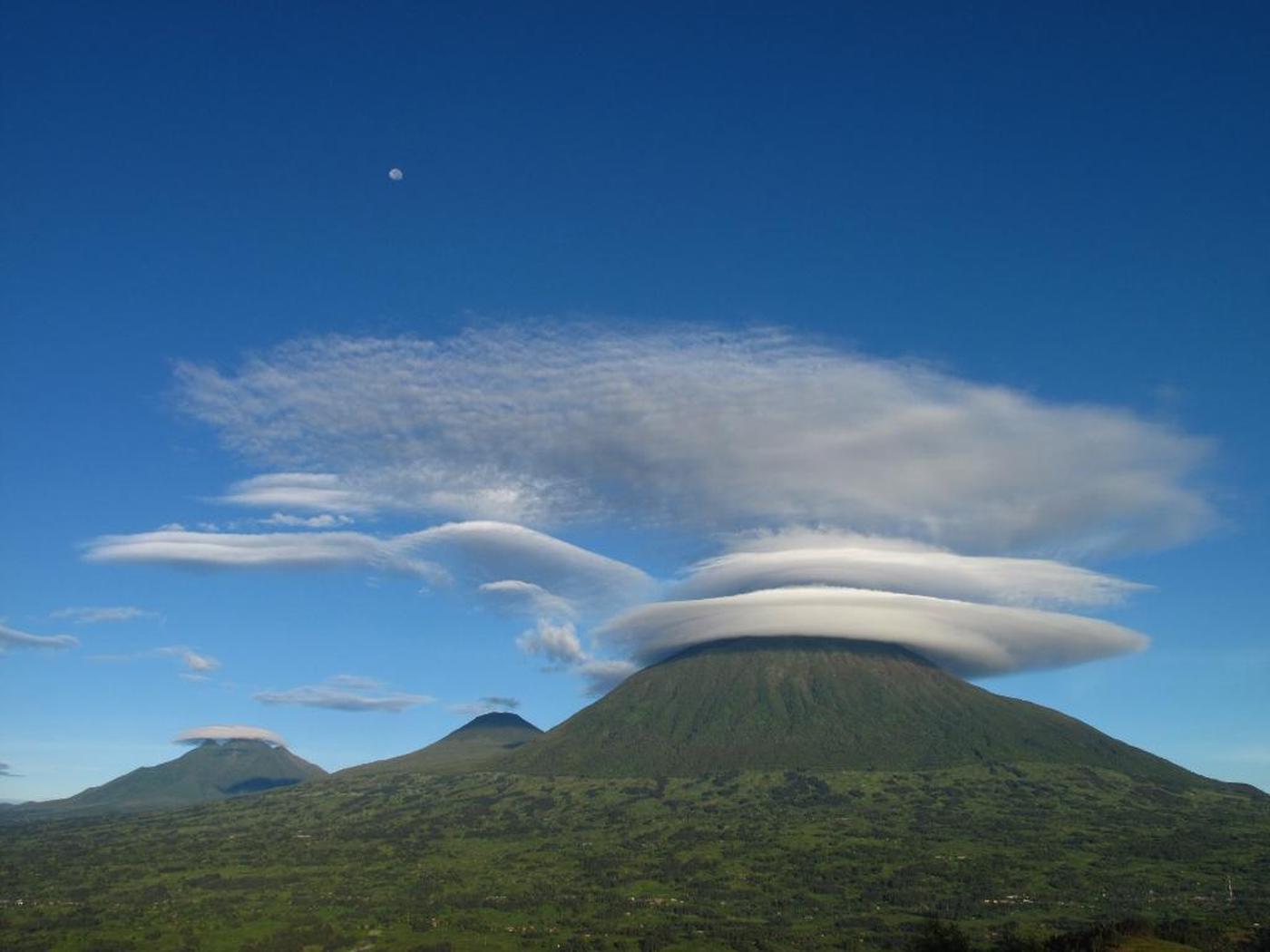 Home to half the world's population of endangered mountain gorillas, the Volcanoes National Park stretches across the Rwandan side of the Virunga Mountains (as well as the borders of Uganda and the DRC). The dormant volcanoes that make up the Virunga Massif are carpeted in thick forest and open grassland; keep eyes peeled for golden monkeys swinging through the trees too. This was also the base for American primatologist and conservationist Dian Fossey, known for her studies of mountain gorilla groups. She founded the Karisoke Research Centre and is buried next to her beloved gorilla, Digit. Our pick of the best places to stay include the traditional Sabyinyo Silverback Lodge in the foothills of the Virunga Mountains; luxury eco lodge Bisate; and, (for those with deeper pockets), Singita Kwitonda Lodge; the latter two have conservation at the core and contribute to the reforestation of the area.
AKAGERA NATIONAL PARK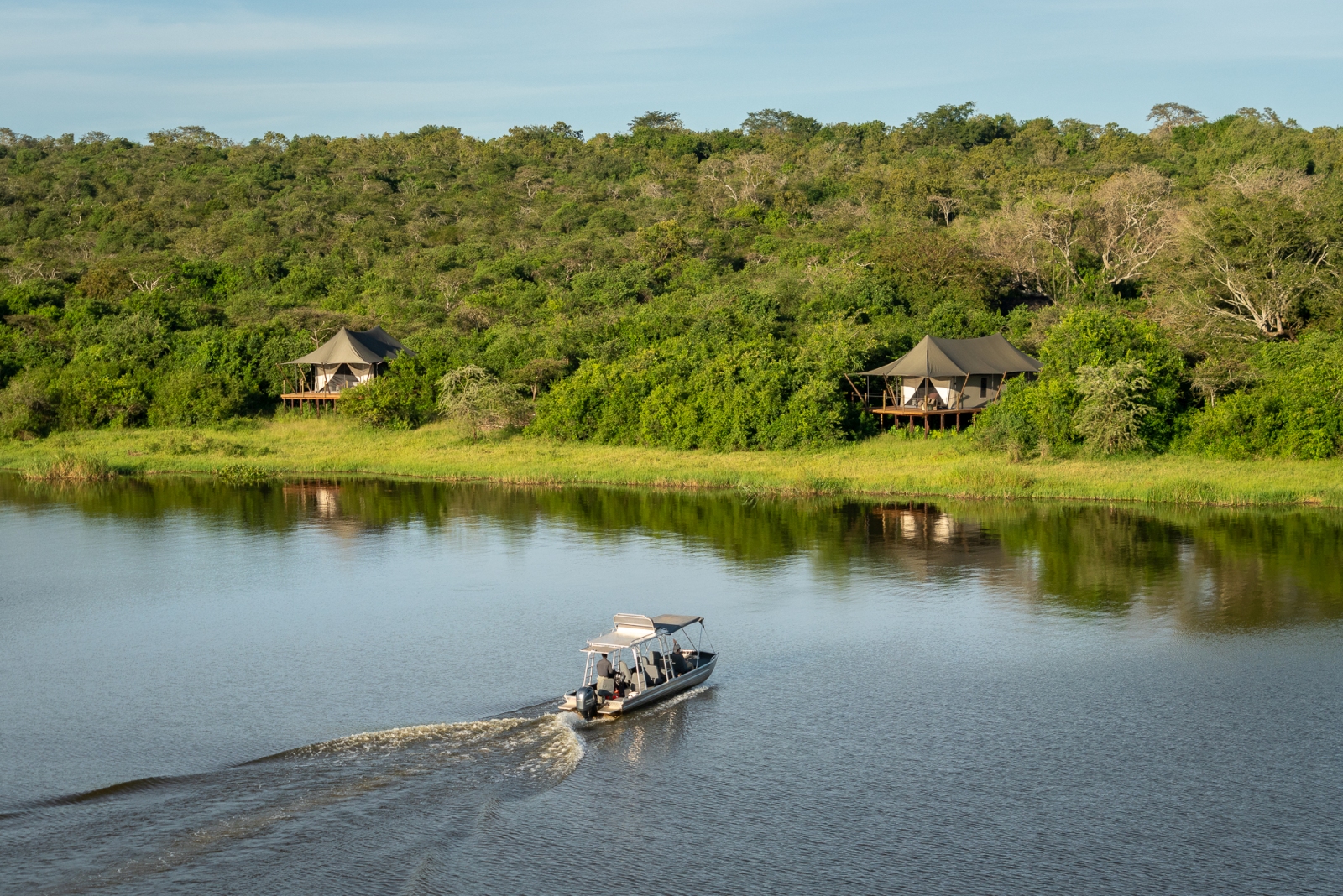 Central Africa's largest protected wetland, the vast Akagera National Park sits on the country's eastern border. Over the last decade or so poaching has been eliminated and, as a result, wildlife numbers have grown. Now it's one of the top places to see the big five animals in Rwanda: lions were reintroduced in 2015, followed by black rhinos two years later. One of the best places to stay is the luxury, tented Magashi Camp, set on the shores of Lake Rwanyakazinga. A safari here perfectly complements primate viewing in the Nyungwe and Volcanoes National Parks.
NYUNGWE FOREST NATIONAL PARK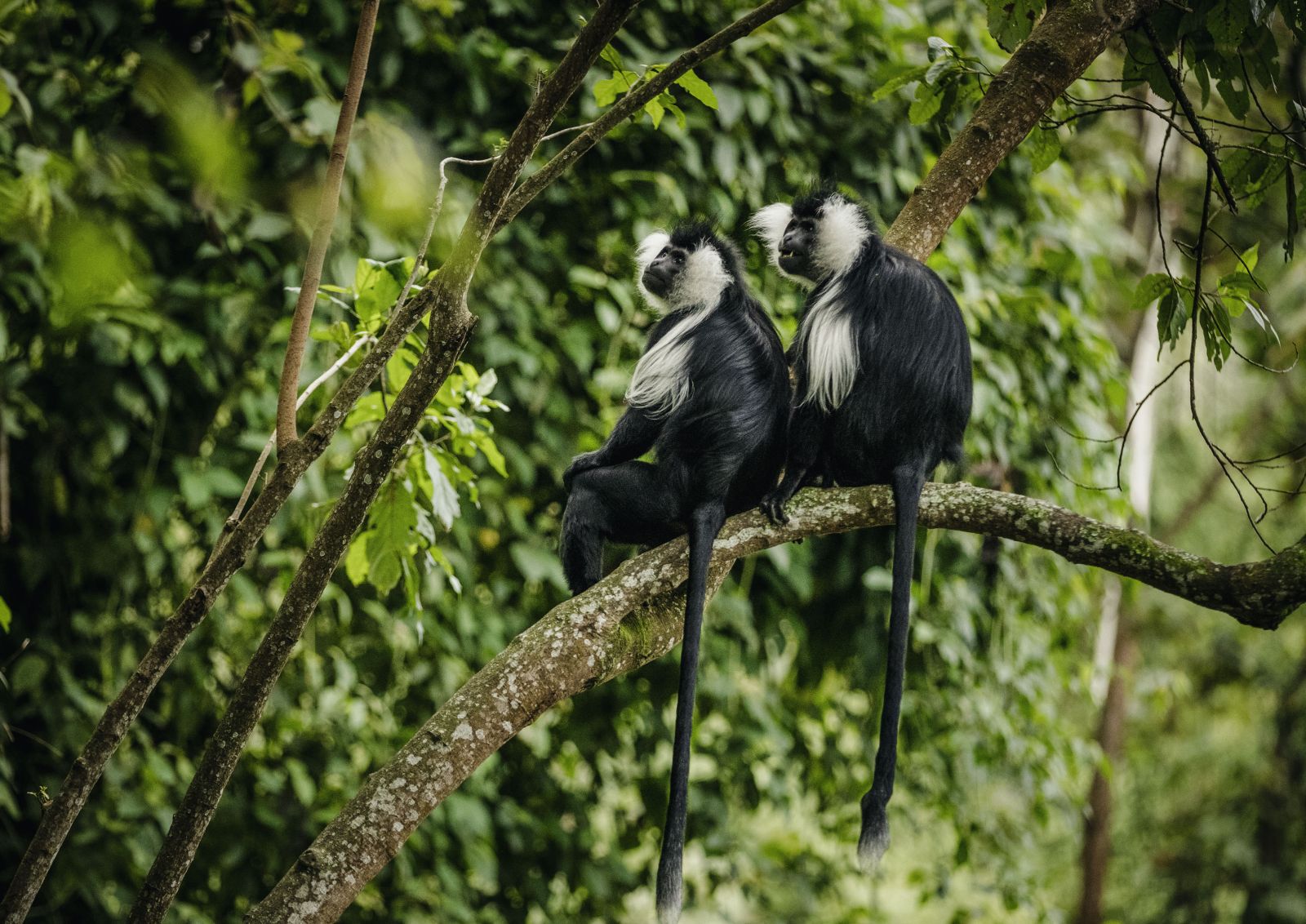 When it comes to safari, Rwanda might be best known for its mountain gorillas but in the southwest Nyungwe Forest National Park there are myriad primates to spot, including chimpanzees and several monkey species: golden monkeys, vervet monkeys, L'Hoest's monkeys, Hamlyn's monkeys and colobus monkeys. One of the oldest rainforests in Africa, this national park is brilliantly biodiverse which means its also home to mammals (for instance, mongoose, leopard and the cerval cat), over 300 bird species, butterflies and exotic plants such as orchids. Right on the edge of the park you'll find the One & Only Nyungwe House, a luxury retreat surrounded by a working tea plantation.