Laos travel advice is available from our destination specialists who have created a host of travel experiences and would be delighted to offer travel advice and tips on where to go and what to see. Whether you wish to
explore the Mekong River
, discover
Laos' stunning landscapes by bicycle
, or experience the
history and culture of Laos
through its towns and villages, we have the knowledge to give you the inside track.
LAOS TRAVEL ADVICE: WEATHER IN LAOS
Laos
has a monsoon climate. The rainy season is between May and September/October and the rest of the year is usually sunny and dry. Temperatures are cooler from November through to January and begin to get warmer from February with July and August being the hottest months. The mountainous regions are cooler than the lowlands. Visibility in springcan often be bad due to "slash and burn" when the farmers burn their crops - There is no set date for this annual procedure in Laos but it tends to be in early April.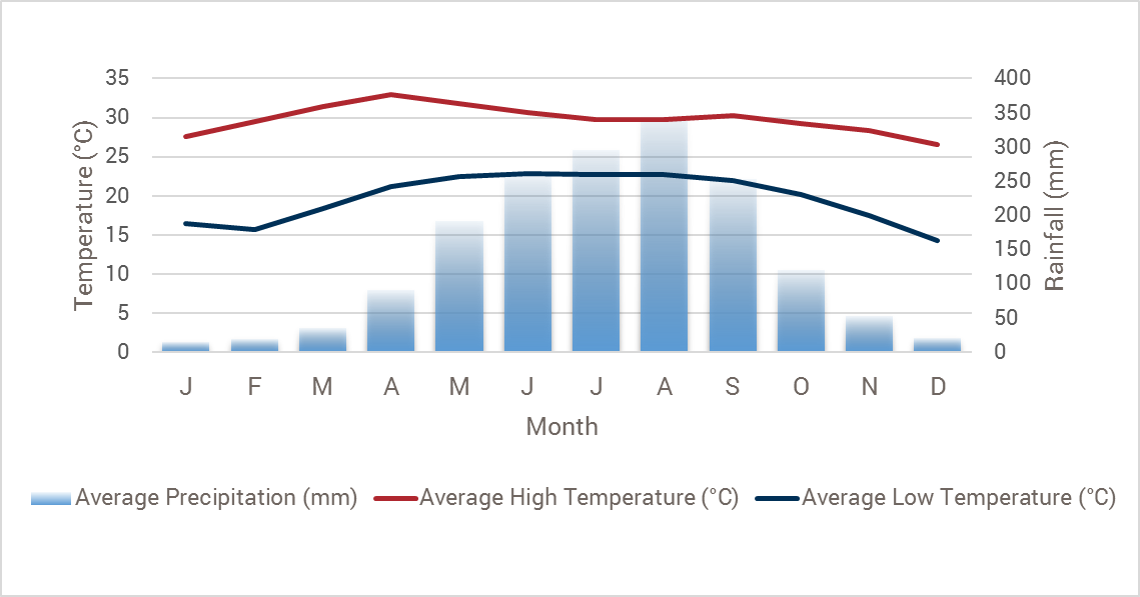 MAP OF LAOS
WHAT TO PACK FOR LAOS
When travelling in Laos, lightweight summer clothing in cottons or blends is ideal for most of the year. Sweaters, a light jacket or a shawl may be needed for the cooler evenings, and jumpers will definitely be required if you are staying overnight in the mountains. During the rainy season a light waterproof jacket is advisable. It is also worth taking a lightweight pair of trousers and long sleeve shirts to wear during dusk and dawn when mosquitoes are active. The people of Laos dress conservatively. When travelling outside the main cities it is advisable to wear knee-length shorts or trousers. This is also the case if visiting temples or palaces. Take good sunglasses, insect repellent, a sunhat and sunscreen.
For ladies, we find that a pashmina or similar is invaluable when travelling to Laos, so that you can cover your head and bare arms when entering a holy place to show respect. Remember, shoes need to be removed prior to entering a temple, so wearing shoes that are easy to slip on and off is advisable.
MEDICATIONS & VACCINATIONS FOR LAOS
Laos can present some health risks and you are advised to consult your doctor or local travel clinic several weeks before your departure. You may be advised to consider the risk of Diptheria, Hepatitis A, Poliomyelitis and Tetanus in Laos, all of which can be vaccinated against should you choose to do so. Other lesser risks like Cholera and Typhoid can also be weighed up with your health practitioner. Malaria however is a present risk throughout the year in certain areas of Laos, and you will likely be recommended malarial prophylactics, though you should still be vigilant about avoiding mosquito bites wherever possible. For more information on what precautions you may wish or should definitely take we recommend you speak to the
Medical Advisory Services for Travellers Abroad (MASTA)
or consult the
NHS's Fit For Travel
website.
TIPPING IN LAOS
Leaving a gratuity is entirely discretionary in Laos and dependent on how good you judge the service to be. Should you wish to leave a tip we would recommend 10-15% in restaurants (there is usually a small service charge added to the bill), US$10–US$20 per person, per day for guides, US$5 per person, per day for drivers, and US$1 per person for taxis and porters, or simply round up the fare.
GET CONNECTED
ELECTRICAL SUPPLY
In Laos, the American- and European-style 2-pin plugs are in use (220 volts AC, 50Hz). Power cuts throughout the country are frequent. Outside of Laos' main cities, electrical power is generally only available in the evenings from around 18.30 - 21.30.

MOBILE / INTERNET CONNECTIVITY
Generally speaking, mobile phone coverage throughout Laos is good. Bearing in mind, however, Laos' power outages and electrical supply, one should be tactical about ensuring one's cell phone is regularly charged. Calls or texts using a foreign SIM card can get very expensive so you should contact your network provider before departure to discuss any roaming agreements it may have in Laos. Wifi also is generally available at hotels and restaurant / cafes. Do check ahead of use to ascertain what, if any, the charges for its use will be.
RECOMMENDED READING
Lao Peasants under Socialism by Grant Evens
The quiet American by Graham Greene
The Ravens: Pilots of the Secret War Of Laos by Christopher Robbins
One Foot in Laos by Dervla Murphy
Ant Egg Soup by Natasha du Pont de Bie
The River of Time by Jon Swain