Our Destination Specialists have travelled widely in both
New Zealand's
North and South Islands enabling them to create wonderful, bespoke journeys and adventures - here they share invaluable travel tips to help you pack and prepare for your holiday.
WEATHER IN NEW ZEALAND
New Zealand has a temperate climate with moderately high rainfall and many hours of sunshine. While the far north has subtropical weather during summer, and inland alpine areas of the South Island can be as cold as -10°C in winter, most of the country lies close to the coast, which means mild temperatures.
The average New Zealand temperature decreases as you travel south. January and February are the warmest months, and July is the coldest month of the year. In summer, the average maximum temperature ranges between 20-30°C and in winter between 10-15°C.
Most places in New Zealand receive over 2,000 hours of sunshine a year. As New Zealand observes daylight saving, during summer months daylight can last up until 9.30pm. New Zealand experiences relatively little air pollution compared to many other countries, which makes the UV rays in the sunlight very strong.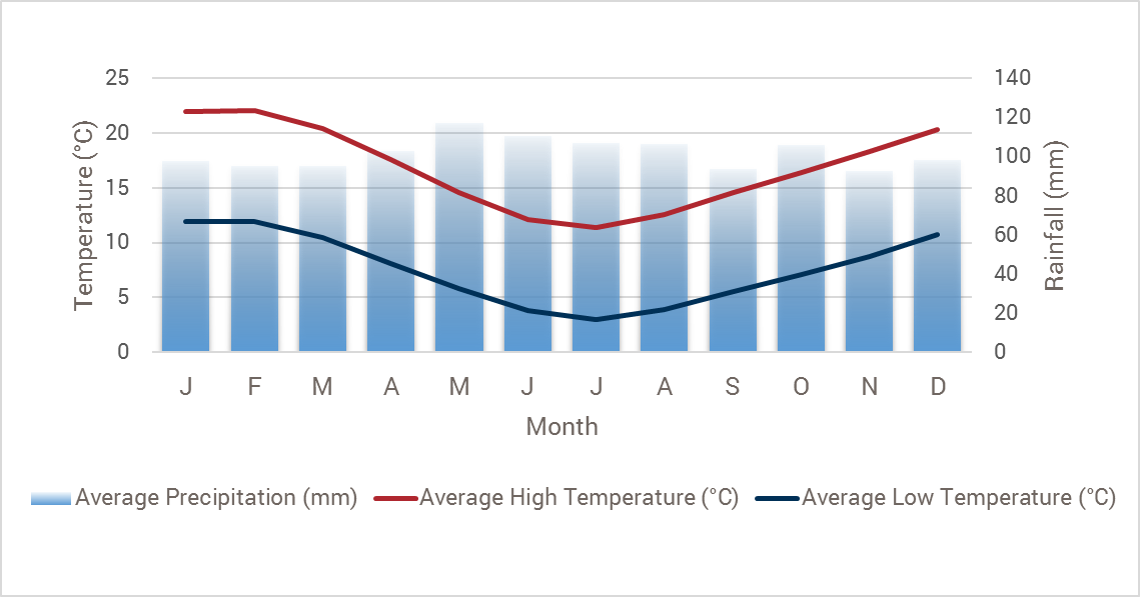 MAP OF NEW ZEALAND
WHAT TO PACK FOR NEW ZEALAND
As a guideline, dress is fairly casual in New Zealand. You can even wear jeans to the opera or casino without getting a second glance. If you plan to visit upscale restaurants however, you may feel more comfortable in smart casual wear. New Zealand's weather and temperature can change unexpectedly. Be prepared for sudden fluctuations, whether strolling through urban streets or going on hiking adventures in the great outdoors.
MEDICATIONS & VACCINATIONS FOR NEW ZEALAND
There are no overt health risks when visiting New Zealand. We still always advise you and your party consult your doctor ahead of long-distance travel to discuss any particular health precautions you may benefit from taking. In the case of New Zealand, you should discuss with your GP whether you need a booster shot against Tetanus, or indeed a vaccination for Diptheria. The other consideration to discuss with your health practitioner is the high altitude in parts of New Zealand, if not very high altitude. Ensure you are fit to travel to these parts of the country should they be on your itinerary. For further helpful information on travel health in New Zealand we recommend you visit the
NHS's Fit for Travel website
or contact the
Medical Advisory Service for Travellers Abroad (MASTA).
TIPPING IN NEW ZEALAND
Hotels and restaurants in New Zealand do not add service charges to your bill. In upmarket restaurants it is therefore usual to tip waiters up to 10% for good service. However, leaving waitstaff a gratuity is always optional as employees are on a good wage and not reliant on tips. Your hotel porter would appreciate $1 - $2 per bag, and your maid service $1 - $5 per day. If your hotel concierge is exceptionally helpful to you, a $10 - $15 gesture at the end of your stay is more than acceptable. It is not customary meanwhile to tip taxi drivers.
GET CONNECTED
ELECTRICAL SUPPLY
Outlets in New Zealand run at 220-240 Volts. Sockets are designed with three flat prongs. Your hotel should be able to provide you with an appropriate adaptor.
MOBILE / INTERNET CONNECTIVITY
Mobile phone service in New Zealand is very good in urban and suburban areas. You will find however that coverage is limited if not available in some rural and wilderness areas. We recommend in order to keep your data and call costs down that you purchase a roaming agreement with your network service provider ahead of your trip to New Zealand. New Zealand's main telecommunications networks also offer these.
Your hotel will in almost all cases provide you with good and complimentary internet access. Free WiFi hotspots are found in New Zealand's main cities, though connections can be sporadic throughout the rest of the country.
RECOMMENDED READING
An Angel at my Table by Janet Frame
Under the Bridge and Over the Moon by Kevin Ireland
Once we were Warriors by Alan Duff
Whale Rider by Witi Ihimaera
The Book of Secrets by Fiona Kidman
The New Zealand Stories by Katherine Mansfield