Our destination specialists have sourced some of the exceptional places to stay in
Greece
, including luxury villas, boutique hotels and superbly crewed gulets. In addition we can give you excellent travel tips on what to see, where to eat and other practicalities. See below and do call for further advice and a tailored proposal.
WEATHER IN GREECE
Most of the country enjoys a Mediterranean climate with hot and dry summers and a 7-month period of near-constant sunshine generally from April until November. The remainder of the year is characterised by a relatively cold, rainy period which generally starts sometime in November and lasts until late March or early April. Sporadic rains do occur in Greece during the dry season, but they tend to be rare, quick showers. The country's Ionian Coast and Ionian Islands tend to receive more annual precipitation than the rest of the country. The islands in the southern Aegean and parts of the south eastern mainland are the driest areas of the country.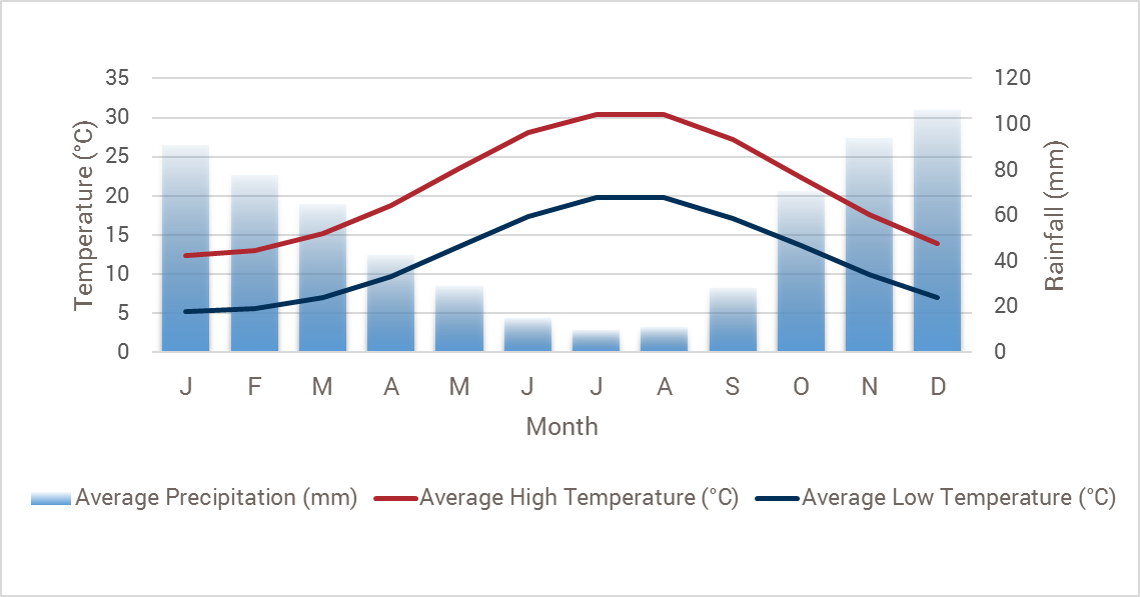 MAP OF GREECE
MEDICATIONS & VACCINATIONS FOR GREECE
We advise that you consult your local health practitioner before travelling to Greece to ensure you take any necessary health precautions and are equipped with any medications you may need for the duration of your holiday. For further information on health measures you may wish to consider you can visit the helpful
NHS website Fit for Travel
or
The Center for Disease Control and Prevention.

TIPPING IN GREECE
It is entirely discretionary in Greece as to whether you leave a tip dependent on how good you judge the service you receive to be. At a Greek restaurant the 'cover charge' on the bill is literally the cost to cover the table when you sit down, and includes your bread and non-bottled water. The normal guide to is to add roughly 10% of the total to any bill.
GET CONNECTED
ELECTRICAL SUPPLY
As in most of continental Europe, the electricity supply in Greece is 220v. Electrical sockets take standard European two-pin plugs, adaptors for which can be found at most airports on your outbound leg.


MOBILE / INTERNET CONNECTIVITY
Mobile phone coverage is generally good throughout Greece, but there may be some problems in remote or more rustic areas. Nowadays most hotels and restaurants in Greece have Wifi internet access, though do always check in advance about any usage charges.
RECOMMENDED READING
Zorba the Greek by Nikos Kazantzakis
The Thread by Victoria Hislop
The Dark Labyrinth by Lawrence Durrell (1947)
Iliad and Odyssey by Homer
Captain Corelli's Mandolin by Louis de Bernières
Dinner with Persephone: Travels in Greece by Patricia Storace