A vibrant art-filled capital, an attention-grabbing foodie hotspot and a World Heritage seaport: Norway's cultured cities are a delightful complement to its wilder places, from far-flung Arctic islands to the geological wonder of the fjordlands.
OSLO
It seems only right that a city whose name means 'the meadow below the ridge' should be known for its wide open spaces. Set at the end of a fjord, Norway's compact capital is home to several leafy sculpture parks and an opera house whose roof is an unforgettable place to stroll, while lynx, wolves and elk roam the Oslomarka forest just 20 minutes from the centre. Art is also a theme here. There are versions of Edvard Munch's iconic The Scream at both the gloriously reinvented National Museum and the brand-new Munch, built to house the local artist's entire archive. More contemporary works have found a landmark Renzo Piano-designed home at the Astrup Fearnley Museet, and there's an official interactive map of the city's best urban art. History buffs, however, will have to wait a few years to see the miraculously intact Viking ship Gokstad; the museum that holds it is being remodelled and won't open again until 2025 or 2026. Stay at The Thief hotel, replete with modern art this boutique hotel can be found on the car-free Tjuvholmen ('Thief') Island overlooking Oslofjord.
SVALBARD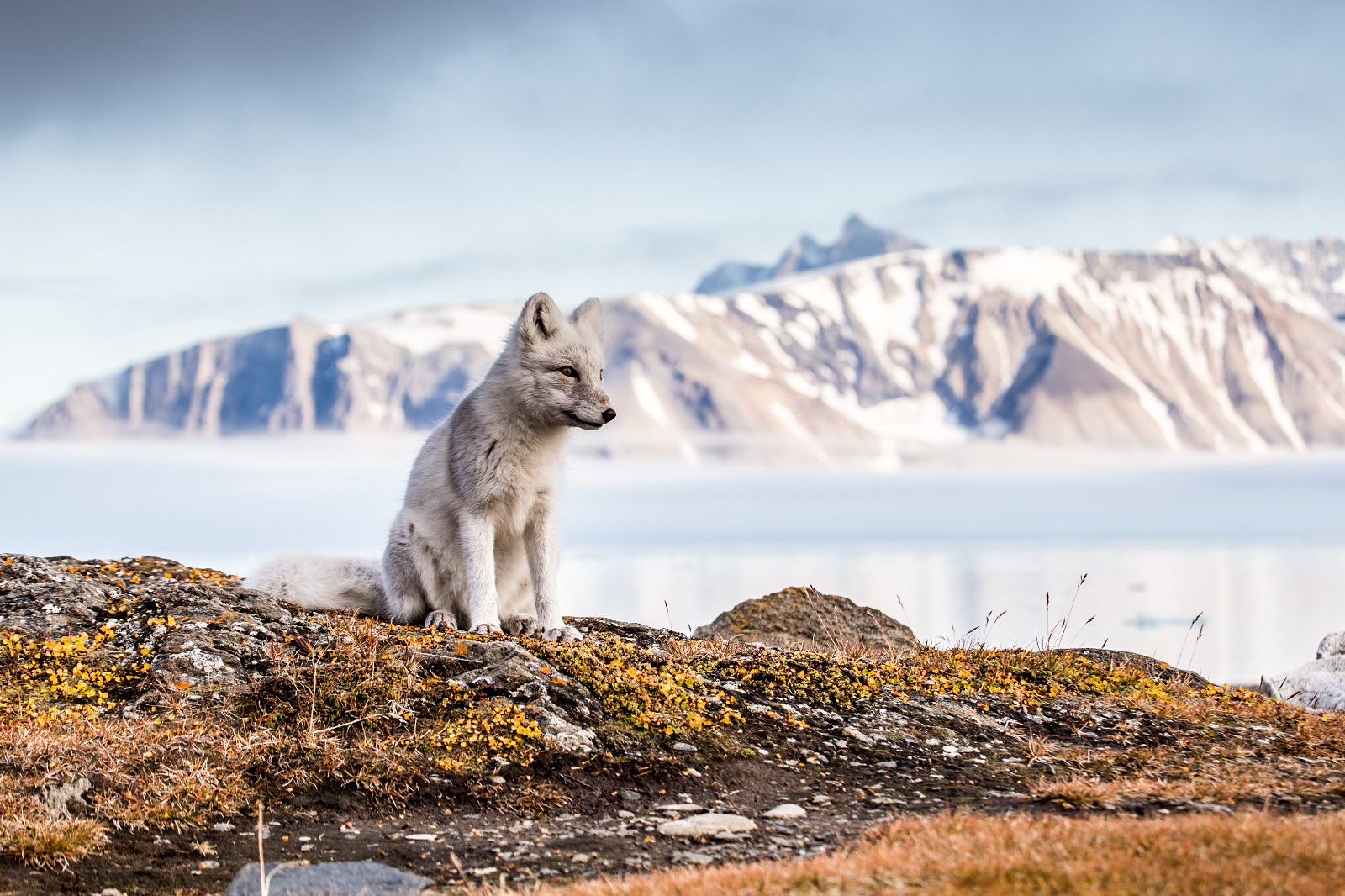 Almost as close to the North Pole as it is to the Norwegian mainland, the Svalbard archipelago feels like the edge of the world. In this rugged cluster of islands between 74° and 81° N, adventure seekers can experience a world barely touched by man, two-thirds of it protected in some way. In the Midnight Sun days of summer, the local polar bears, walruses and Arctic foxes are joined by an extraordinary wealth of migratory creatures – humpback, minke and beluga whales, and various species of seal – and cliffs such as Alkefjellet heave with nesting gulls, guillemots and kittiwakes. Winter is less about wildlife and more about heading out into pristine white landscapes. There are treks to ice caves below the glaciers that permanently cover more than half of the ground, magical journeys under the Northern Lights by dog sled and tours by snowmobile to a frozen vastness where only reindeer roam. Hop on a snowmobile for some 90-kms and make your way to your accommodation at Basecamp Isfjord Radio Adventure Hotel a hotel like no other in the wilderness.
FJORDLANDS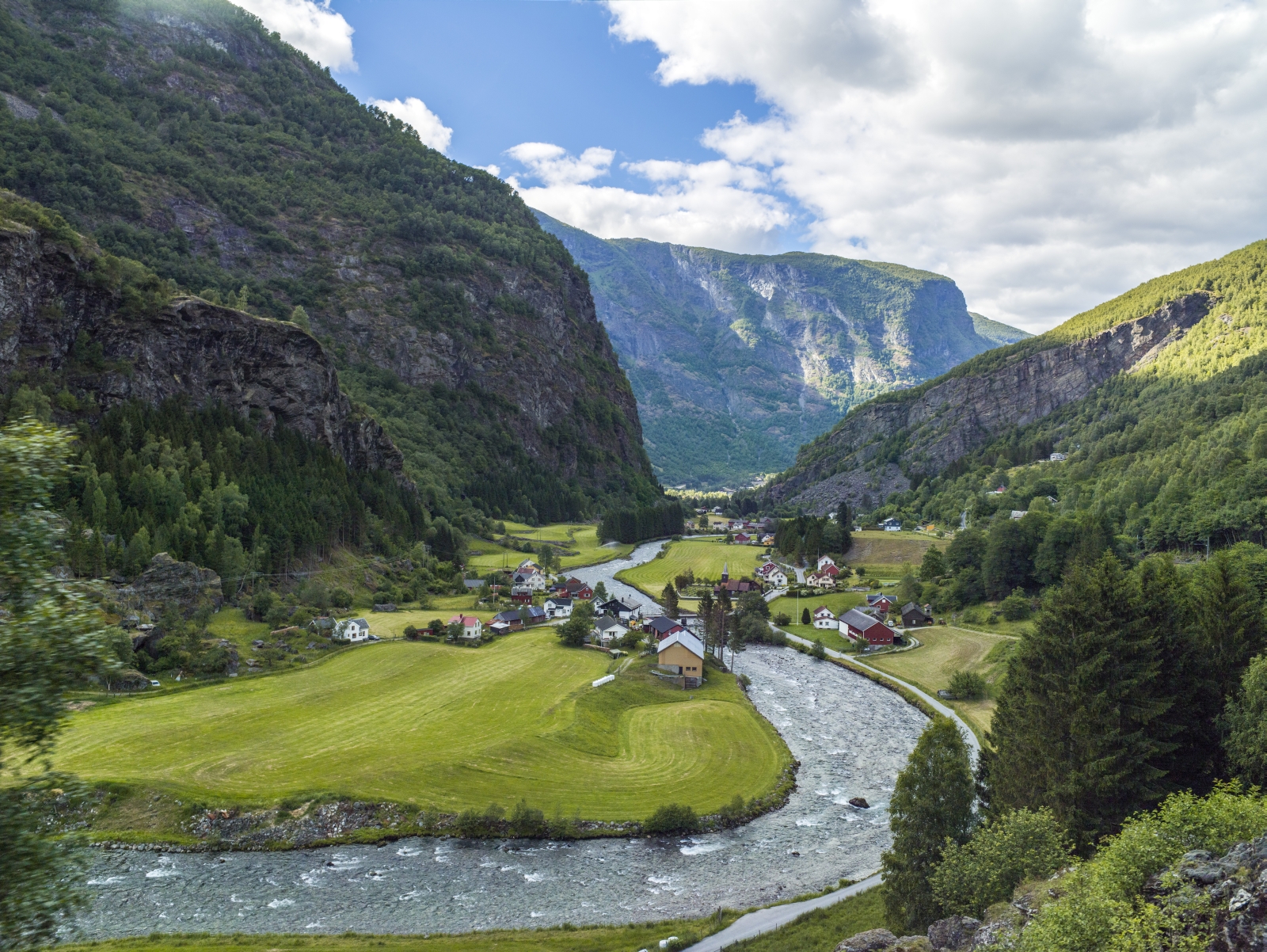 When even UNESCO's hard-to-impress World Heritage gurus talk of 'this country of spectacular fjords', it's reasonable to assume the landscape is something out of the ordinary. The fjords – a word derived from Old Norse – are Norway's defining geological feature: more than 1,000 deep, sheer-sided inlets carved far into the rocky western coastline by glaciers that vanished millions of years ago. Two of the most impressive, both in the southwest, are listed by UNESCO: Geirangerfjord, with the Art Nouveau town of Ålesund at its mouth, and Nærøyfjord, part of a branch off the vast Sognefjord, 'the king of the fjords' north of Bergen. They are certainly not uniquely beautiful, though. Between Stavanger and Trondheim, in particular, you are never far from a fjord where you can kayak, swim, or hop between waterside villages by ferryboat. On land, there are just as many possibilities to take in the mind-blowing scenery, from climbing and mountain biking to glacier walks and scenic railway journeys. Dripping in history the Hotel Union Øye has been a refuge for greats such as Kaiser Wilhelm to Sir Arthur Conan Doyle. You can see why when you arrive at its fjord-facing location.
TROMSØ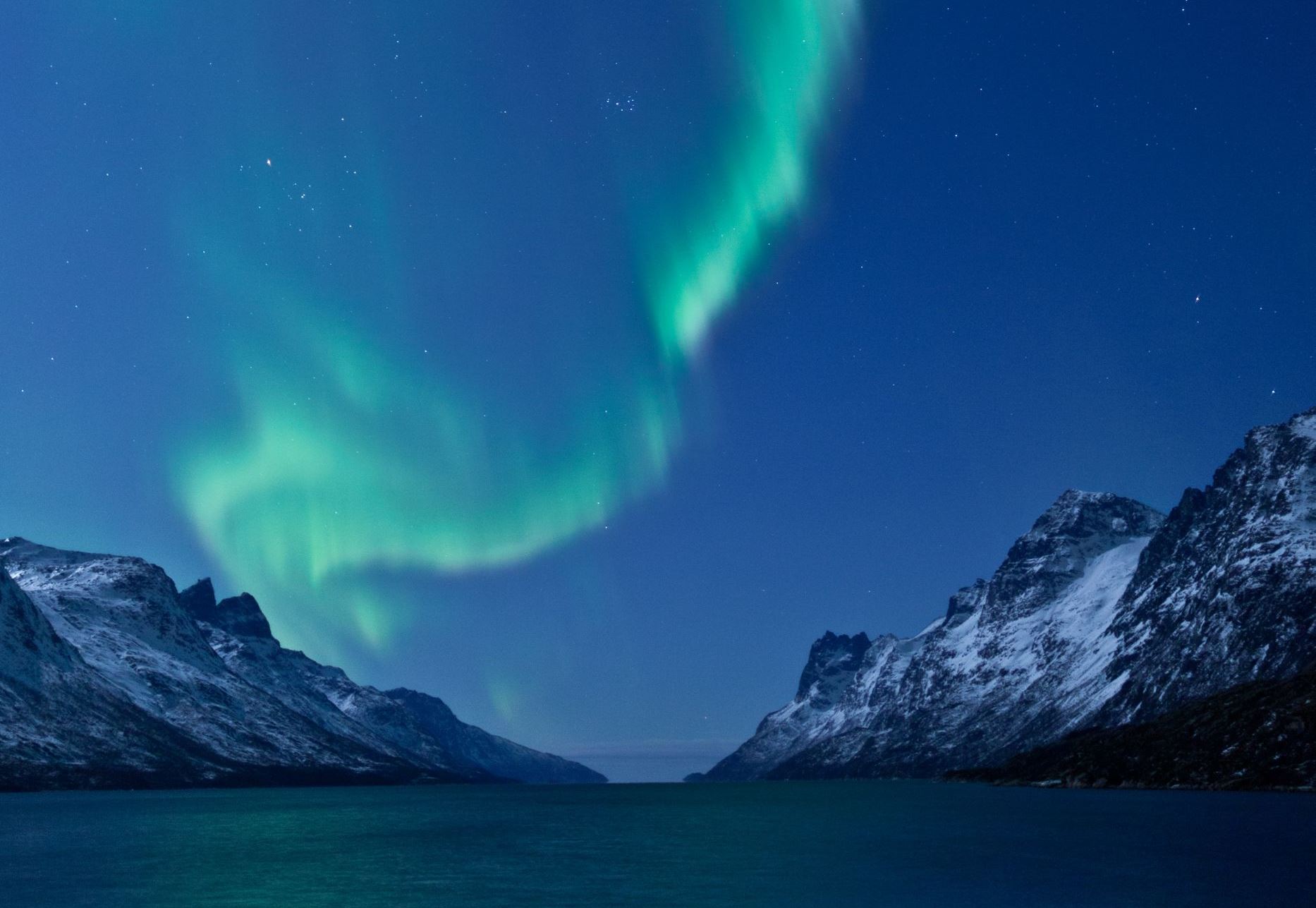 Often described as the capital of the Arctic, lively Tromsø offers all the delights of urban living wrapped in a generous dose of untamed nature. The rhythm of life in this island city is defined by the seasons. In summer, the sun never drops below the horizon, producing non-stop daylight in which to explore the surrounding fjords, coast and mountains on foot, by RIB or in a kayak. Winter brings long nights lit by the Northern Lights and the thrill of heading out into the snowy emptiness on anything from cross-country skis to a dog-powered sled to experience Sami culture or just enjoy the muffled silence. In Tromsø itself, streets fringed by wooden houses (and with under-pavement heating in winter) lead to the world's most northerly botanical garden, accessible all year. At the end of a bridge to the mainland is the city's most distinctive landmark, the gleaming Arctic Cathedral, designed to resemble the prow of a ship. Stay out of town at the bucolic Lyngen Lodge where all year round the activity list is endless.
TRONDHEIM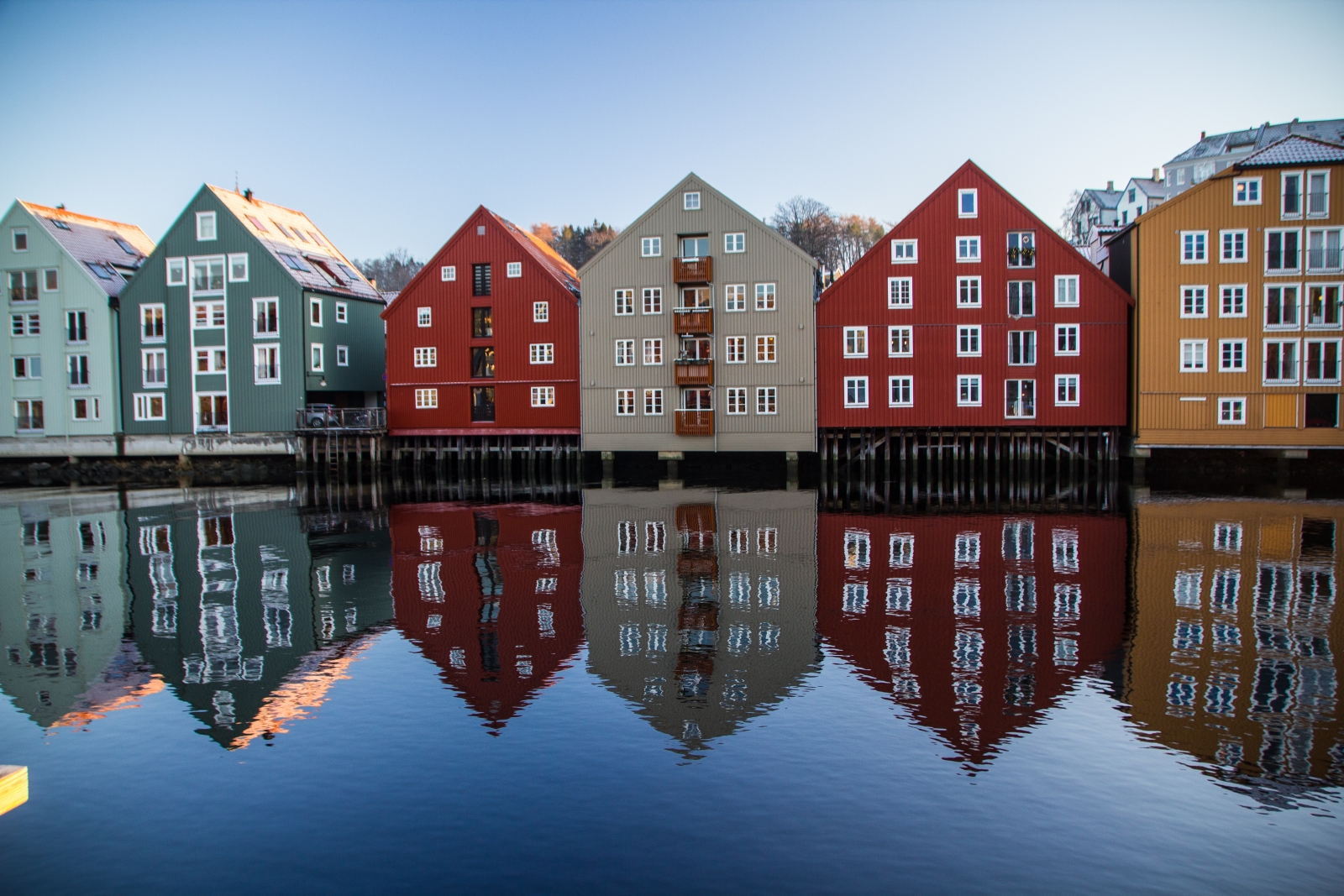 Foodies with their finger on the pulse of the culinary world will have noticed the rise of a new star in recent years. The west-coast city of Trondheim is seeing something of a gourmet revolution thanks to a perfect storm of world-class – and often sustainable – ingredients and creative young chefs passionate about reinventing a local cuisine with roots in Viking times. In the intervals between Michelin-starred tasting menus and foraging trips, however, there's an older side of the city to be seen. Most ancient of all is the cathedral, begun in 1070, an exquisitely carved masterpiece of Gothic architecture. In the Middle Ages, its shrine to St Olav was northern Europe's most important religious site and a walk along one of the nine pilgrim's paths around it takes you swiftly into tranquil, timeless countryside. Another option is to rent a bicycle to visit photogenic districts such as Bakklandet, whose lanes are edged with pastel-painted houses, or take to a kayak to admire its waterfront architecture from the river.
BERGEN AND THE WESTERN FJORDS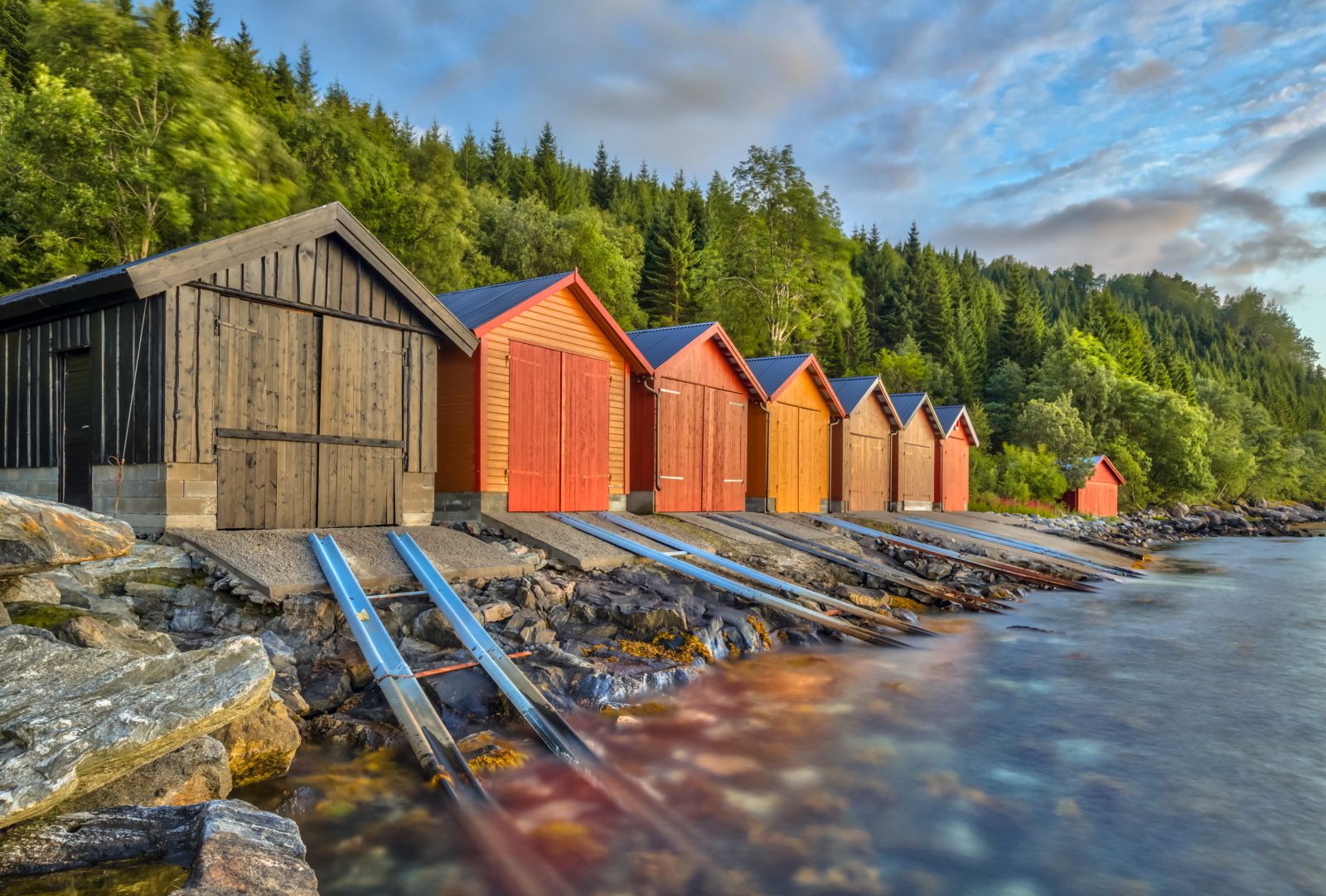 This beguiling port city on Norway's southwestern coast was the capital in medieval times and remained the country's largest city until well into the 19th century. Colourful wooden houses and warehouses line the wharf of its UNESCO-listed historic harbour district, Bryggen, where Hanseatic merchants once made their fortunes. Behind the waterfront, a tangle of passages leads to tiny galleries and studios: the hidden hub of a vibrant contemporary design scene. In a city framed by hills and fjords, greenery is never far away; the Fløibanen funicular whisks passengers from bustling streets to the walking trails and panoramic vistas at the summit of Fløyen in six minutes. Sea-gazing opportunities abound, from boat trips through the soaring magnificence of 'the king of the fjords', Sognefjord, to jaunts to local-flavoured islands such as Skjerjehamn and Brandasund. The coastal scenery famously inspired local boy Edvard Grieg, whose villa by the water is now a living museum with several intimate concert venues.
LOFOTEN ISLANDS AND NORDLAND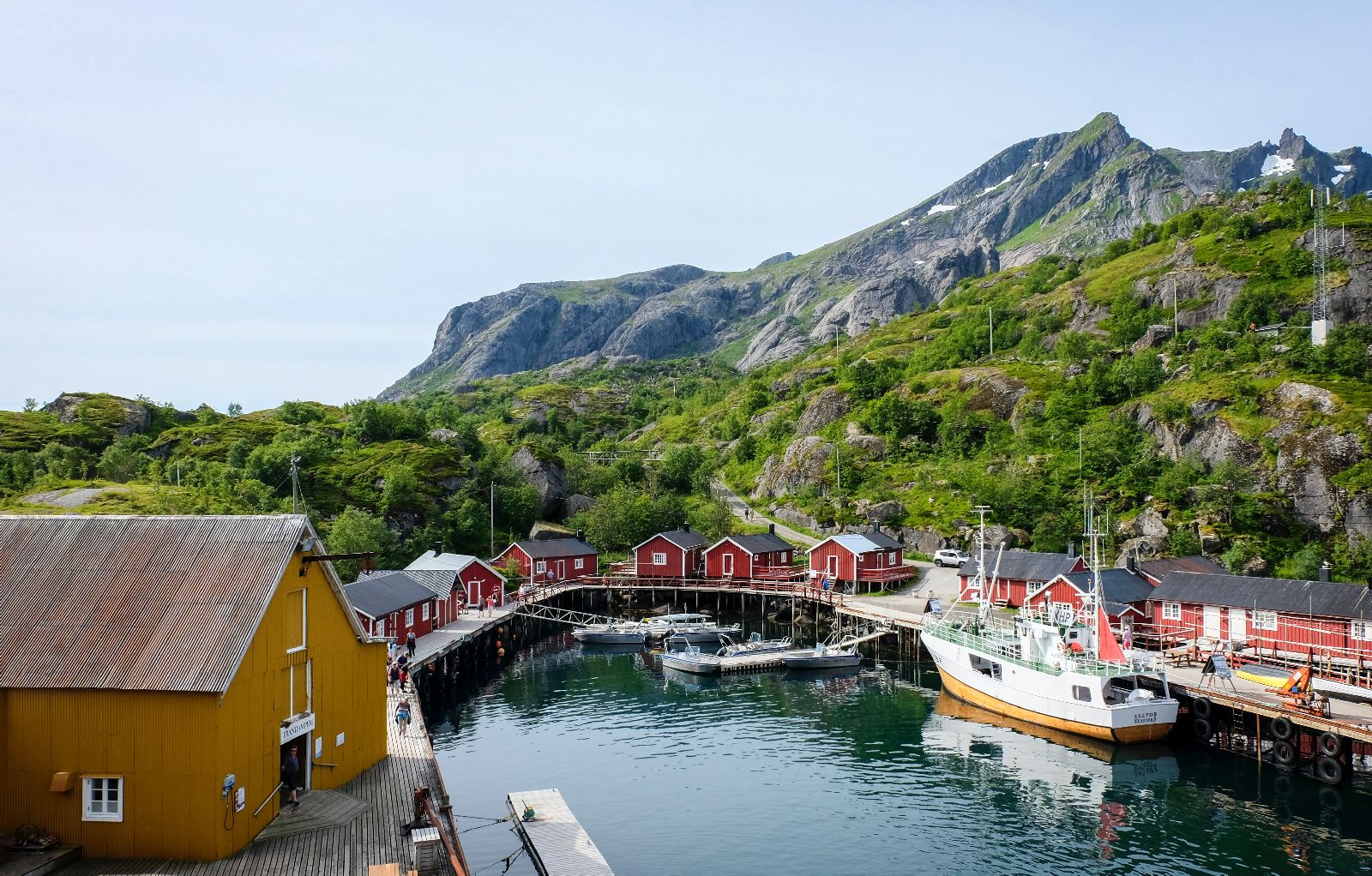 Nordland stretches for over 300 miles along Norway's northwestern coast, bisected by the Arctic Circle and crowned by the Lofoten Islands. This beyond-beautiful archipelago is blessed with epic natural beauty: snow-dusted mountains hammered out by the Norse god Thor, majestic fjords where sea eagles hunt, and sweeping bays hemmed with the whitest of sand. Thanks to the passing Gulf Stream, there's an abundance of marine life – including the world's deepest coral reef – which supports an equally impressive diversity of seabirds. Climbing, trekking, riding, kayaking and even surfing are very much top of the agenda here, especially during summer when sunsets morph imperceptibly into sunrises. These islands have a rich human history, too. Their fertile waters first brought the Vikings here a millennium ago, while their picturesque fishing villages hum with the day-to-day work of a still-thriving industry. Stay in a rorbu – a traditional red-painted fishermen's cabin – for an authentic atmosphere and sea views.