Our destination specialists will ensure you see the best that Norway has to offer, with travel tips on everything from suitable warm weather clothing to what to read.
WEATHER IN NORWAY
The climate of the Svalbard archipelago is Arctic, tempered by the warm North Atlantic current along the west and northern coasts. This means cool summers and cold winters along the wild, rugged mountainous islands. The highlands of the island interiors are generally covered in ice year round, whilst the west coast tends to be clear of ice during the summer months.
Although the average temperature is below freezing, Svalbard has a relatively clement climate compared to other areas at the same latitude. In January, the average temperature is -16⁰C; in July it is +6⁰C. The weather in Svalbard is very unstable due to significant amounts of water and warm air transported from the south encountering cold water and air from the Polar regions. Stark temperature contrasts and significant amounts of wind are the result.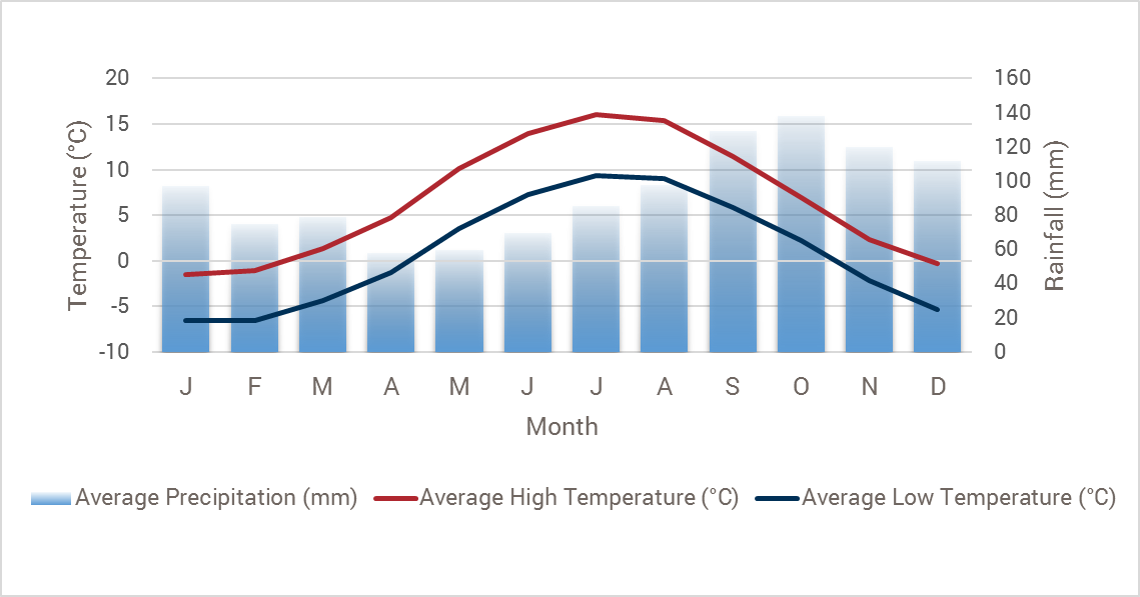 MAP OF NORWAY
WHAT TO PACK FOR NORWAY
For an expedition to Svalbard be sure to pack sunglasses, camera, binoculars, thick and thin woollen socks (to be worn simultaneously), woollen underwear and mid-layers, warm wool or fleece trousers, woollen sweater or fleece, thin woollen gloves (ideal as a base layer under snowmobile gloves), woollen mittens, scarf or neck tube, warm windproof cap (with ear muffs), windproof jacket and trousers, good hiking boots (preferably insulated), indoor shoes and leisure wear / casual clothing and small sized backpack for personal equipment. Weather can change quickly so we would recommend packing more rather than less.
MEDICATIONS & VACCINATIONS FOR NORWAY
While Norway does not present any health risks requiring specific vaccinations, you are advised to consult your medical practitioner or local travel clinic ahead of travelling to Norway. The arctic conditions and geography mean you should be best assessed for your fitness levels to ensure the altitude or cold weather will not adversely affect you. Acute Mountain Sickness, a potentially life-threatening condition for those more vulnerable in health, can be a risk in arctic regions. For further information we suggest you consult the NHS website
Fit for Travel
or contact the
Medical Advisory Service for Travellers Abroad (MASTA).
As with all travel to remote locations, ensure you are equipped with a full supply of any medications you may need for the duration of your journey.
TIPPING IN NORWAY
Leaving a gratuity is not entirely customary in Norway and generally tips are not accepted. Nobody is offended if offered but it can sometimes be awkward. For expeditions, if you feel you want to tip your guide, we would advise £20/US$30 per person per day.
GET CONNECTED
ELECTRICAL SUPPLY
Electrical sockets in Svalbard are one of the two European standard electrical socket types – 220 volts, 50 Hz.

MOBILE / INTERNET CONNECTIVITY
In Longyearbyen, the old mining town on Svalbard's island, Spitsbergen, mobile phone signal is generally good; but it disappears entirely in the interior of Svalbard. There are several public internet terminals in Longyearbyen. There is also WiFi at Trappers Hotel and at Isfjord Radio.
RECOMMENDED READING
Guide to Svalbard – The Arctic Pearl by Inovar Perrson
North of Danger by Dale Hollerbach Fife
Bear Island by Alistair MacLean
His Dark Materials, trilogy by Philip Pullman
An Enemy of the People by Henrik Ibsen
Hunger by Knut Hamsun