The choice of activities to enjoy and places to explore in Uganda is endless but our travel specialists have highlighted a few of the best experiences guaranteed to make your trip unforgettable.
GO GORILLA TRACKING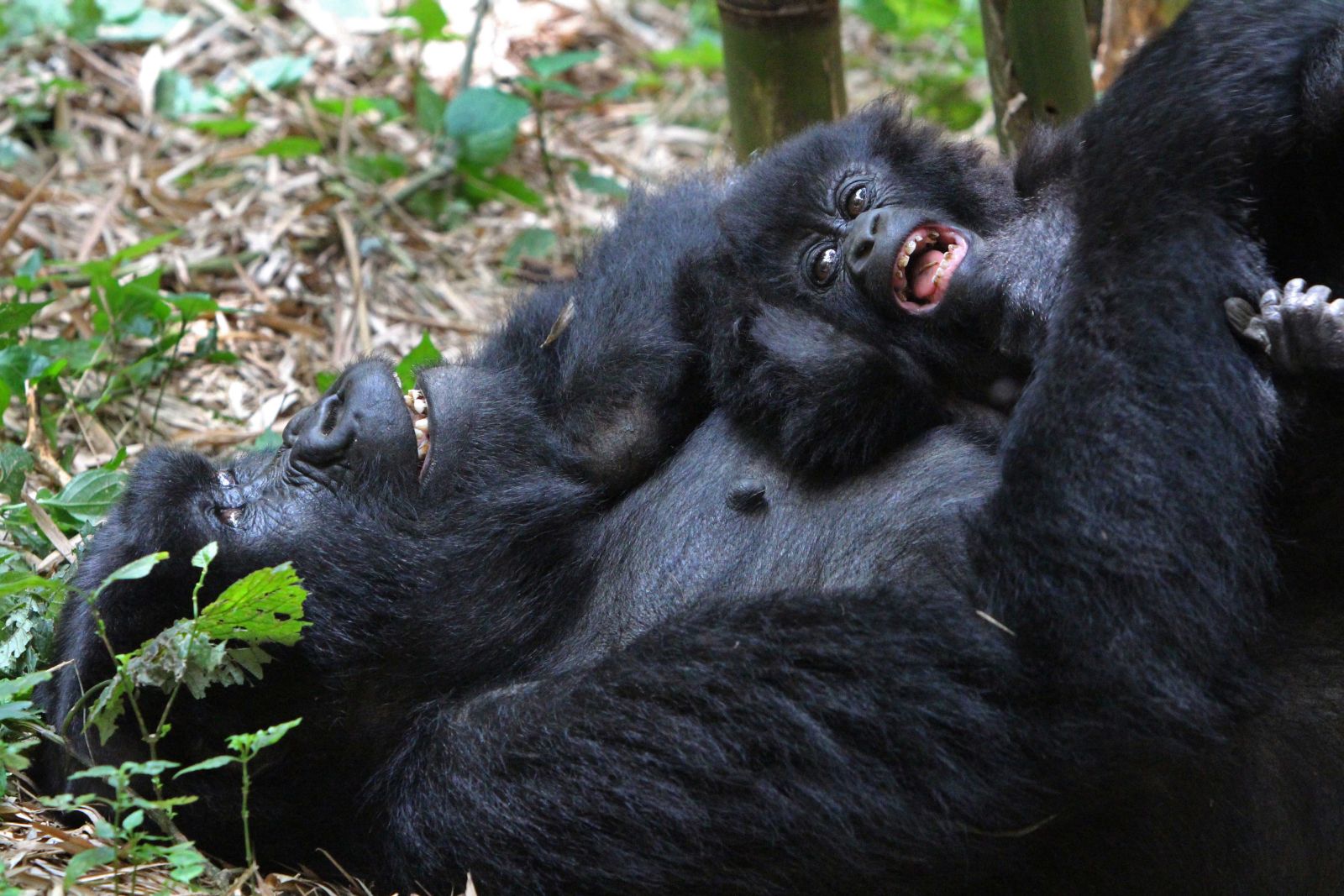 One of the main reasons travellers visit Uganda is for the chance to get up-close to the mountain gorillas that live in the Bwindi Impenetrable Forest. A tracking permit allows you to meet one of 14 gorilla groups for an hour (the cost goes towards their conservation). The terrain can be challenging – but it's worth it. The best time to see the gorillas is in dry season, between December to February and June to August.
EXPLORE CRATER LAKES
Formed as a result of volcanic activity around 8,000 years ago, Uganda's crater lakes are simply beautiful. Don't miss Katwe Crater Lake, at the highest point in the Queen Elizabeth National Park, which has views out across the surrounding undulating hills. Or Lake Rutoto, which is shaped like an African map and believed to be the deepest of all. There's also Lake Nyambikere (it means the Lake of Frogs) in the Kibale National Park; from here it's also worth taking a guided tour of the 'Breasts of Nyinamwiru', stalactite and stalagmite caves which the Batoro people link to a legend that teaches the young to respect their elders.
CANOE ON LAKE MUTANDA
Near to Bwindi Impenetrable Forest and Mgahinga Gorilla National Park, Lake Mutanda makes for a peaceful pitstop after a gorilla trek. Take a canoe out to spot otters and birdlife around the lake, which is its most stunning at sunrise and sunset. Be sure to take a camera too, as there are great views of the Virunga Mountain range from the water.
TRACK INDIGENOUS GOLDEN MONKEYS
Mountain gorillas aren't the only animal worth tracking in the Virunga National Park: golden monkeys, which are fewer in numbers and less researched yet face similar challenges as their primate cousins, can also be seen. Escorted by a ranger and a guide, travellers can hike through the Mgahinga Gorilla National Park to spot groups of up to 30 golden monkeys.
SEE THE WATERFALLS IN BWINDI NATIONAL PARK
One of the most popular trails in the Bwindi National Park is the three-hour waterfall hike (it's moderate in difficulty; there are also trails for different abilities). During the walk through the forest canopy, your guide will know the best places to spot monkeys, birds and butterflies – with the waterfall a refreshing sight at the end.