If the pure splendour of snow-capped mountains, breath-taking views and endless sunny skies captivate you but you're not an avid skier, fear not. Our alternative guide to the world's best winter wonderland destinations has plenty of adventure without a ski in sight!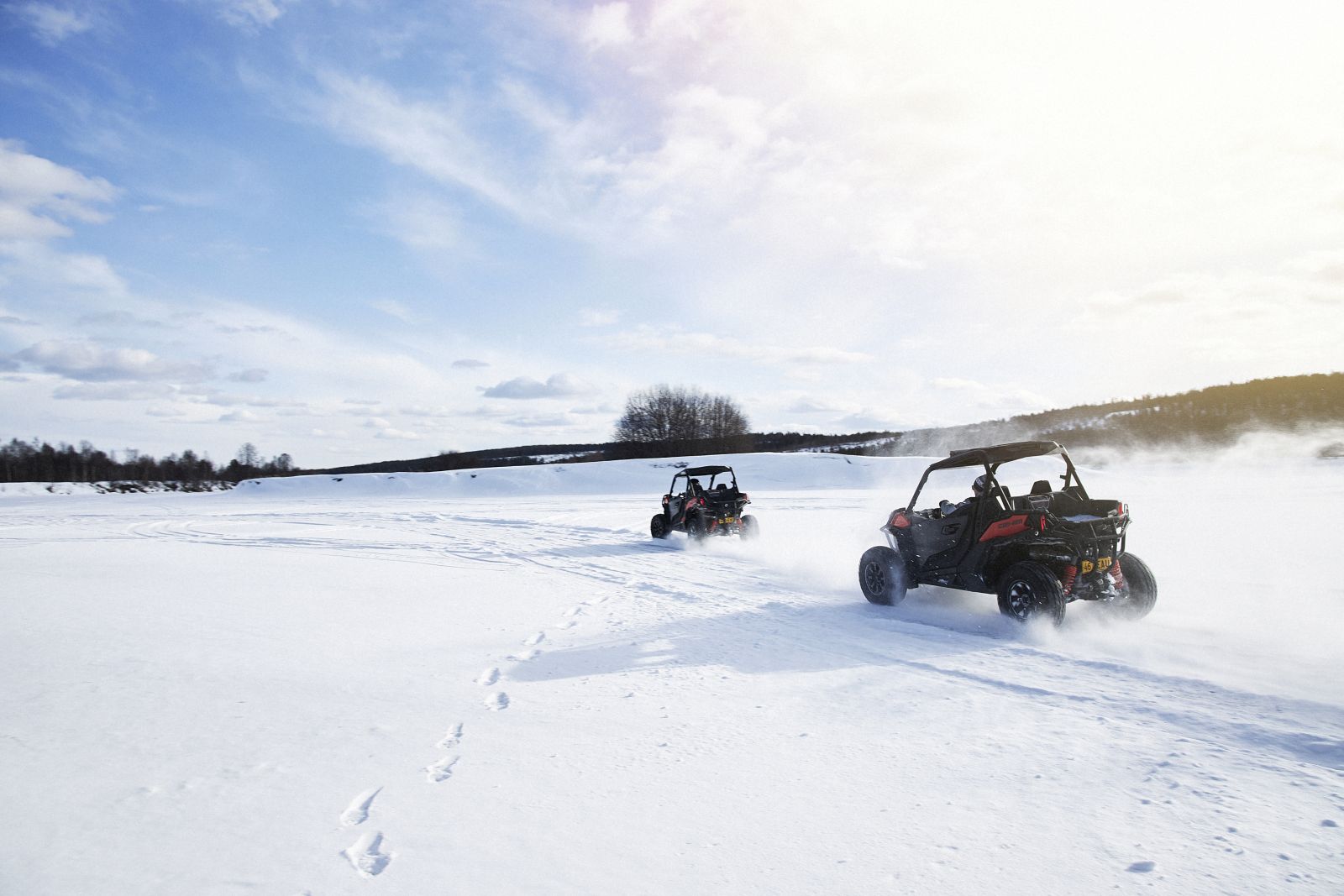 Finnish Lapland is vast and spectacular, cloaked in winter by snow-laden forests, rolling fells and frozen lakes. Accommodation varies from innovative glass igloos to luxurious log cabins, and while a full range of winter activities is on offer – snowmobiling, dogsledding, snowshoeing etc. – fun will just as likely come from simpler pursuits: making snow angels in the deep, crisp powder, building snowmen, or kick-sledding through a remote Sami village.
L7 Luxury Lodge is the perfect base for an action-packed adventure with all the trimmings. Fill your days with snowshoeing in the fells, or join the lodge guides on a snowmobile, husky or reindeer safari. After an active day relax in the outdoor Jacuzzi, the perfect place to catch a glimpse of aurora borealis.
At Octola Private Wilderness Reserve activities are almost too numerous to mention, from reindeer herding, dogsledding, ice driving and tobogganing to fat-biking, foraging and igloo building. There are also plenty of opportunities to learn about Sami culture, whose influences you can see in the ecologically inspired menus on offer at mealtimes, overseen by a chef with Michelin-star credentials.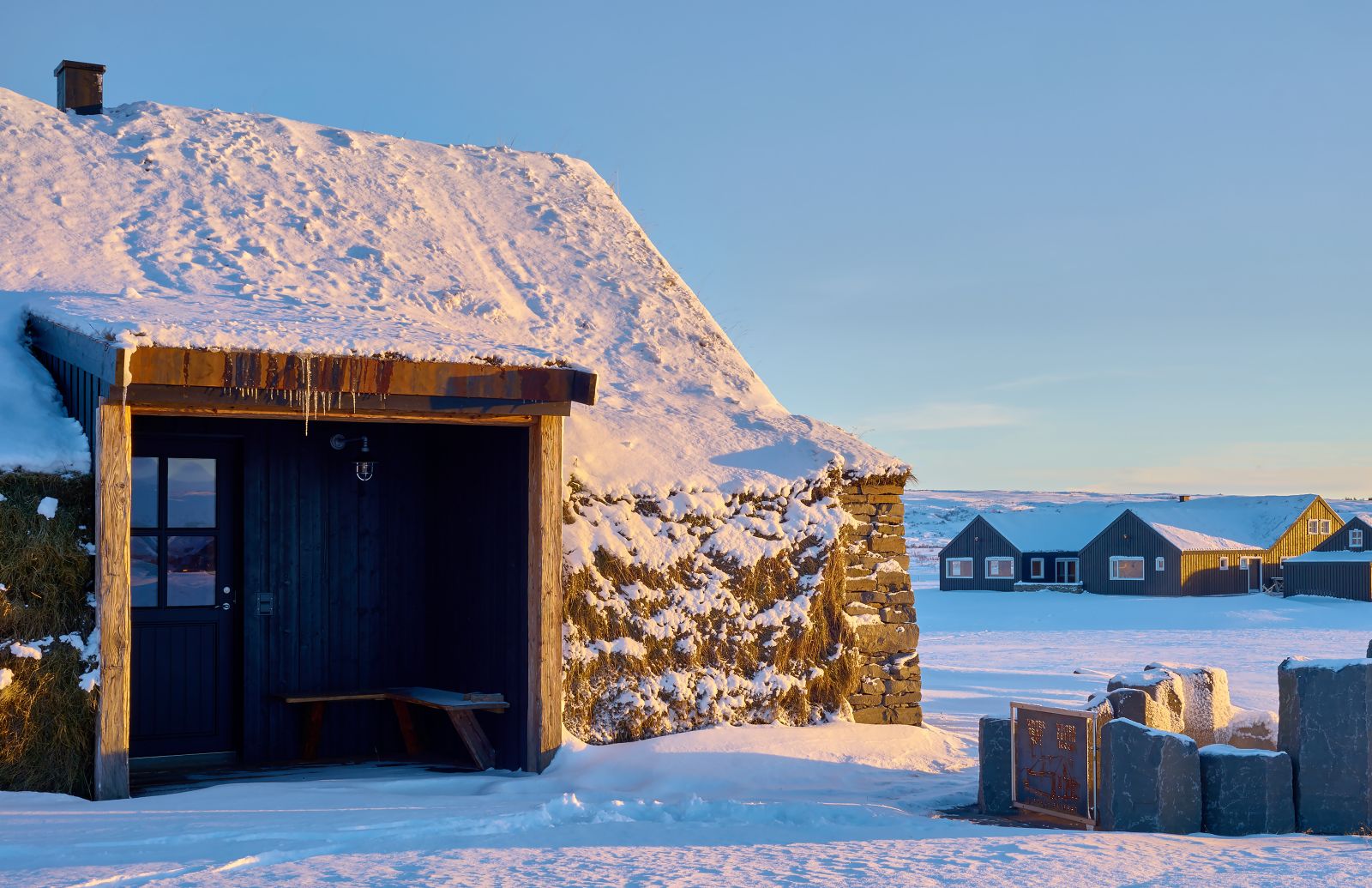 As winter wonderlands go, few are more bewitching than Iceland, with its magnificent landscape of active volcanoes, awe-inspiring glaciers, snow-dusted lava fields and iceberg-filled lagoons. Our six-day Land of Fire and Ice itinerary offers an eclectic mix of adventure and includes exploration of the Thórsmörk valley in a Superjeep and a private tour of UNESCO World Heritage Site, Thingvellir National Park.
Torfhus Retreat is within easy reach of Iceland's major landmarks. The owners still breed Icelandic horses on the property – known for their hardiness and unusual five gaits – and a riding expedition through the nearby hills and forests is an absolute must if you're in any way equine minded. Each of the 25 turf-covered chalets at Torfhus has a basalt stone hot pool to slip into after riding, all naturally heated by geothermal waters, perfect for relaxing aching limbs.
Where better for a winter adventure than Svalbard, one of the world's last true wildernesses. Here you can get your adrenaline pumping on a true Arctic adventure. Race over miles of glaciers, mountains and frozen fjords on exhilarating snowmobiles and mush huskies across the Endalen Valley. Wildlife enthusiasts will revel in spotting seals, Svalbard reindeer, ptarmigan and snow buntings, as well as the elusive 'King of the Arctic', the polar bear.
You'll find plenty to thrill too at Engholm Husky, a warm and welcoming lodge located next to the Karasjohka River, near the border with Finland in Norway's far north. Its owner, Sven Engholm, is a mushing legend. He's won Europe's longest dogsled race – the fearsome 1,000km Finnmarksløpet – an unprecedented 11 times and has drawn on his experience to create the hugely popular husky safaris for which his lodge is now famous. Safaris can last anywhere from one to 11 days, but whatever the duration one thing's for certain: driving your own sled through the Arctic wilderness, pulled by a team of six howling huskies, is a thrill like no other.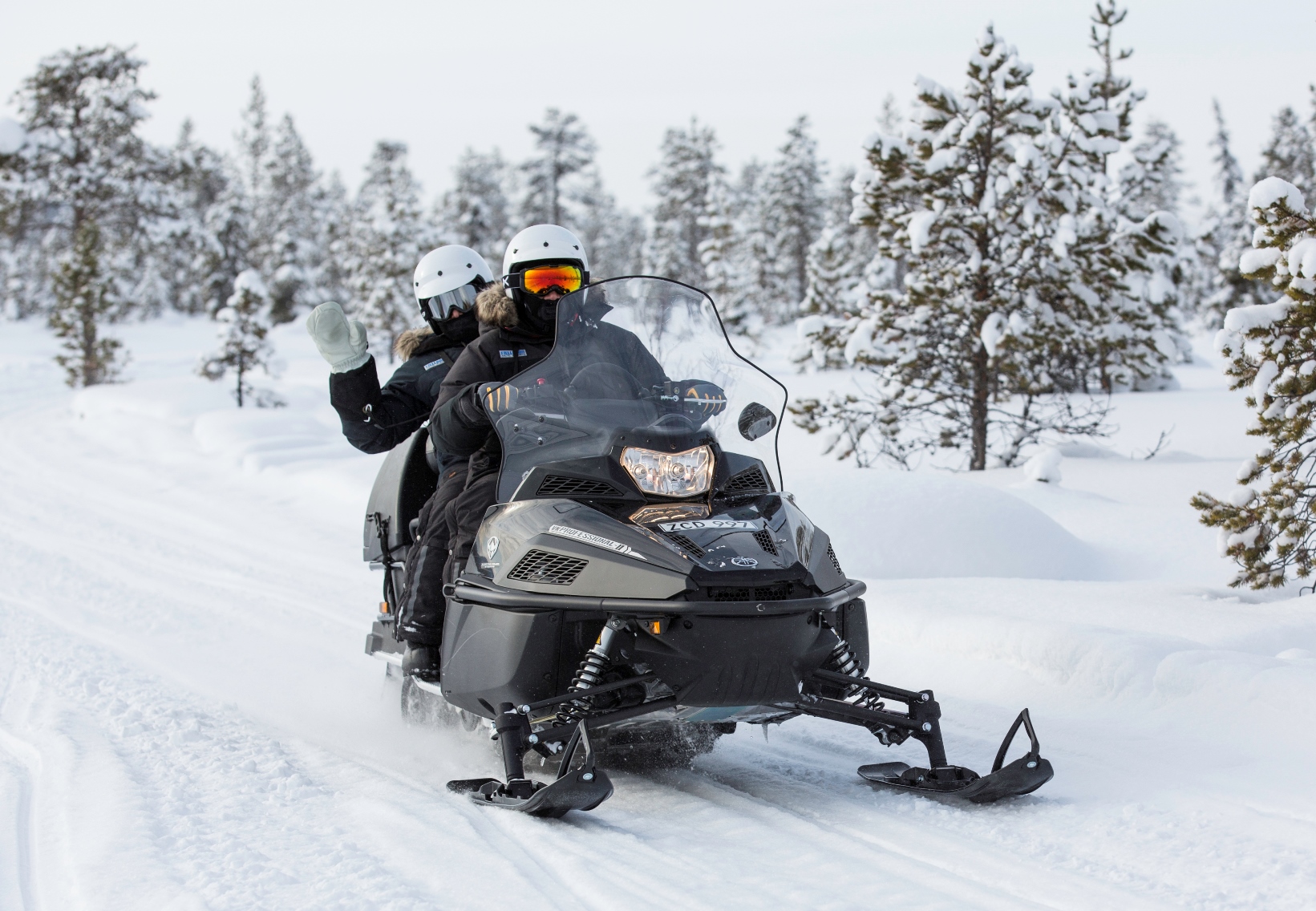 Swedish Lapland is one of the last great wildernesses in Europe, unblemished by development bar a few idle roads. The landscape in Sweden has an elemental beauty: sweeping tundra punctuated by craggy peaks, snow-laden forests, mountain tarns and herds of grazing reindeer.
You can go snow-mobiling, reindeer-sledding, learn the art of ice sculpting from a Master Sculptor, climb a frozen waterfall or try your hand at ice-fishing through a hole on Lake Vakkkara. Accommodation options are rich and varied, from the original Icehotel, built anew each year from ice blocks cut from the frozen River Torne, to a mirror-clad treehouse and a tipi in a traditional Sami Lavvu camp. Fjellborg Arctic Lodge is a chic exclusive-use lodge in Swedish Lapland with four homely bedrooms and myriad Arctic pursuits to thrill. Even reaching the lodge is an adventure involving dog sled journey from the remote airport.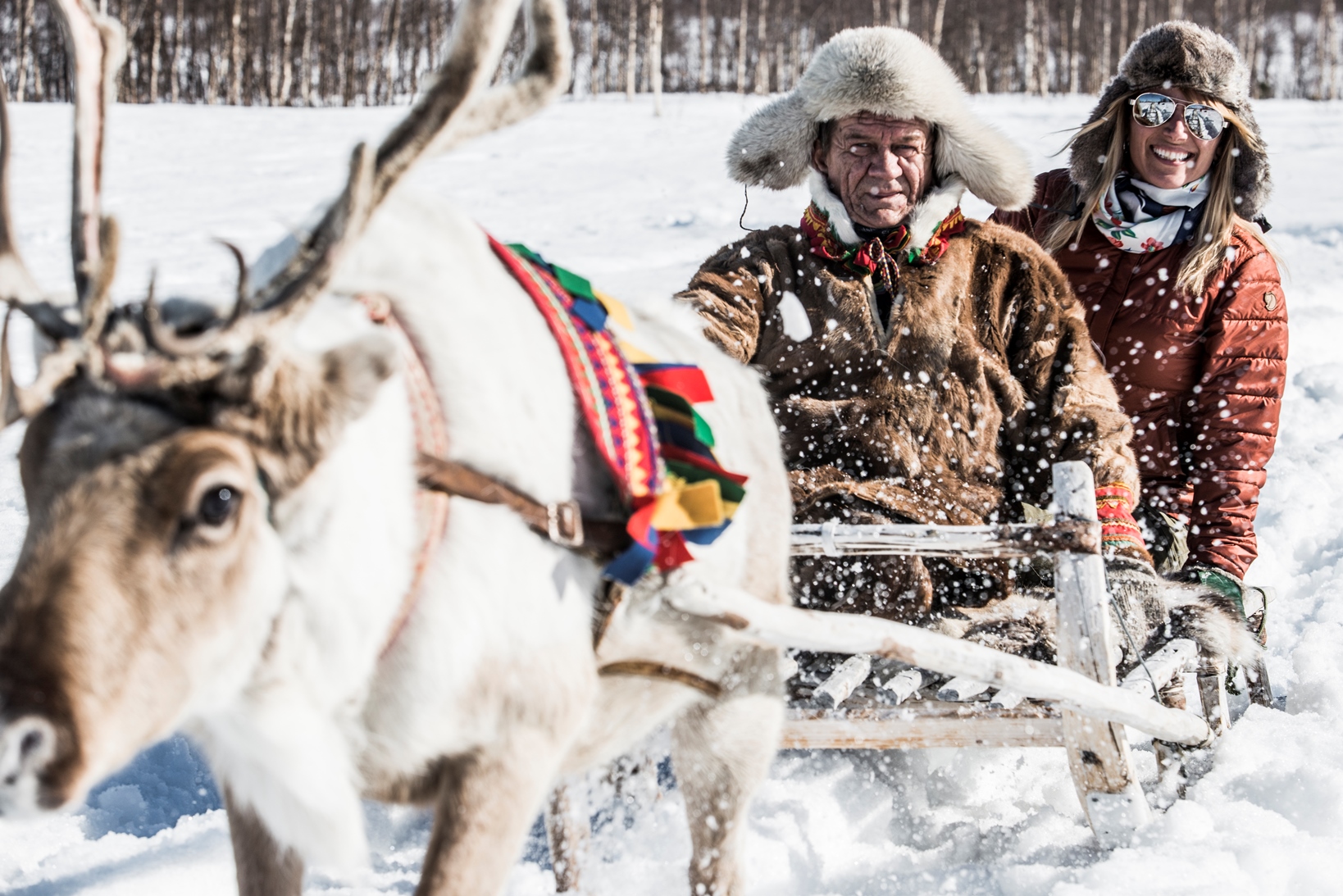 One of the most romantic to stay, deep in the heart of the boreal forest, is Loggers Lodge which promises the best in Scandinavian chic. Here you can go snow shoeing through the forests or take a dog sled pulled by Alaskan huskies, perhaps meeting Sami reindeer herders en route. After a busy day in the snow, relax in the wood-fired sauna or outdoor hot tub before sitting down to a hearty meal of Arctic char with wild mushrooms prepared by private chef Jørgen.
See An Arctic Lapland Safari for some of Sweden's best winter adventures.