On the eastern coast of Central America, Belize promises adventure on land and sea. Our Belize specialists provide professional travel advice on the best time to go, places to stay and to help you experience the best of the country's unique marine life.
WEATHER IN BELIZE
The dry season is between February and May, and this is the most popular time to visit. During the rainy season from June to January, the days are warm and sunny, and there are often short bursts of rain and storms in the afternoon. Hurricane season is from June to November and usually includes coastal flooding, especially in the south. Temperatures are slightly higher inland, except for the southern highlands, where it is noticeably cooler year round.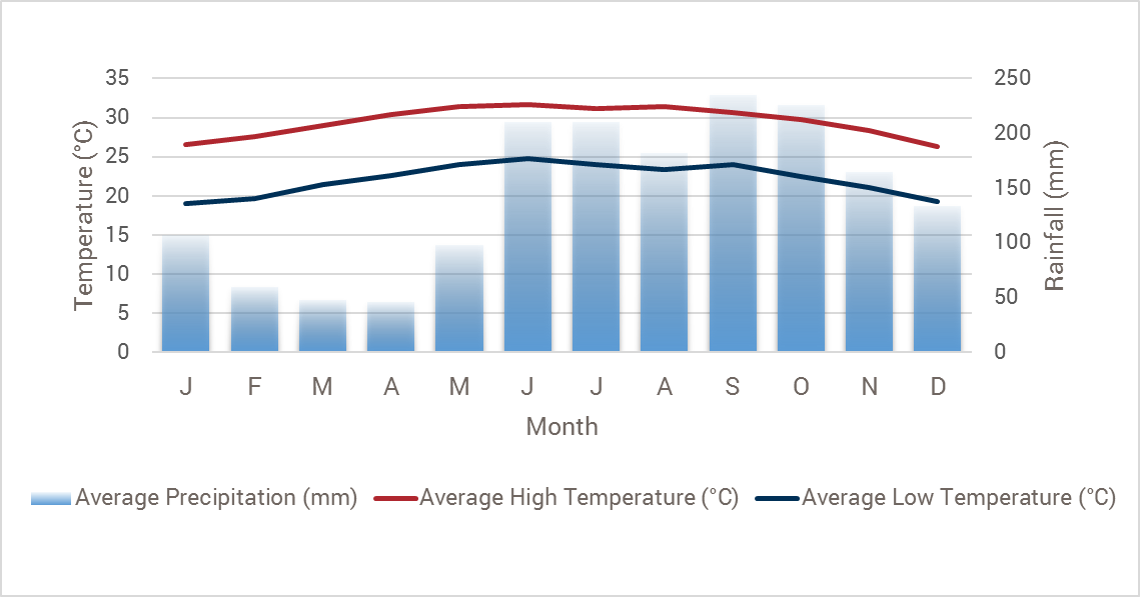 MAP OF BELIZE
MEDICATIONS & VACCINATIONS IN BELIZE
We recommend you consult your doctor or local travel clinic ahead of your trip to Belize. You may be advised to consider a Tetanus or Rabies vaccination. You will need proof of yellow fever vaccination if you are travelling from a country known to have risk of yellow fever. We suggest for further information you also visit the NHS's travel health advisory site
Fit for Travel
or
The Center for Disease Control and Prevention
website.
TIPPING IN BELIZE
Most hotels in Belize add a 10% service charge to bills. If tips are not already included then you should give a gratuity of around 5 - 10%. At restaurants and bars, tips are not included and it is common to add around 15% to the total, though anything between 10 - 20 % is suitable. Etiquette in Belize requires you hand over your tip to the waiter directly. Taxi drivers don't expect tips but small amounts are appreciated.
GET CONNECTED
ELECTRICAL SUPPLY
Belize uses 110 volt and 120 volt plugs with 60 cycle electricity, which includes the UK type plug illustrated below. Adaptors can be found at airports ahead of your trip to Belize.






MOBILE / INTERNET CONNECTIVITY
With the exception of more remote regions, mobile phone coverage throughout Belize is generally good. Most hotels and restaurants offer Wifi, however connections can be slow and few places have high speed internet access.
TRAVELLING WITH CHILDREN IN BELIZE
Single parents or adults travelling with children who are not their own children are required to present notarised documentary evidence of parental authorisation or consent before entry into Belize; sometimes also upon departure.
RECOMMENDED READING
I Spent it all in Belize by Emory King
The Last Flight of the Scarlet Macaw by Bruce Barcott
Our Man in Belize by Richard Timothy Conroy
Time Amongst the Maya by Ronald Wright
Belize Survivor: Darker Side of Paradise by Nancy Koerner
How to Cook a Tapir: A Memoir of Belize by Joan Fry