Straddling the equator is Ecuador and its annexed archipelago of Galapagos Islands, made famous by Charles Darwin and offering one of UNESCO's most unique World Heritage Sites. Our travel experts are exceptionally well travelled and can provide first hand Ecuador travel advice and travel tips for the Galapagos Islands.


ECUADOR TRAVEL ADVICE: WEATHER
The Ecuadorian climate is tropical along the coast, becoming cooler inland at higher elevations, and tropical in the Amazonian jungle lowlands. Quito and the highlands are comfortable year-round, with temperatures usually in the 60s during the day and occasional light showers. The Amazon regions are hot, humid and wet year-round with a slightly wetter season from April to June.

For the Galapagos Islands, even though they are on the Equator, the cold Humboldt Current causes frequent drizzles for most of the year. During the season known as the garua (June to November), the temperature by the sea is 22 °C, a steady and cold wind blows from the south and south east, frequent drizzles (garuas) last most of the day, and dense fog conceals the islands. During the warm season (December to May), the average sea and air temperature rises to 25 °C , there is no wind at all, the sun shines and there are sporadic rain showers.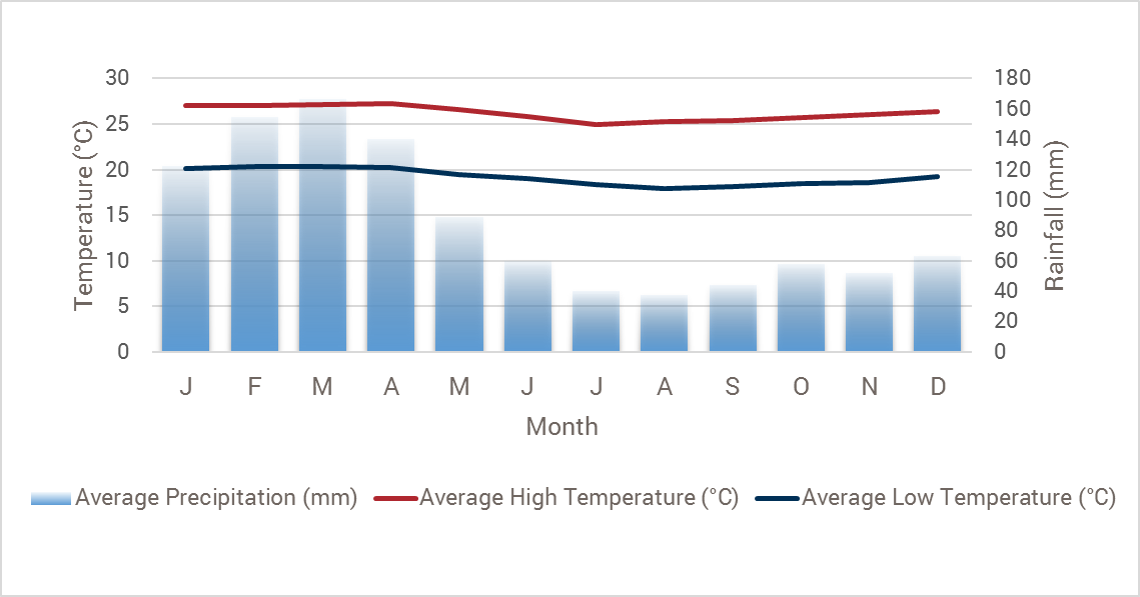 MAP OF ECUADOR AND GALAPAGOS
WHAT TO PACK FOR ECUADOR AND GALAPAGOS
Packing for Ecuador can be a little tricky because of the diverse spectrum of environments you will encounter, ranging from high altitudes to dense jungle. What you pack is dependent on the areas you visit, the activities in your itinerary and the season you travel. Take lightweight natural fabrics and rainwear for subtropical areas. In the uplands - sweaters, a light jacket or a shawl may be needed for the cooler evenings, and jumpers will definitely be required if you are staying in the mountains as the temperature drops sharply at sundown. In Quito, for example, it may be T-shirt weather at midday, but you will need a fleece or jacket by around 6pm. Quick-drying travel trousers are vital in the humid coast where heavy fabrics such as denim can take a week to dry in the rainy season. Trousers with zip-on/off legs are good for converting shorts to long trousers at sunset. A lightweight, long-sleeved shirt or blouse with buttoned cuffs will help to protect your arms from insect bites.

Binoculars are essential for wildlife viewing. If you are going to the Galapagos Islands or other very sensitive ecosystems, you might consider packing eco-friendly sunscreen, organic toiletries and biodegradable soap or shampoo.
MEDICATIONS AND VACCINATIONS FOR ECUADOR AND GALAPAGOS
Medical care is available in major cities, but may be difficult to find in rural areas. Most doctors and hospitals will expect payment in cash, regardless of whether you have travel health insurance. Make sure you take any medications you require with you in their original containers, clearly labelled. A signed, dated letter from your doctor describing all medical conditions and medications is also worth taking. Parts of Ecuador (including Quito) are at high altitude. If you plan to travel to altitudes over 3,000 metres. it is advisable to contact your GP if you suffer from high blood pressure, a heart condition or respiratory problems.

If visiting the Galapagos Islands, you will need to know your blood type, failure to provide this may result in you being refused entry. For further health information for both destinations you can see Fit For Travel and The Centers for Disease Control and Prevention.
TIPPING IN ECUADOR AND GALAPAGOS
Tipping is customary in Ecuador, however is entirely discretionary and dependent on the standard of service, but many people ask for guidance on what to tip, so we suggest around 10% in restaurants (provided this has not been added to the bill already), $US10 per day for guides, $US5 per day for drivers and $US1 for taxis and porters.
GET CONNECTED
ELECTRICAL SUPPLY
Ecuador uses 110 volt, 60 cycle electricity, same as the US. Plugs are typically the 2 pronged flat type.




MOBILE / INTERNET CONNECTIVITY
Generally speaking, mobile phone coverage throughout Ecuador is good. Roaming agreements exist with most international mobile phone companies, but you are advised to check service providers. Most hotels, and in recent years a number of cafés and shopping centres, have WiFi internet access. Always check what charges will be made before using. In some cases WiFi will be complimentary whilst in others it will be chargeable.

Until just a few years ago, there was no internet in the Galapagos Islands, and although the towns now have internet service, and WiFi, it may be erratic as the communications systems and technology are not as sophisticated as they may be back home. Further, some expeditions have WiFi though, again, connection can be sporadic. Telephone service can also be varied but is generally fairly reasonable.
RECOMMENDED READING
Travels in the Beagle by Charles Darwin
The Conquest of the Incas by John Hemming
Historical Dictionary of Ecuador by A.W. Bork and G. Mayer
The Panama Hat Trail by Tom Miller
Savages by Joe Kane