Our destination specialists are exceptionally well-travelled and would be delighted to offer travel advice on the best time to go and places to see in Mexico.
WEATHER IN MEXICO
Mexico is a year-round destination. The higher temperatures fall within the rainy season of May to October, and hurricane season can affect the Caribbean coast around July to November. The area around the Sierra Madre which extends from the US border down to Mexico city has a more moderate climate with warm days and cool nights. Winter here - from December to February - can be cold.
Yucatán, in common with the rest of Mexico, can be unbearably muggy from April until June, with a brief respite before the hurricane season (July-October/November) starts. The best time to visit is November/December; not only has the weather improved, but you also catch the slight lull before the busy tourist season begins.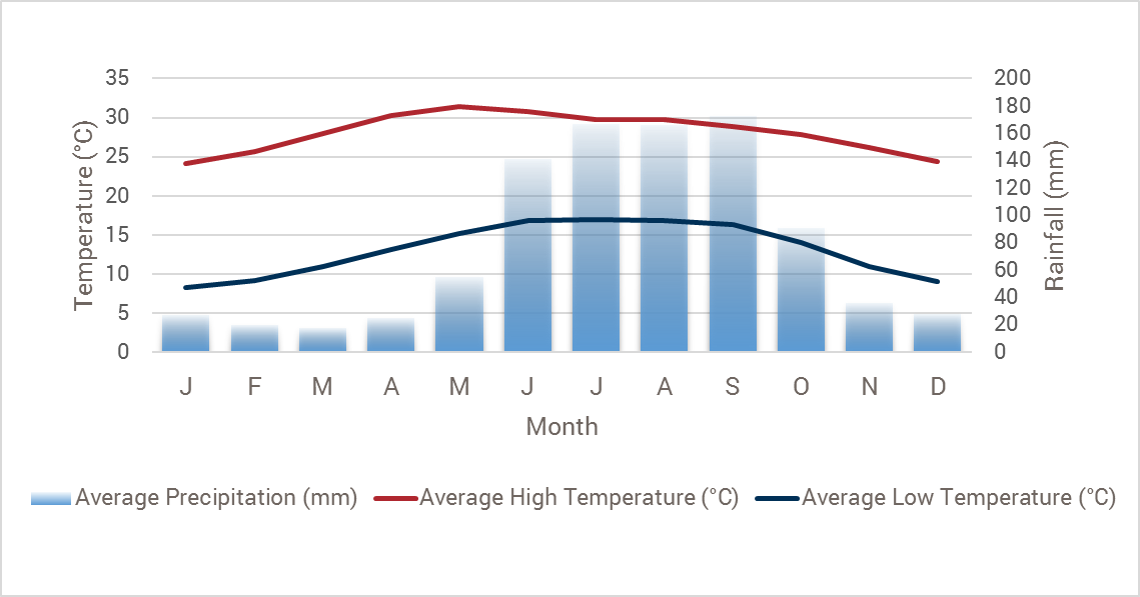 MAP OF MEXICO
WHAT TO PACK FOR MEXICO
Whether protecting against mosquitos or feeling the chill of cooler evenings, packing for Mexico is all about layering your clothes. As a hot climate destination with widely-accepted western values, it is recommended you bring basic casual wear in the form of shorts, T-shirts, skirts, sandals, some good sturdy walking shoes; as well as a cardigan or long-sleeved shirt and pashmina. You will almost certainly want to bring some swimwear, and a few dressier options for evenings out. Insect repellent, sunscreen and a comfortable daypack are also advised.
MEDICATIONS & VACCINATIONS FOR MEXICO
We always recommend that you see your doctor or a travel clinic before travelling to make sure that you take any necessary preventative measures by way of vaccinations or prescribed medications. Mexico can present Hepatitis A and Typhoid risk, and this should be assessed with your health practitioner several weeks before you travel. You might also like to look at the
NHS's Fit for Travel
website or
The Center for Disease Control and Prevention.
TIPPING IN MEXICO
Tip according to the quality of service. Many establishments include a gratuity in the total so check your bill to see if it has already been added.
GET CONNECTED
ELECTICAL SUPPLY
Electrical sockets in Mexico usually supply electricity at between 110 and 120 volts AC, the same as the United States of America.

MOBILE / INTERNET CONNECTIVITY
Most hotels, and in recent years a number of cafés and shopping centres have WiFi internet access, as high-speed Internet connection is the norm in Mexico today. In some cases WiFi will be complimentary whilst in others it will be chargeable. Generally speaking, mobile phone coverage throughout Mexico is very good. Roaming agreements exist with most international mobile phone companies, but travellers should check with their service providers.


RECOMMENDED READING
The Plumed Serpent by D H Lawrence
Terra Nostra by Carlos Fuentes
Labyrinth of Solitude by Octavio Paz, winner of the 1990 Nobel Prize for Literature.
Conquest: Montezuma, Cortés, and the fall of Old México by Hugh Thomas
The Power and the Glory by Graham Greene
Sliced Iguana: Travels in Mexico by Isabelle Tree