From a quintessential cooking class in foodie obsessed Oaxaca to swimming in Riviera Maya's romantic cenotes, Mexico's experiences take you from glorious, ancient Mayan cities hidden in the jungle to underwater geographical wonders.
A COOKING CLASS IN OAXACA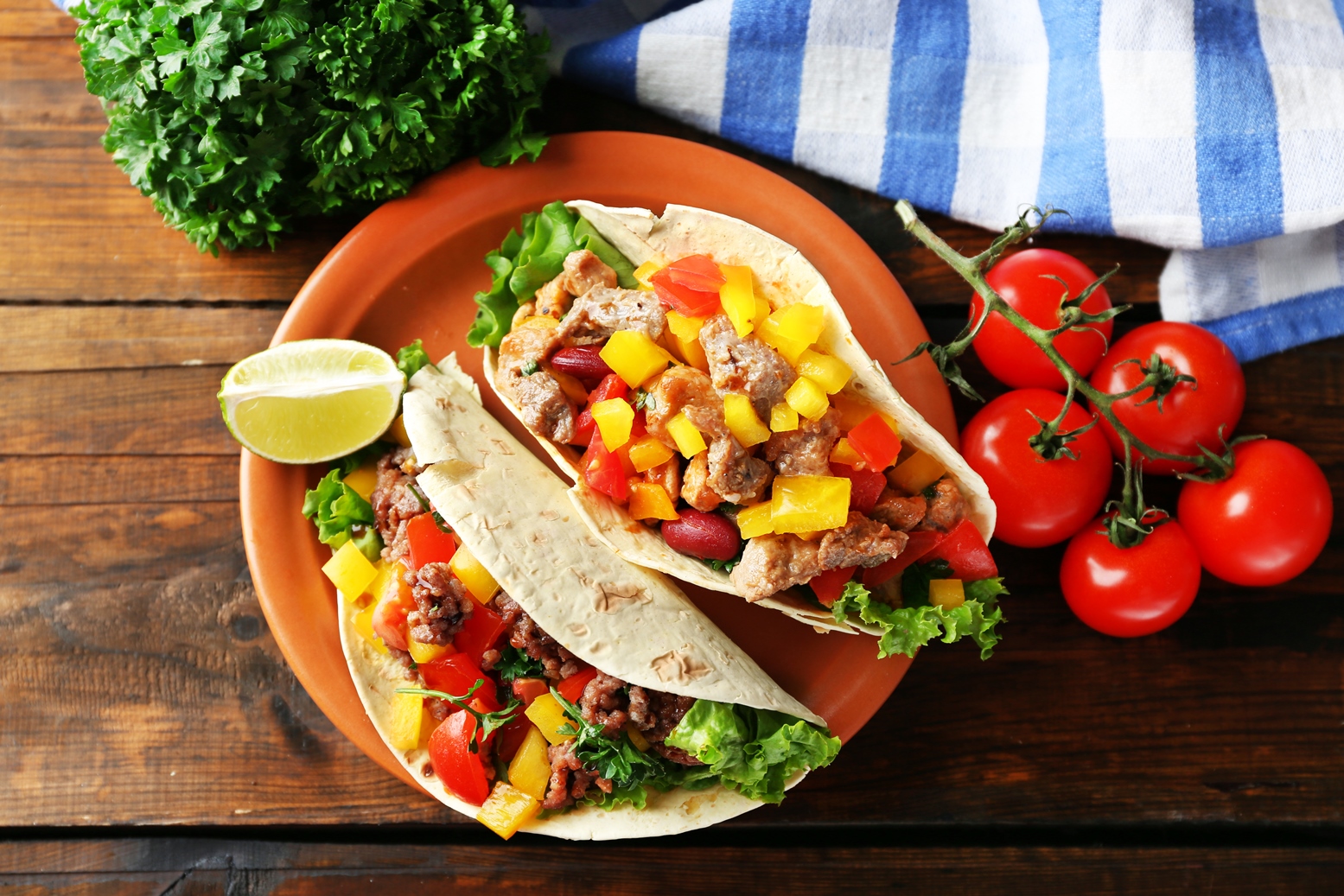 Take a foodie tour around Oaxaca, Mexico's culinary hotspot where authentic cooking classes open windows into the city's culture. First stop, Central de Abastos, the largest market in the city accompanied by a local chef who'll know exactly where to source the best chillies and prime cuts of beef. Grab a pan dulce (sweet bread) and a coffee before a hands-on cookery class learning to create typically Oaxacan food. This could be ancient tortilla making techniques or trying your hand at cooking mole, the city's celebrated dish with its many subtle, flavourful varieties. All washed down with a glass of mezcal in true local fashion.
DIVE INTO MEXICO CITY'S HISTORY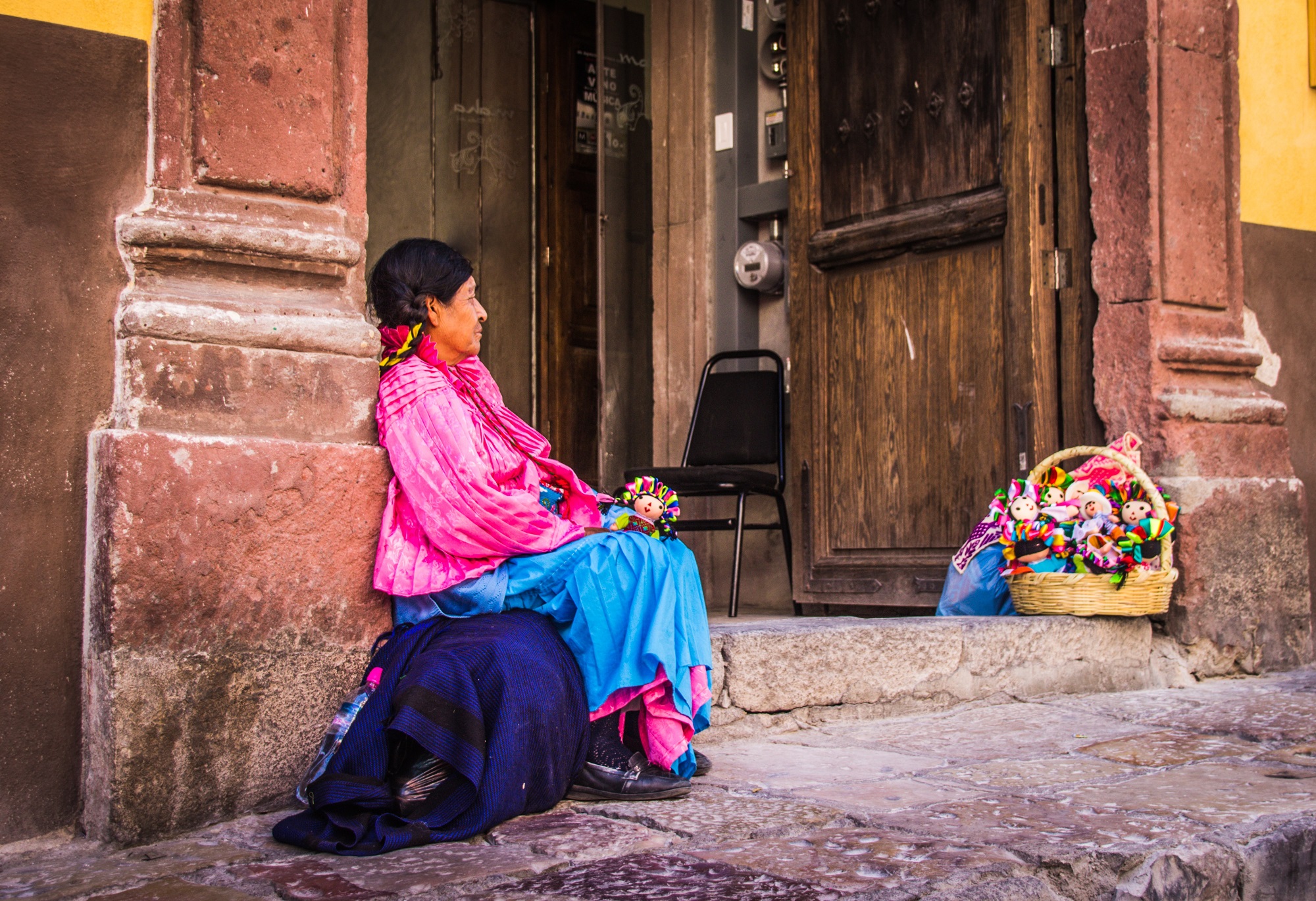 Tour the charming Coyoacan and San Angel neighbourhoods made famous by Leon Trotsky, Frida Kahlo and Diego Rivera among others. Stop at the Leon Trotksy Museum once home to the doomed Marxist revolutionary before visiting Diego Rivera Casa Estudio where Kahlo and Rivera lived between 1934 and 1940. Designed by their friend Juan O'Gorman, the building captures the artists' unified, yet separate lives reflected in two buildings linked by a walkway. Then head to the famed Casa Azul, a pilgrimage for Frida Kahlo fans. The house where she was born and died is now a beautiful museum celebrating her life with photographs, memorabilia and an iconic collection of Mexican folk art.
SNORKEL THE MESOAMERICAN REEF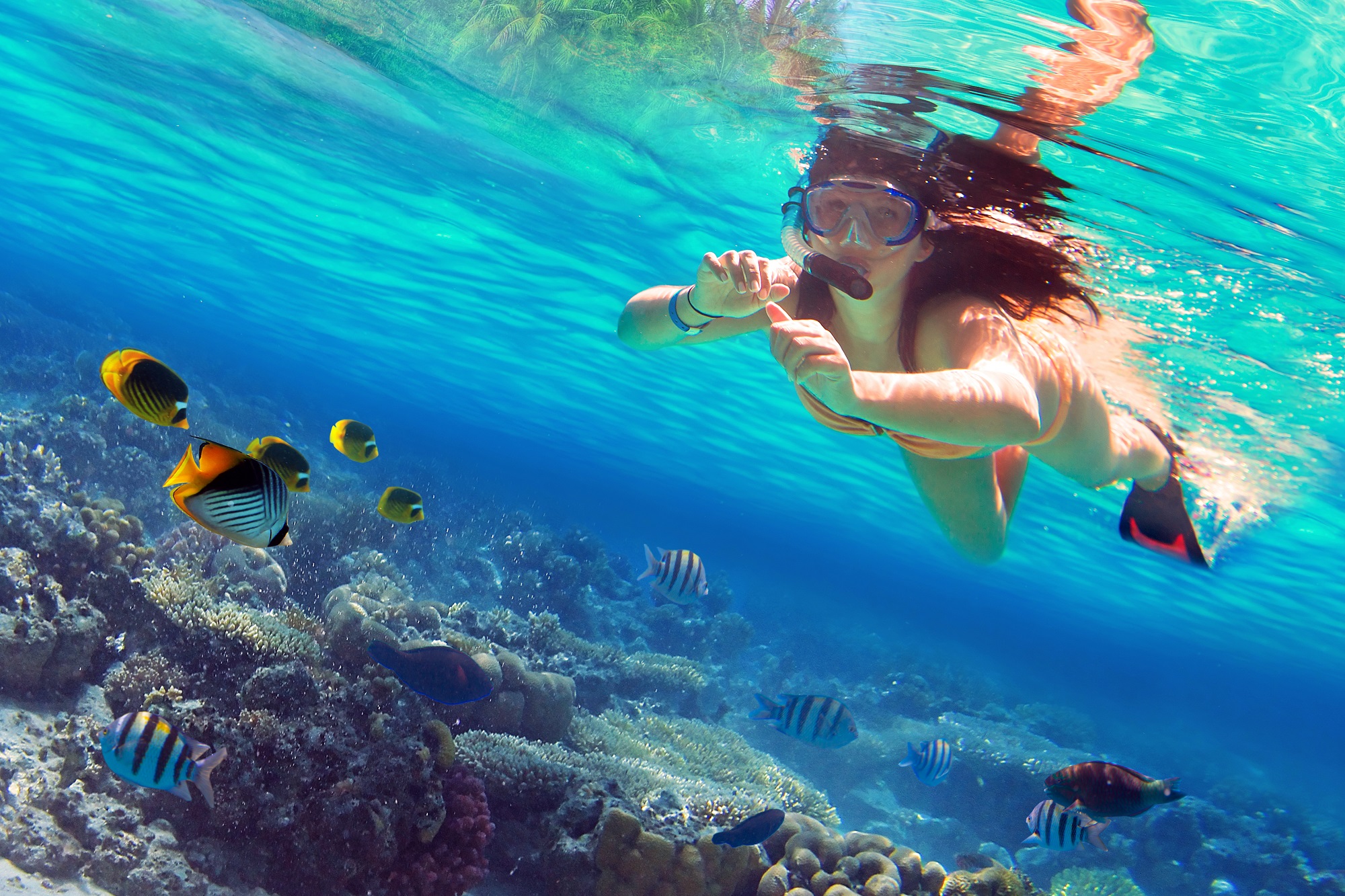 Snorkel off the white-sand Akumal Bay, considered the best snorkelling spot in Mexico. The warm waters off the gorgeous Riviera Maya are home to the Mesoamerican reef, the second largest in the world stretching nearly 1,000 kilometres from the northern tip of the Yucatan Peninsula to the Caribbean coasts of Guatemala, Belize and Honduras. With idyllic beaches and turquoise sea, it's all too easy to slip into the sparkling water teeming with huge schools of tropical fish, thriving coral reef kingdoms and numerous graceful sea turtles to which you can get up close to on a private tour.
MARVEL AT MAYAN ARCHITECTURE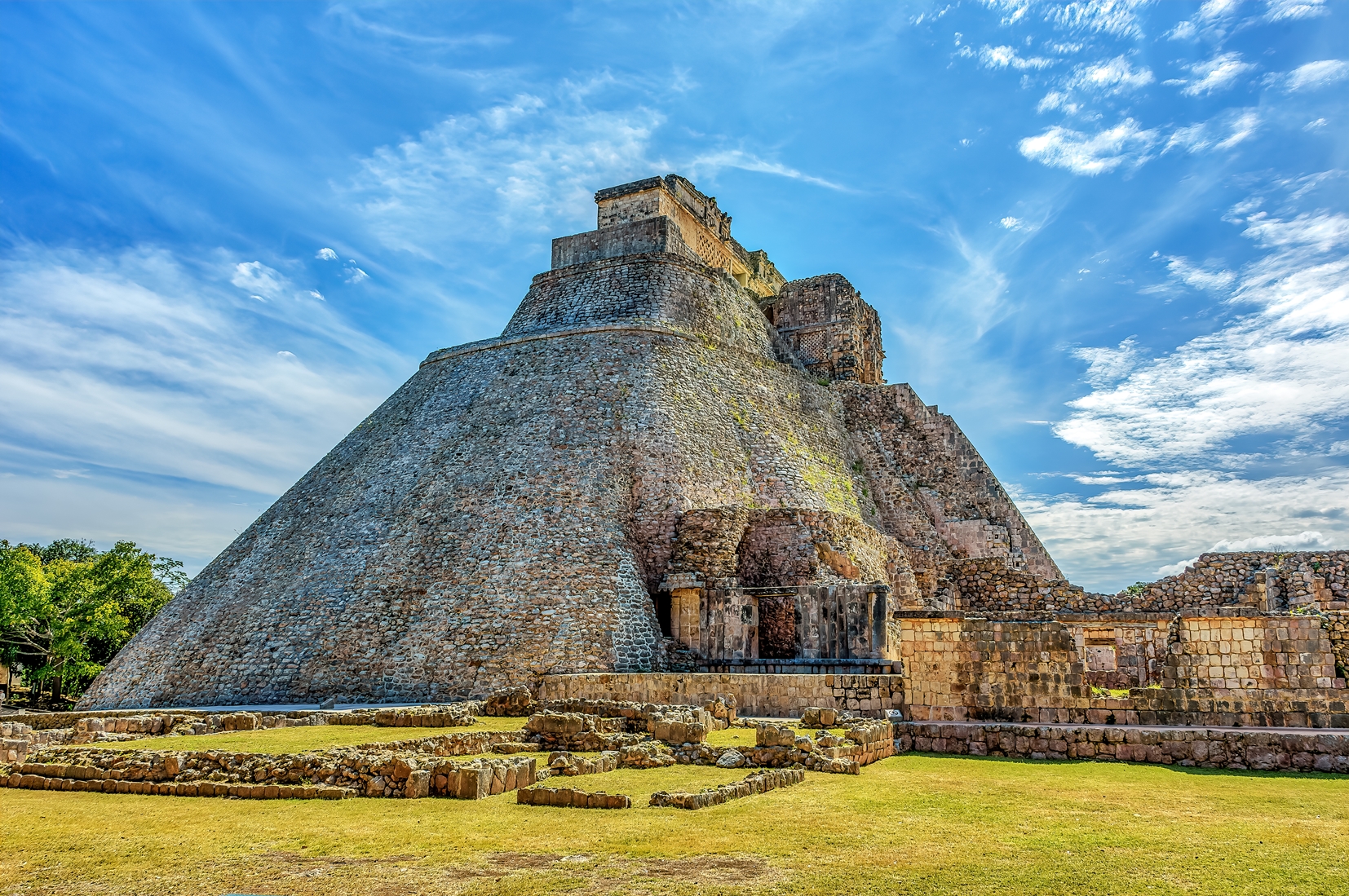 Out of all the things to do in Mexico, a tour of Chichen Itza and Uxmal is a must for ancient architectural marvels. Visit Chichen Itza, the centre of Mayan civilisation from 750AD to 1200AD and now classified as a New Seven Wonder of the World. Highlights include El Castillo, a dominating stepped pyramid comprising 365 steps, the Temple of Warriors flanked by 200 crumbling columns and the Great Ball Court, the largest playing field in Mesoamerica. For contrast, explore Uxmal, a city that peaked in 700CE with distinct engineering feats such as the curved Pyramid of the Magician and the Nun's Quadrang resembling a convent and revealing intricate carvings.
SWIM IN A CENOTE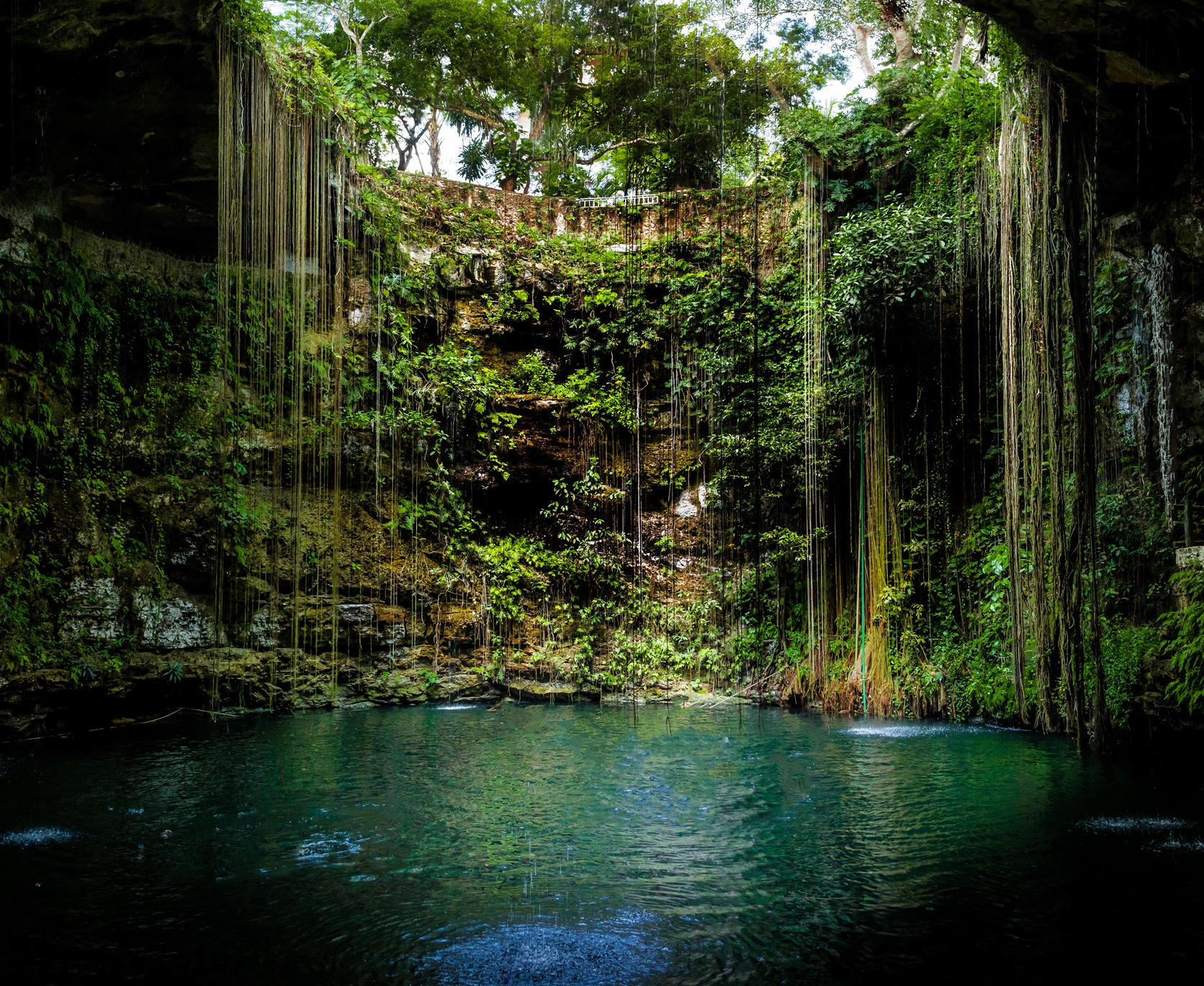 Visit the Riviera Maya's underground cenotes, part of the three largest underwater cave systems in the world. Take a dip in one of these naturally occurring, ancient sinkholes embedded in limestone rock. Access these freshwater pools often hidden by vines and vegetation via jungle paths. One such picturesque cenote is Dos Ojos (two eyes), held sacred by the Mayans who used it for ceremonial offerings. Today it's just as sensational with crystal-clear water and astounding visibility. A guide will lead you on a snorkelling session through deep river passages connecting wondrous underground chambers pierced by shards of sunlight. Pass through turquoise water and gaping caves dripping in stalactites and stalagmites.
WHALE WATCHING IN BAJA CALIFORNIA
Enjoy whale watching in the Sea of Cortez favoured by marine explorer, Jacques Cousteau, who called this narrow sea passage between Baja California and the mainland, 'the world's aquarium.' Set sail from Cabo San Lucas aboard a private yacht in the company of a naturalist guide talented at identifying magnificent humpbacks or barnacled gray whales that migrate to the warmer waters of the bay every winter. Among these extraordinary creatures you may also spot breaching sperm whales, dolphins, orcas and even the shyer blue whale that sometimes make a guest appearance near to the shores. Stop off in picturesque Santa Maria or Chileno Bay to swim among tropical fish and seahorses.