From beach-jungle paradises and hedonistic surfer's escapes to colourful colonial-style towns and an epically alluring capital city, Mexico is a country rich in history with a fiercely strong sense of identity that defies any preconceptions.
RIVIERA MAYA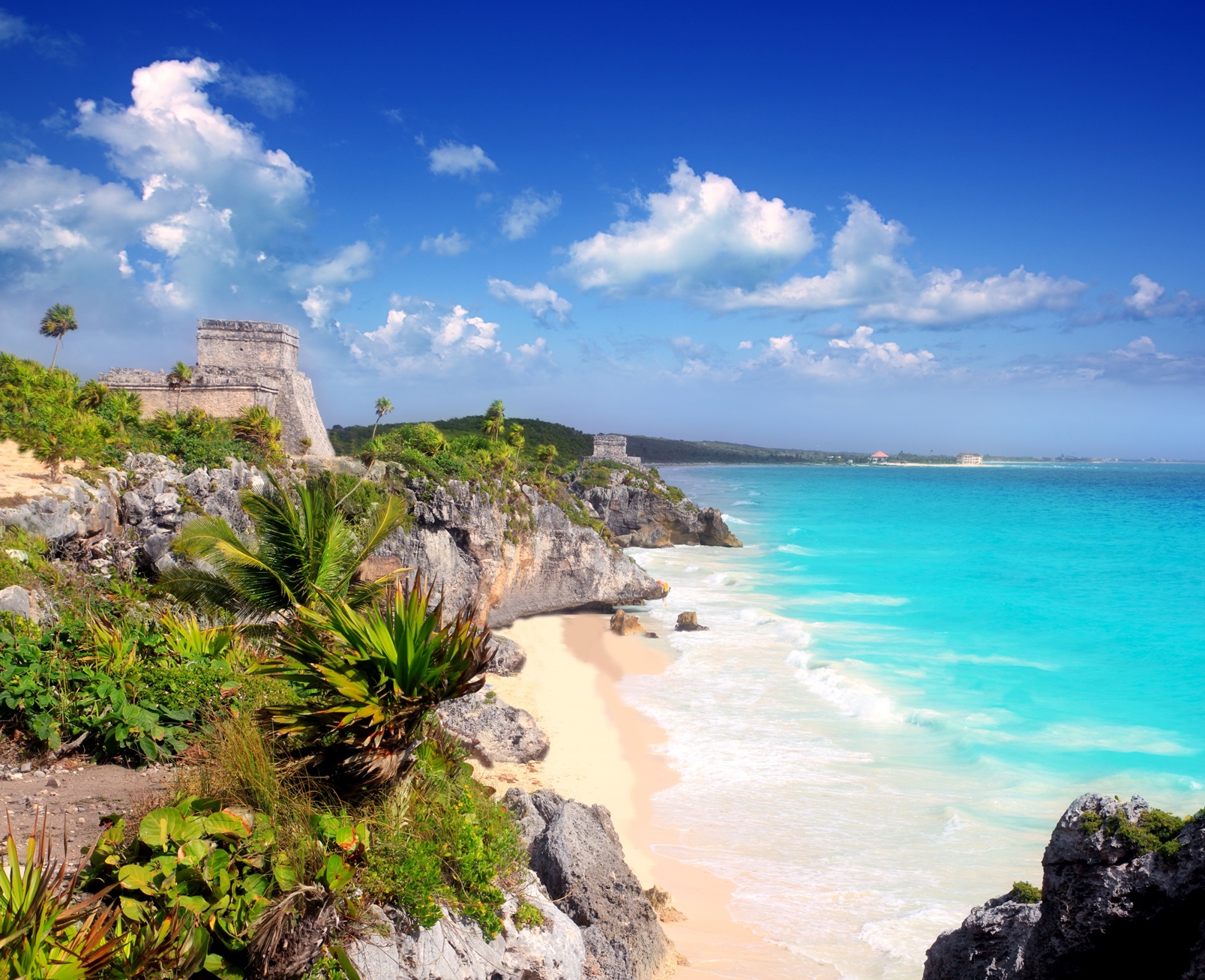 Where palm-fringed sand meets the sparkling Caribbean Sea, Riviera Maya's coastline stretches across the Yucatan Peninsula from Playa del Carmen to south of Tulum. Not only are the beaches divine but they're geographically distinct featuring carpeted jungle scattered with fine resorts at which sun worshippers cross paths with parrots, monkeys and iguanas on the way to breakfast. Drag yourself away from the hotels and you'll find traces of magnificent Mayan civilizations lying dormant in the jungle and an ancient underworld of freshwater cenotes - limestone sinkholes once used for ceremonial offerings. Near Tulum one of the most scenic Mayan archaeological sites sits poised on a cliff face, only a bicycle ride away from the town's fashionable beach shack bars and hippy-chic hotels. A winning winter getaway, the best time to travel to Riviera Maya is between December and April when sunny clear skies match the turquoise, luminous sea. Nestled between the beautiful beach and acres of verdant jungle, Belmond Maroma Resort and Spa is one of the best resorts here.
PACIFIC COAST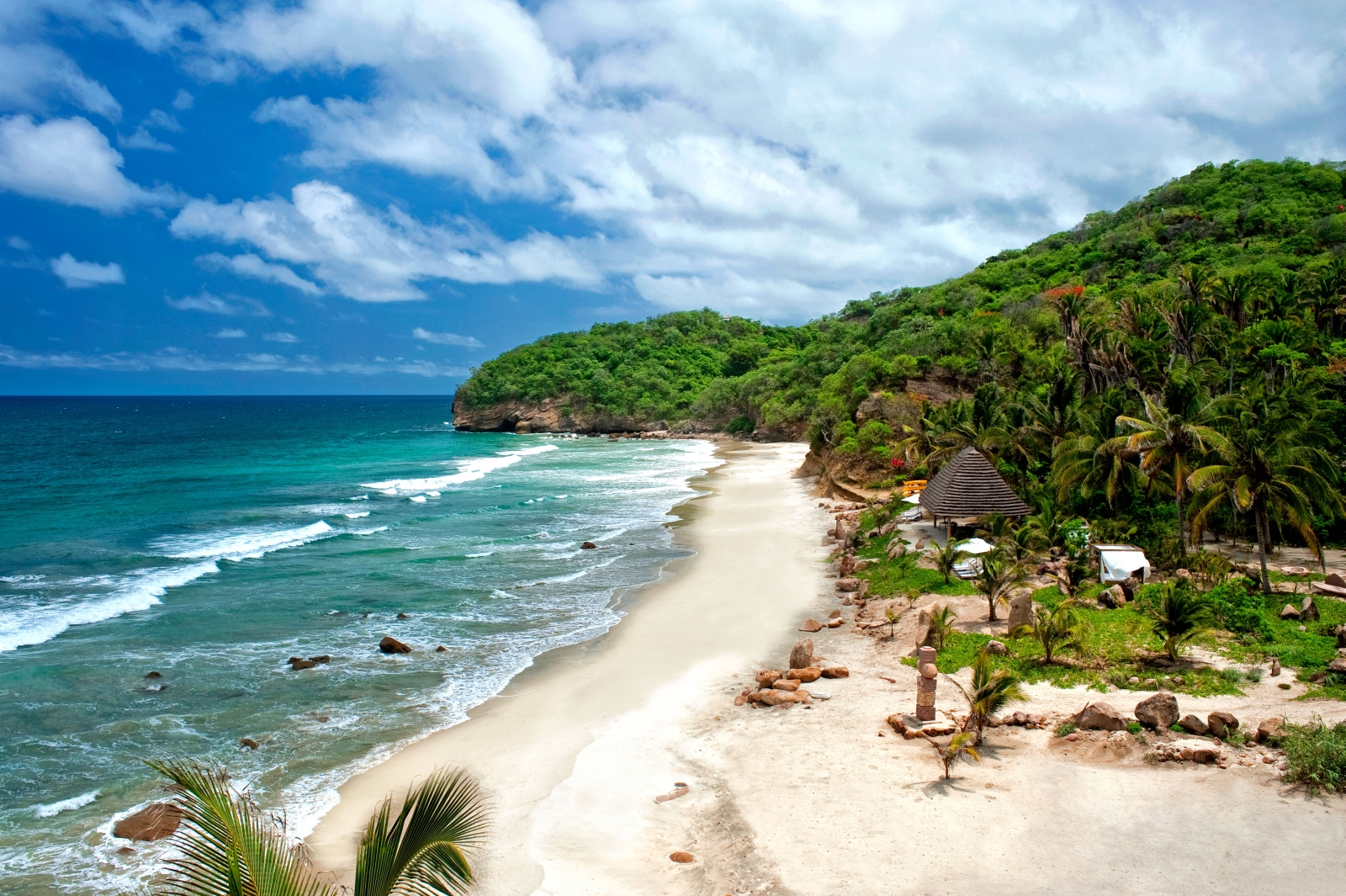 There's more to the windswept Pacific Coast than meets the eye. The balmy, breezy coastline is deliciously cinematic offering secluded coves, untrammelled forest and architecturally intriguing hotels in an area that still feels less touched by tourism. You may have heard of the wild side of Los Cabos but in truth it has two different faces. Steer away from the spring break party town of Cabo San Lucas and head towards San Jose del Cabo to encounter hints of traditional Mexico, fabulous silky sand and boutique beach hideaways. Classy Punta Mita offers fine dining and world-class golf while you can stretch your legs in Mazatlan's revived historic centre, its stone streets lined with colourful buildings perfect for promenading. Even if you're not a surfer you can still appreciate the romance of Puerto Escondido town, a soulful surf spot boasting some of the world's best swells followed by sundowners at laidback beach bars. The sunset views are hard to beat from the Observatorio Bar at the Imanta Resort Punta de Mita.
MEXICO CITY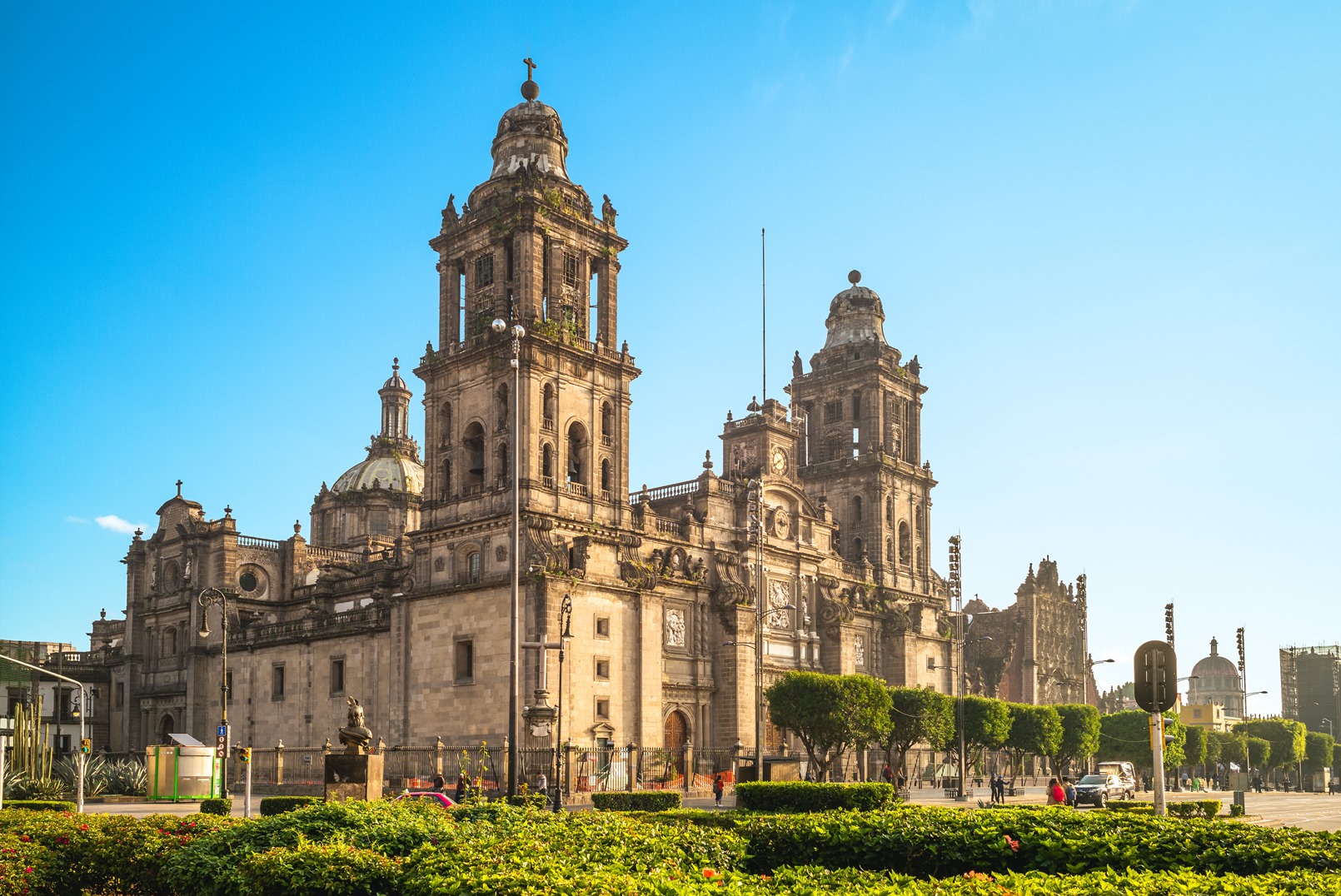 Mexico City is many things: a foodie pilgrimage, an architectural marvel and a historical melting pot with remnants from both the Aztec era and Spanish colonial conquests. The thrumming Zócalo square, one of the largest city squares in the world is close to some of the best street food you may ever taste such as melt-in-your-mouth tortas de pierna (pork leg sandwich) and homemade rib tacos doused in fiery salsa. Highlights include the Metropolitan Cathedral built atop an Aztec temple, striking colour-block edifices by award-winning architect, Luis Barragan, and Casa Azul (the Blue House) once home to Mexico's iconic artist, Frida Kahlo. While there are many things to do in Mexico City, a day trip 30 miles north will take you Teotihuacan, a Mesoamerican stronghold. Considered 'the birthplace of Gods,' it's mostly famed for the 40-metre-wide Avenue of the Dead and Pyramid of the Moon where human sacrifices took place.
OAXACA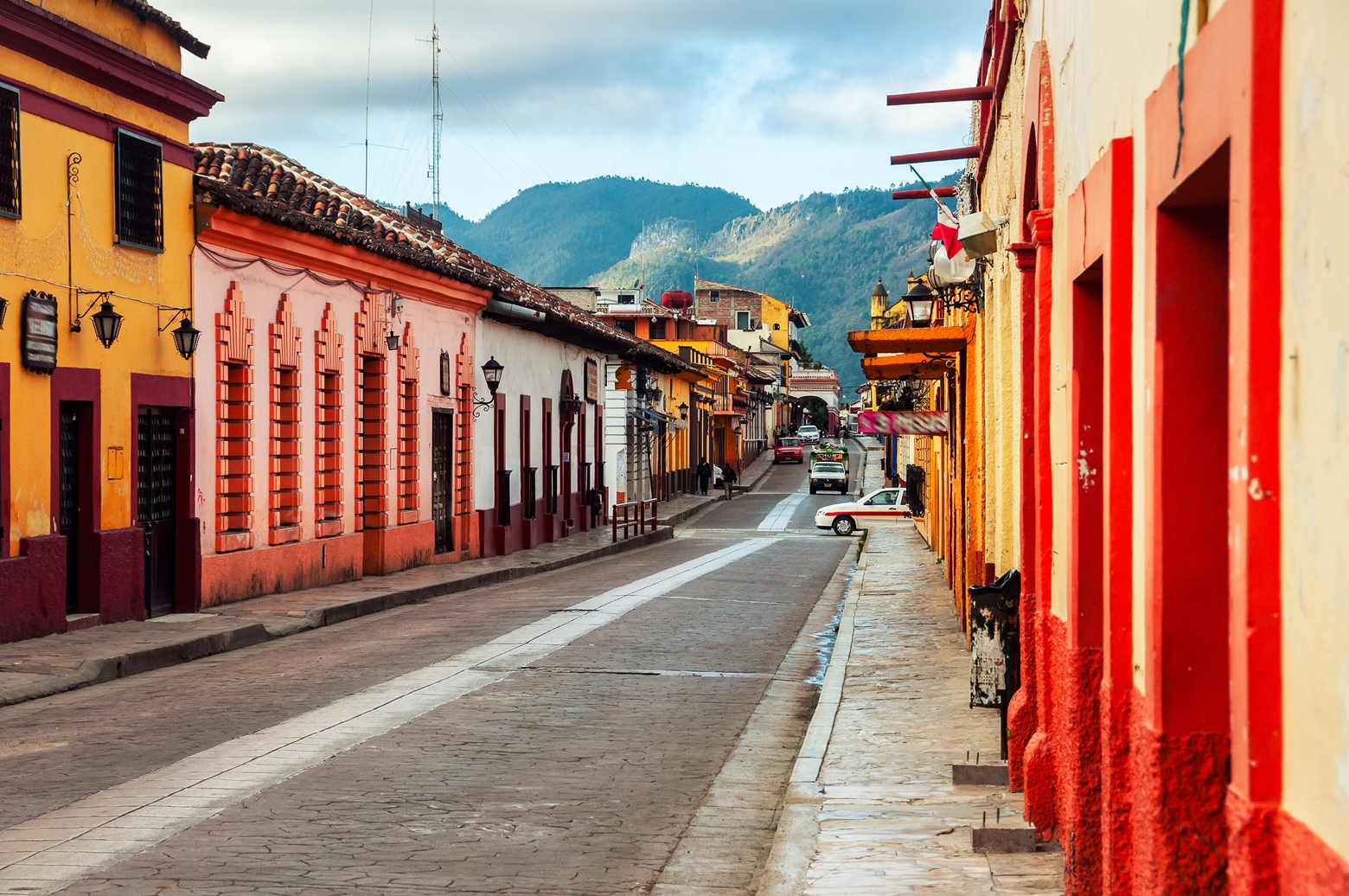 Oaxaca city, considered Mexico's cultural capital is as alluring as ever, a place where historical splendour mingles with bubbling creativity. Examples of its rich traditions can be found in the innumerable varieties of mole dishes, the basis of a signature foodie scene and the high-level craftwork from hand woven textiles to artisanal chocolate made by Que Bo, the finest chocolatier around. The city's unique craft is evident in the sprawling indigenous markets selling everything from crispy grasshoppers to local art also showcased in the city's cool galleries. Other than museums, restaurants, and bars serving mezcal-infused cocktails, places to visit in Oaxaca state include Huatulco situated just south of Puerto Escondido surf town. Here, 22 miles of sublime coastline brandishes beautiful Oaxaca beaches backed by virgin forest, an area that's still relatively unknown and championing sustainability with a Green Globe International Certification to its name.
SAN CRISTOBAL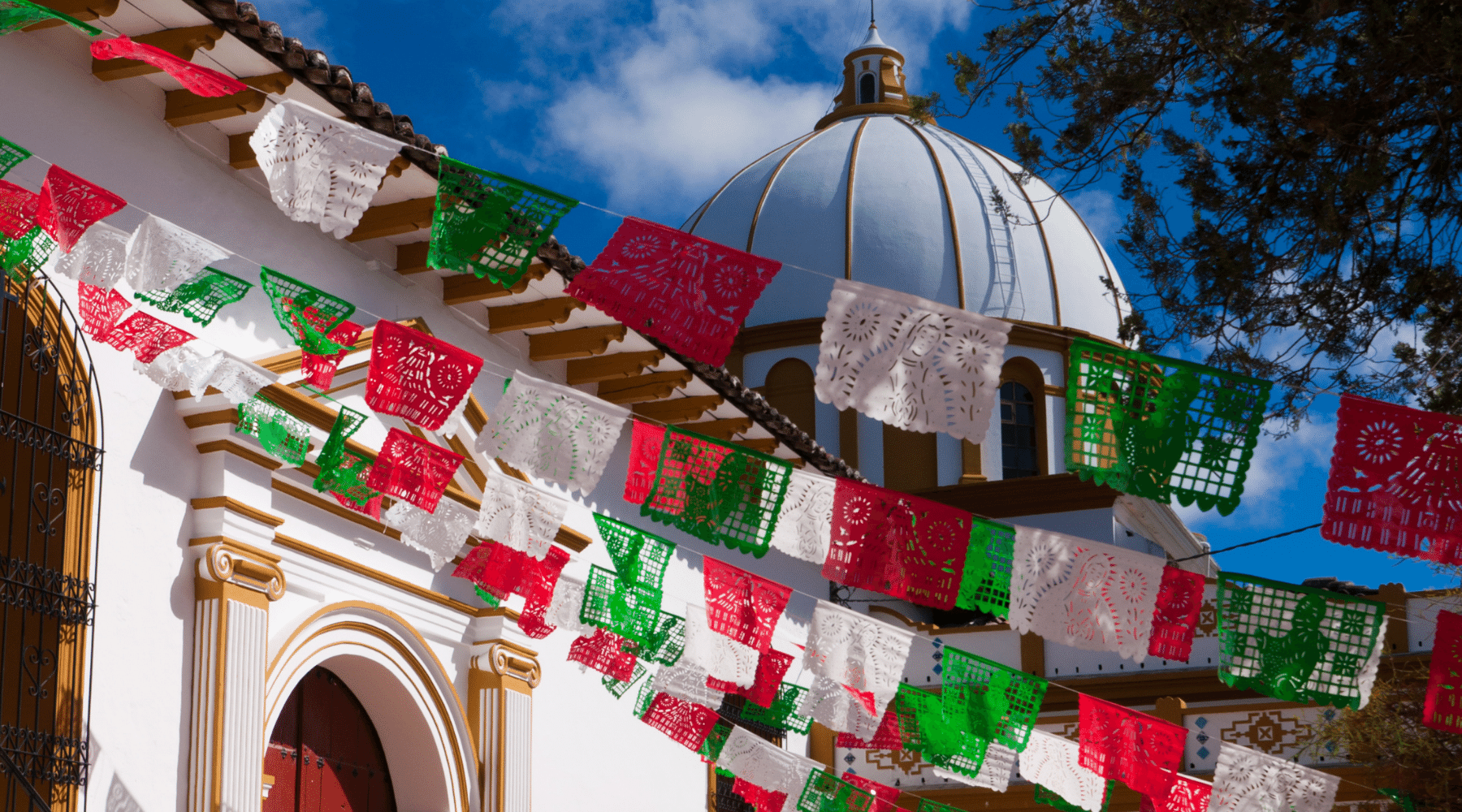 Located in the central highlands weaved with indigenous Mayan culture, San Cristobal de las Casas hosts some delightful examples of colonial architecture; wrought iron balconies, stupendous religious structures and pretty, baroque-neoclassical facades. Cultural highpoints include Santa Lucia, a sky-blue and white church, as well as Santo Domingo another church this time displaying splendid gilded wall panels. Despite the colonial core, the city hasn't lost its inherent traditions; donkeys haul wood on the narrow cobble streets and open-air markets sell local delicacies such as tamales, and handcrafted souvenirs. Just outside the city, nature flourishes in El Arcotete, an eco park with many hiking trails through the woodlands crossed with gushing rivers and sprinkled with limestone caves. Day trips to the artisan towns of Zinacantan and Chamula come highly recommended. Here textiles are woven on back looms in the same way as they have been done for hundreds of years and shamans perform rituals to relieve residents' sins.
YUCATAN PENINSULA
It's hard to imagine that the Yucatan Peninsula was ever anything but blissfully peaceful. Its tropical lowlands were once the epicentre of Mayan civilisation with prosperous cities thriving in the impenetrable jungle. The most recognisable strongholds, Chichen Itza, Coba, Tulum and Uxmal, draw visitors to marvel at their unfathomable architecture from steeped pyramids to ball courts offering glimpses into the ancient past. Many of the subterranean cenotes provide refreshing dips in the clear-water pools while further out in the deep blue, Isla Mujeres, once held sacred is now a haven for snorkellers who can explore astonishing coral reef and even spot whale sharks during season. Akumal Beach, another recommended destination is a breeding ground for sea turtles that at certain times of year way outnumber the presence of humans. For a cultural injection, visit the lovely city of Merida although it's hard to tear yourself away from the Riviera Maya's celebrity-endorsed jungle resorts bragging luxuriating spas and dazzling white-sand beaches. Take time out at Chable Yucatan, a five star wellness retreat set in lush jungle surrounds.