Our destination specialists have all the destination expertise necessary for creating a memorable safari holiday to
Africa
, from the best time of year for observing zebra migrate across the Nxai Pan to tips on what to pack.
WEATHER IN BOTSWANA
The rains in Botswana come mostly between December and March, when average minimum temperatures are in the low 20°Cs. April and May in Botswana are generally lovely, with clear skies and green landscapes, when evening temperatures start to drop, especially in the Kalahari. From June to August evening temperatures in drier areas can be close to freezing, but it warms up rapidly during the day. This continues into September and October, when temperatures climb again, although October can feel very hot, with maximum temperatures sometimes approaching 40°C. November continues October's heat, occasionally cooled by Botwana's first rains.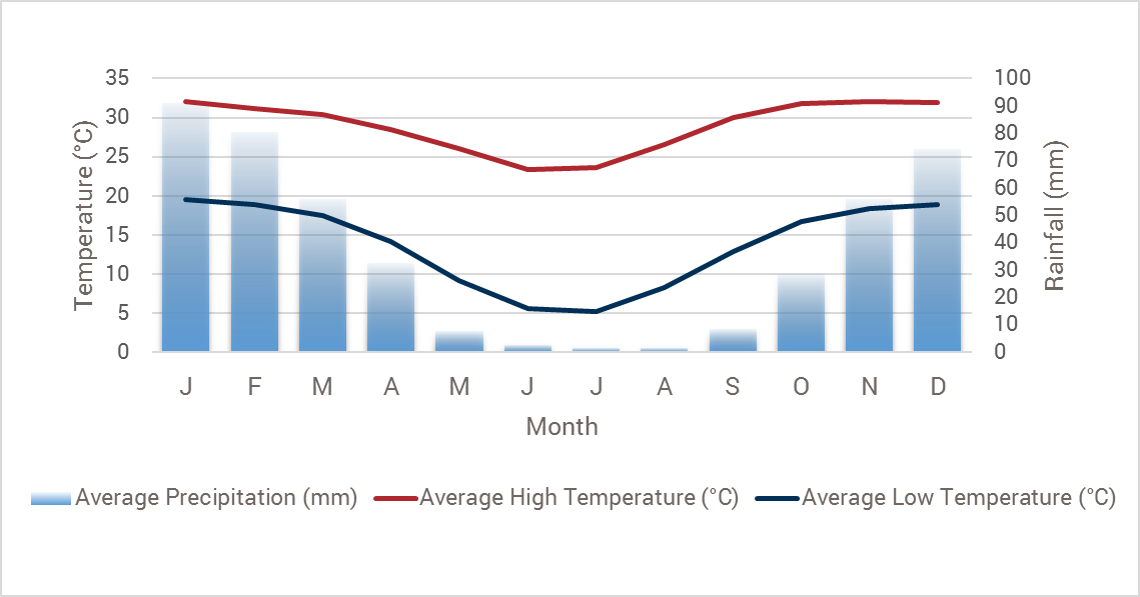 MAP OF BOTSWANA
WHAT TO PACK FOR BOTSWANA
For the most part African safari destinations are tropical and warm in the daytime and you will most likely find yourself wearing shorts and a t-shirt. Should you be particularly sensitive to the sun, a loose cotton shirt is essential during the day, as it is a good sunscreen. Light neutral-coloured clothes are generally the order of the day on safari; they help to deflect the sunlight, are less likely to attract mosquitoes and also are less conspicuous in the African bush; brightly coloured clothing can deter wildlife. For safari, it is best to pack hardy, durable clothing.
Evenings and nighttime can be quite chilly to cold, particularly in winter. In the early mornings and evenings long-sleeved shirts and trousers are recommended, both to take the bite out of the chilly air and to protect you from mosquitoes. For those colder Botswanan winter mornings remember that layering your clothing helps keep you warm and is a convenient way to ensure you are wearing what you need as the day heats up.

Some lodges have a dress code with restrictions on shorts and swimsuits in the evening. Most lodges in Botswana include laundry as part of their package so you should only need three or four changes of clothing for an entire trip. Toiletries such as soap, shampoo and insect repellent are also usually offered at lodges and hotels so there is no need to over-pack these items.


MEDICATIONS & VACCINATIONS FOR BOTSWANA
Travelling to Botswana does require some health considerations and medical preparedness. We suggest you visit your local travel clinic or GP well before departure to ascertain any vaccinations you may want to consider. Botswana does present risk of Hepatitis A contraction as well as Tetanus. The country is also a malarial risk, with the highest rate of infections taking place from November to June. In addition to taking usual precautions against mosquito bites, such as covering exposed skin and using a good insect repellent on your skin and in your room, your doctor should prescribe you some anti-malarial tablets. The parasitic infection, Schistosomiasis, is also prevalent in fresh water bodies in Botswana, so it is ill-advised to swim or paddle through fresh water lakes and streams. More information about health precautions to take before and during your holiday in Botswana can be obtained by contacting the
Medical Advisory Service for Travellers Abroad (MASTA)
or on the NHS's travel health website
Fit for Travel.
TIPPING IN BOTSWANA
Showing your appreciation by way of tipping is an integral part of life in Botswana, and gratuities are even expected for services that you might take for granted at home. However tipping is only recommended if you are satisfied with the service you have received and is entirely at your own discretion. On safari, you will always have a professional safari guide and sometimes a tracker on your vehicle. We recommend you give about $20 per person, per day ($50
per family) to your guide, and $5-$10 per person, per day for the tracker (if you have one). Some lodges in Botswana have a gratuity box in which you can leave any tips for general staff, such as chambermaids and waiters. We suggest
US$15 per day for all
the staff which can then be split between them. Note: your tips can be included on your credit card at the lodge and do not need to be handed over as cash.
GET CONNECTED
ELECTRICAL SUPPLY
Most camps in Botswana are situated in remote areas and have to generate their own electricity. This is done in a number of ways but each camp has a generator which runs for about 6 – 7 hours per day. These power each tented room for lighting and ceiling fans. Some camps use either paraffin lamps or solar power instead. Guests must ensure that if they want batteries charged then they need fuses that will trip. Where there are sockets available for your use, you will find that Botswana uses the UK three-pin plug type.

MOBILE / INTERNET CONNECTIVITY
Mobile phone signals in Botswana are sporadic, especially while out on safari. Should you hope to use your phone a good deal when on holiday, we suggest you enquire with your mobile network provider to see if you can set up an international roaming agreement while in Botswana. Luxury lodges generally have some form of WiFi access but this is often limited to certain parts of the lodge and can be very slow. If internet access is important to you during your holiday in Botswana, please let us know and we can advise you where the best connections can be found relevant to your itinerary.
RECOMMENDED READING
Botswana Time by Will Randall
The No 1 Ladies' Detective Agency by Alexander MacCall Smith
Botswana: An Insider's Guide by Ian Michler
Tales from the Okavango by Thomas J Larson
The Bushmen: a Changing Way of Life by Anthony Bannister
Okavango: Jewel of the Kalahari by Karen Ross