Namibia is a vast landscape unlike any other, its vibrant ochre mountains, vast salt pans and arid desert landscapes are home to a surprising array of wildlife and some of the most beautifully remote reserves.
SKELETON COAST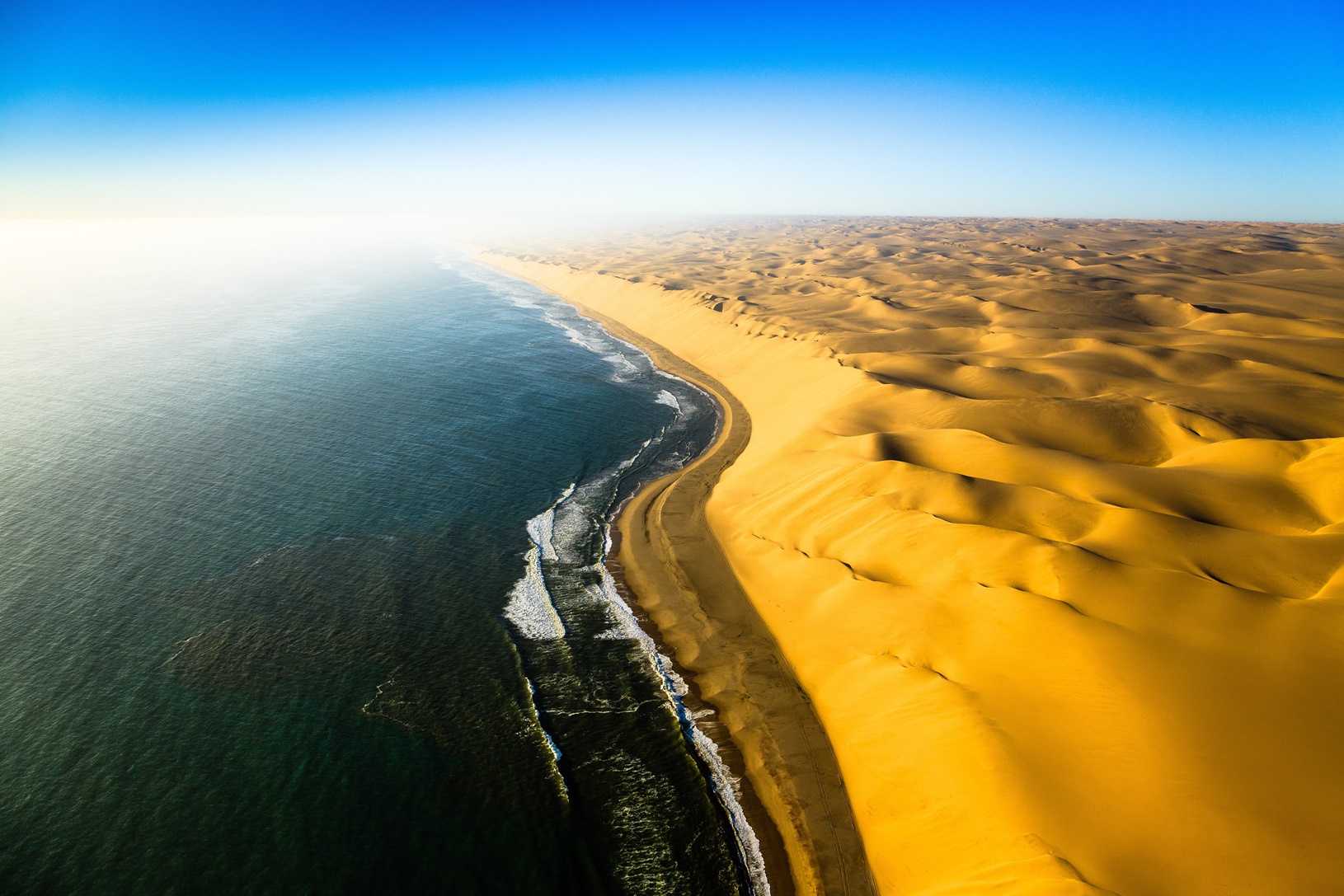 A 500km stretch of wilderness, the Skeleton Coast is strewn with weathered bones of beached whales and seals – remnants of the region's whaling industry – as well as the remains of thousands of shipwrecks. The most well-known of those still visible include German cargo ship the Eduard Bohlen (once stranded in the ocean, now it's in the desert, 500 metres from the water) and the Dunedin Star, which got into trouble carrying supplies to Allied Forces from England during WWII. The coastline is also known for its strangely beautiful but thick sea fogs and seal colonies. Stay at Shipwreck Lodge, where each of the 10 quirky cabins is designed to resemble the hull of a ship.
SOSSUSVLEI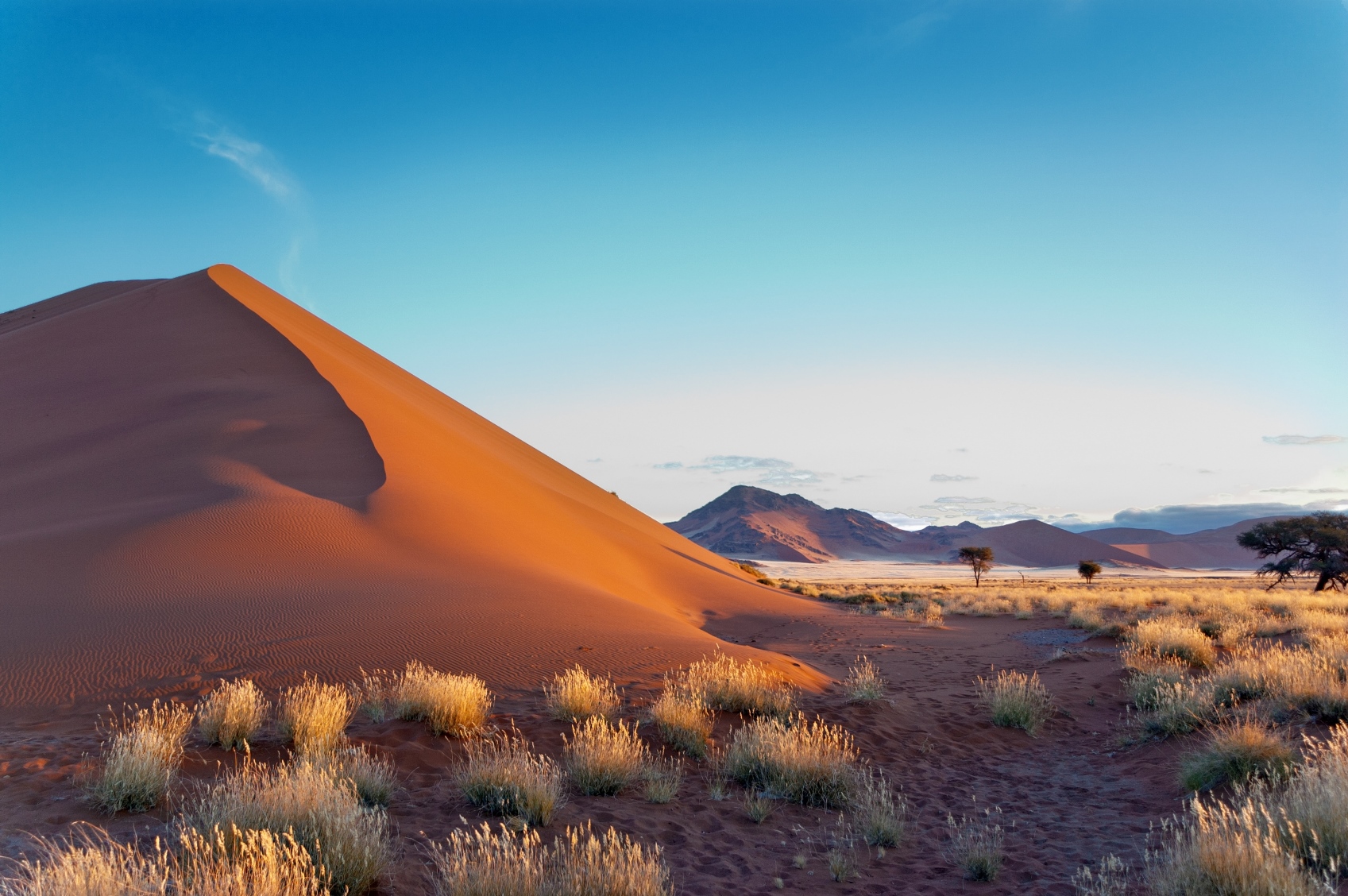 A salt and clay pan surrounded by towering rust-red sand dunes, all sharp ridges and soft curves that stretch into the distance, Sossusvlei in the southern Namib Desert is a photographer's dream. Climbing Big Daddy, one of the tallest dunes in the area at 325 metres is a must; depending on your pace, it takes roughly an hour to reach the top (go early in the morning when the temperatures are cooler and it's uncrowded). It's fun to half run, half bounce your way to the bottom, where you'll arrive at Deadvlei, a white clay pan punctured with 900-year-old skeletons of camel thorn trees. The best place to stay is nearby &Beyond Sossusvlei Desert Lodge, set on a private 15-hectare concession, which was recently revamped and has its own observatory for stargazing.
ETOSHA NATIONAL PARK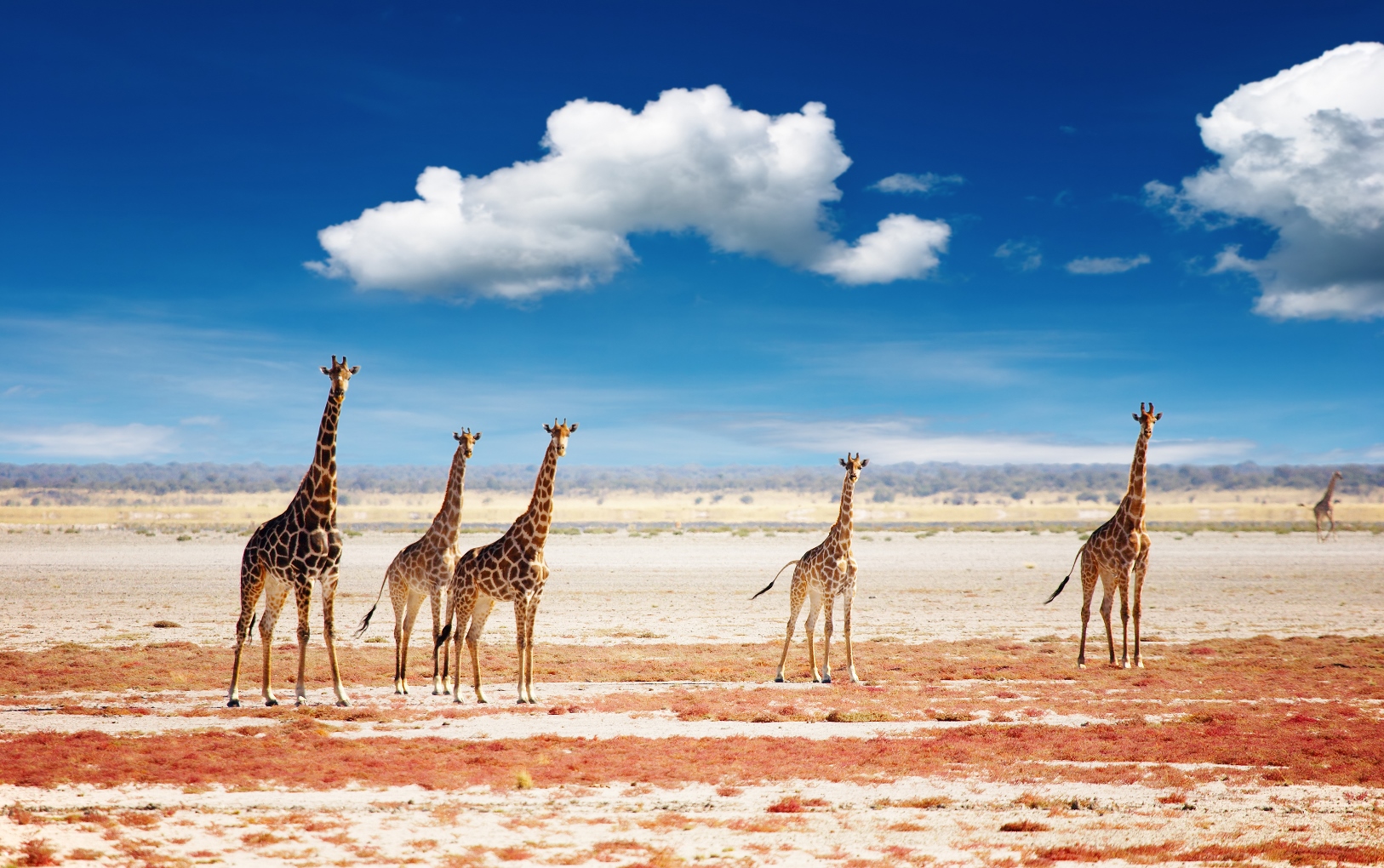 A salt pan so large that it can be seen from space might not seem like the likeliest place for game viewing and yet the Etosha National Park is home to wildlife such as the endangered black rhino, desert adapted elephant and lion, giraffe, zebra, wildebeest and hyena – most of which gather round the waterholes to drink. For a prime look at all the animal action, visit from May to October and stay at intimate Little Ongava, which overlooks a waterhole. During the summer, when the salt pan partially fills with water, it also attracts flamingos.
DAMARALAND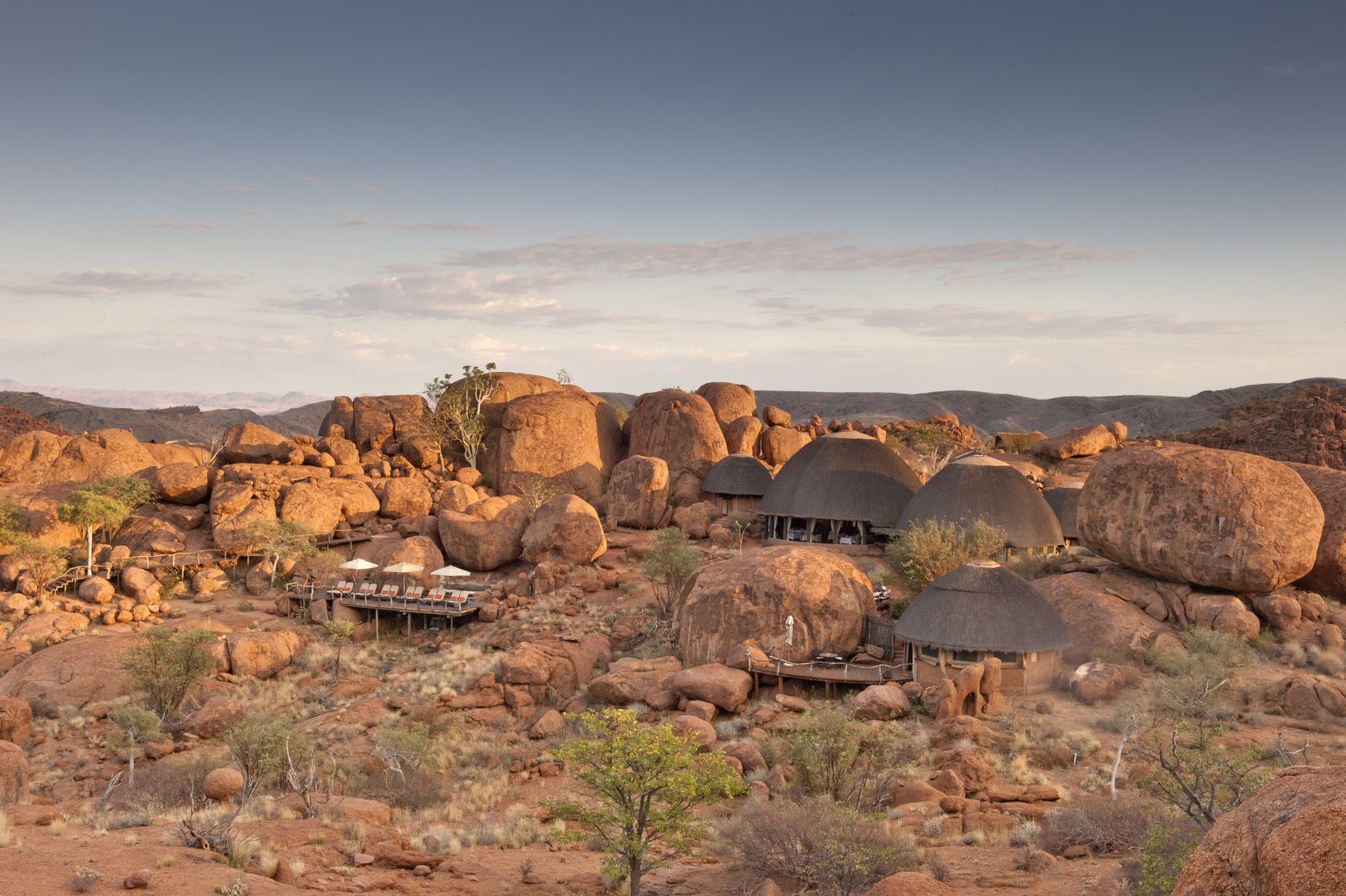 The ochre mountains and eerie petrified forest (fossilised tree trunks around 280 million years old) are some of Namibia's most photographed panoramic landscapes – and also the least populated. Look out for desert-adapted wildlife such as elephant, rhino and lion. The other top attraction here is the 2,000-odd well-preserved ancient rock engravings and paintings at World Heritage Site Twyfelfontein, made by San bushmen, which can only be visited with a guide. Stay at Mowani Mountain Camp, which is built into a rocky outcrop ad has spectacular views.
KAOKOLAND & KUNENE RIVER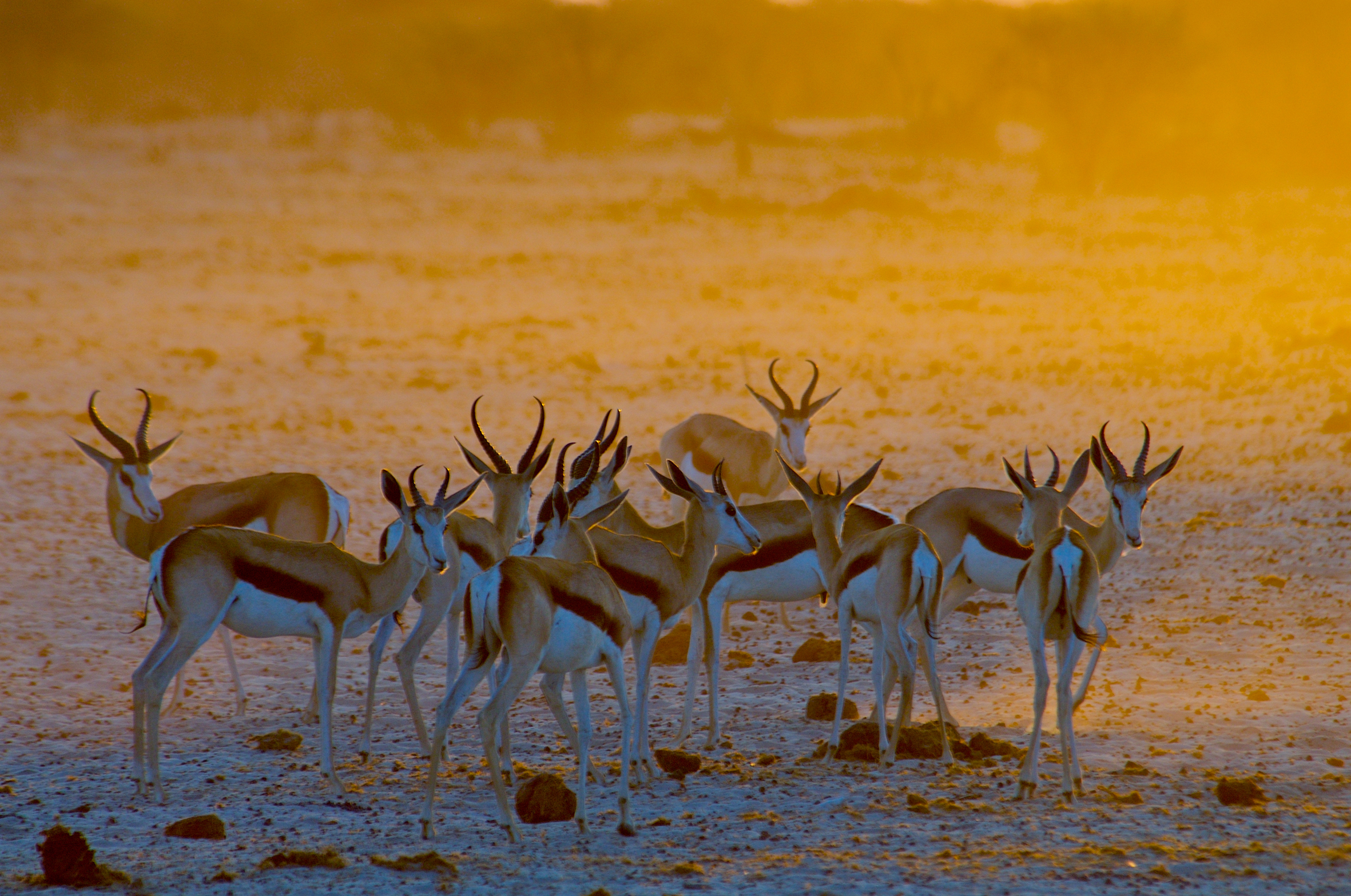 The home of the semi-nomadic Himba people, Kaokoland is a true wilderness between the Hoanib and Kunene Rivers. Book into Serra Cafema, set in a 300,000-hectare Marienfluss conservancy owned by the Himba, on the Kunene River: activities include crocodile spotting boat trips, quad biking and game drives across the dunes to search for oryxes, springbok, Hartmann's zebra and the desert-adapted elephants the area is known for.
NAMIBRAND NATURE RESERVE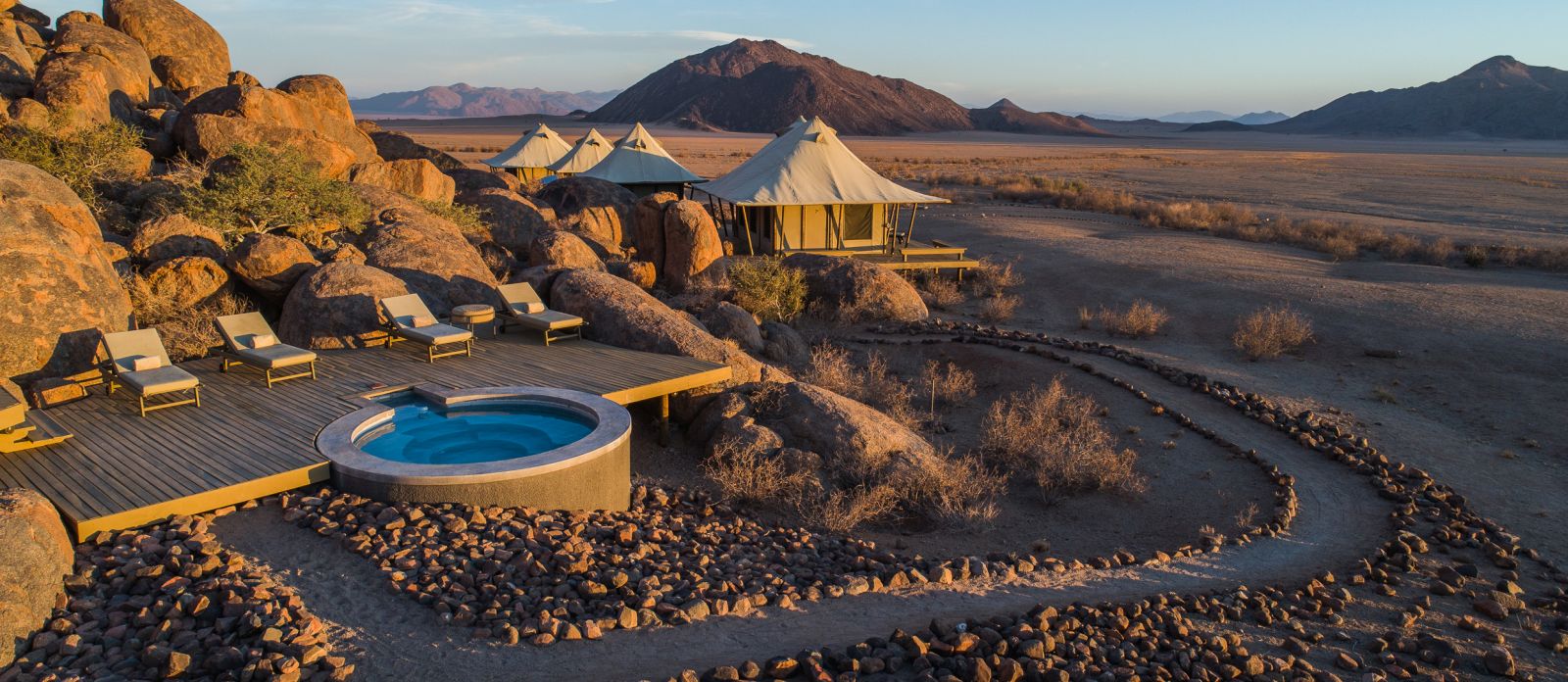 A beautiful private nature reserve in southern Namibia that was established to protect the ecology and wildlife, the NamibRand landscape shifts from rugged mountains to yellow plains and rich red sand dunes. Set around the base of an outcrop of granite rocks, Wolwedans Boulders Camp is our top pick of where to stay – and it's as remote as it gets. From here you can go e-biking or stride out on walking safaris, following in the footsteps of San Bushmen. Potential wildlife sightings include oryx, black-backed jackals and Hartmann's zebra.