Please contact our destination specialists to begin creating your holiday to
Zambia
. Our team has travelled extensively in Zambia and can offer practical advice on including best time to view wildlife, where to stay and what to pack.
WEATHER IN ZAMBIA
There are three seasons in Zambia: Winter is from May to September with dry, clear, warm days and cooler nights. The drier weather means that this is the start of the bush camp season, with better road accessibility by late May. The temperature increases towards September. Zambian summers are during October and November and are hot, particularly in the lower lying areas such as Mana Pools and the Luangwa Valley. Game viewing is excellent as wildlife congregate around water holes. The rainy season occurs between December and April and is accompanied by hot, humid weather. Many camps close at this time as roads become impassable.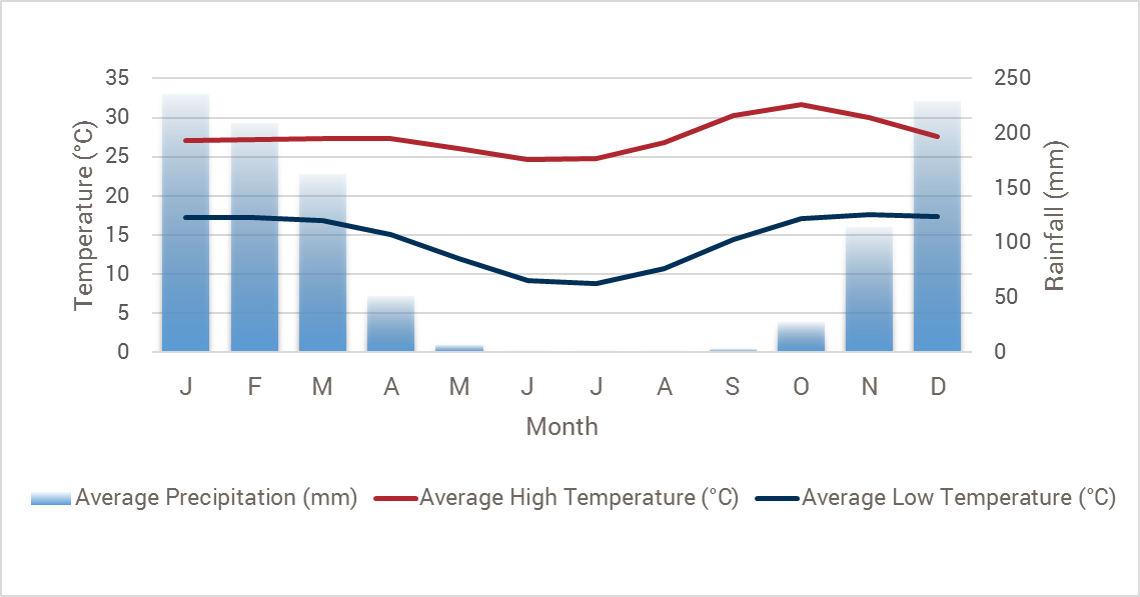 MAP OF ZAMBIA
WHAT TO PACK FOR ZAMBIA
Lightweight summer clothing in cottons or blends is ideal for most of the year in Zambia. In winter, a sweater or jacket may be needed, especially in the mornings and evenings.
Baggage on safari should be carefully considered. One soft-sided bag and one smaller piece of hand luggage per person is recommended. Local domestic flights all have a restriction of 20kgs (44 pounds). Travellers may be made to pay for an extra seat on a charter flight if the luggage is heavier than 20kgs. This allowance includes camera equipment. Suitcases and other heavier items can usually be stored in city hotels or at the airport (provided you are returning to the same airport) while you are on safari.
For the most part Zambian safari destinations are tropical and warm in the day time, so shorts and t-shirts are very suitable. A loose cotton shirt is essential if you are sensitive to the sun, as it offers good protection. Like any other safari destination, light, neutral colored clothes (khaki, beige and brown) are highly recommended – they help to deflect the harsh sun, are less likely to attract mosquitoes and also are less conspicuous in the African bush. It is also advisable to pack hardy, durable clothing for when out of the jeep, and take a sturdy pair of shoes.
Evenings and night time can be cool, if not cold in Zambia, particularly between May and September, so long sleeved shirts and trousers are recommended, both to take the bite out of the chilly air and to protect you from mosquitoes. For those colder winter mornings, remember that layering your clothing helps keep you warm with the convenience of being able to remove a few layers as the morning heats up.
Some lodges have a dress code, but this is usually quite liberal, with some restrictions on shorts and swimsuits in the evening.
Recommended packing items:
Sun block (SPF 30 or higher), sunglasses, wide brimmed hat, insect repellent, lip salve
Blouses / shirts with long sleeves (even in summer, they will protect you from the sun and from mosquitoes)
T-shirts
Shorts or a light skirt
Cotton trousers, jeans or safari trousers for evenings and cooler days
Fleece or sweater and a warm jacket for game drives (necessary, even in summer)
1 pair of sandals or flip flops (for showers and boats)
Some hotels and country clubs require gentlemen to wear a jacket and tie and women to be suitably attired for dinner
Comfortable walking shoes
Track suit - good for sleeping in during winter months
Light, compact raincoat is a good idea for the summer months
Swimsuit, as most hotels/lodges have swimming pools
Binoculars and a camera are a must
Personal toiletries
Prescription spectacles
Malaria Tablets
Remember that most lodges include laundry as part of their package so you should only need three or four changes of clothing for an entire trip. Toiletries such as soap, shampoo and insect repellent are also usually offered at lodges and hotels so there is no need to over pack these items.
MEDICATIONS & VACCINATIONS FOR ZAMBIA
It is strongly recommended you consult your doctor or visit a local travel clinic ahead of your trip to Zambia. There are vaccinations to consider, including those for Hepatitis A and Tetanus. If you are arriving to Zambia from a country with risk of yellow fever transmission, you will be required to show a yellow fever vaccination certificate upon arrival. Your health practitioner should also prescribe you anti-malarial tablets for your journey, as malaria risk is high throughout the year in all areas of Zambia, including Lusaka. Another consideration to take while on holiday here is the risk of Schistosomiasis, a parasitic infection transmitted to humans through contact with fresh water. You are advised to neither swim nor paddle in fresh water lakes or streams in Zambia.
For further travel health information you can contact the
Medical Advisory Service for Travellers Abroad
(MASTA), or source up-to-date Zambia health guidelines on the NHS's helpful website
Fit for Travel.
TIPPING IN ZAMBIA
While gratuities are given entirely at your discretion, we recommend as a guideline you tip in Zambia as follows:
In your hotel, generally around $1 per bag for porters, and the same for a concierge or doorman if they perform a service such as sourcing a cab. Some lodges will have a staff gratuity box in which you can leave any tips for general staff. Suggested contribution is $15 per day for all the staff. If you prefer, you can include the tips on your credit card instead.
On safari, you will usually have a ranger and a tracker on your open vehicle. For your ranger, look at around $15 per person, per day and $8 per person, per day for the tracker.
For group tours involving a vehicle we recommend $7 per person, per day for the main guide, and $5 for the driver (handed over separately in 2 envelopes); for day tours we suggest around $12 per person for the guide; and for a shorter, specialised tour $5 per person.
Taxi drivers generally expect a 10% tip.
In restaurants you should plan to leave a minimum of 10% of the bill. In bars, tips are the exception rather than the norm and generally the loose change from your drink is acceptable.
Car attendants: You will notice these characters whenever trying to park in urban centers. They will assist you to park and then watch over your vehicle while you are away. Some belong to more formal security companies, others are just trying to make some extra money. A 'donation" of $1 usually suffices.
GET CONNECTED
ELECTRICAL SUPPLY
Zambia uses 220 V, 50 Hz for its domestic power supply. If you travel with a device that does not accept 220 Volts at 50 Hertz, you will need a voltage converter. Outlets generally accept the British square three-pin plug or the older round three-pin plug.


MOBILE / INTERNET CONNECTIVITY
Mobile phone coverage throughout Zambia is generally good. A number of cellphone companies provide national coverage and there are well-established landline phone networks.
Internet and WiFi are easily accessible in most urban areas. Most hotels have WiFi access. Always check whether any charges are applied for usage, but in most cases WiFi will be complimentary. Internet access can be poor or non-existent within the national parks, though some lodges and camps do have limited WiFi access. Do discuss with our Destination Specialists in advance if this is important to you and we can advise you on the best locations for more reliable internet services.
RECOMMENDED READING
A History of Zambia by Andrew Roberts
Don't Let's Go to the Dogs Tonight by Alexandra Fuller
Tales of Zambia by Dick Hobson
Travels and Researches in Southern Africa by David Livingstone
The Africa House by Christine Lamb
Akimbo series by Alexander McCall Smith