Nepal offers a treasure trove of enlightening experiences to fully immerse you in the culture and traditions of this fascinating country.
HELICOPTER FLIGHT TO THE EVEREST REGION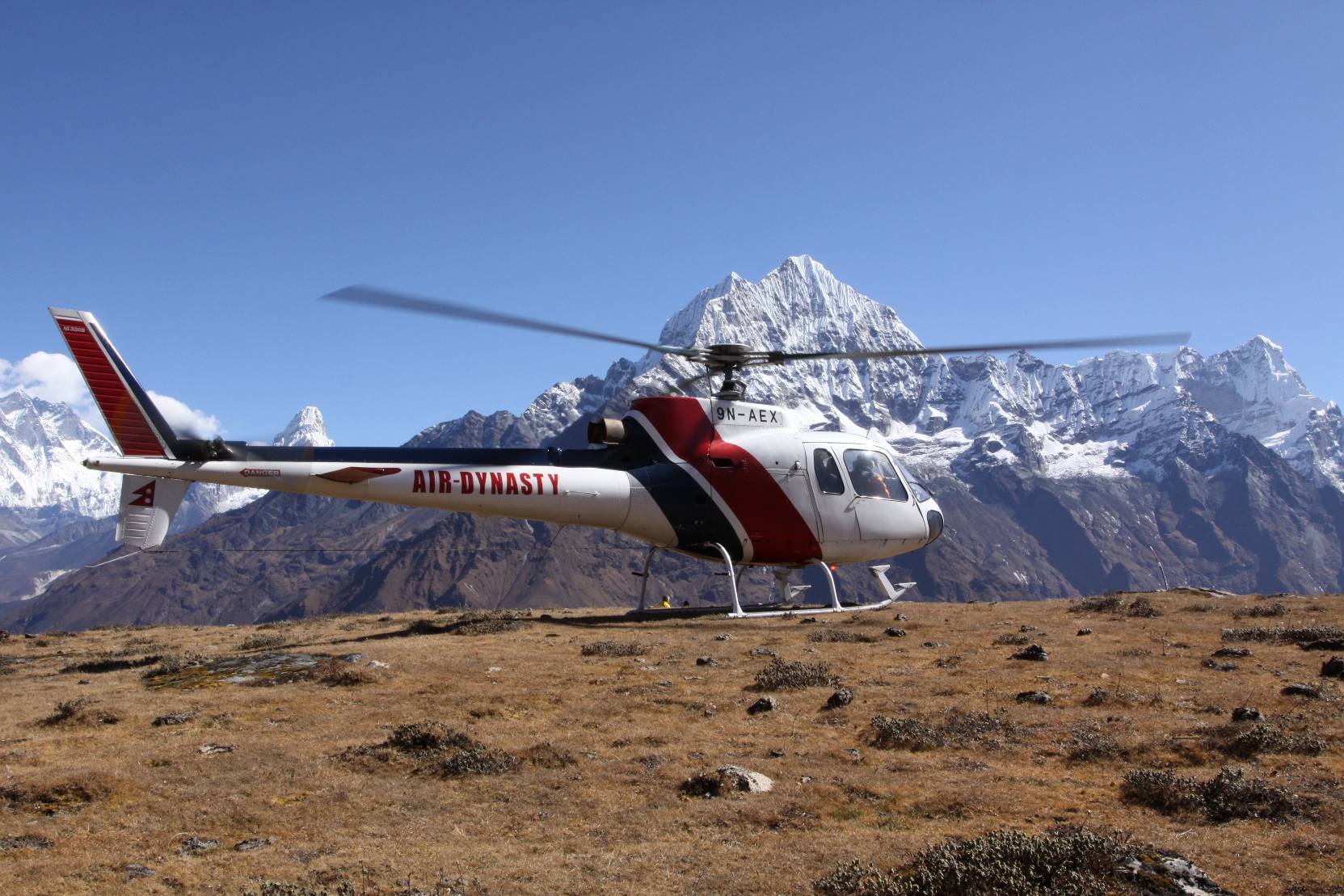 Board a helicopter for an unforgettable early morning flight, heading east through the majestic Khumbu valleys. You'll have an exhilarating bird's eye view of the snow-capped Himalayan peaks before touching down in the Everest region. Here, soak up and photograph the spectacular view of Mount Everest before a champagne breakfast at Hotel Everest View which, at 13,000 ft., was once listed in the Guinness Book of Records as the world's highest hotel.
MEET A LIVING GODDESS
Since ancient times, almost every village in and around the Kathmandu valley has its own Kumari – or living goddess. Typically, these heavily worshipped figures are young girls, selected for their striking looks and resemblance to the Hindu goddess Durga, who is believed to represent a harmonious mixture of Buddhism and Hinduism. In the company of a local guide, you'll visit the current Kumari in her chambers in Patan and receive her blessing as she sits on a gilded throne. It is believed that the power of the Kumari is so strong that even a glimpse of her will bring a lifetime of good fortune. This experience also includes the chance to meet and dine with an ex-Kumari who has passed down her power to a younger successor. It's a fascinating insight into a sacred tradition and the challenges that these girls face as they readjust to normal life after their tenure.
RICKSHAW THROUGH OLD KATHMANDU
There's no better way to immerse yourself in Old Kathmandu than on a private guided rickshaw ride. Honk and navigate your way through narrow alleys, past traders and livestock, to reach the colourful spice and vegetable bazaars of Ason and Thamel – two of the country's most popular and lively street markets. A brilliant way to watch daily life unfold and explore the city like a local.
HANG PRAYER FLAGS AND LIGHT BUTTER LAMPS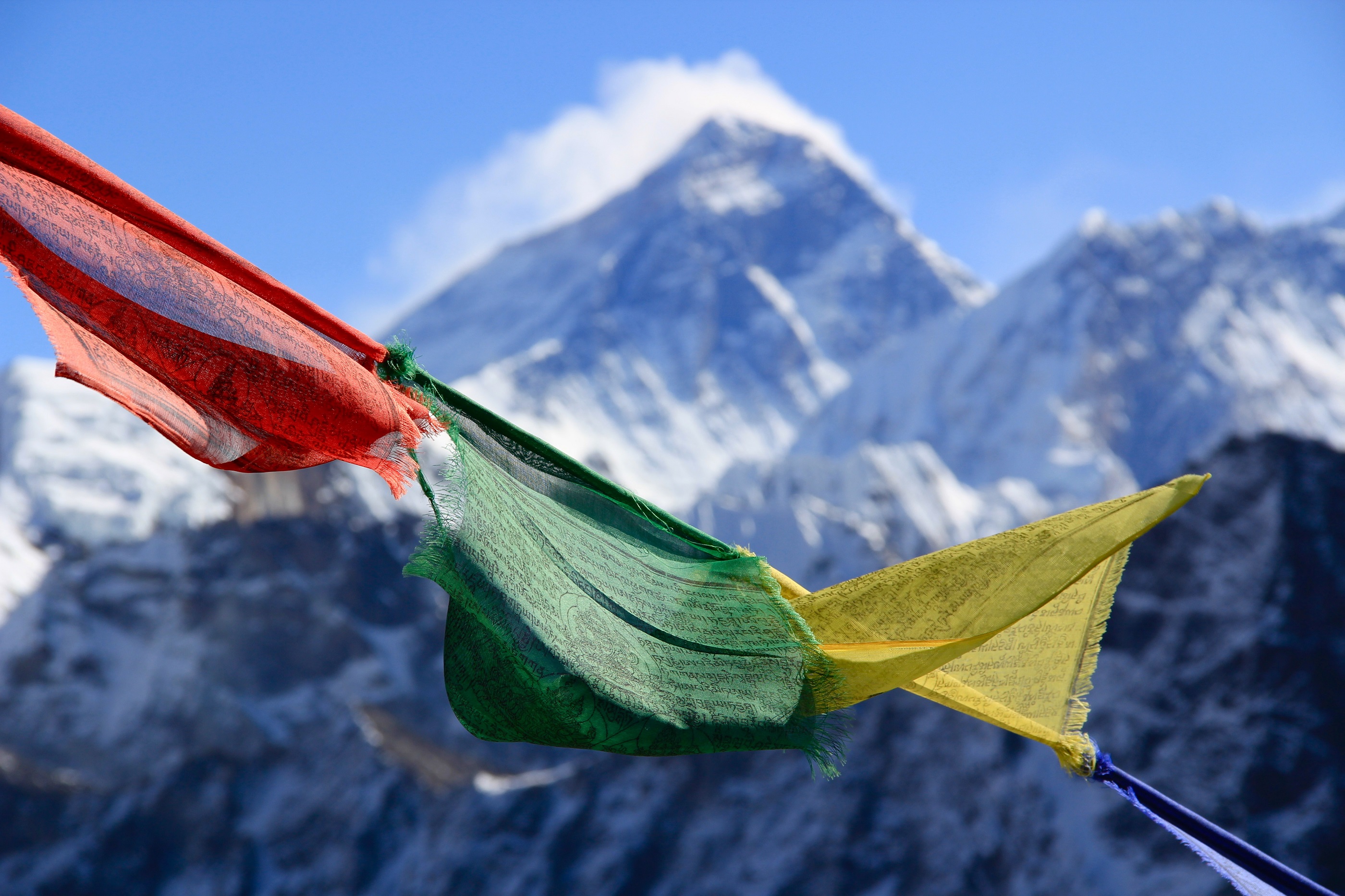 The colourful prayer flags seen throughout Nepal are steeped in Buddhist history and culture, thought to promote peace, compassion, strength and wisdom – and spread goodwill when they flutter in the wind. Meet your private guide before driving to a nearby monastery to hang your own prayer flag. You will also be invited to light 108 (a sacred number in Buddhism) butter lamps; an ancient spiritual ritual thought to encourage wisdom and dispel darkness. This is a profoundly moving and peaceful experience, and offers an insight into important Buddhist traditions.
RHINO SAFARI IN CHITWAN NATIONAL PARK
The Chitwan National Park is home to nearly 400 one-horned rhinos, the second largest population in the world, which makes it the ideal place to try and catch a glimpse of one. Set out for a full or half day private jeep safari with a driver-guide who will share knowledge about this vulnerable species. If you can, visit during the warm months of April and May, when the animals often gather around the limited number of watering holes.
ZIPLINE IN THE POKHARA VALLEY
This is one for adrenaline-junkies and sports enthusiasts. At 1850m long, with a speed up to 100 mph and a vertical drop of almost 2,000 ft, the Pokhara Valley has the longest and fastest zip line in the world. Starting at the top of the Sarangkot hill, it ends near the Yamdi River. Clip on your harness and enjoy the treetop views.