There's so much more to do in Thailand than just lying on a beach, although its powder-soft sand nudged by turquoise sea is some of the best in the world. From hands-on cooking lessons with expert chefs to Muay Thai with a world-renowned master, discover the experiences that spark the imagination and make this destination stand out above the rest.
TREKKING IN DOI INTHANON NATIONAL PARK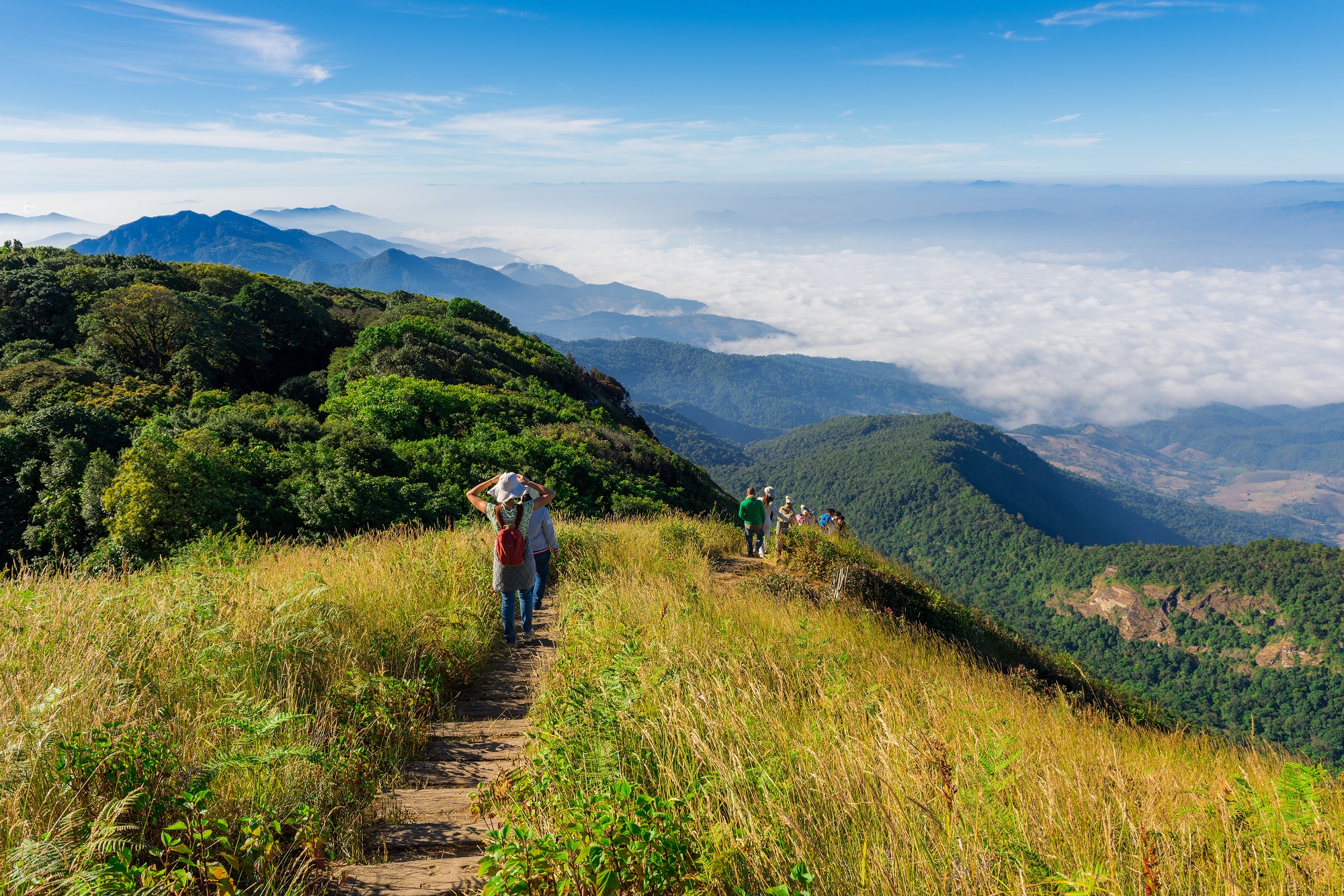 Thailand's tallest mountain rises to 2,565 metres above sea level in the northern Chiang Mai province. Around it lies a national park encompassing beautiful waterfalls, deer-roaming forests and smatterings of Buddhist stupas including a pagoda known as 'The Roof of Thailand,' that teeters high above the clouds. Pleasant, cool air alive with birdsong and fluttering colourful butterflies offer the perfect environ for high-altitude hiking. Go behind the scenes of a coffee plantation and meet Karen hill tribe villagers who reside on the mountain slopes. It's privately guided so you can take in the spectacular scenery at your own pace.
BANGKOK'S STREET FOOD BY TUK TUK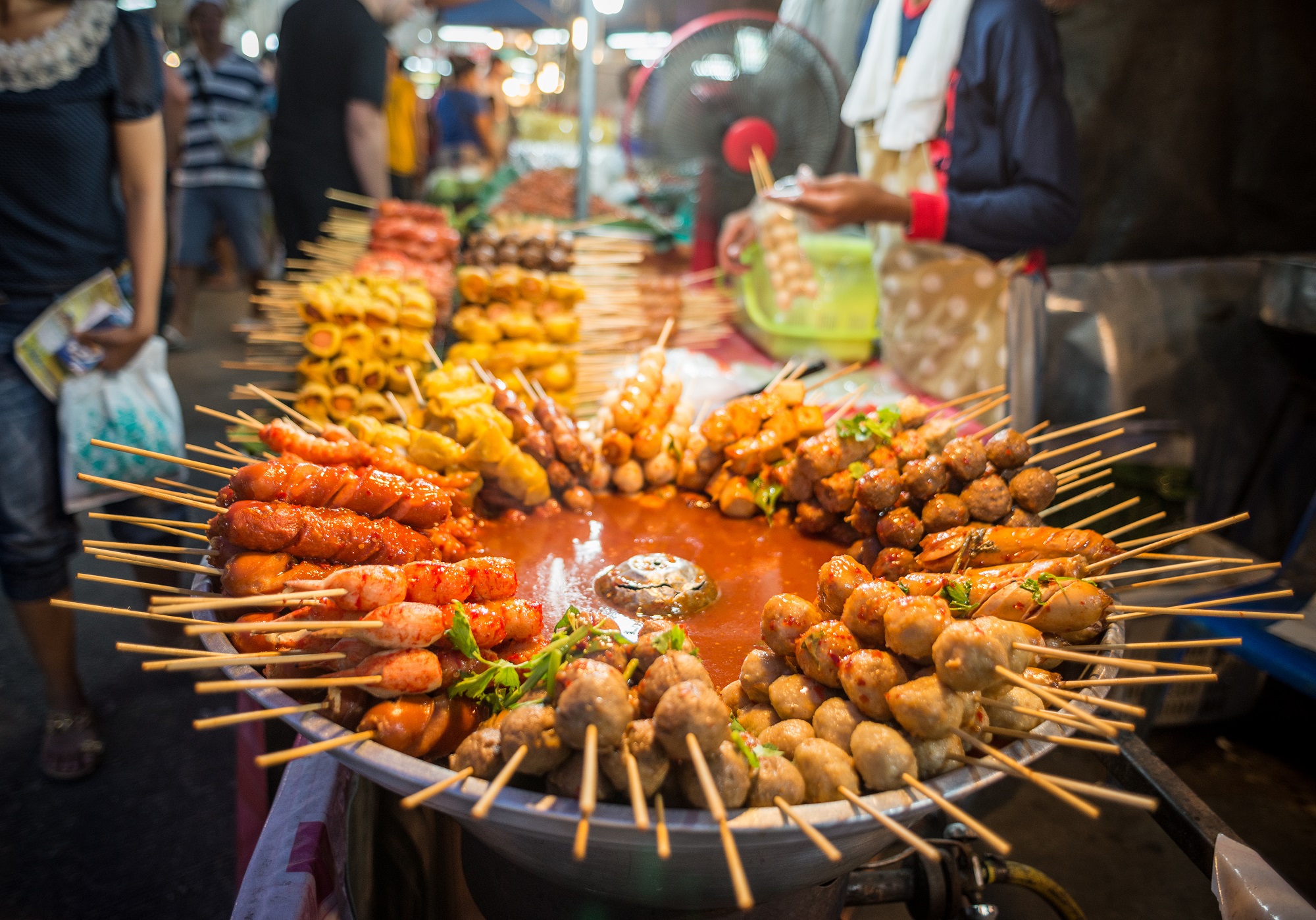 Discover Bangkok's after-hours food scene on a fun tuk tuk ride. Whizz along the streets glowing in lantern light accompanied by a guide who knows the best local haunts. Hop from stall to stall sampling a variety of street food; tender pork satay, spicy papaya salads and pad thai like you've never tasted before. Not just an eating marathon, you'll learn about the different cooking techniques and vital ingredients that make these dishes so supreme. Plus, you can absorb the city's electric districts illuminating the night as you pass colourful flower markets and the golden stupas of the enormous Wat Pho temple shimmering in the evening light.
BANGKOK'S TEMPLES BY BOAT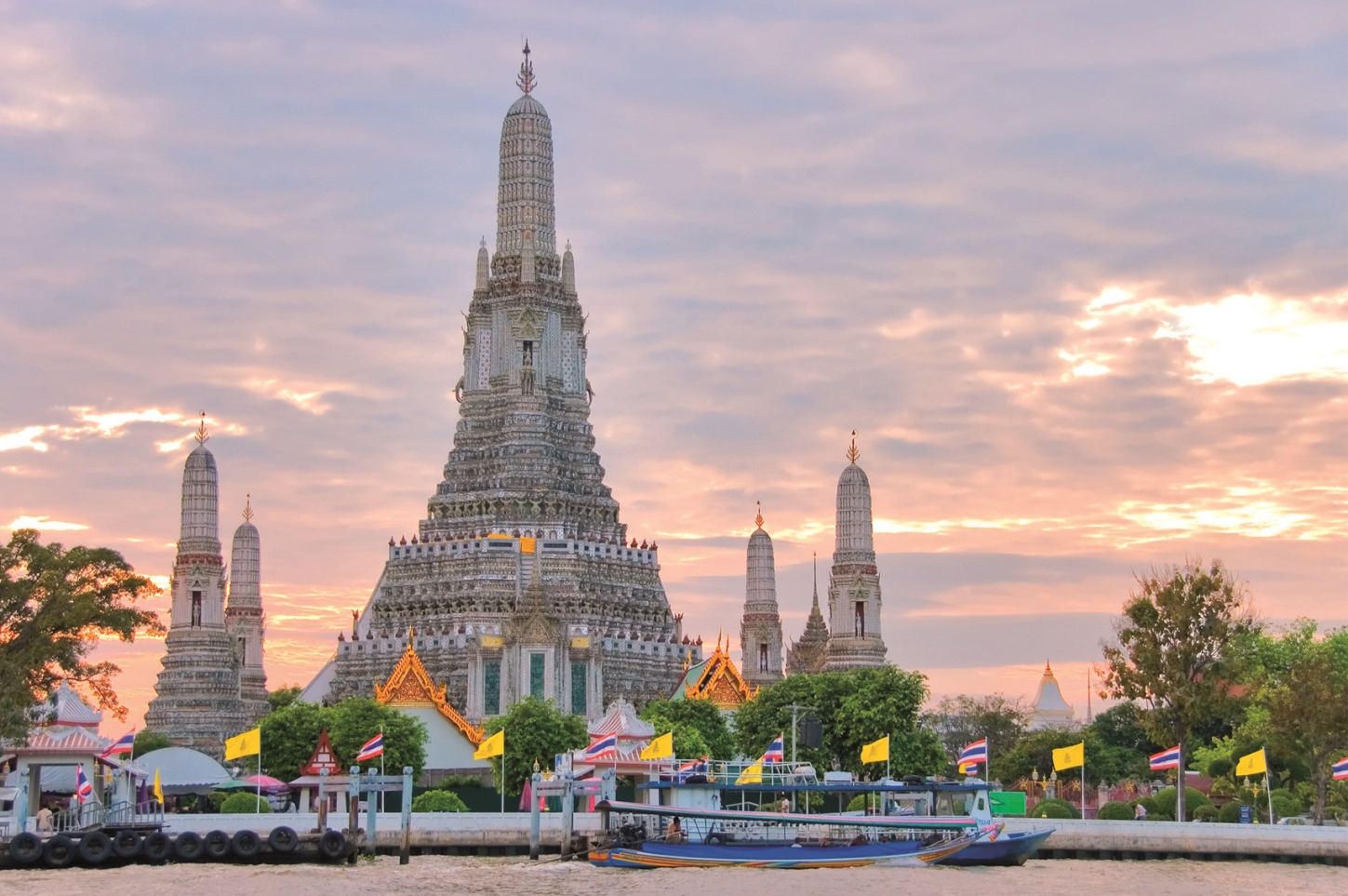 Take an iconic longtail boat to Wat Pho, the largest temple in Bangkok to observe monks chanting their early morning prayer and come close to its famous gold-leaf Reclining Buddha. Back on board, wind through the legendary Chao Phraya River linking modern Thailand to its historical past passing Buddhist temples and Chinese shrines that dot the banks, many of which are off-the-beaten track. Pause at Thonburi, once Thailand's ancient capital to visit humble villages, historical markets and artist communities. Another option would be a thrilling tuk tuk ride around the city and see the sights like a local would with the wind in your hair.
LEARN TO DRIVE A TUK TUK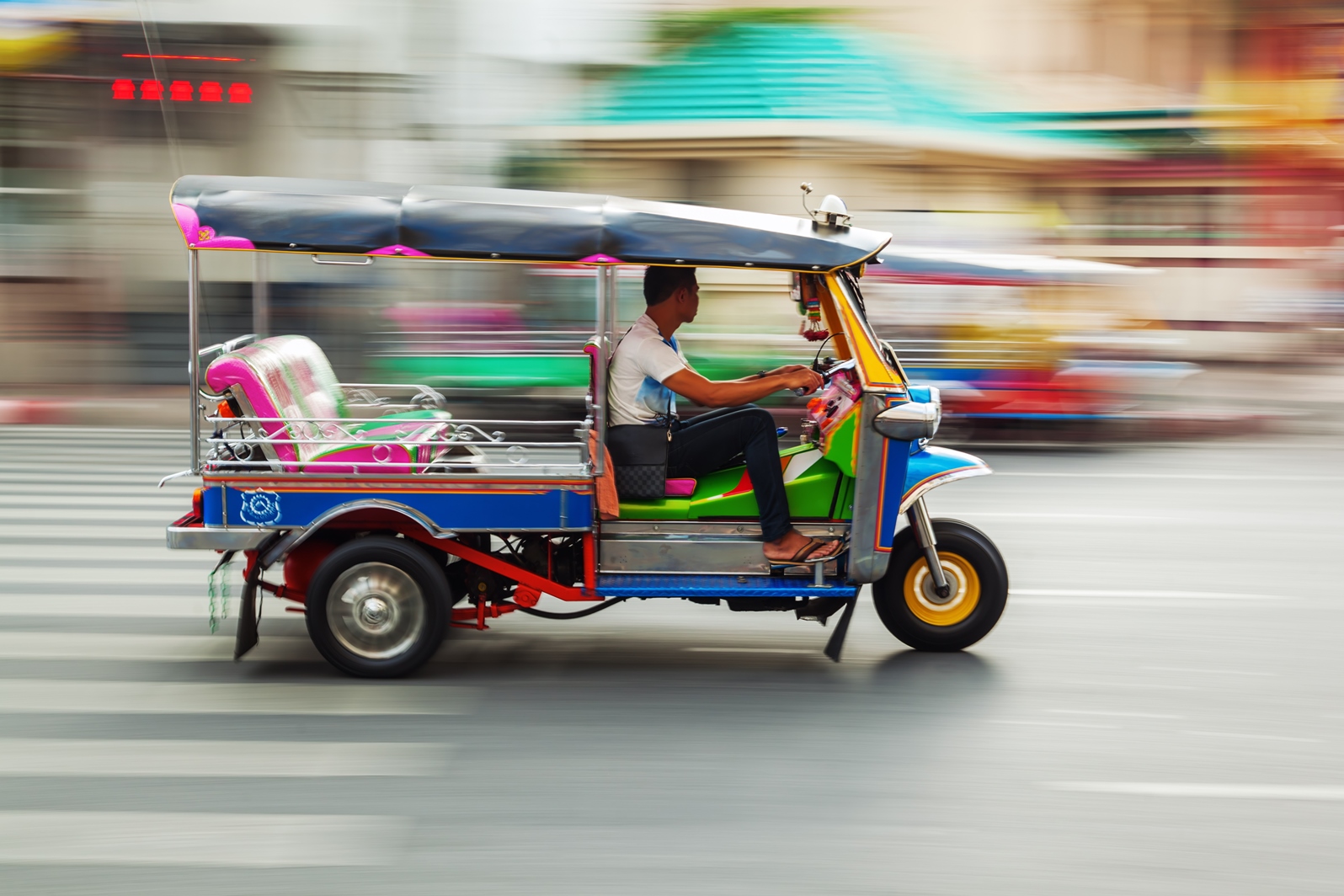 For something a little different, rural Chiang Mai is the ideal place to learn to drive Thailand's iconic tuk tuk. Hone your skills in the quiet backroads away from traffic meandering through the rice paddies and tall forests with hamlets and temples barely visited by tourists. Your specialist guide will be on hand to ensure the smoothest ride possible as well as to help you immerse into the local culture. Stop at a small elephant home to hand feed and bathe these gentle giants before enjoying lunch. Then drift down a country river on a bamboo raft followed by a final ride back to town.
ESCAPE TO KHAO SOK NATIONAL PARK
Explore Khao Sok National Park, a beautiful nature reserve in southern Thailand where limestone rock formations protrude from the jungle-like terrain. Enjoy trekking trails through one of the oldest evergreen rainforests in the world, its wildlife nothing less than extraordinary from gibbons to tigers and comical looking hornbills. On manmade Cheow Lan Lake, characterised by towering karsts that compete with those in Vietnam's Halong Bay, you can see floating villages that camouflage into the landscape. Meanwhile kayaking or bamboo rafting down the idyllic Sok River reveals entangled liana trees, tentacle-like buttress roots and water as green as the overflowing canopies.
EXPLORE THE PHI PHI ISLANDS
Charter a speedboat to visit Kho Phi Phi made famous by the movie, The Beach. There's more to these islands than the impossibly blue water at Maya Bay and that talcum-powder-like sand that dissolves underfoot traversed by Leonardo di Caprio. Visit Monkey Beach, only accessible by boat and known for its boisterous monkey families seen in huge numbers. Snorkel in the variable blue hues around bar-free Bamboo Island and over the kaleidoscopic coral of the stunning, cliff-sheltered Pileh Lagoon. A private local guide and boat ride makes all the difference here allowing you to enjoy lunch on board away from the crowds.
DISCOVER BANKGKOK'S HIDDEN FORESTS
Escape Bangkok's hullabaloo to the inner-city oasis of Bang Krachao where among the jungly trees it's hard to believe you're in the same city. Aptly referred to as the green lung, the law prohibits the construction of buildings taller than a coconut palm. Free from large-scale development, the sprawling forests thrive harbouring small villages, temples and authentic markets which you can discover by way of high-grade mountain bikes. Stop for street food or to catch glimpses of kingfishers darting through the trees. Easy, flat roads lead you through the wildlife-filled mangroves covering shorter distances of around 9 miles, or longer should you feel the whim.
A LESSON IN THAI COOKING AND LUNCH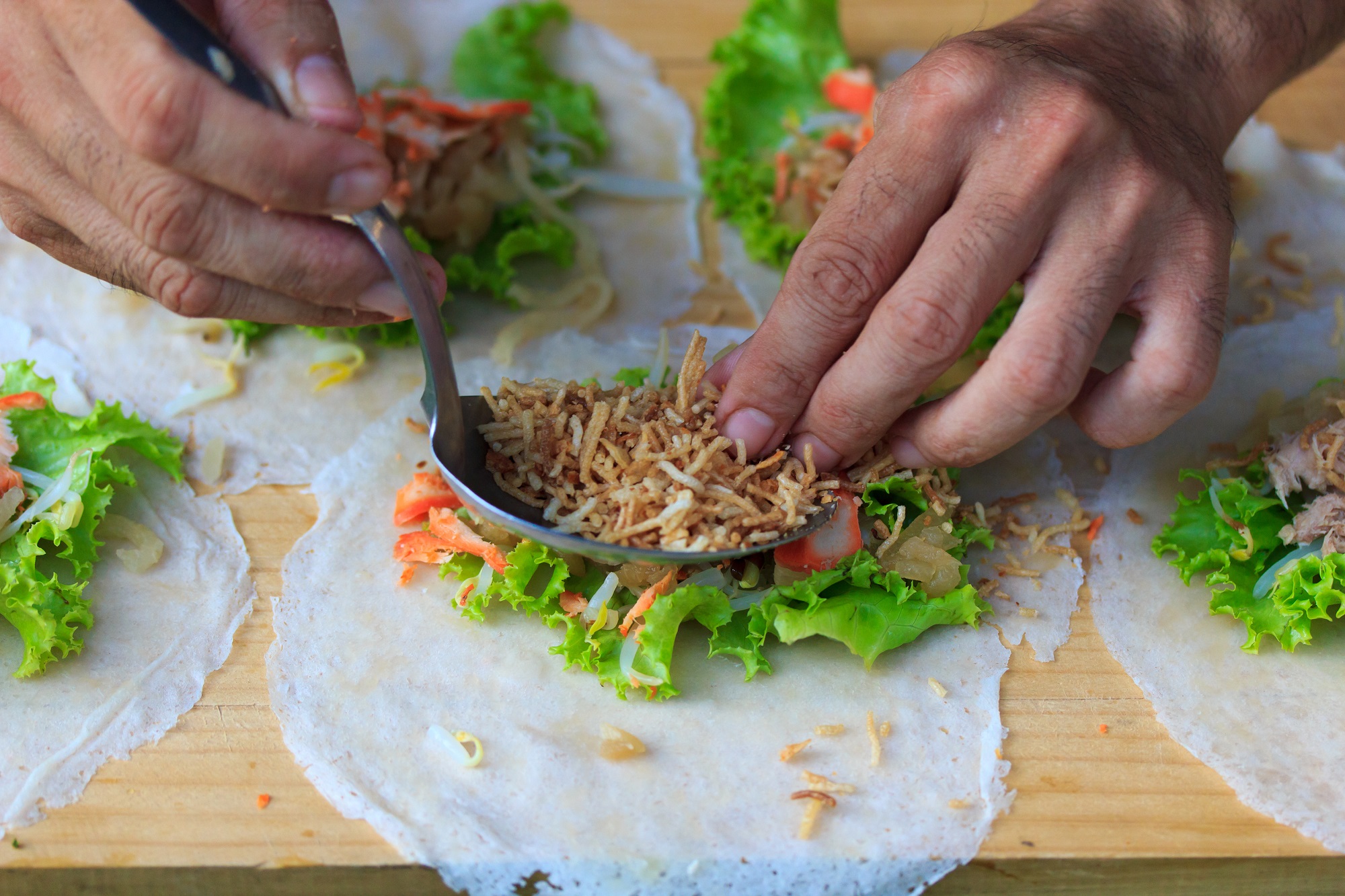 Learn the principles of Thai cooking often considered the best cuisine in the world. Your hosts are the Raunkaew-Yanon family who've lived in Hang Dong village for over 150 years with a deep-rooted cooking legacy. Mr Prapat will tour you around the residence and its traditional Lanna-style architecture incorporating teak doors, wooden screens and pavilions. Meander around the large family gardens and rice fields before a hands-on class preparing traditional recipes over charcoal braziers chatting to members of the family. Dishes usually include red curry, fragrant hot and sour soup and stir friend aubergine with crumbling mince. Round off with a coconut-based pudding.
KAYAK IN PHANG NGA BAY
Venture into the striking karst-island backdrop and beautiful beach immortalised in James Bond's Man with a Golden Gun. Kayaking is the best way to explore a natural paradise characterised by collapsed caves, hidden lagoons and various species of mangrove forests. Keep an eye out for macaque monkeys, water monitor lizards and different bird species undisturbed by the gentle sound of oars dipping into water. The experience reaches a climax in the evening when you enter a hong, essentially a roofless cave, where at night-time, bioluminescent plankton illuminates the water under a starlit sky. Stay in a hotel fit for its cinematic location offering panoramic villas and unparalleled bay views.
LEARN MUAY THAI WITH AN EXPERT
Spend the day with a world-renowned master of traditional Muay Boran fighting, the ancient foundations of Muay Thai. You don't have to be an expert to take part in this experience. Start with the basics of Muay Thai, or if you've done it before, you'll be able to learn new or improve your already existing skills. Delve deeper for additional insight into the history and origins of this longstanding culture while you're put through your paces. Round off by watching the masters in action at a traditional Muay Thai fight. A great way to keep up the fitness while on holiday and a whole lot of fun too.
EXPLORE ANTHONG NATIONAL MARINE PARK
Charter a boat to visit the Angthong Marine Park spanning 42 jungle covered islands docilly resting on the water. From Koh Samui it's a delightful boat ride across the iridescent water. On arrival, transfer to a kayak and after a brief from a specialist guide, you're all set to paddle the dreamy coastline. Stop by Mae Kho island where you can trek to the top for views of its emerald lagoon and vivid green colours that seem to blend into the forest-carpeted cliffs. Offshore the snorkelling at Wua Talap Island rewards visits with rich marine life. Lunch on board allows you to completely unwind and take in the serenity.