Thailand's paradise covers rainforest mountains, fertile rivers and uncontested sugar-white beaches – a characterful, romantic landscape trailing along the borders of Myanmar down to Malaysia. Here, all expectations are met with next-level fresh cuisine, sun-kissed islands and powerful spiritual roots, all the ingredients for a perfect winter destination.
CHIANG MAI
Chiang Mai, situated in the mountainous north of Thailand was founded in 1296 when it became the capital of the Lan Na kingdom. The city itself is full of character, sensational food being at its heart, as well as the many artisanal communities championing traditional craft. For a slice of local culture, a great activity to do in Chiang Mai city, is shopping at Thapae Walking Street's Sunday night market which feels more like a festival than anything else. Historical landmarks include Wat Phra Singh with its attractive gold-ochre Lai Kham chapel, and Wat Chedi Luang's influential, towering compound. For respite, Rajapruek Royal Park and Queen Sirikit Botanical Garden offer peaceful, natural retreats as do the area's many stunning national parks. These wildernesses cover varied landscape including lofty mountains ranges, remote waterfalls and spectacular rockscapes such as the 300m-metre long canyon found in the Ob Luang National Park. For the ultimate in relaxation and authenticity stay at the Four Seasons Chiang Mai Private Residence.
BANGKOK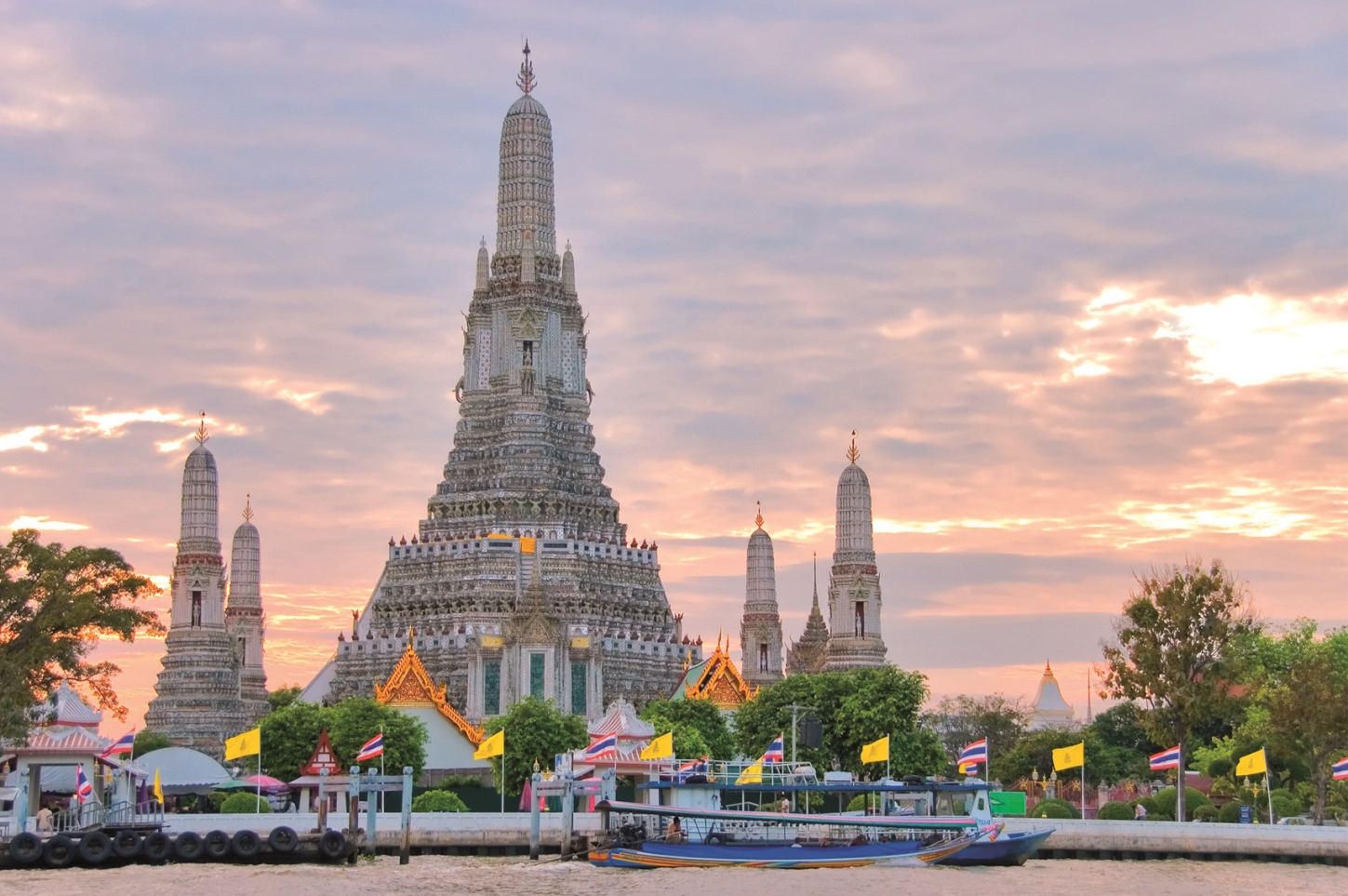 Founded in the late 18th century Thailand's' beguiling capital city mixes modern skyscrapers with ancient villages. Much of its historical infrastructure exists alongside the Chao Phraya River revealing undisturbed ancestral communities and marvellous ornate palaces. The Grand Palace, one such wonder was the royal residence until 1925 and still displays ceremonial throne halls, decorative pavilions and perfectly manicured gardens. There are plenty of opportunities to explore major landmarks such as Wat Pho, the city's oldest temple. At the crack of dawn, the meditative chanting of monks reverberates in the air while Wat Arun's romantic views are best absorbed at sunset. MahaNakhon, the tallest tower in the country at 314 metres takes panoramas to extraordinary heights while far below the floating markets, fragranced and alfresco sprawl all over the city. Plus, there are no shortages of outstanding hotels primed on the banks of the river, The Siam Hotel is one of the best.
KOH SAMUI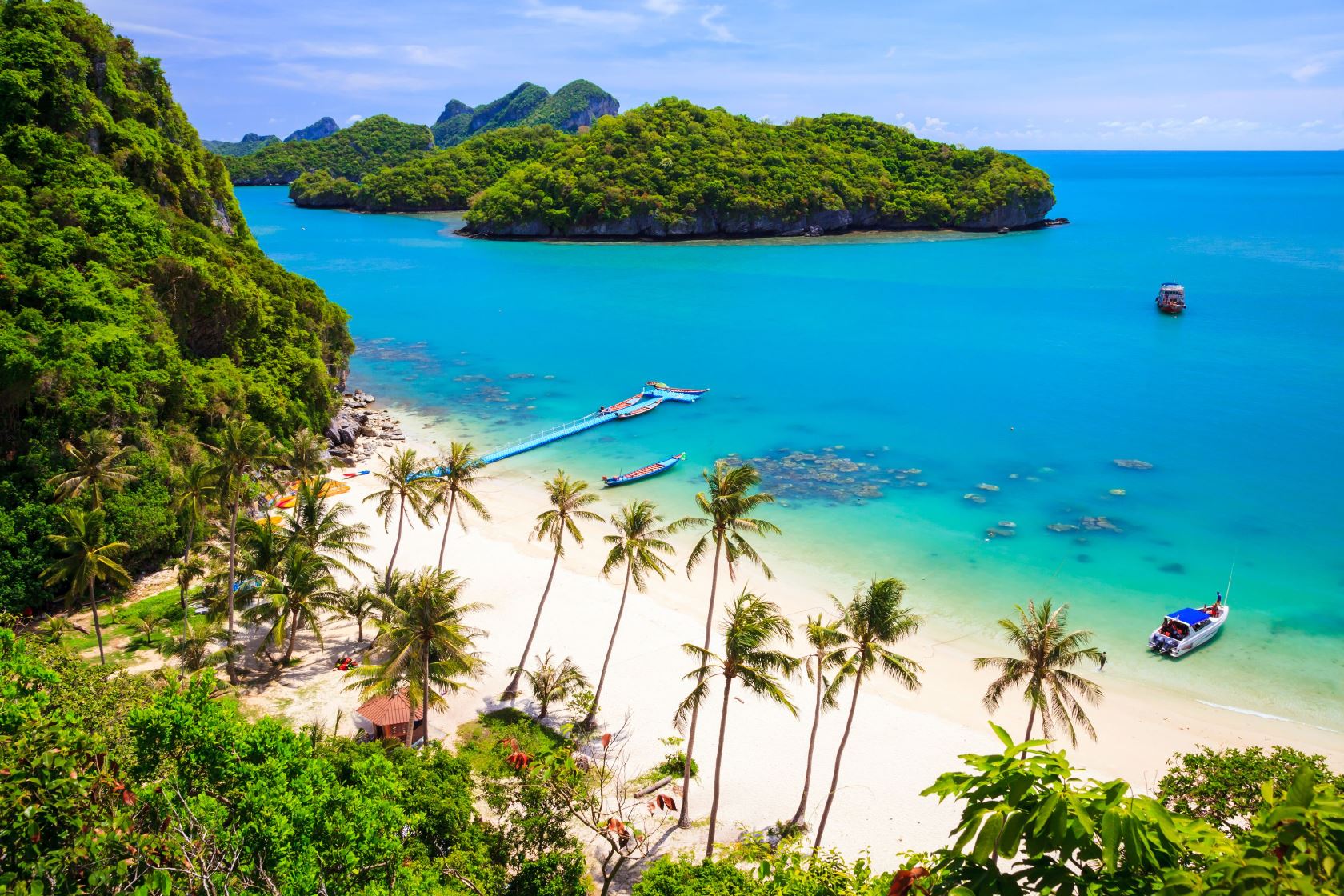 One of the most spellbinding islands in Thailand, Koh Samui deserves its lauded reputation. Few destinations in the world embody such natural paradise with picture-perfect palm-fringed beaches, mountainous rainforest and a healthy portfolio of Koh Samui luxury resorts. Take your pick from indulgent barefoot escapes to retreats combining wellness with idyllic beaches and sparkling sea, luxury retreat Kamalaya is hard to beat. When not basking in the heady sun, wrench yourself away from the hedonism for a cultural hit visiting the enormous gold-painted Buddha at Wat Phra Yai temple located on a tiny island linked by a causeway. Inland, the mountains provide fun forest trails to gushing waterfalls where trekkers can cool off in the natural pools. About 60 kilometres into the deep blue abyss, rich aquatic life offers scuba divers fantastic sightings around the granite pinnacles and the underwater coral metropolis frequented by stingrays, barracuda and drifting sea turtles.
CHIANG RAI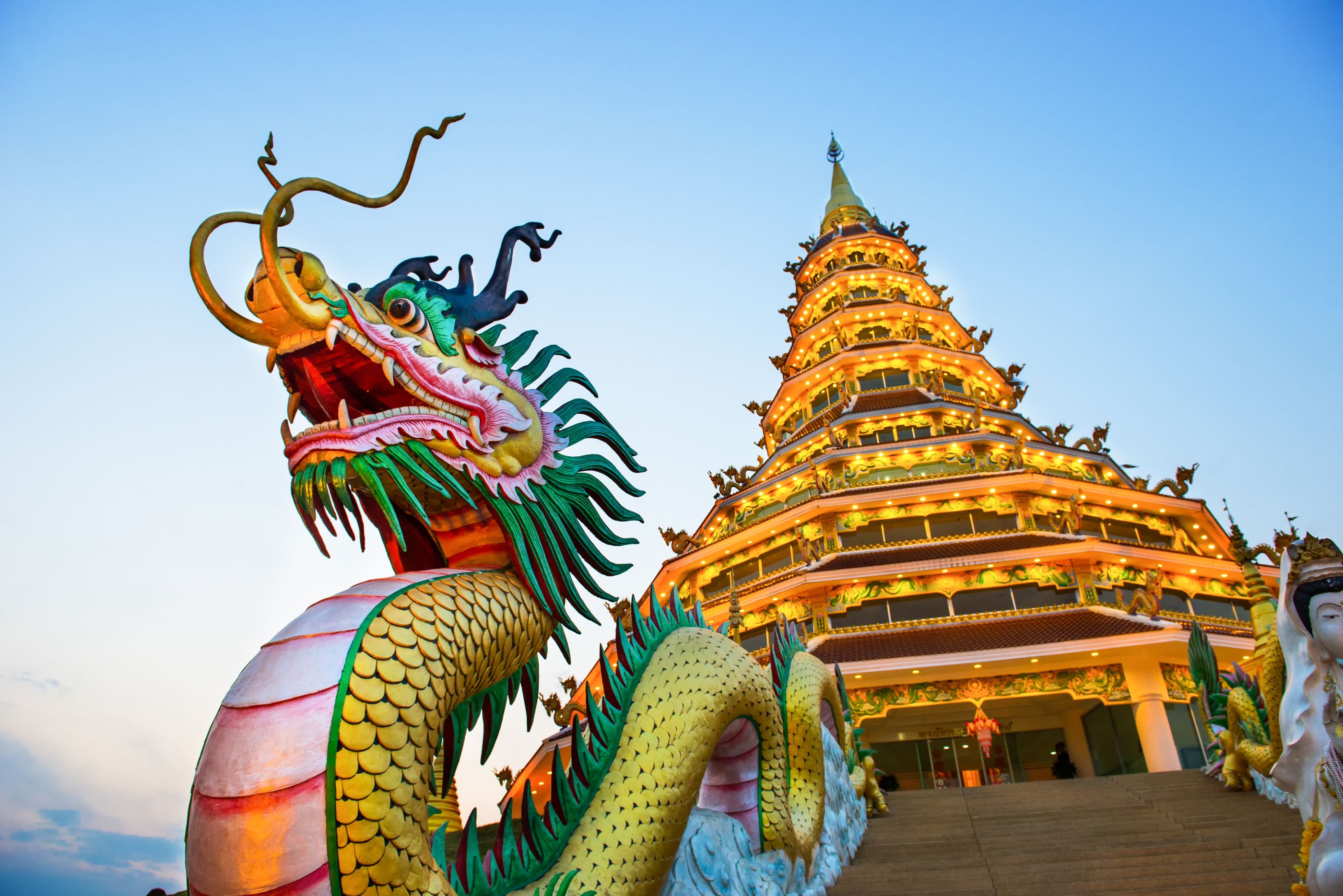 This major city in the northernmost of Thailand, is part of the Golden Triangle, the meeting place of Laos, Myanmar and Thailand. An area once infamous for opium now flourishes with tea and coffee plantations as well as a few rescued elephants that have found sanctuary in the peaceful Elephant Valley, at Chiang Rai. A cool, breezy climate paves the way for adventurous activities such as trekking scenic mountain trails, swimming in waterfall pools and cycling through terraced rice paddies. Meanwhile the jungle breached Mae Taeng River draws thrill-seekers for white-water rafting down a series of exhilarating rapids. Chiang Rai's attractions include outstanding structures such as Wat Phra Kaew housing a stunning replica of Thailand's sacred emerald Jade Buddha, and the spectacular White Temple designed by Thai artist, Chalermchai Kositpipat, who cleverly plastered fractured glass to the exterior that dazzles in the sun.
KANCHANABURI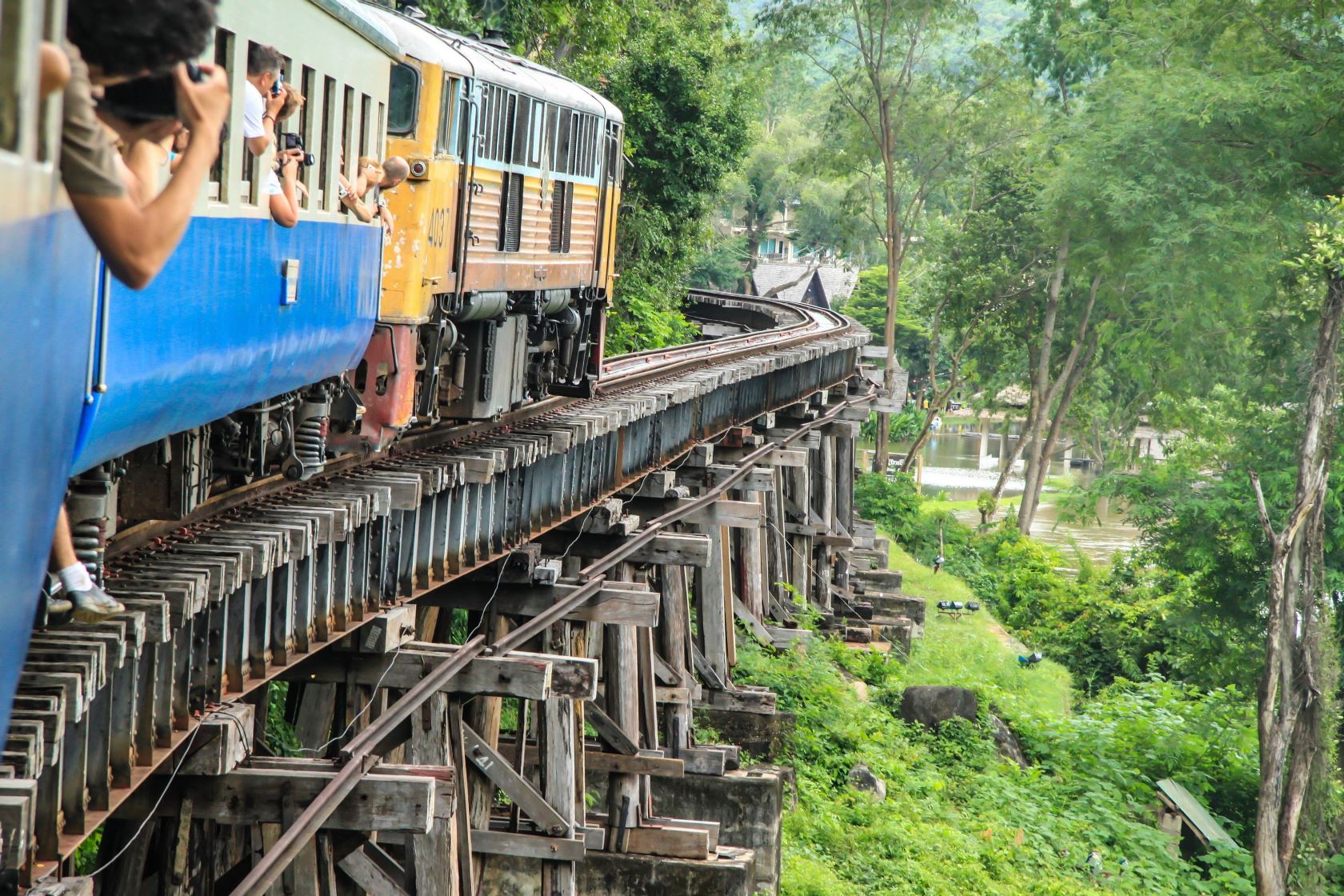 Set back in seemingly idyllic tropical jungle, Kanchanaburi, remains historically poignant. Surrounded by such raw beauty it's hard to imagine the atrocities linked to The Death Railway, a 215-mile strategic railway track connecting Thailand to Burma, built at the behest of the Japanese in WWII. The sobering Kanchanaburi War Cemetery contains nearly 7,000 graves, only a fraction of the victims killed at the hands of Japanese armies during the railway's construction. It's possible to take a 50km train journey via the Bridge over the River Kwai, the notorious landmark depicted in the Oscar winning film of the same name. An hour outside the city, a small but immersive interpretive centre captures the trauma at Hellfire Pass, a railway cutting named so by its victims for its hellish appearance when lit by torchlight. A visit to Wat Tham Phu Wa offers relief, featuring a series of grotto-embedded shrines as well as a large limestone cave system to explore. Reflect in a riverside hotel.
KOH LANTA
An island district on Thailand's gin-blue Andaman coast, Koh Lanta brandishes coral beaches, limestone outcrops and unhindered rainforests. The key attraction though is the easy going pace, endowed by its general inaccessibility and the many uninhabited islands. Those who travel here are rewarded with rare, unblemished beauty even in the most populated areas. In the southernmost parts of the main Ko Lanta Yai island, its sandy skirts and dramatic rock are home to semi-nomadic seafaring peoples called the Chao Leh. They reside in the national park which in fact spans several islands but in this protected slice you can discover cave networks, waterfalls and divine beaches. Further east, the historic old town steps back in time harbouring old teak houses stilted over the water and backdropped by green mountains. While the island remains unspoilt, visitors can still find a top-notch escape boasting an enviable ocean-fronting stance. Located on beautiful Kantiang Bay, Pimalai Resort is the only five star resort on the island.
PHUKET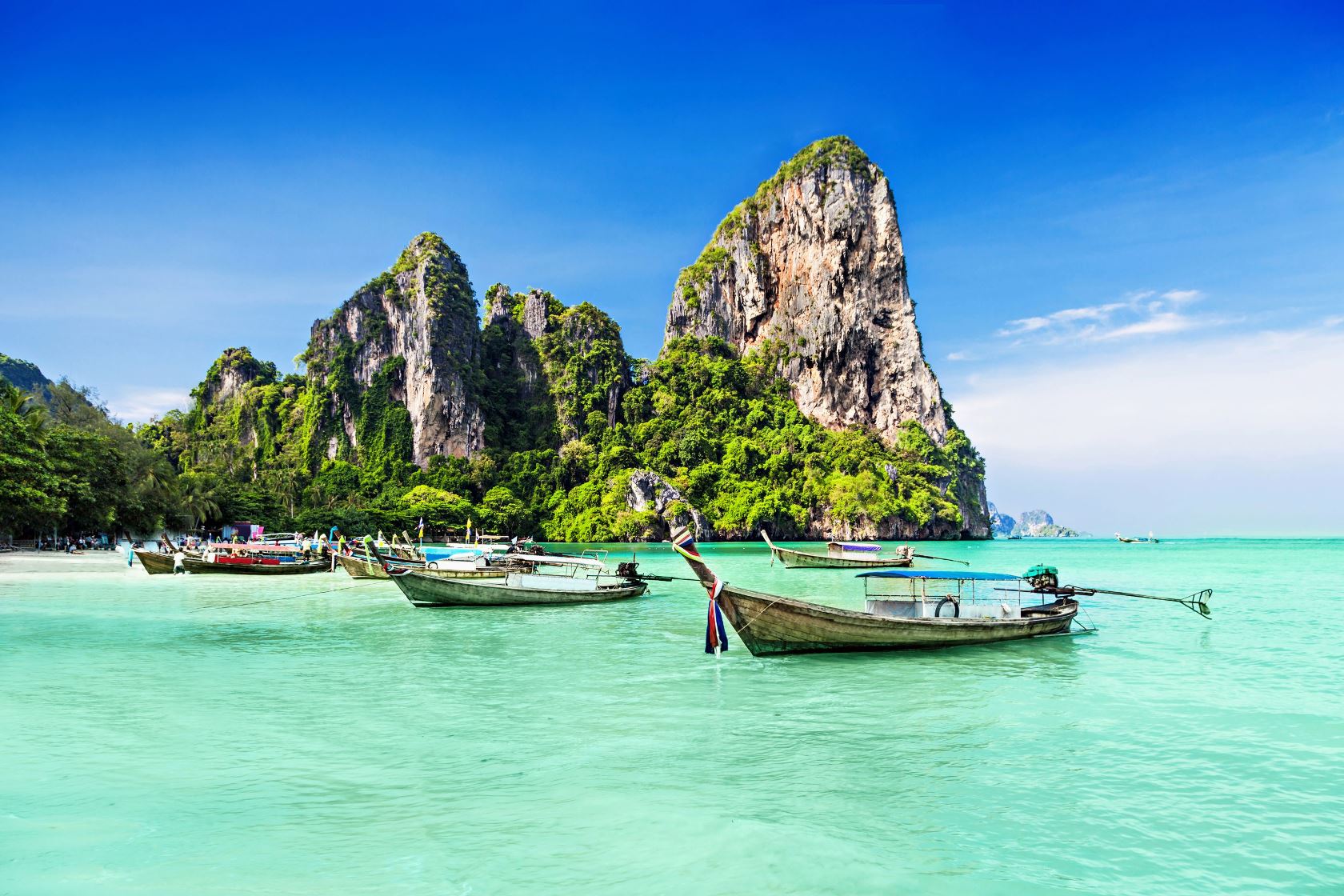 Thailand's largest island has come a long way since its party-going reputation ignited by the blockbuster film, The Beach. Today, an emerging, more eco-conscious attitude is reclaiming its sense of island utopia. This is supported by a collection of luxurious hotels that refer to Thailand's rich traditions and tropical forest as core experiences. There's no wonder the focus homes in on the environment. Seventy percent of Phuket is covered by mountains with fierce peaks dominating the north Khao Phra Thaeo Non-Hunting Area. Meanwhile Sirinat National Park was established in 1981 specifically to protect a 35 square-mile area including Nai Yang Beach, a nesting ground for sea turtles. Of course, you can't talk about Phuket without mentioning the obvious; pearly white beaches and island escapes such as the Phi Phi Islands and off-beat Koh Lanta. No matter how the modern world unfurls, you can still catch those beautiful sunsets. Located in a secluded cove, Trisara is the most luxurious pool villa resort on Phuket.
AYUTTHAYA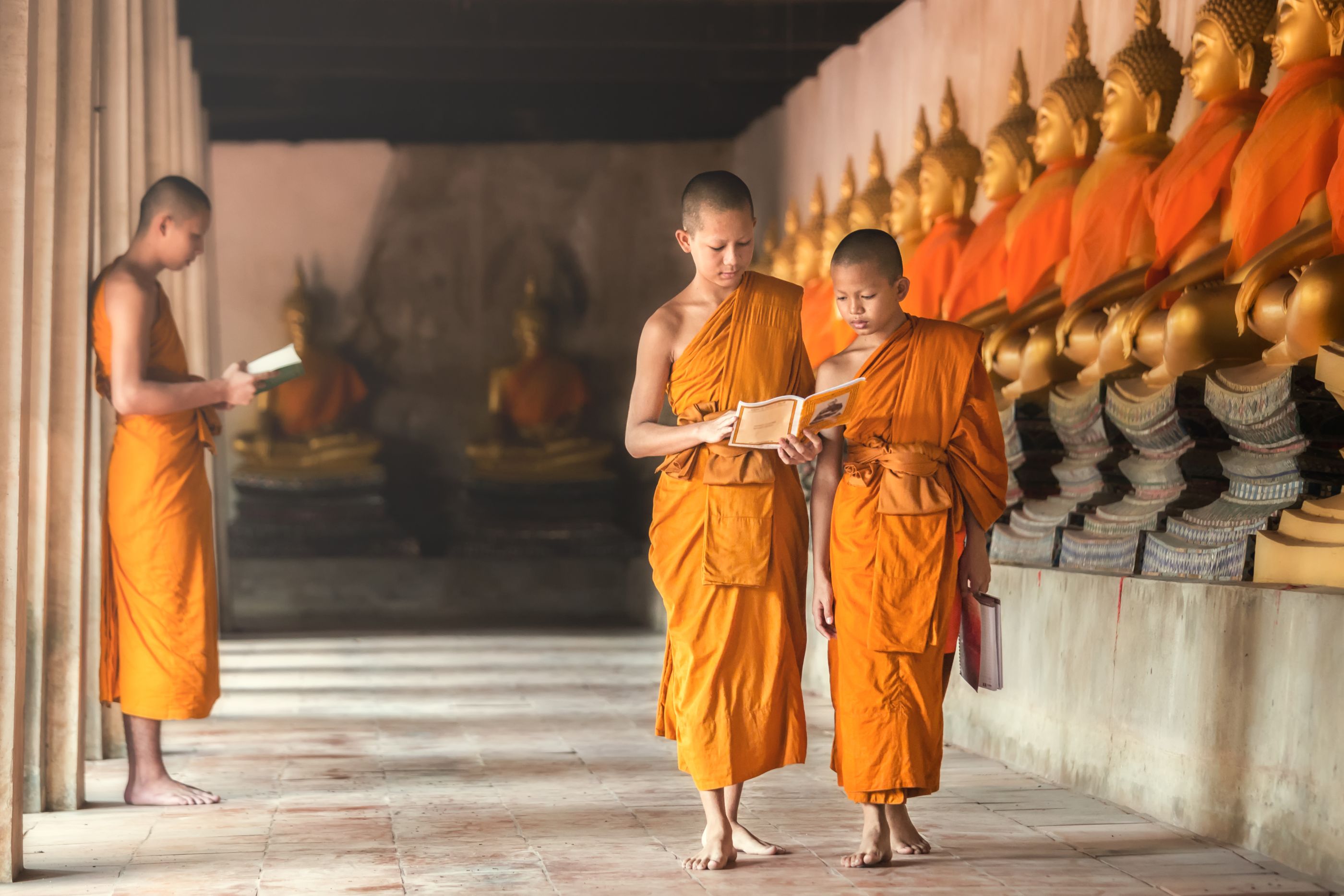 An hour and a half north of Bangkok, the island of Ayutthaya located on the confluence of three rivers, once served as the second Siamese capital as one of the largest cities in the world. Established around 700 years ago, after which it prospered as a trade hub, the ancient powerhouse was decimated by the Burmese army in 1767. Its dilapidated once-glorious temples are now listed as a UNESCO World Heritage Site and remain utterly intriguing including an oft-photographed stone Buddha head peeping out of the overgrown tree roots at Wat Mahathat. Although Ayutthaya was mostly destroyed, it mercifully was not pillaged. Chao Sam Phraya National Museum houses many unearthed treasures such as gold artifacts, buddha icons and wood carvings excavated from underground crypts. Access the island via a longtail boat ride for examples of modern-day culture such as the local floating market selling local delicacies and handmade souvenirs.
SUKHOTAI
The ancient city of Sukhothai was the political and administrative capital of the first Kingdom of Siam between the 13th and 15th centuries. Today its preserved historical park is undeniably one of the prettiest archaeological sites in Thailand sitting peacefully on the Rivery Yom and ringed by a historical moat. Inside the old walls, almost 200 ruined chedis (Buddhist monuments) have been left in remarkable condition. Scattered around the lotus-sprinkled lakes, the main sights include Wat Mahathat, a buddhist temple shaped into a lotus bud, characterising the Sukhothai architectural style, and adorned with stucco sculptures and enclosed by conical stupas. Wat Si Chum features a giant 15 metre Buddha, still wonderfully intact while other temples brandish towering spires covered in elaborate stucco among the many pillars and pagodas. A visit to the Ramkamhaeng Museum brings this ancient city to life, displaying a number of artifacts discovered in excavations including Buddha sculptures, inscribed stone tablets, armour and ancient pottery.