Our travel specialists would be delighted to help you design your itinerary to Thailand and offer practical travel tips throughout, whether you are seeking a beach sanctuary, a cultural journey or a restorative wellbeing retreat.


WEATHER IN THAILAND
In northern Thailand the seasons are clearly defined. Between November and May the weather is mostly dry, with cooling breezes. From May to November the north is dominated by the southwest monsoon, during which time rainfall in the north is at its heaviest.
The southern region of Thailand really has only two seasons – the wet and the dry. These seasons do not run at the same time on both the east and west side of the peninsular. On the west coast the southwest monsoon brings rain and often heavy storms from April through to October, whilst on the east coast most rain falls between September and December.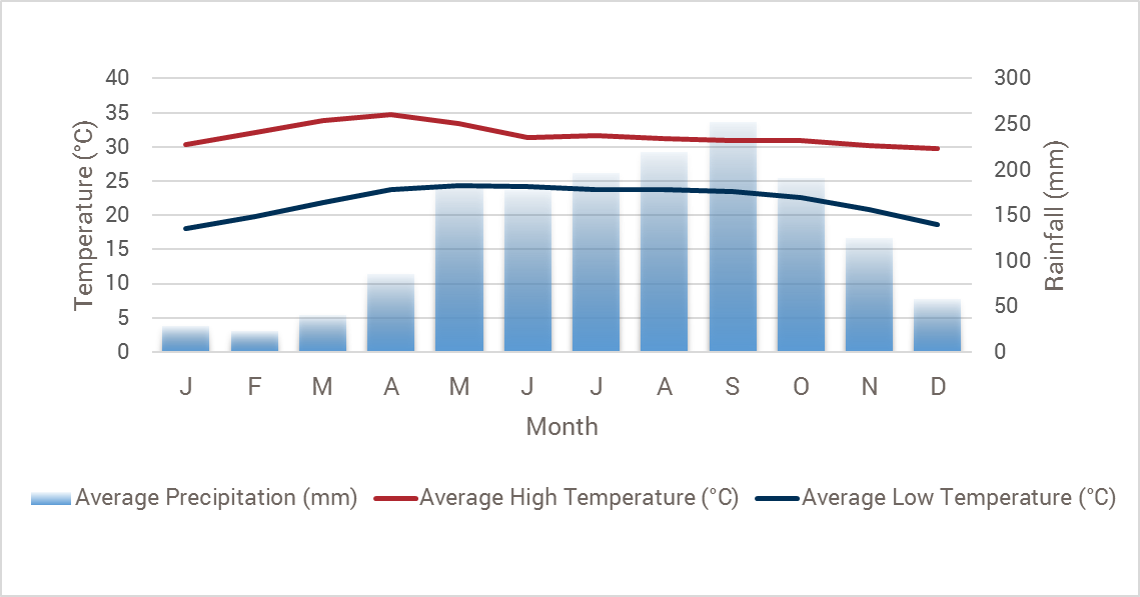 MAP OF THAILAND
WHAT TO PACK FOR THAILAND
Lightweight, loose-fitting summer clothing in cottons, linen or blends is ideal as Thailand is hot all year round. Most hotels offer a laundry service and therefore we recommend you use this facility to enable you to travel lightly. Sweaters, a light jacket or a pashmina may be needed for the cooler evenings. Thai people dress conservatively and neatly and appreciate it when visitors do the same. In the winter months, a few warmer layers are also advisable as temperatures can drop quite low in the evenings, especially in the northern regions.
If travelling to the north and planning to do some trekking, make sure you pack adequate footwear - walking boots/shoes or a sturdy pair of trainers with good grip. For ladies, we find that a pashmina or similar shawl is invaluable when travelling to Thailand so that you can wear sleeveless clothing and then use it to cover up your head and bare arms when necessary, especially when visiting temples. A small torch can be useful in certain parts of the country where power supply can be prone to the occasional blackout.
Please also note that e-cigarettes are now banned in Thailand. If you are caught with one it is likely to be confiscated and you could be fined or sent to prison for up to 10 years if convicted.
MEDICATIONS & VACCINATIONS FOR THAILAND
We recommend you check with your local travel clinic or health practitioner before travellng to Thailand. Depending on where you are going you may be advised to take precautions again Malarial contraction, or indeed have certain vaccinations recommended. Further, a yellow fever vaccine certifiicate is required for travellers arriving to Thailand from certain destinations that carry a risk of transmission of the disease, therefore we strongly suggest you confirm your medical obligations several weeks before your trip. Good information can also be found on the NHS's travel website
Fit for Travel.
TIPPING IN THAILAND
It is not customary to tip in Thailand, but there are situations where a gratuity would be appreciated. Even if a tip is not required a small token will be welcome as workers in the service industry earn meagre salaries. We would recommend 10% in restaurants (there is usually a small service charge already added to the bill), US$10–US$20 per person per day for guides, US$5 per person per day for drivers, and US$1 for taxis and porters, or simply round up the fare.
GET CONNECTED
ELECTRICAL SUPPLY
220V AC. Two-pin round or flat plugs.


MOBILE / INTERNET CONNECTIVITY
Thailand provides good mobile phone coverage throughout the country. Calls or texts using a foreign SIM card can get very expensive however, so you should contact your network provider before departure. You will find that most hotels, many cafes and shopping centres also offer complimentary WiFi internet access. Do check with establishments first to confirm if there are any charges.
RECOMMENDED READING
The Balancing Act: A History of Modern Thailand by Joseph J. Wright
Thailand: A Short History by David K. Wyatt
Kingdom of Make-believe: A Novel of Thailand by Dean Barrett
Bangkok 8 by John Burdett
The Beach by Alex Garland
Sightseeing by Rattawut Lapcharoensap