French Polynesia in the
South Pacific
lures those seeking the most indulgent of resorts. Our Destination Specialists share invaluable pre-travel tips to eliminate the stress from planning your holiday.
WEATHER IN FRENCH POLYNESIA
The dry winter period from May to October is the best time to visit the South Pacific; the weather is cooler and there is much less rainfall. The best month to go is May, with seven hours of sunshine per day and temperatures ranging from 21-31°C. Temperatures rise during the November to April summer rainy season when it's humid, cloudy and very wet. Three-quarters of the annual rainfall occurs during this period, generally in the form of brief, violent storms, although torrential rains lasting several days are not uncommon.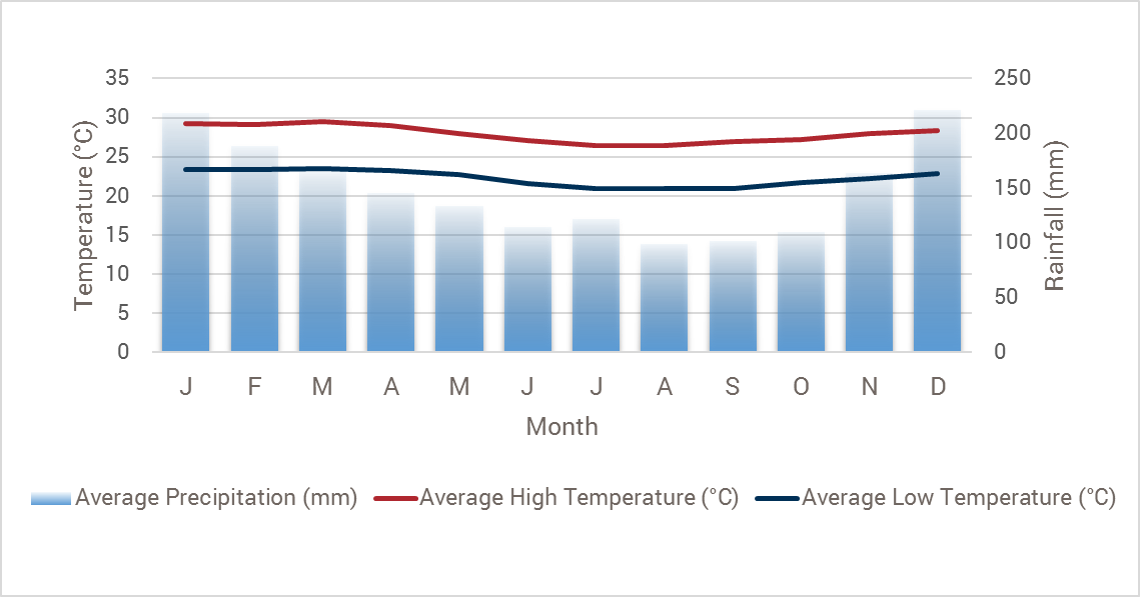 WHAT TO PACK FOR FRENCH POLYNESIA
Casual, comfortable clothing is the norm in the South Pacific. You may want some dressier items for special evening meals. Clothes in natural fibres work better in the heat and it is worth packing a lightweight cardigan or wrap for cooler weather or chilly air conditioning. The sun is very strong in the South Pacific and so pack a long-sleeved, lightweight shirt, hat, sunglasses and SPF 30+ sunscreen lotion.
MEDICATIONS & VACCINATIONS FOR FRENCH POLYNESIA
You are advised to visit a local travel clinic or see your doctor ahead of your trip to French Polynesia, in order to ensure you take any necessary health precautions. At present, no particular vaccination courses or booster shots are advised, but there are some you may be asked to consider. Certainly, if travelling to the South Pacific from a country at risk of yellow fever transmission, or indeed transiting through an airport in such a country for more than 12 hours, you will be required to produce a certificate of yellow fever vaccination upon arrival.

Malaria is not presently a risk in the South Pacific, but another mosquito-borne illness, Dengue Fever, is. This virus is usually transmitted by the types of mosquitoes here that bite during the day and are prevalent in urban areas. As there is no vaccine or prevention of what is also known as "breakbone fever", you are advised to be vigilant with mosquito-bite avoidance at the relevant times by using a good quality insect repellent as well as covering your skin with loose clothing.
Do apply sunscreen regularly, even on cloudy days and also after swimming.
For further travel health advice to make preparations for your trip to the South Pacific, we recommend you visit the NHS's website Fit For Travel as well as the Center for Disease Control & Prevention.


TIPPING IN FRENCH POLYNESIA
Traditionally, tipping in the South Pacific is neither required nor expected. In fact, such fiscal gestures of thanks are not part of the indigenous cultures here. You are considered an honoured guest amongst the island groups, so paying for a service is counter-intuitive to locals. However, many French Polynesian resorts now have "Christmas fund jars", where you can donate a few dollars to be distributed amongst the staff. If you find the service and/or food at a restaurant to be particularly superb, it would be customary for a visitor to leave a 10% gratuity. If you insist on giving a few dollars to an individual for services rendered on your holiday, do so discretely, and the gesture will be appreciated. Some top resorts in the South Pacific provide butler service during your stay; in this case you should tip $5 - $10 per day depending on the service received.
GET CONNECTED
ELECTRICAL SUPPLY
Outlets in French Polynesia run at 220v and generally accept 2 types of 2-pin plugs:


MOBILE / INTERNET CONNECTIVITY
Operator assistance may be required for international calls. There are many phone booths in the South Pacific which work using phonecards (Telecarte) that can be purchased at the airport, bars, magazine stands and the post office. Hotel telephone charges are extremely high so are best avoided.
WiFi is available at some hotels and establishments, though always check what charges will be applied before using any internet services. In some cases WiFi will be complimentary, but not always.
RECOMMENDED READING
Mutiny on the Bounty by Charles Nordhoff and James Norman Hall
Tales of the South Pacific by James A Michener
The Forgotten One by Nordhoff and Hall
The Isles of the South Pacific by Maurice Shadbolt and Olaf Ruhen
The Journals of Captain James Cook by J C Beaglehole
The Rape of Tahiti by Edward Dodd