Part of the Caribbean nation of Antigua and Barbuda in the West Indies, Antigua is know for its sublime sandy beaches and sea conditions that welcome keen sailors. Its British colonial influence remains in evidence today in English Bay, where sheltered moorings provide safe harbour. Our Antigua specialists would be delighted to share travel tips on the best time to go and where to stay, whether a family friendly villa or special occasion, or a luxury resort with sea views.
WEATHER IN ANTIGUA
Antigua enjoys a tropical climate with temperatures that generally range from the high twenties in the winter to the low thirties in the summer. Annual rainfall averages only 45 inches, making Antigua the sunniest of the Eastern Caribbean Islands. Rains generally occur between August through to November while the northeast trade winds are nearly constant, flagging only in September, with low humidity all year round.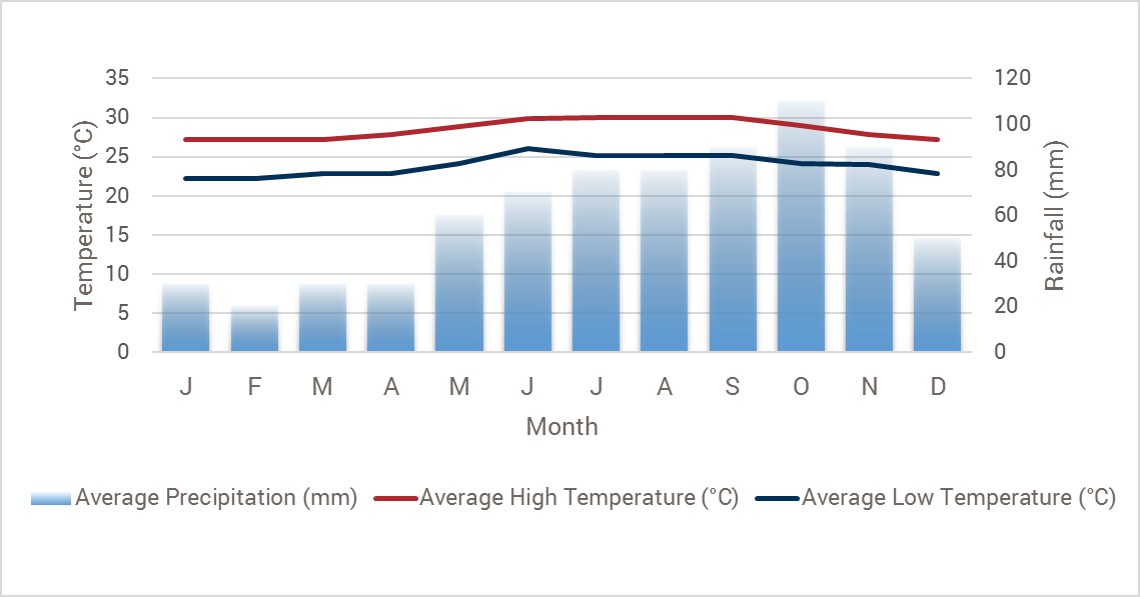 MAP OF ANTIGUA
MEDICATIONS & VACCINATIONS FOR ANTIGUA
There is little risk of malaria in Antigua, however one may wish to consider vaccinations against Hepatitis A & B, as well as Typhoid. This should be discussed with your local travel clinic or doctor several weeks before your departure. Antigua also presents a risk of the Zika virus, and therefore pregnant women are advised against travel to Antigua. All travellers over one years of age are required to produce a certificate of yellow fever vaccination if arriving to Antigua from an at-risk country. For further information on health precautions and requirements for your holiday to Antigua we suggest you visit
The Center for Disease Control & Prevention's
website, or
Fit For Travel
, published by the NHS.
TIPPING IN ANTIGUA
Tip in Antigua according to the quality of service. Many establishments include a gratuity in the total so check your bill to see if it has already been added. It is polite to tip the hotel porter approximately XCD$3 (US$1) per suitcase. When visiting restaurants outside of your resort a tip of 5% of the original charge is recommended. If you are travelling by taxi or have chartered a yacht in Antigua then it is customary to tip 10% to 15% on the fixed rate charges
GET CONNECTED
ELECTRICAL SUPPLY
Part of the island is 110 volts, the remainder is 220 volts. Most hotels have both voltages available. The type of plug used is the standard American flat pin.

MOBILE / INTERNET CONNECTIVITY
Roaming agreements exist for Antigua with a few international mobile phone companies. Coverage is average throughout the Antiguan islands. Most hotels have internet access and it is advisable to always check what WiFi charges will be applied, if any, when using their service.
RECOMMENDED READING
Islands in the Stream by Ernest Hemingway
The Log of Christopher Columbus by Robert H Fuson
In the Castle of my Skin by George Lamming
Wild Sargasso Sea by Jean Rhys
Island Beneath the Sea by Isabel Allende
The Old Man and the Sea by Ernest Hemingway