As well as advising on the most suitable resort or private villa our
Jamaica
destination experts can share invaluable tips and advice to make the most of your holiday.
WEATHER IN JAMAICA
The climate of Jamaica is tropical with temperatures ranging from 22°C to 31°C year-round. The weather is generally warm and sunny in the mornings with nights being slightly cooler. Peak season runs from mid-December to mid-April and the wettest months are May and October. Between June and November Jamaica is prone to hurricanes.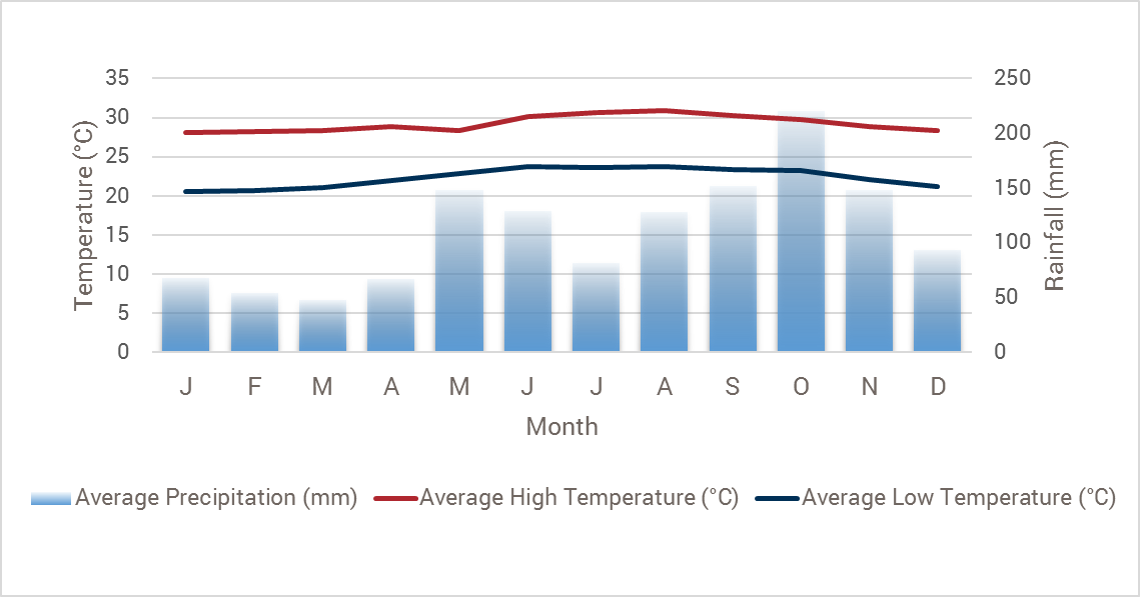 MAP OF JAMAICA
MEDICATIONS & VACCINATIONS FOR JAMAICA
You are advised to speak with your local health practitioner when planning your holiday to Jamaica. In addition to obtaining a supply of any required medications to last you the duration of your stay abroad, your doctor will help you assess the need for taking any health precautions ahead of your trip. You may wish to consider for example a vaccine or booster shot for Tetanus before going to Jamaica. Likewise, while malaria is not a threat on the island, there is a risk of contracting Dengue Fever through mosquito bites, especially in urban areas. This virus, for which there is no vaccine, while not fatal can be extremely debilitating. You are therefore advised in all cases to protect yourself against mosquito bites while in Jamaica. Preventative measures include using a good DEET insect repellent, using a mosquito net over your bed and wearing clothes to cover your skin. This will also help towards protection against contracting the Zika Virus, which is also moderately present in Jamaica and mosquito-borne. For further information about these risks, and general Jamaican health matters, you can visit the
NHS's Fit for Travel
website or contact the
Medical Advisory Service for Travellers Abroad (MASTA).

TIPPING IN JAMAICA
Jamaicans are on low wages and therefore are grateful for any gratuities. While some all-inclusive resorts in Jamaica do not allow tips being left, when it is possible, showing a gesture of your appreciation goes a long way in securing good on-going service. A porter or maid will be happy with a $1-$2 tip; taxi drivers with 10-15% above the pre-agreed fare; and restaurant waiters if doing their job well should receive 10-20% given in cash. In the case of restaurant bills, do not confuse built-in gratuities, which are done in some cases, with a "service charge". The service charge goes to the restaurant in Jamaica and not the serving staff.
GET CONNECTED
ELECTRICAL SUPPLY
Jamaican sockets are usually powered with 110 volts AC, 50Hz, though some places use 220 volts AC, 60Hz. You can use American-style plugs with two flat pins (with or without a grounding pin). If travelling from Europe you will need adapters and in some cases a transformer, depending on the appliance. While you can equip yourself ahead of your trip at the airport, many hotels in Jamaica can provide these.

MOBILE / INTERNET CONNECTIVITY
You will find that mobile phone coverage is adequate throughout the island. GSM tri-band mobile phones from the United States and United Kingdom usually work in Jamaica, but check with your provider to be certain, and also confirm the costs of your calls while abroad. Most hotels and high-end villas offer internet access, but you should always check before using it what charges will be applied, if any.
RECOMMENDED READING
Mint Tea and Other Stories by Christine Craig
A High Wind in Jamaica by Richard Hughes
Doctor No by Ian Fleming
Fruit of the Lemon by Andrea Levy
Wild Sargasso Sea by Jean Rhys
A Brief History of Seven Killings by Marlon James