The key to the ultimate summer pool party is, of course, the pool or as we like to call it: "the liquid dining table" where gatherings are centered during the summer months. A pool is a hub of activity all summer long, and below are a selection of our favourite pools found at villas within the Red Savannah portfolio, all ideal for hosting your cinema-worthy summertime bash.
With room for up to 18 guests, Ca di Pesa is a dream Tuscan holiday retreat. A private estate in the heart of Chianti, the villa features breathtaking views over the owner's award-winning vineyards and olive groves. The pool is situated atop one of the gently tumbling Tuscan hills, offering panoramic views of the surrounding landscape, best enjoyed with a glass of the local red.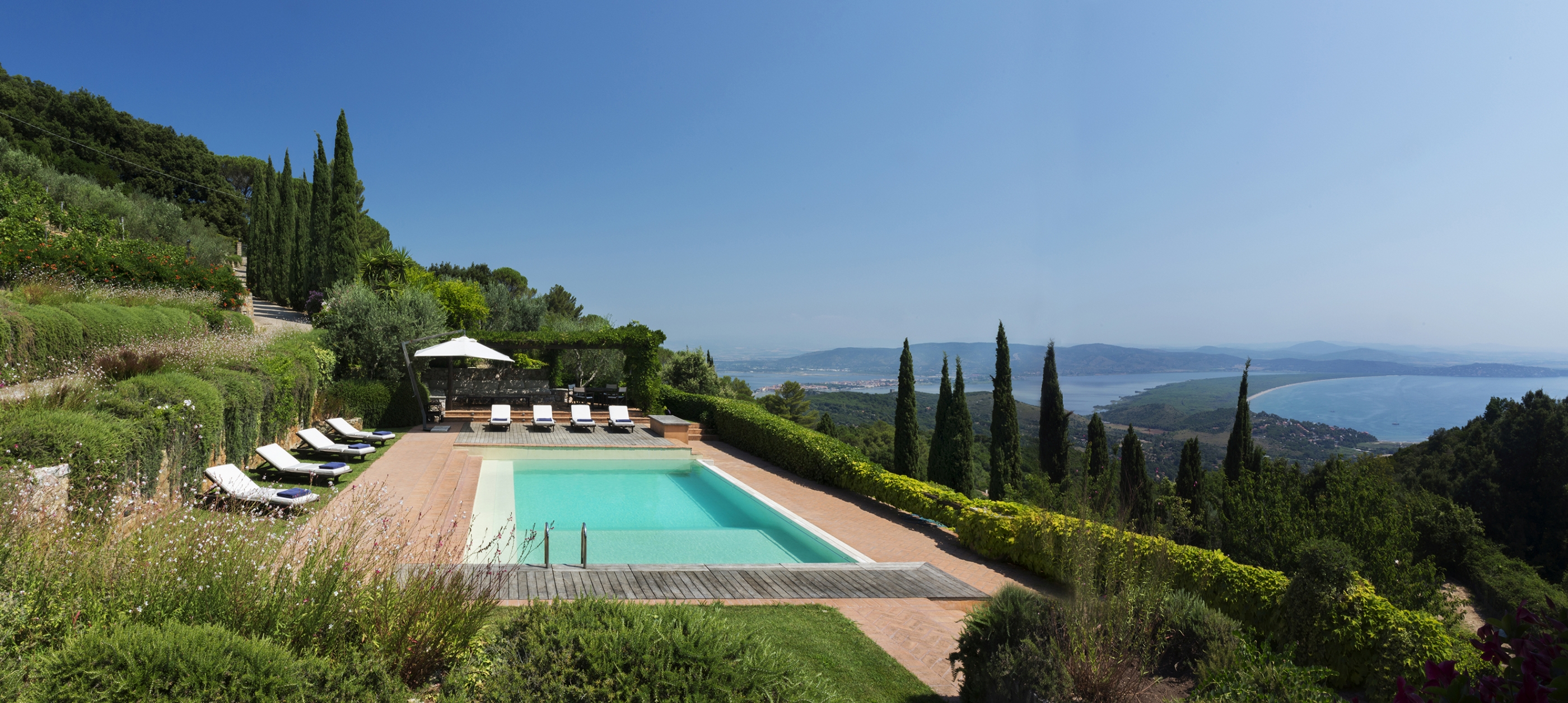 Perched high above the Maremma coast, La Feniglia sits with positively distracting views of a breathtaking sweep of Tuscany, encompassing Feniglia's beach and Orbetello's lagoon. The villa has room for 14 guests and offers some of the most staggering vistas in the region, ideal for the ultimate summer poolside soiree as the sun sets over the Mediterranean. And, once the sun sets, the villa boasts a magnificent sound system (the owner is a musician) that will have you and your party dancing under the stars.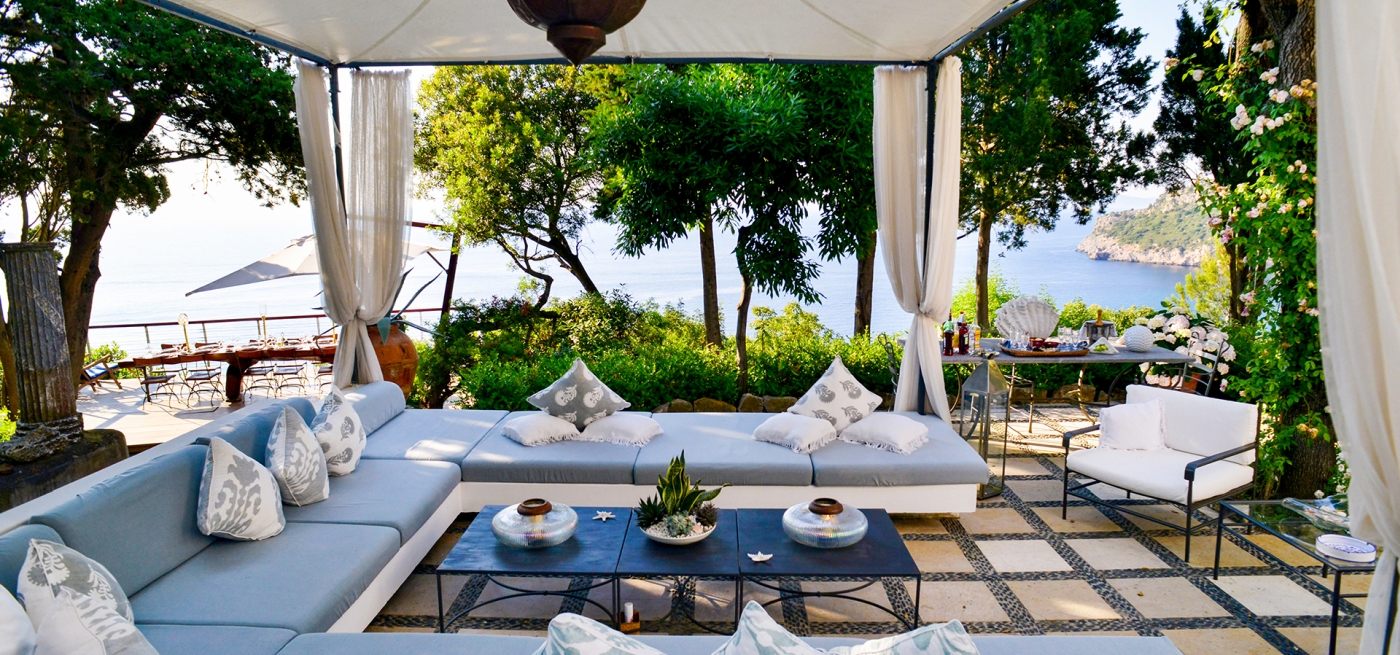 When you want a holiday by the sea in Italy, replete with a private skippered motorboat and a memorable pool, Villa Bianca is the place. This gracious estate sits above the stunning waters of Cala Grande, immersed in a sun-dappled shade, and serenaded by birds. Enjoy unblemished views of the Tyrrhenian Sea as you look out to Corsica across the open water from your poolside chaise longue.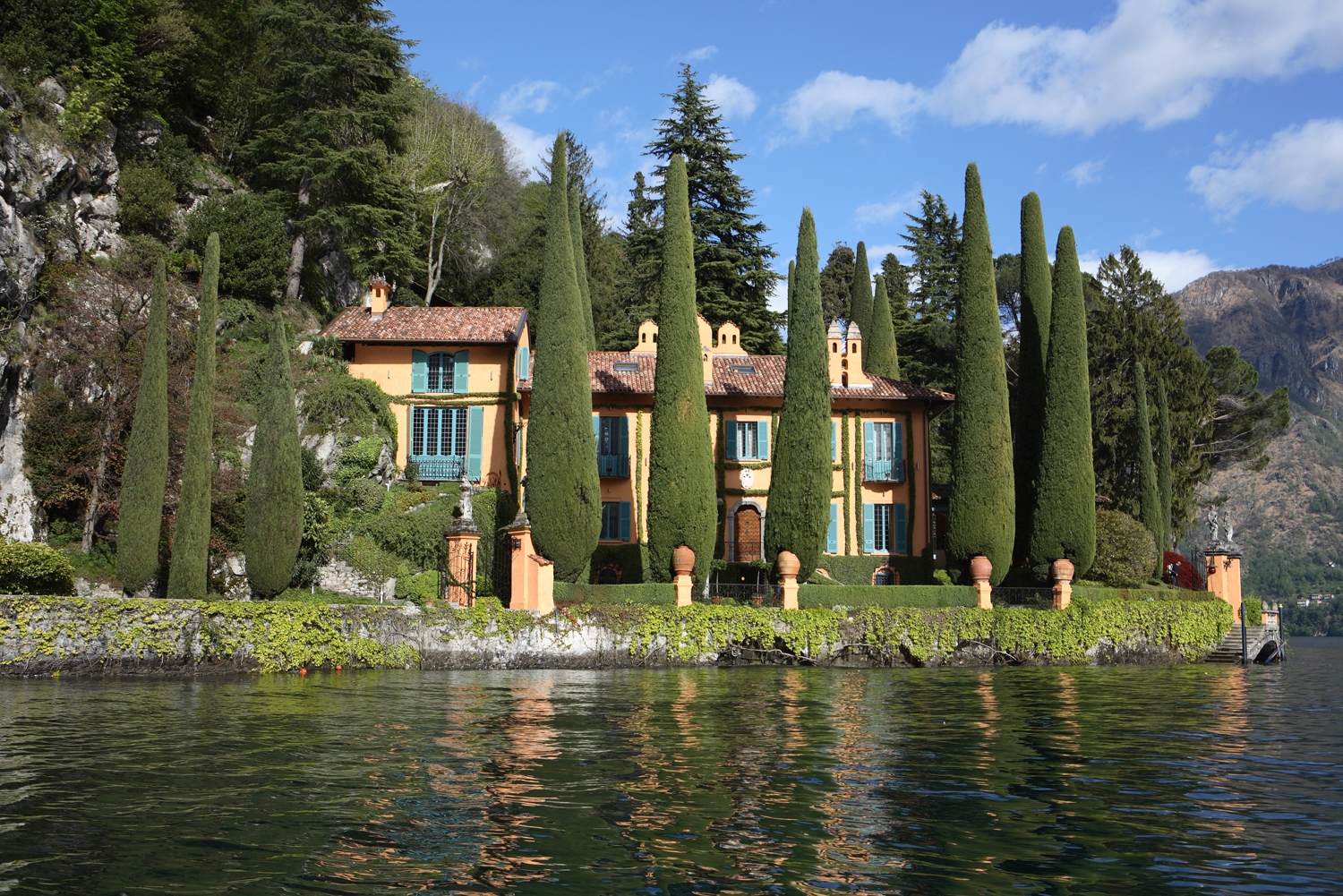 If Lake Como is more your speed, Villa la Cassinella's stories from the past come to embrace you in an oasis of beauty and tranquility, with five-star staff and the amenities and diversions of a private resort. Villa La Cassinella is one of the fabled properties of Lake Como, offering its unique and suggestive view of Lake Como's Gold Coast. While the villa has room for up to 17 guests, the heated L-shaped pool features a vanishing edge and waterfall views of the lake within a custom-designed glass tile lining, along with some completely private areas ideal for an epic pool party.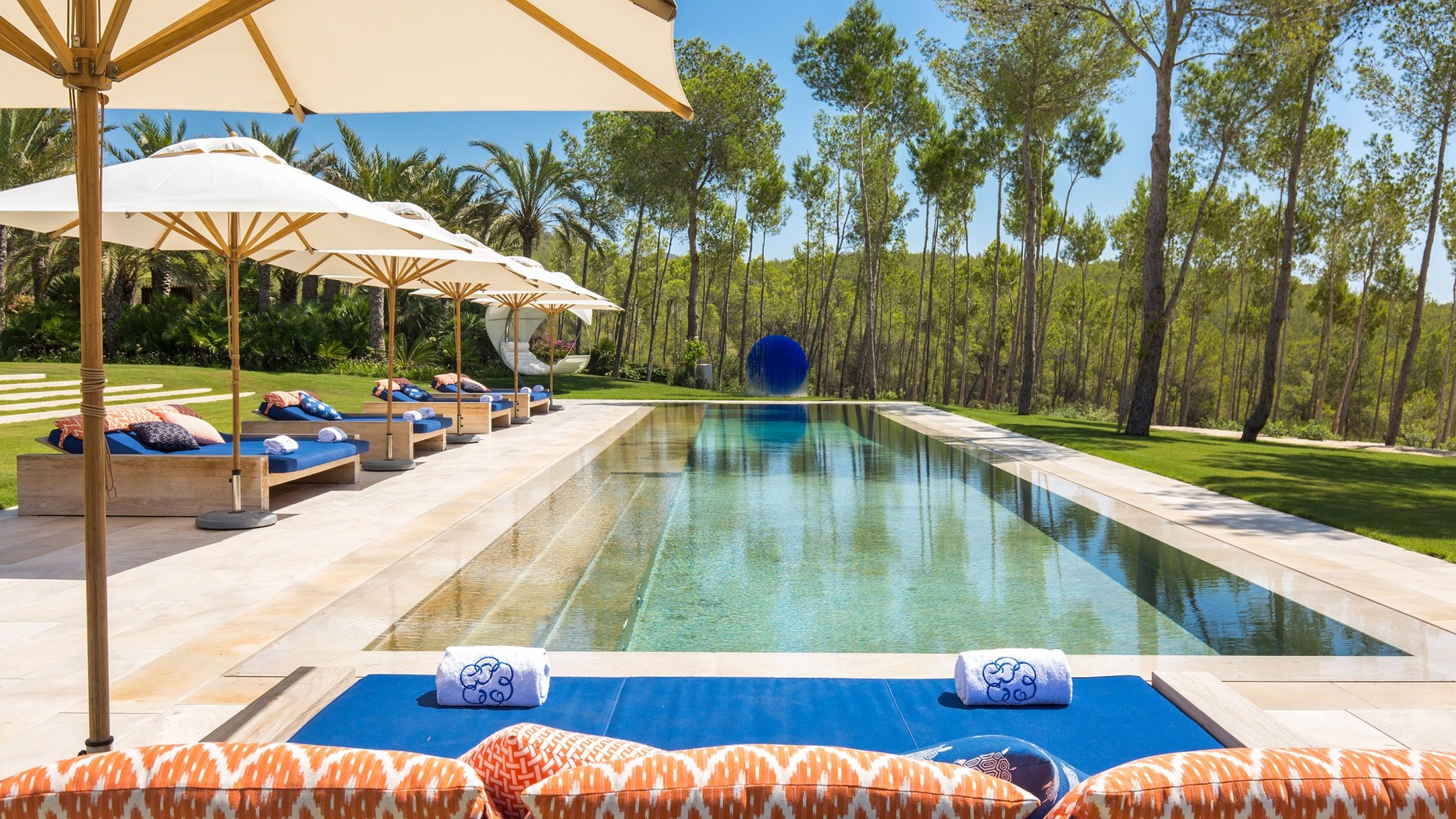 As well as having a gorgeous pool surrounded by comfortable day beds and parasols, Villa Xi is just a short woodland walk to one of Ibiza's beautiful white sand beaches. The villa itself brings the Ibiza beach vibe within its boundary with its own chill-out bar area and comfortable shaded lounge area. The 25-metre pool provides the perfect setting for a world-class pool party, you just have to decide who's on this elite guest list!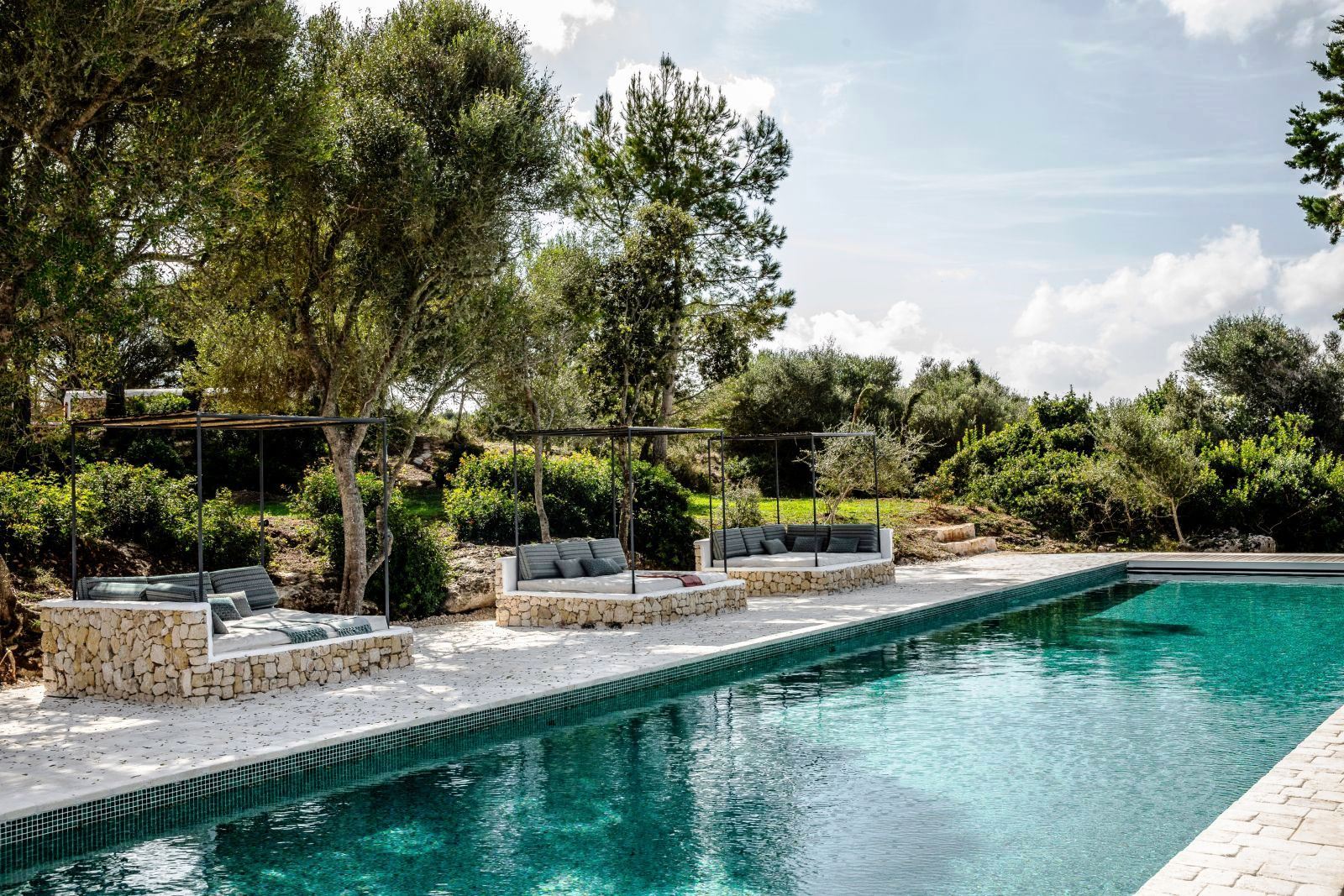 For a relaxed pool party with an enviable view, Casa Benedicta tops our wish list. Located on top of a hill and surrounded by trees, guests will feel a world away from the buzz of Menorca's capital Mahon, yet it's only a 30 minute drive. Interiors are stylish and luxurious and, with 12 bedrooms, it's big enough to cater for a sizeable party. When not enjoying the private pool, the beach at Son Bou is just 10 minutes away. As the sun goes down head up to the villa's bar area (on the first floor) for a sundowner with a sublime view.
On arriving at Villa Aigle guests take a track through the estate's vineyards, which is a delightful taste for what's in store.Set amidst the vineyards, the villa's gardens and pool are in an elevated setting which offer dramatic panoramic views. A large decked terrace and a heated infinity pool make this the perfect spot for lazy days well-spent with a good book - less pool party and more pool nap maybe! When not by the pool head down to the estate's wine cave for a tasting session.
If you're planning a gathering and are looking for the perfect villa for a pool party, get in touch with our travel specialists on + 44(0) 1242 787 800.