There are few better ways to celebrate Valentine's Day than with a blissful getaway to some of the world's most romantic places. Chartering a private phinisi and cruising the turquoise waters of Indonesia make for one of the best couple's vacations available, while renewing your vows during a Maasai blessed ceremony guarantees an anniversary trip to remember. However you wish to commemorate this special day, our destination specialists are on hand to create an unforgettable getaway for you and your loved one.
TIE THE KNOT THE MAASAI WAY IN KENYA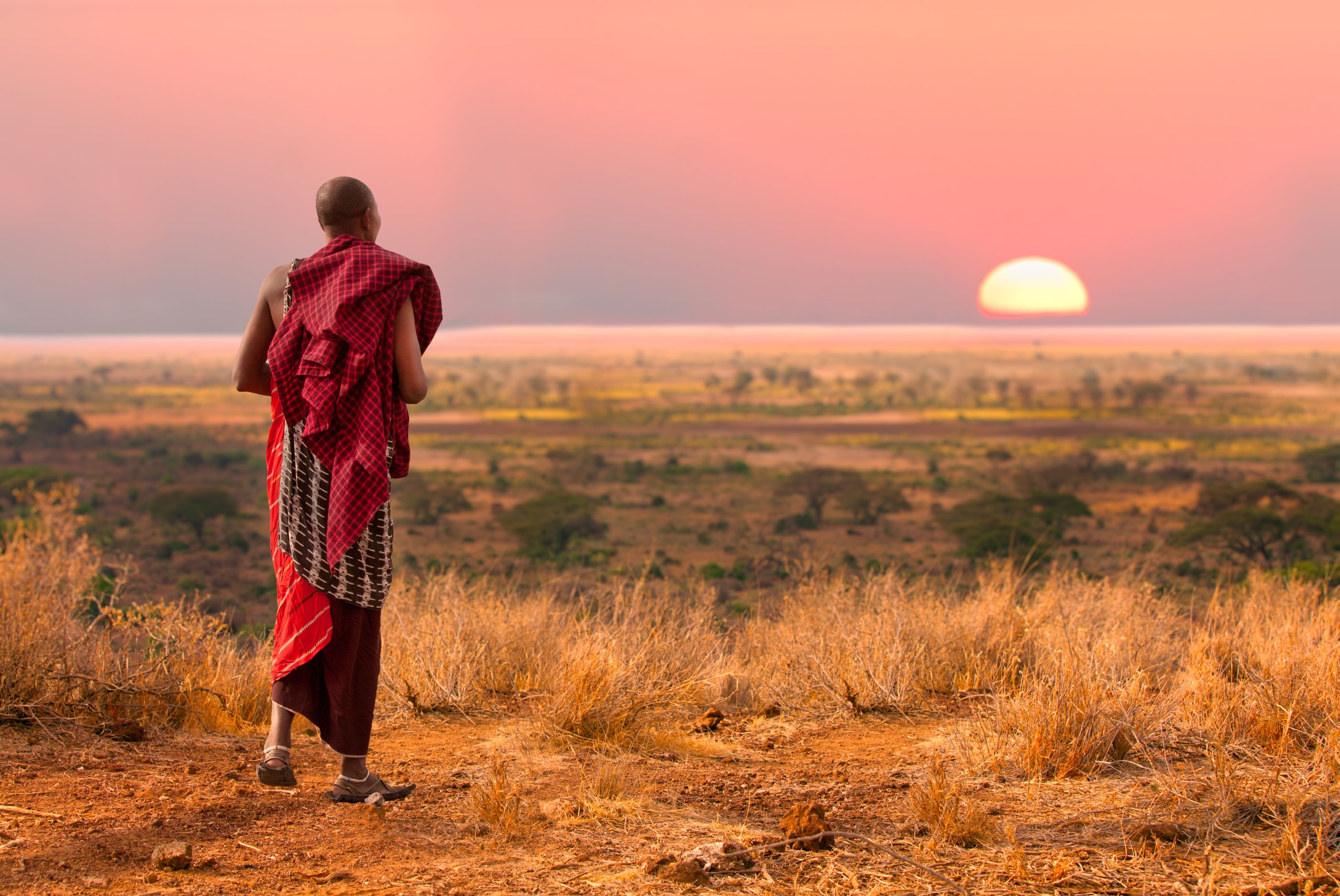 Celebrate Valentines with a Maasai blessed wedding ceremony, a particularly special gift for newlyweds or couples renewing their vows. With an astonishing backdrop of the African savannah, embrace the age-old traditions of a Maasai tribe, donned in exquisite ceremonial beaded necklaces, while surrounded by spirited warriors and tribal ladies who lead you to the Maasai Elder for a vibrant, open-air blessing ceremony.
SLEEP UNDER THE STARS IN AFRICA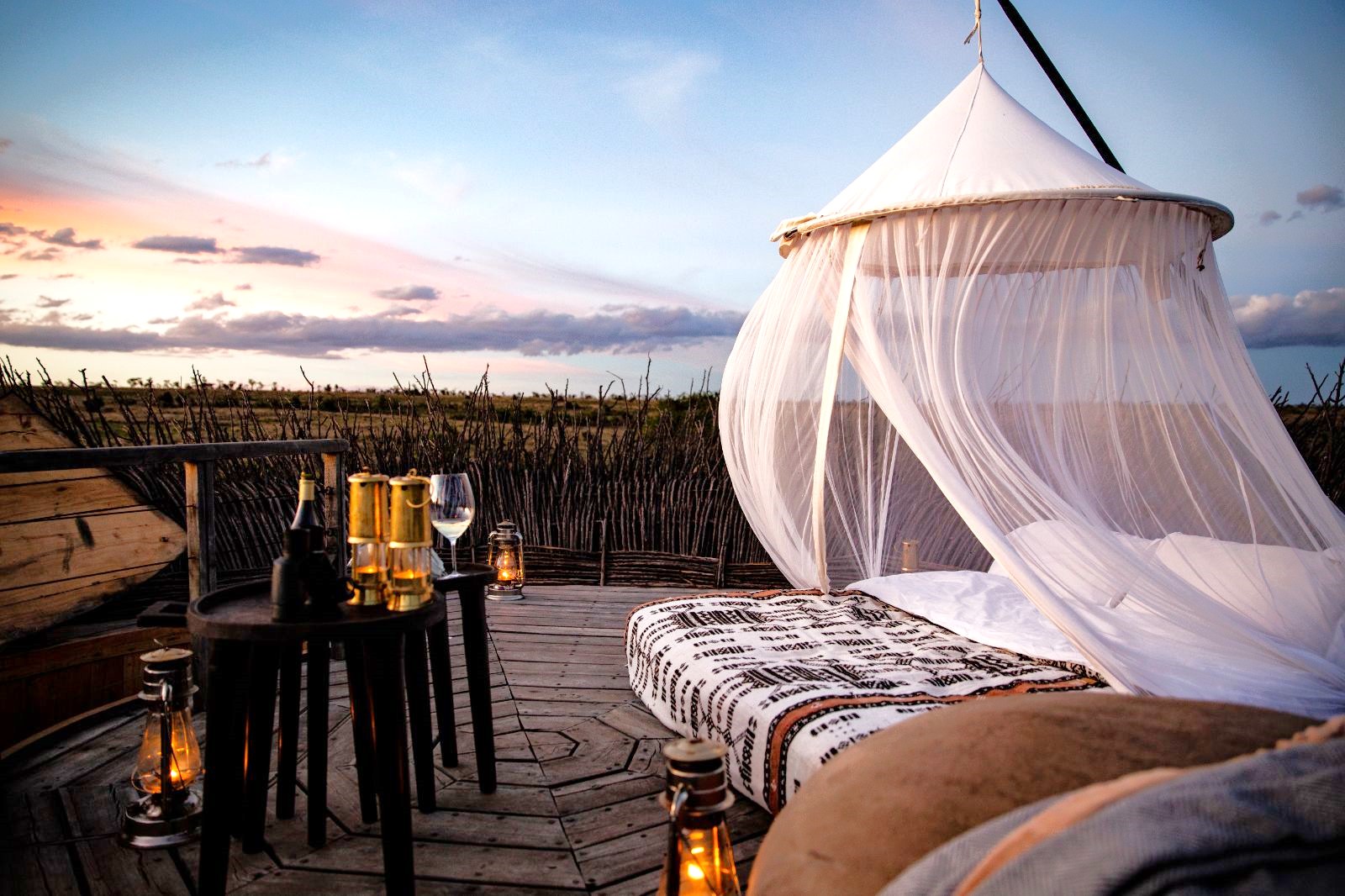 For an extraordinary Valentine's celebration in the wilderness, stay at one of these unique and exceptional accommodations in Africa. Located in the heart of Kenya's breathtaking Laikipia plains, the Nay Palad Bird Nest at Segera is perched amidst the treetops, offering sweeping views of the plains during the day and a starry spectacle at night. Alternatively, journey to Sarara where you can sleep under the stars in a dry riverbed that is transformed into a fly camp illuminated by candles. Here, the Samburu team will teach you the art of fire-lighting and present you with the sticks, a meaningful touch linked to wedding ceremonies. Alteratively, mark Valentine's at the Baobab Treehouse at the Xigera Safari Lodge in Botswana's Okavango Delta, a three-story haven with panoramic views on every level. It allows you to be fully immersed in the wilderness while cocooned in comfort, a truly unique and unforgettable escape.
CHARTER A PHINISI FOR TWO IN INDONESIA
The most romantic boat on Indonesian waters, this single-cabin phinisi, Alexa, showcases the high-quality craftsmanship and design for which Indonesian yachts are known, but elevates it to another level entirely. Light, white interiors are furnished with modern luxuries, the wine cellar is stocked with premium brands from around the world and the dedicated crew of seven includes a masseuse. Open air dining and an Under The Stars sleeping area make for a blissfully romantic experience. Charter from $6,655 per night.
STAY IN A BUBBLE ON A MALDIVIAN BEACH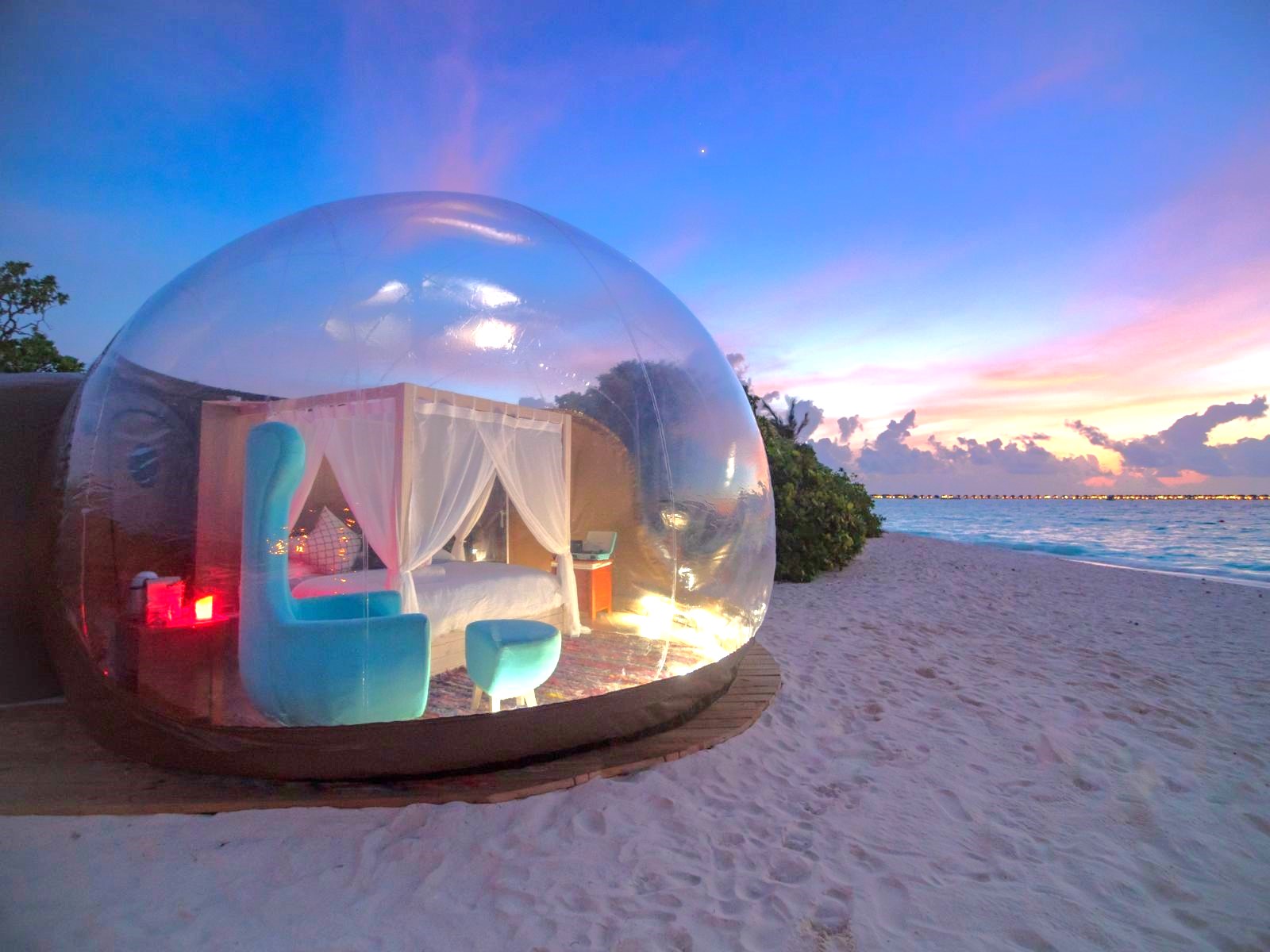 For those seeking glorious isolation, there is no better place than to sleep in a private bubble on a beach in the Maldives. The team at Finolhu has created this cosmic experience for a night under the stars, away from the rest of the world on a sandbank across the lagoon from the main resort. The bubble is equipped with its own bathroom and four poster canopy bed. Couples can enjoy a private beach barbecue under the open skies and breakfast in bed the following morning as the sun rises.
AN ULTRA-PRIVATE RESIDENCE IN THE MALDIVES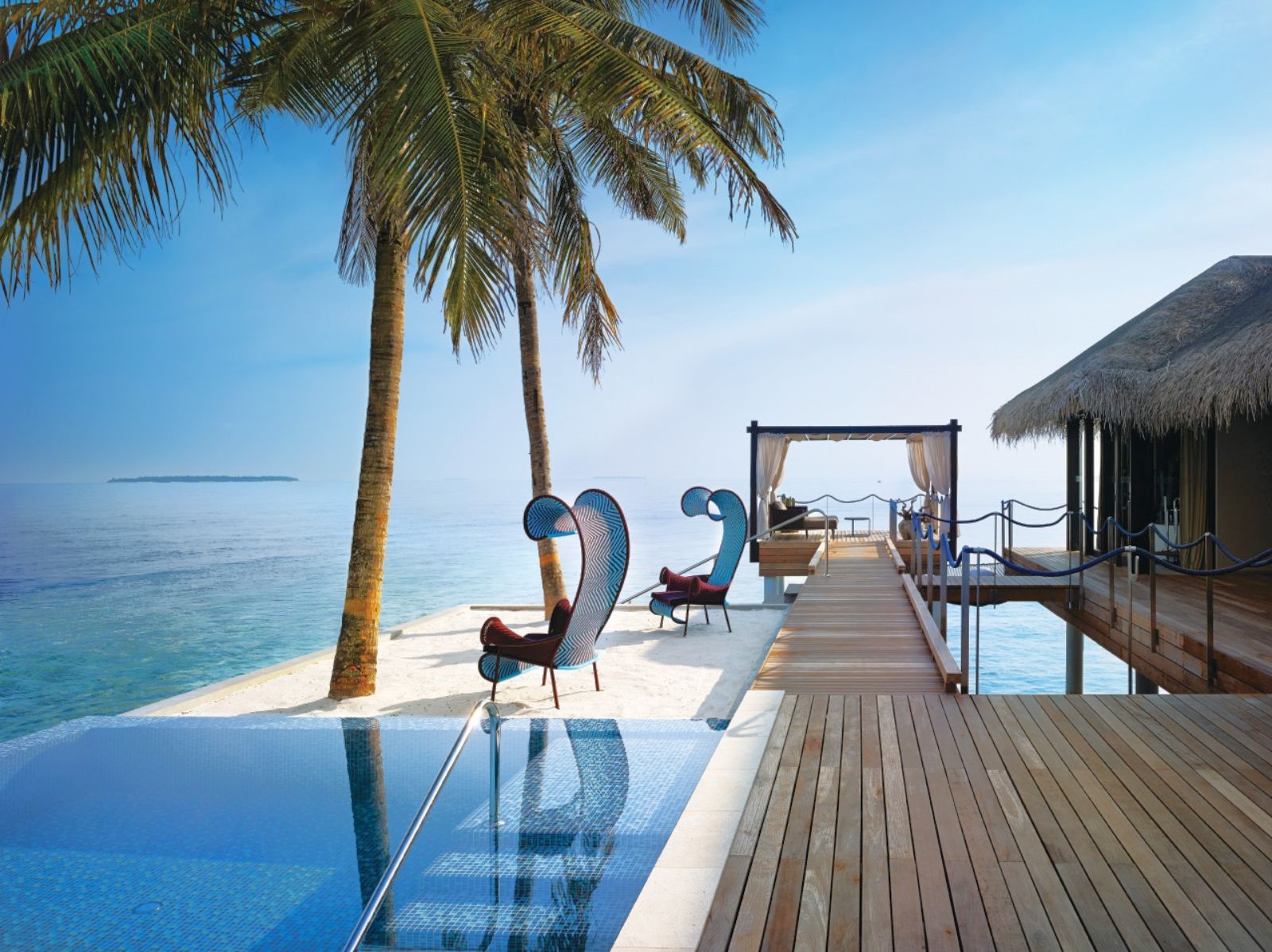 Velaa Private Island's 'The Romantic Residence' is the ultimate address for a Valentine's occasion. Accessible only by boat, this private one-bedroom villa is suspended over the water above a pristine lagoon. It has its own private gym and spa treatment room with ocean views and comes with a butler and the option of a private chef. The focal point is the a dining gazebo on a floating jetty perfectly positioned for enjoying sunset views.
AN ALPINE VALENTINE IN SWITZERLAND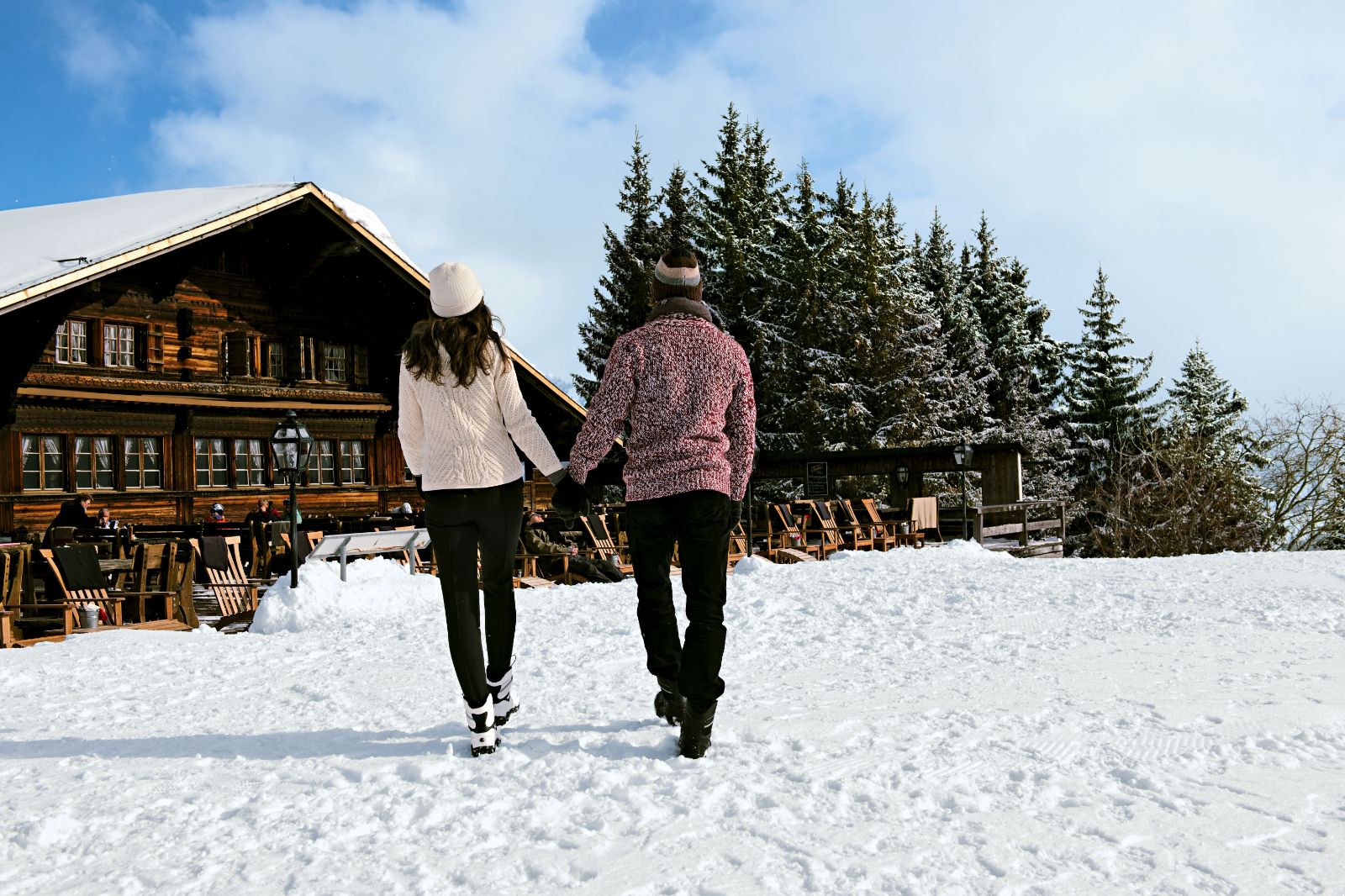 For an action-packed celebration, escape to the Swiss Alps where adventure awaits. Channel your inner James Bond as you traverse the snow-covered landscapes with activities like snowshoe hikes, sleigh rides, ice-skating and Nordic skiing. Just a 10-minute drive away in Realp, a floodlit trail allows you to go cross-country skiing by night. After your alpine adventures, unwind at Chedi Andermatt where subtle lighting and cosy log fires create a romantic ambiance. Don't forget to savour a unique dining experience at The Japanese, a Michelin starred restaurant perched at 2300m above sea level, offering captivating views of the Gotthard Pass, the Oberalp Pass, and the Urseren Valley.
HIDE AWAY IN A SWEDISH TREEHOUSE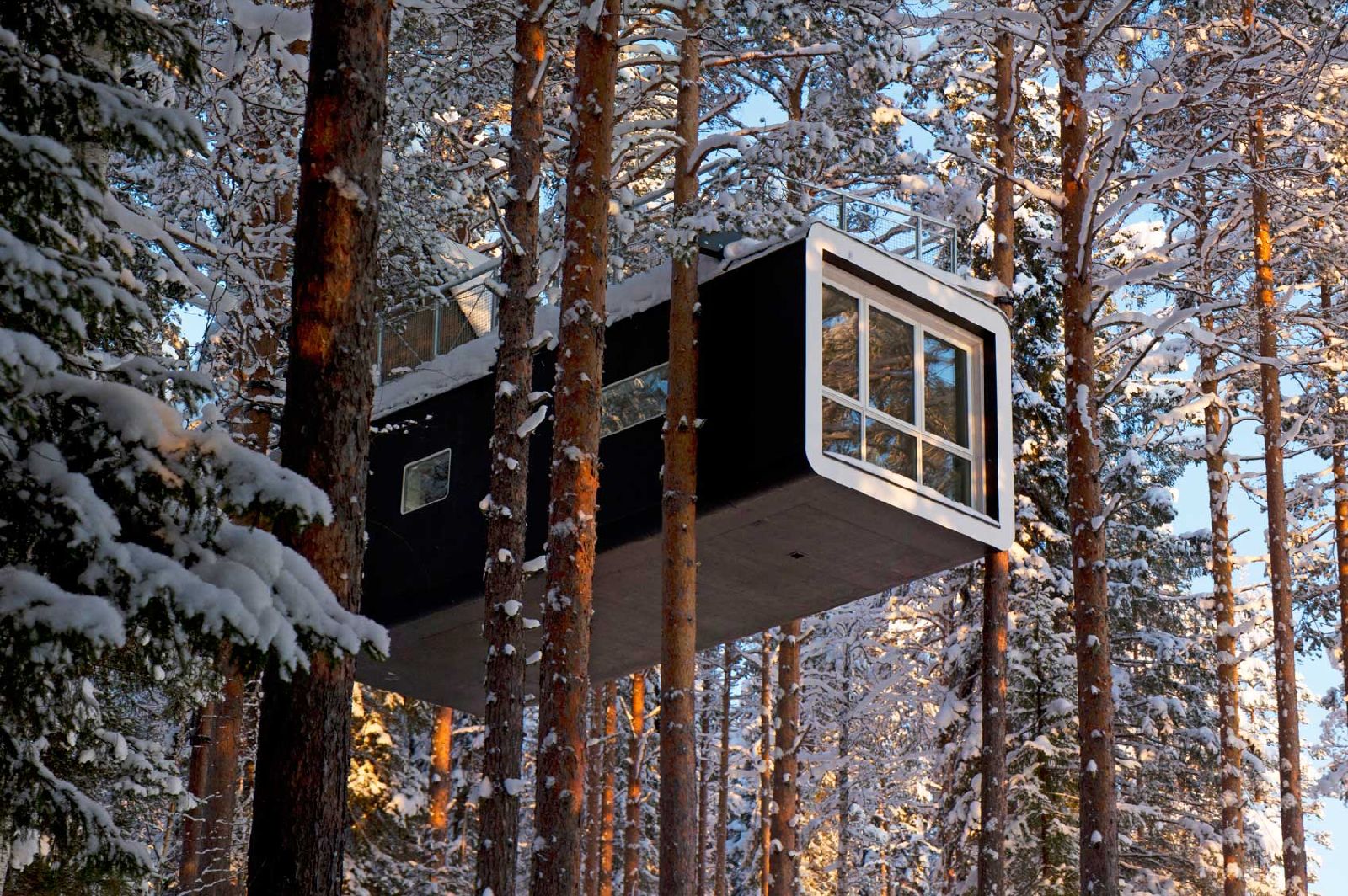 Whisk your loved one away to the enchanting Treehotel in the forests of Swedish Lapland for a wholly unique stay in a romantic residence suspended 4-6 meters above the ground. Each treehouse is a masterpiece of 21st-century design with modern comforts including climate control, gas log fires and even a mini-kitchen. Throughout your stay, you can partake in a variety of activities in the surrounding landscape, including steam sessions in an authentic Swedish sauna, moose safaris, ice fishing and riding along peaceful forest trails.
STAY IN A WILDERNESS LODGE IN SWEDEN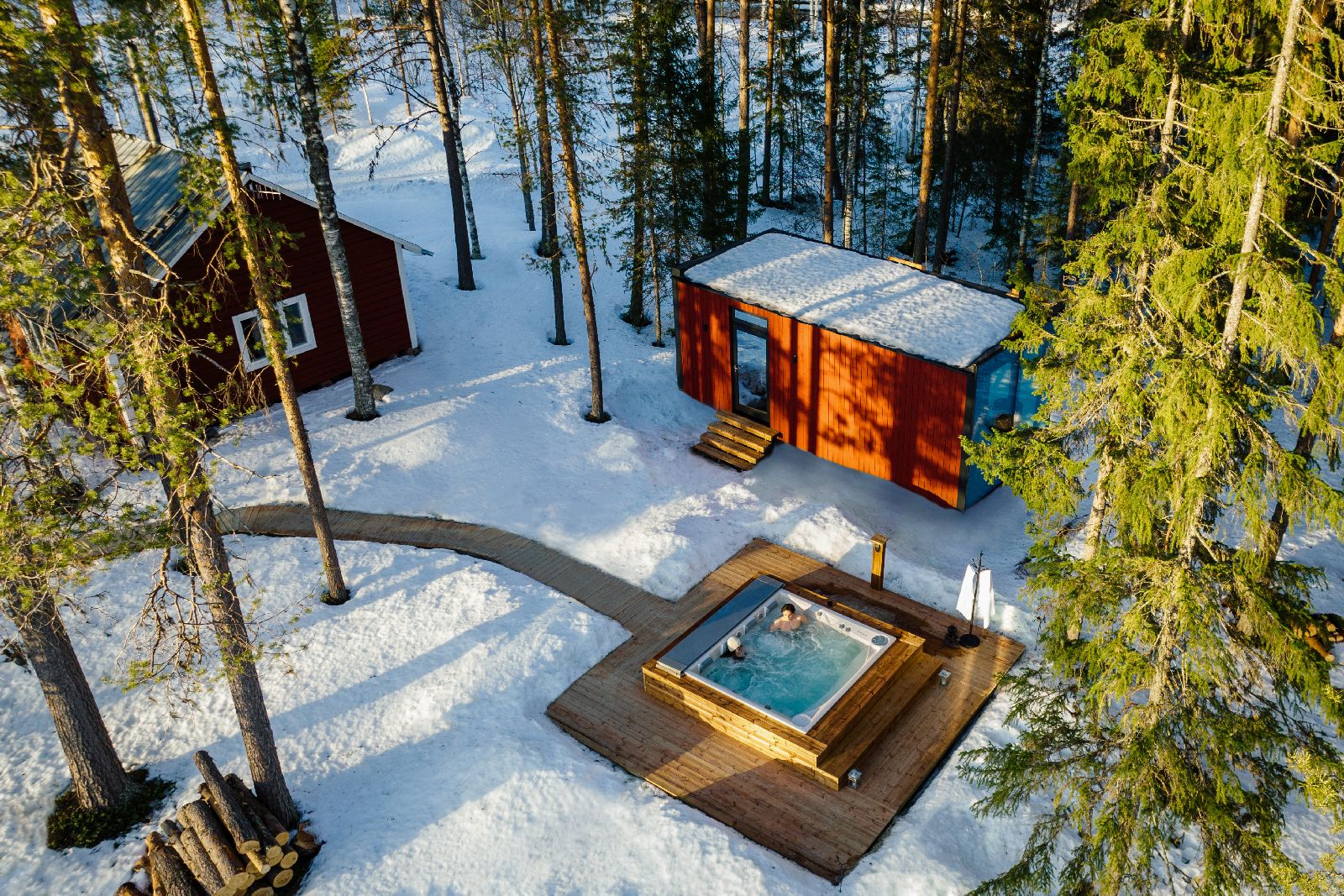 This private one-bedroom wilderness lodge, nestled deep in the forest off the Gulf of Bothnia in Swedish Lapland, originally served as shelter for hardy loggers who sent off their timbers along the river. Today Logger's Lodge is reimagined as a sublime retreat in the most remote of locations. With a wood-fired sauna and outdoor hot tub - ideal for stargazing - you can unwind whilst a private chef creates organic, traditional gourmet meals. Should you wish to tear yourself away from beside the huge fireplace you can snowshoe through pristine snow, take a Northern Lights photography course or enjoy a thrilling dog sled ride with Alaskan Huskies.
A PEACEFUL VILLA RETREAT IN UMBRIA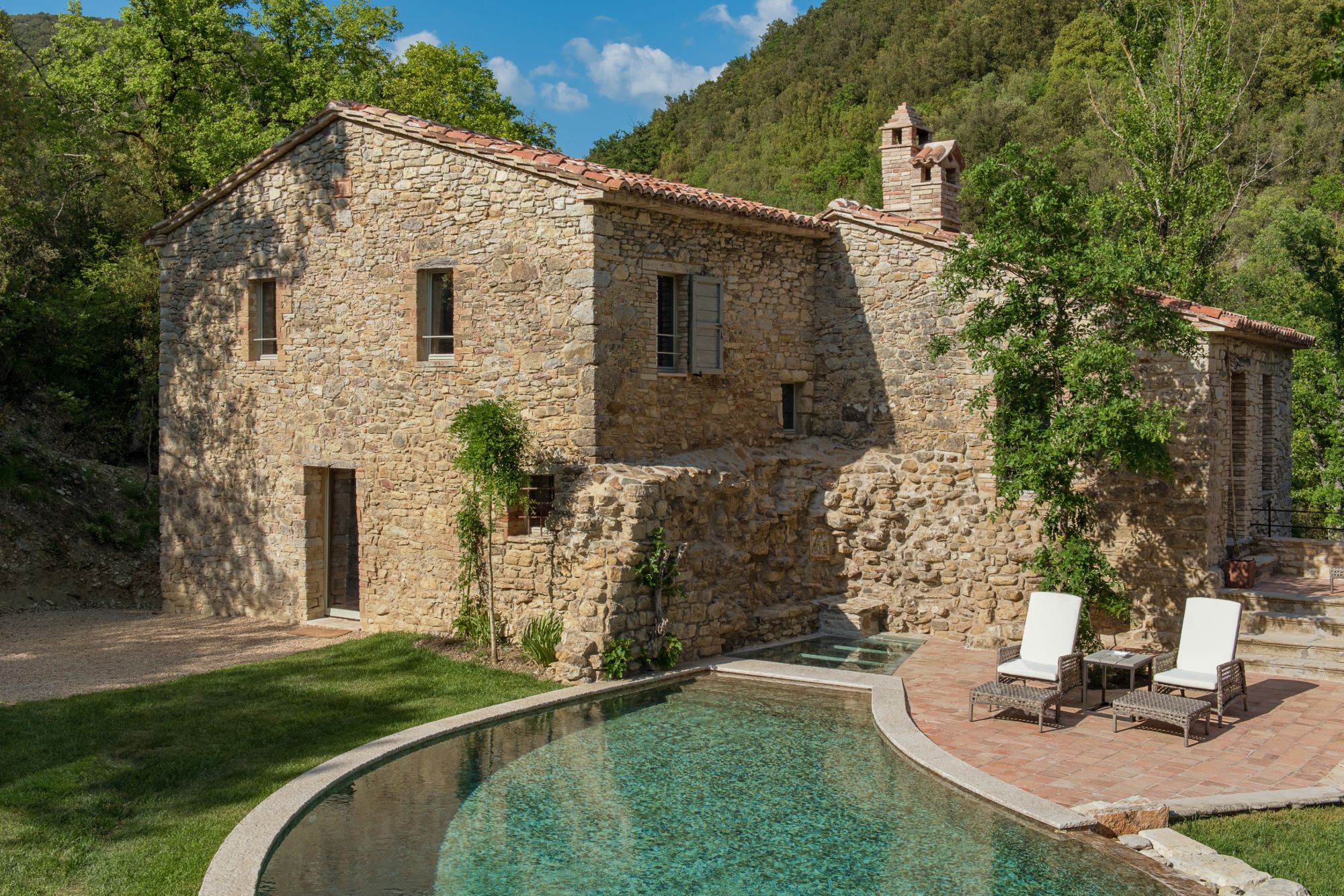 Located on one of Italy's most exclusive private country estates in Umbria, Il Molino is hidden amongst thousands of hectares of immaculate woods and olive groves, surrounded by pretty valleys, lakes and rivers. Perfectly sized for a party of two, this wild and isolated rural villa has been sympathetically restored to the highest standard, offering the ultimate in luxury and seclusion. It comes complete with a private pool, a hot tub carved into the rock on the river's edge and an underground Jacuzzi deep within the ancient vault of this XIII century mill. From $14,489 per week.