Distinctly exotic, yet easily accessible,
Morocco
promises buzzing medinas in Fez and Marrakech, excellent walking Berber villages in the High Atlas Mountains,and relaxing retreats on the Atlantic Ocean shores. Contact our Morocco specialists for advice on the best time to go, what to pack and more practical travel tips.
WEATHER IN MOROCCO
Morocco is at its best in spring (mid-March to May) when the country is lush and green, followed by autumn (September to November) when the heat of summer has eased. At other times, don't underestimate the extremes of summer heat and winter, particularly in the High Atlas, where snow-capped peaks persist from November to July. If you are travelling in winter, head for the south, although be prepared for chilly nights. The north coast and the Rif Mountains are frequently wet and cloudy in winter and early spring.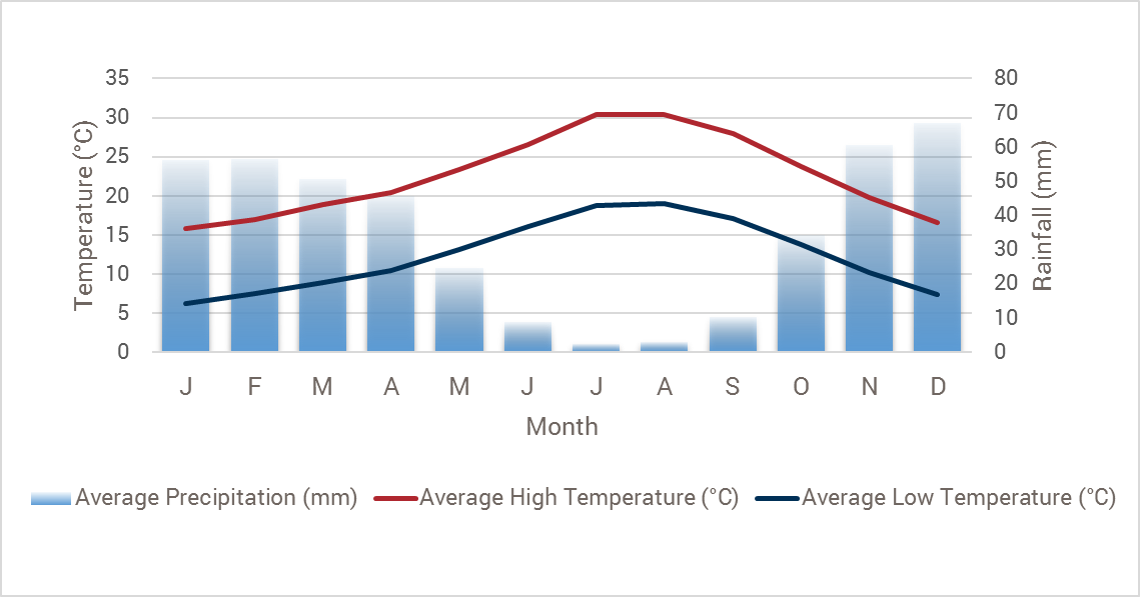 MAP OF MOROCCO
WHAT TO PACK FOR MOROCCO
You will find that people in the capital and other major towns are used to overseas visitors and therefore more likely to be tolerant towards western dress sense. However, to err on the side of caution, be prepared to cover bare shoulders and legs to show respect and pack accordingly. Modesty prevails particularly when visiting mosques. Easily removable shoes are recommended for visiting religious sites. Cotton or other natural fibre shirts or t-shirts, with cotton trousers or ankle length skirts are adviseable. The winter months of November – March are mild but definitely cooler, especially in the evenings, so pack a jacket and a jumper or pashmina. If you are planning on visiting the Atlas Mountains then you will need a warm jacket even in the middle of summer. In the winter, pack warm layers and a waterproof.
MEDICATIONS & VACCINATIONS FOR MOROCCO
You should visit your doctor or local travel clinic ahead of your trip to Morocco to establish what health precautions, if any, you should take. There are risks of parasitic infections, dengue fever (a virus spread through mosquitoes), and altitude sickness in Morocco; the latter dependent on your destination within the country. Further information about preparations to make or vaccine considerations can be found on the websites of both
The Center for Disease Control & Prevention
as well as the
NHS's Fit For Travel
. Ensure you take any prescription medications with you to cover the length of your stay, and bring with you some good insect repellent and sun screen.
TIPPING IN MOROCCO
Tipping and bargaining are integral parts of Moroccan life. Practically any service in Morocco can warrant a tip and a few dirhams for a service willingly rendered can make life a lot easier. Tipping between 5% and 10% of a restaurant bill is appropriate. A supply of small coins is vital for the payment of taxis, tips and guides. It is a good idea to stock up at a bank when you arrive in Morocco so you are well prepared.
GET CONNECTED
ELECTRICAL SUPPLY
Electrical sockets in Morocco usually supply electricity at between 220 and 240 volts AC. If you're plugging in an appliance that was built for 220-240 volt electrical input, or an appliance that is compatible with multiple voltages, then an adapter is all you need. Plugs in Morocco are round two pin attachment plugs, and some are round pin with a receptacle for a male grounding pin.


MOBILE / INTERNET CONNECTIVITY
Generally speaking, mobile phone coverage throughout Morocco is good. Most cell/mobile phone operators have a network here, but do check with your provider before you leave in order to avoid unexpected or excessive charges. You may be able to arrange a roaming package for your time in Morocco. Internet and Wi-Fi are also accessible in most urban areas. Most hotels have WiFi internet access, and in most good hotels it should be complimentary, though do always check first.
RECOMMENDED READING
In Morocco by Edith Wharton
Caliph's House by Tahir Shah
Stolen Lives by Malika Oufkir
The Drifters by James Michener
Morocco Since 1830: A History by C.R. Pennell
A House In Fez: Building A Life In The Ancient Heart Of Morocco by Suzanna Clark