Tanzania travel advice is on hand whether you are taking a Serengeti safari, exploring the lesser-visited Ruaha, tracking chimps in the Mahale Mountains or relaxing on a beach holiday in Zanzibar. Our destination specialists can give you first-hand travel advice on how to explore Tanzania at its best.


TANZANIA TRAVEL ADVICE: WEATHER
Tanzania's climate is predominantly tropical. For the whole country, the hottest months are from October to February. The long rains are from mid-March to late May, and the short rains from November to mid-December. The central Laikipia Plateau is generally drier than the Maasai Mara during the long rains. The long dry season runs from June to October with generally clear skies and sunny weather, though temperatures vary widely depending on altitude and location. In high-altitude areas such as Kilimanjaro, temperatures can fall below freezing. Coastal areas are hot and humid with an average daytime temperature of 30c. Sea breezes make the climate very pleasant from June to September.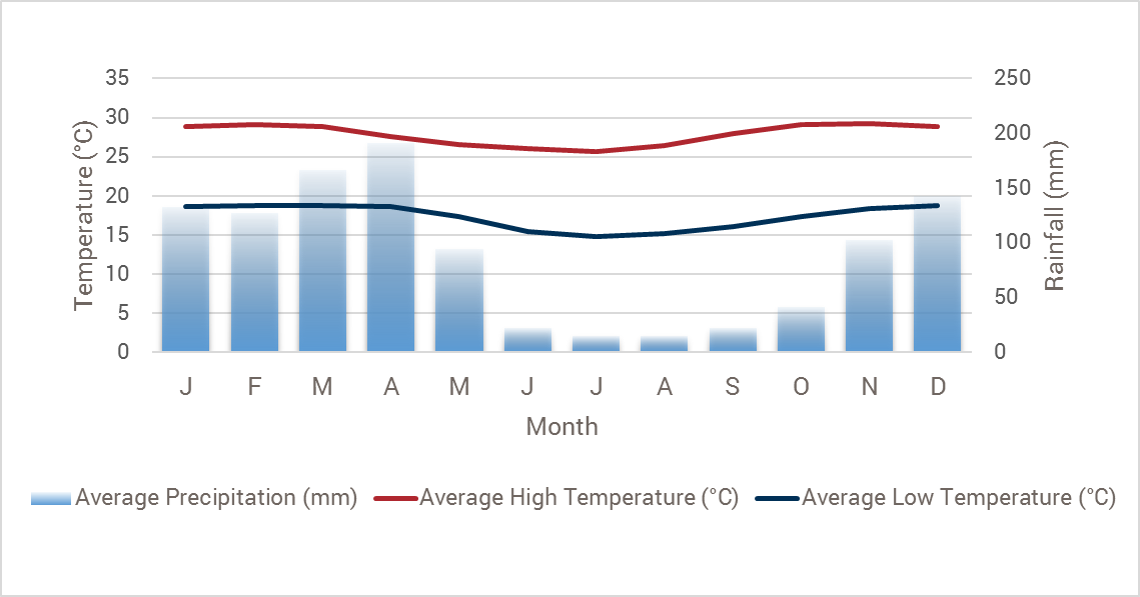 MAP OF TANZANIA
WHAT TO PACK FOR TANZANIA
Lightweight summer clothing in cotton or linen is ideal for most of the year in Tanzania. In winter a jumper, fleece or jacket is also needed, especially in the mornings and evenings. Try to wear light, neutral colours like brown, beige or khaki that help to deflect the harsh sun and blend in with the background. Remember to pack long-sleeved shirts and trousers for the evenings to reduce the chances of mosquito bites. Tsetse flies are attracted to dark and navy blue and so avoid this in the interest of your comfort.
For the most part, African safari destinations are tropical and warm in the daytime, although parts of Tanzania can be extremely cold on winter game drives during the mornings and evenings. Days on safari are generally hot and you will most likely find yourself wearing shorts and a t-shirt. In the early mornings and evenings long sleeved shirts and trousers are recommended, both to take the bite out of the chilly air and to protect you from mosquitoes. Should you be particularly sensitive to the sun, a loose cotton shirt is essential during the day, as is a good sunscreen. For those colder winter mornings always remember that layering your clothing helps keep you warm and is a convenient way to ensure you are wearing what you need as the day heats up. The temperature in Tanzania tends to be cooler in June and July, heating up considerably in September and October, prior to the short rains in November, by which time it can very humid, especially in the south.

For safari, it is best to pack hardy, durable clothing. Remember that many lodges offer a laundry service (often included in the price) so you should only need two or three changes of clothing per three or four-night safari. For footwear, we recommend sturdy walking shoes/trainers that are completely enclosed. If trekking in the Mahale Mountains, socks long enough to tuck into trousers are required.

Toiletries such as soap, shampoo and even insect repellent are offered at all good lodges and hotels so there is no need to over pack on these items. We also recommend taking some basic medical supplies including Anthisan, Imodium, insect repellent, plasters and sun cream.

Please be aware that Africans will not wash ladies' underwear and instead provide soap powder in the room for your own use.

On safari one soft-sided bag per person is recommended. Local domestic flights in Tanzania all have a restriction and travellers may be made to pay for an extra seat on a charter flight if the luggage is heavier than 15kg including camera equipment. There can be no exceptions, unless extra seats are booked in advance.
MEDICATIONS & VACCINATIONS FOR TANZANIA
We always recommend that you see your doctor or a travel clinic before travelling to make sure that you have taken all the necessary health precautions. You can also contact the
Medical Advisory Service for Travellers Abroad (MASTA
) to obtain a Tanzania 'Health Brief' specifically tailored to your trip. Two other good sources of travel health information are
Fit For Travel
and
The Center for Disease Control and Prevention
. As requirements and regulations are subject to change at short notice, visitors are advised to contact their travel health advisor well in advance of their intended date of departure.
If you are travelling to a malarial area, which is the case in Tanzania, it is essential that you take professional advice regarding a course of anti-malarial prophylactics. In our experience, Malarone is the most commonly prescribed anti-malarial, but we say that only in the spirit of helpfulness and not as a substitute for professional medical advice. It is the responsibility of every traveller to consult their own GP or a recognised travel clinic for the latest up-to-date advice. Please note that atovaquone/proguanil is the generic tablet form of Malarone and therefore exactly the same, but cheaper. These are available from leading pharmacies.
TIPPING IN TANZANIA
Tipping is an integral part of Tanzanian life but is entirely optional and only recommended if you are satisfied with the service you have received. On safari, you will always have a professional safari guide and sometimes a tracker as well on your safari vehicle. For your guide, consider around $20 per person per day ($50 for a family), and $5-$10 per person per day for the tracker. Some lodges will have a staff gratuity box in which you can leave any tips for general staff. Suggested is $20 total per day for all the staff.
GET CONNECTED
ELECTRICAL SUPPLY
220 volts/AC50Hz. Facilities are available in camps for the charging of video and digital cameras. Sockets are UK style, 3 pin square plugs. Lighting in many of the Tanzanian camps is from solar power, with generator back up.
MOBILE / INTERNET CONNECTIVITY
Several cellular phone networks operate in Tanzania, and roaming works in most major towns and some rural areas. Be aware that if you don't have a roaming package from your mobile/cell phone provider, costs for telephone calls can be very high. There are satellite telephones available for guests to use at some camps. WiFi is available in most camps and lodges but is often painfully slow and intermittent.
RECOMMENDED READING
Wild Flowers of East Africa by Michael Blundell
Birds of Prey of Africa by Sasol
Tanzania – Portrait of a Nation by Paul Joynson-Hicks
Tanzania: African Eden by Javed Jafferji/Graham Mercer
The Serengeti's Great Migration by Carlo Mari/Harvey Croze
Sand Rivers by Peter Matthiessen