Our destination specialists have travelled extensively in
Zimbabwe
and would be delighted to offer practical advice on how to make the most of your holiday. See below for travel tips and contact our experts to design an itinerary exclusively for you.
WEATHER IN ZIMBABWE
The summer months in Zimbabwe are from October to April. Days are hot and generally sunny in the morning with occasional afternoon thunderstorms. Daytime temperatures average 25°C – 35°C and night temperatures drop to 14°C – 20°C. Low-lying areas such as Lake Kariba, Victoria Falls, Zambezi River, Mana Pools National Park, Hwange National Park, Gonarezhou National Park, Limpopo Valley and the Zambezi Valley can also be considerably warmer all year round (35°C – 50°C).
May to September is winter in Zimbabwe. Days are dry, sunny and cool to warm (20°C) while evening temperatures drop sharply to 5°C – 10°C. Exceptionally cold spells can occur ranging from -5°C to 5°C and so you are advised to pack a fleece.
The rainy season runs from November to March with more rainfall usually experienced in higher areas in the east of Zimbabwe.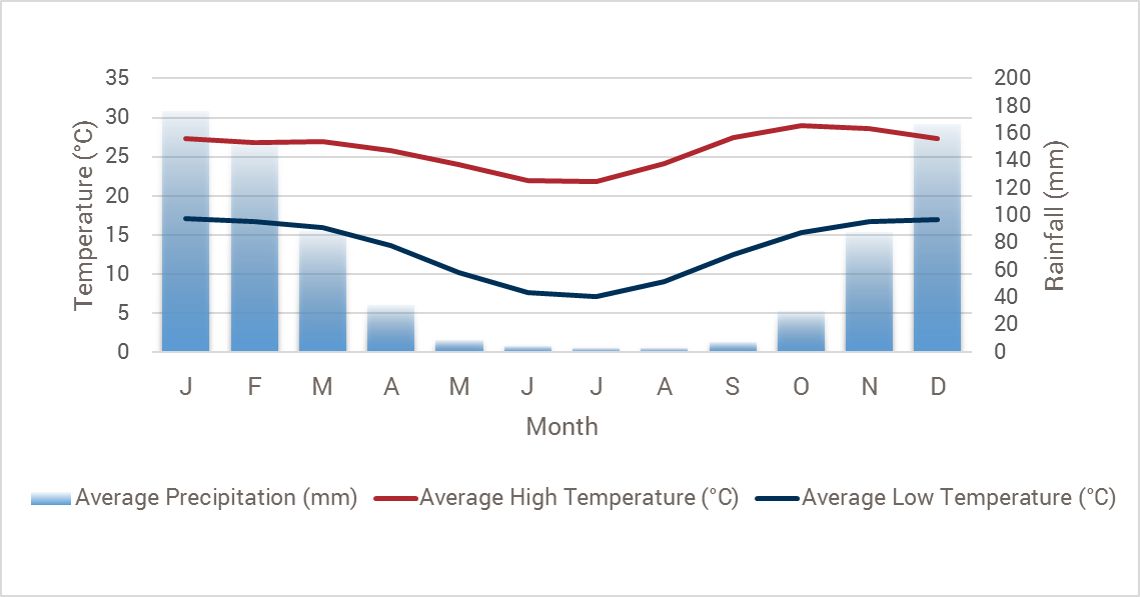 MAP OF ZIMBABWE
WHAT TO PACK FOR ZIMBABWE
Zimbabwe is generally tropical and warm during the daytime, with shorts and t-shirts the order of the day. A loose-fitting cotton or linen shirt is handy to protect shoulders from the sun and you should keep sunscreen handy. A hat is also a good idea. Light, neutral colours in beige and khaki are ideal for game drives as they reflect the sun, are less attractive to mosquitoes, and are less likely to deter wildlife.
Early mornings and night-time can be quite chilly so you are advised to pack some pullovers and trousers. This will also help protect against mosquitoes. Layering clothing is a practical solution to address the chill of the morning as well as the warmer temperatures. You would also benefit from having a fleece for cooler spells.
Don't forget to pack chargers for cameras, spare memory cards and batteries.
Some lodges have a dress code, but this usually fairly informal with some restrictions on shorts and swimsuits in the evening. Remember that most lodges include laundry in your package so you should only need three or four changes of clothing for an entire trip. Toiletries such as soap, shampoo and insect repellent are also usually provided at lodges and hotels.
MEDICATIONS & VACCINATIONS FOR ZIMBABWE
We always recommend that you see your doctor or a travel clinic before travelling to Zimbabwe to make sure that you have taken all the necessary health precautions. With your practitioner you can assess the extent of certain health risks here, including Hepatitis A and Tetanus, and be given the immunisations required. If travelling into Zimbabwe from a country with risk of yellow fever transmission, you will need to produce a certificate of yellow fever vaccination upon arrival. You should also discuss with your doctor taking and being prescribed anti-malarial drugs ahead of your trip. The Zambesi Valley, which includes Victoria Falls, carries a high risk of malaria throughout the year, as do areas below 1200m from November to June. In all cases you should practice careful mosquito-bite avoidance by covering your bare skin and using a good insect repellent at mosquito hours.
Further travel health information can be obtained from the
Medical Advisory Service for Travellers Abroad
(MASTA), who offer a 'Health Brief' specifically tailored to your trip to Zimbabwe. Another very good source of guidance is
Fit for Travel
.
TIPPING IN ZIMBABWE
While tipping is an integral part of life in Zimbabwe, gratuities are only recommended to be given if you are satisfied with the service you have received, and it is entirely at your own discretion.
On safari you will usually have a ranger and a tracker on your open vehicle. For your ranger, look at around $15 per person, per day and $8 per person, per day for the tracker. Some lodges will have a staff gratuity box in which you can leave any tips for general staff, such as chamber maids and waiters. Suggested is $15 per day for all the staff. If you prefer, tips can be included on your credit card at the lodge and do not need to be handed over in cash.
No tips are expected for transfers and are in fact discouraged.
For a full day tour we recommend you give your guide $12. For groups tours involving a vehicle, we suggest $7 per person, per day for the main guide, and $5 for the driver (to be handed over separately in 2 envelopes). For any specialist day guide, $6 per person is the recommended guideline.
GET CONNECTED
ELECTRICAL SUPPLY
Most camps are situated in remote areas and have to generate their own electricity. This is done in a number of ways but each camp has a generator, which runs for about 6 – 7 hours per day. These power each tented room for lighting and ceiling fans. Some camps have no power and paraffin lamps are used instead, or solar power. Guests need to ensure that if they want batteries charged, they need to bring a spare battery for use while the other is being charged, as well as a power converter if applicable, as power is all 220v. Camps do have most adaptors. It is not possible however to use appliances such as hairdryers or electric shavers in the tented rooms in the camps as they have low wattage fuses that will trip.

MOBILE / INTERNET CONNECTIVITY
Generally speaking, mobile phone coverage throughout Zimbabwe is good. A number of cell-phone companies provide national coverage and there are well-established landline phone networks. Roaming agreements also exist with a few international mobile phone companies.
Internet and WiFi are easily accessible in most urban areas. Most hotels have access, and while some lodges and camps may have WiFi the service can be intermittent and it is probably better not to expect it, especially in the more remote regions. If Internet access is important to you during your holiday, please discuss this with us and we can advise you where the best access can be found relevant to your itinerary. Always check what charges will be incurred before using the internet in any establishment, but in most cases WiFi will be complimentary.
RECOMMENDED READING
Nervous Conditions by Tsitsi Dangarembga
An Elegy for Easterly by Peina Gappah
The Grass is Singing by Doris Lessing
Without a Name by Yvonne Vera
When the Crocodile Eats the Sun by Peter Godwin
African Laughter: Four Visits to Zimbabwe by Doris Lessing