Iceland offers a head-spinning variety of adventures. Learn to snowmobile on a glacier; take an off-road tour in wild terrain; see humpback, minke (and possibly blue) whales; and then relax in mineral-rich waters – or in a tub of beer at quirky spa.
SNOWMOBILE ON LANGJÖKULL GLACIER
Spend an exhilarating day at Langjökull glacier venturing out on a snowmobile - after an instruction session, most people find this an easy yet thrilling challenge. At Langjökull, a snowmobile drive will take you across a spellbinding landscape. About 50km long, this is the second largest glacier in Iceland; it is starkly majestic, its shimmering ice particularly bright white. Yet stop to explore a wondrous ice cave here and you'll feel you've entered an enchanted crystal world of blue. The ceiling looks like a brilliant blue river, while around you are translucent walls that sparkle like blue jewels. Adding to the geological marvels, in some places you'll see ice in subtle grey zebra-like stripes, the result of layers of ash from numerous volcanic eruptions.
BIRDWATCH AT KRYSUVIKURBERG CLIFFS
The sight of great clouds of birds wheeling, swooping and diving over Krysuvikurberg cliffs is mesmerising. Stretching 15 kilometres along the southern coast of the Reykjanes Peninsula, the dramatic, sheer cliffs are composed of layers of lava. Pummelled by the Atlantic Ocean, they offer crevices and ledges ideal for nesting sea birds. In summer, an astonishing 60,000 raise their young here – guillemots, auks, shags, sandpipers, puffins and more. At other times of the year there are fewer birds but the cliffs are still home to gulls and several other species. Watch the avian activity and marvel at the noise and the views, then stop nearby at a local lobster hut for a tasty lunch.
EXPLORE AMAZING GEYSERS AND WATERFALLS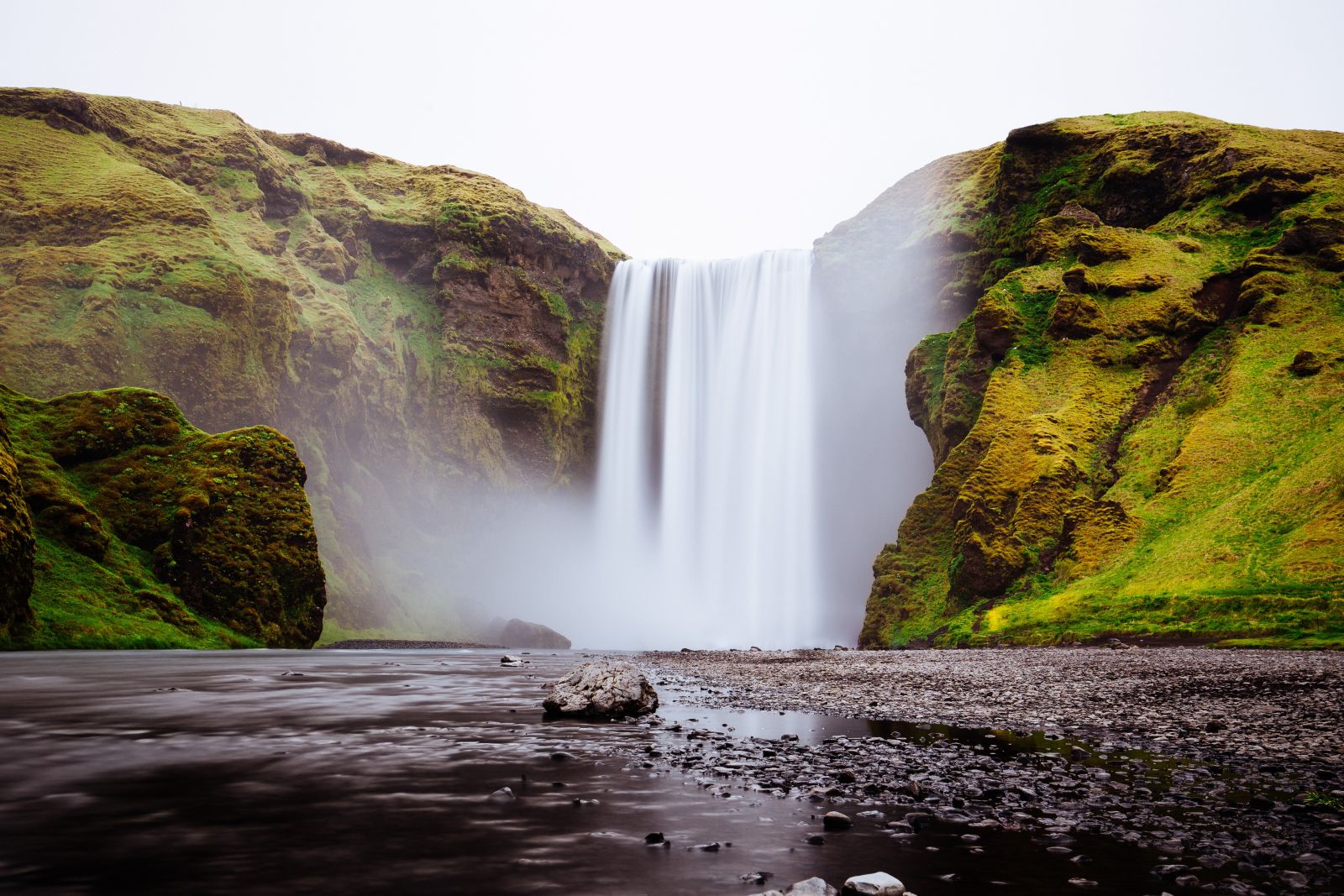 Many of Iceland's most breathtaking natural wonders lie along or near the Golden Circle, the famous 190-mile circuit that runs in a loop east from Reykjavik. The route takes in spectacular Strokkur, one of Iceland's most active geysers; it erupts every five to ten minutes, spouting great jets of steaming water 20 to 40 metres into the air. Nearby is Gullfoss, or the Golden Waterfall, a mighty cascade of the River Hvita that flows south from Langjokull Glacier before dropping down and down in two tiers into the canyon here. The first cascade is 11 metres, the second is a 21-metre show of power and spray. On sunny days the refracted light creates rainbows on the horizon. Just south of the Golden Circle is thrilling Seljalandsfoss. The 60-metre waterfall has a path running behind its great curtain of water, which makes for stunning photo opportunities.
LANDMANNALAUGAR PRIVATE SUPERJEEP TOUR
Remote and windswept, Landmannalaugar is a hauntingly beautiful region in the heart of Iceland's southern Highlands. Adding to the sense of adventure here, a drive through this dramatic area is possible only by superjeep, an off-road vehicle with special tyres and equipment to cope with the country's rugged terrain and weather. Landmannalaugar is a place of peaks, blue lakes and lava fields, and you'll breathe in lungfuls of clean Icelandic air as you stop to take in these sights on a private tour. In summer months the magical northern light illuminates and heightens the colours of the rivers, craters and high ridges. Towering over it all is magnificent, active Hekla volcano, which last erupted in 2000 and was known as the 'gateway to hell' by settlers in the Middle Ages. At the end of a day of exploring, enjoy a restorative dip in one of Landmannalaugar's many hot spring pools.
DIP INTO A BEER SPA AT SIGLUFJORDUR
Charming, colourful Siglufjörður is Iceland's northernmost settlement. Its setting beneath high mountains on an eye-wateringly beautiful fjord is superb. Once a small shark fishing village, it became a major herring port and today it proudly celebrates Icelandic fishing and folk culture with a large museum dedicated to the country's herring era, and a lively folk music centre. In summer there's a golf course here; in winter a ski slope. On the way to (or from) Siglufjörður, stop at the village of Árskógssandur and bathe in beer; the quirky Beer Spa, which opened in 2017, offers 25-minute sessions in tubs of beer, hops, water and yeast, a combination purported to offer numerous health benefits.
VISIT ICELAND'S SECRET LAGOON
In a serene area of mossy lava fields and gushing hot springs, the Secret Lagoon is an entrancing outdoor spa pool. It lies east of Reykjavik in the small village of Flúðir, which is close to famous Gullfoss waterfall. The water here is continuously fed by natural springs which keep the temperature at 38-40C throughout the year. Much loved by locals, the Secret Lagoon has an authentic and relaxed Icelandic vibe. Steam rising above the pool gives the place a magical feel, and nearby there is even a little geyser that erupts every five or so minutes.
KAYAK DOWN THE FLJÓTAÁ RIVER
In the little-visited northern reaches of Iceland, the river Fljótaá winds through a secluded valley past high, grassy mountains and emerald green pastures. Flowing close to the colourful harbour town of Siglufjörður at the top of Tröllaskagi, or Troll Peninsula, this is a remote yet relatively accessible waterway. It offers idyllic spring and summer kayaking from Deplar Farm: here you'll paddle along fast-moving water and glide through calmer stretches as you wind your way down the shoreline of Lake Stifuvlatin and the scenic Fljótaá River.
WHALE WATCHING TRIP FROM REYKJAVIK
Iceland offers outstanding opportunities for whale watching, with some 20 species often seen around its coast. Perhaps surprisingly for a capital, Reykjavik makes a particularly good base for such ventures; outlying Faxaflói Bay is easily accessible and especially rich in marine life. Join a trip from the city's old harbour and as you sail away look back to view Reykjavik from an ocean perspective – on a clear day you'll see Snæfellsjökull glacier and conical Kirkufell mountain to the north. The cetaceans, though, should soon take centre stage: harbour porpoises, white-beaked dolphins, and humpback and minke whales are commonly seen. This is also one of the best areas for spotting immense blue whales, the largest known animal ever to have lived on the planet and today listed as endangered. The optimum time to see whales in Iceland is from April to early October, with June, July and August the peak season.
RELAX IN THE BLUE LAGOON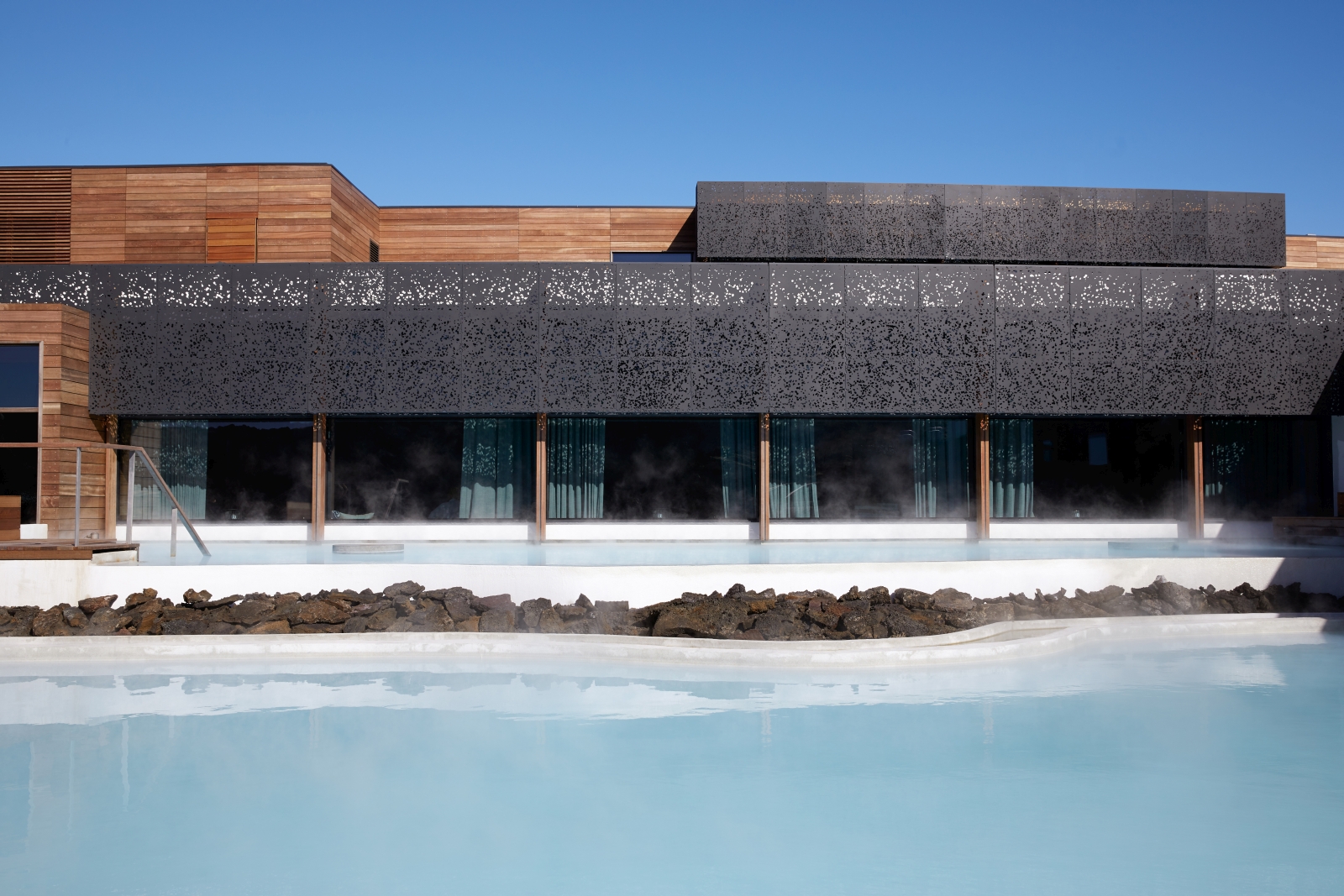 For a dramatic yet soothing introduction to the wonders of Iceland head to the famous Blue Lagoon south west of Reykjavik. Float, swim, relax and marvel. This large geothermal spa is strikingly set in lava fields and its milky blue waters are rich in minerals said to have healing powers for the skin and body. For the ultimate experience, book a luxury visit and you'll have access to the tranquil – and exclusive – Retreat Spa, complete with its own private lagoon, subterranean spaces, stylish changing rooms, steam cave and special treatments.
STEP INSIDE THRIHNUKAGIGUR VOLCANO
By any expectations a visit to a volcano is thrilling – but a trip to Thrihnukagigur is doubly so. This is the only volcano in the world where the magma chamber can be entered: dormant Thrihnukagigur last erupted 4,000 years ago and unusually the magma chamber at its heart did not become sealed by solidified lava. No roads lead directly to the site; visitors on a trip here first take a dramatic, 45-minute walk from a meeting point to the volcano base, then they descend 120 metres in an open cable lift to the amazing crater bottom. There they'll spend half an hour or so gazing at the extraordinary rocks and colours of the walls. Bring tough shoes, waterproofs and a camera. Thrihnukagigur is 20 or so miles south east of Reykjavik.