Liberally endowed with volcanoes, geysers, fumaroles and lava fields, Iceland never fails to amaze. See thundering waterfalls, bathe in hot spring pools, descend into a dormant magma chamber, walk in the rugged wild, and marvel at the host of sea birds including jaunty puffins.
REYKJAVIK
This buzzing city curls around part of fish-rich Faxaflói Bay on the southwestern coast. It's a suitably poised position for a port and capital - and a puffin colony too. Reykjavik is the world's only capital where the brightly billed birds breed (indeed more than half the world's puffins nest in Iceland). Home to two thirds of the country's human population, Reykjavik means Smoky Bay, which alludes to the clouds of vapour rising from hot springs here. For decades this geothermal activity has been adeptly tapped; 90% of the city's heating and hot water are from the springs. It exudes energy in other ways, too, with its renowned nightlife and restaurants. Its craft ale scene is especially vibrant on 1st March, which is Beer Day, an annual celebration of the 1989 lifting of an alcohol ban. For a more traditional take on Icelandic culture, explore Viking history at the National and Saga museums. Make time, too, to visit imposing Hallgrimskirkja church and Perlan, a glass-domed structure offering stupendous panoramas. Stay in style at Sand Hotel, locally famous for its art deco heritage and in-house bakery.
GOLDEN CIRCLE
Jets of hot water blast up to 40 metres into the air; a mighty waterfall cascades from a glacier down a 32-metre canyon: many of Iceland's most powerful sights are along the Golden Circle. This 190-mile circuit from Reykjavik is a showpiece trail of natural wonders. It takes in astonishing Thingvellir National Park, one of the world's very few places where you can walk between tectonic plates – the park is in a rift valley between the North American and Eurasian plates which are gradually drifting apart. Stark, mossy outcrops add to the geological drama of the park and form a spectacular backdrop to Iceland's national parliament, established here in 930. Also on the route is the spellbinding Geysir area; Great Geysir is the best known of the spouting hot springs, but the tallest and most ferocious is Strokkur. Majestic Gullfoss waterfall is also on the Golden Circle, as is fantastically coloured Kerið, a crater lake with deep red slopes and milky blue water. You could complete the Golden Circle in a day, but for an appealing Icelandic experience spend a night at Torfhus Retreat, an eco-luxury hotel with traditional turfed roofs, zero light pollution and geothermally heated basalt stone hot tubs.
THORSMORK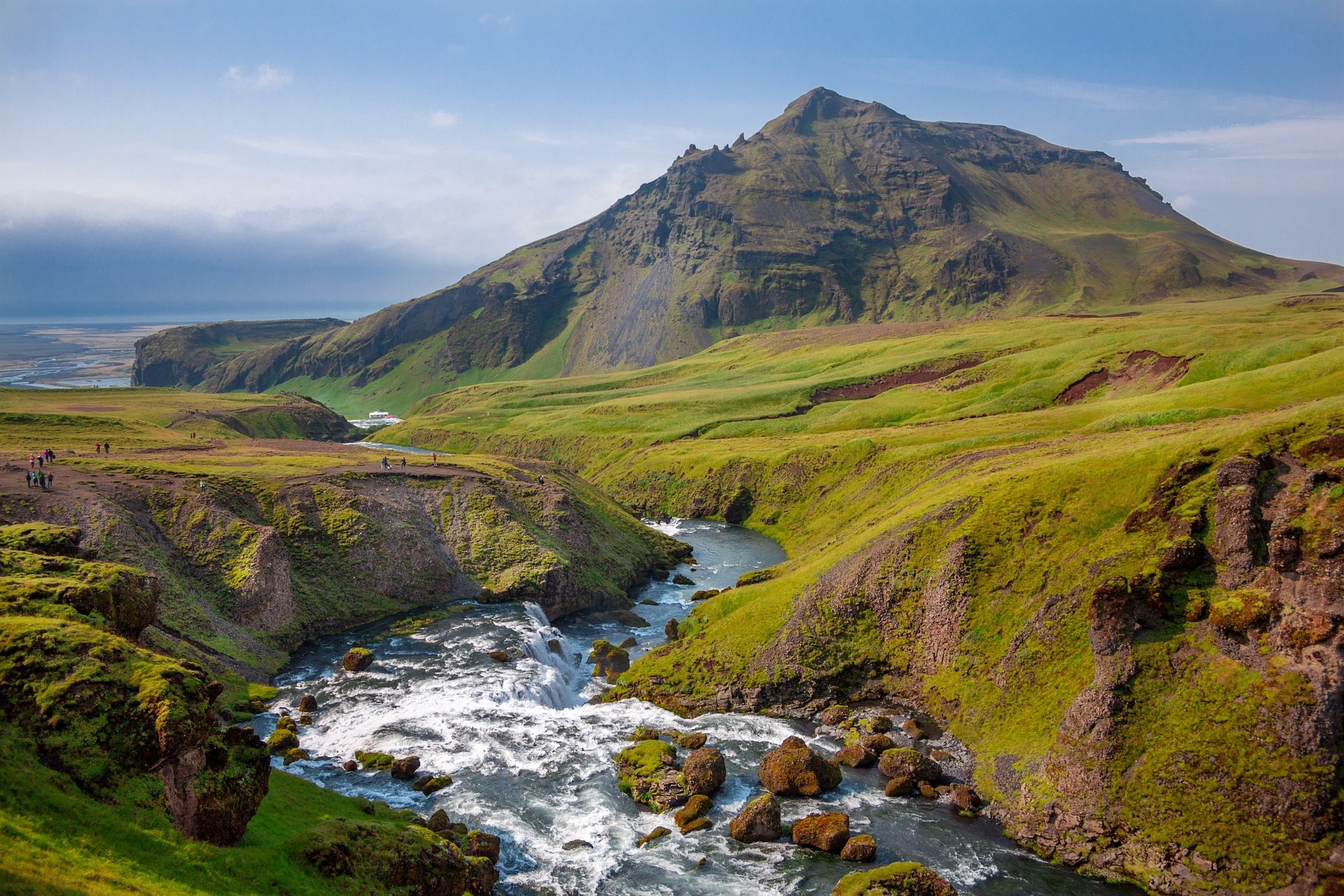 One of Iceland's most beautiful areas, Thórsmörk is an ethereal valley and mountain ridge. It lies in misty splendour at the southern end of the country's Highlands and is named after the Norse god Thor. The set-up is near-mythical, too: Thórsmörk was formed by the confluence of epic rivers and is surrounded by three great glaciers. They provide a sheltering embrace, so Thórsmörk tends to be warmer than other parts of Iceland and its rugged hillside vegetation – of moss, shrubs, ferns, birch trees – is copious. The green of the slopes contrasts with the roaring white rivers in the valley that cut through beds of black sand. Thórsmörk is a haven for walkers, albeit a challenging one; among the most compelling footpaths is the eight-hour Fimmvörðuháls trail passing beneath two glaciers. Getting here adds to the sense of adventure; Icelandic superjeeps, specially adapted vehicles used for off-road travel, tackle this rough terrain and forge the natural obstacle of the River Krossá.
REYKJANES PENINSULA
Nudging into the Atlantic from southwestern Iceland, Reykjanes Peninsula is a geological wonderworld. Its lava fields and volcanic landscapes are of such significance it was declared a UNESCO Global Geopark in 2015. It's a place of fumaroles, deep-blue lakes and sulphuric waters that have turned rocky areas into kaleidoscopic tracts. It runs along the Mid-Atlantic Rift, where North American and Eurasian tectonic plates are moving apart, hence dramatic seismic activity in the distant past and even recently: after 800 dormant years Fagradalsfjall volcano erupted in 2021 and again in August 2022. Such pyrotechnics aside, this is a great place to explore: visit bird-rich Krysuvikurberg cliffs; in sturdy boots climb up Valahnjúkur at the Reykjanestá cliffs taking in eye-stretching views and calling in at Iceland's oldest lighthouse; see (and smell) vibrant, bubbling Seltún geothermal zone; take a relaxing dip in the world-famous Blue Lagoon and stop nearby at the fishing village of Grindavík for lunch and even a round of golf. For an exceptional treat check into the Retreat Hotel on the Blue Lagoon, which offers 62 chic suites, a subterranean spa and a private lagoon.
SOUTH SHORE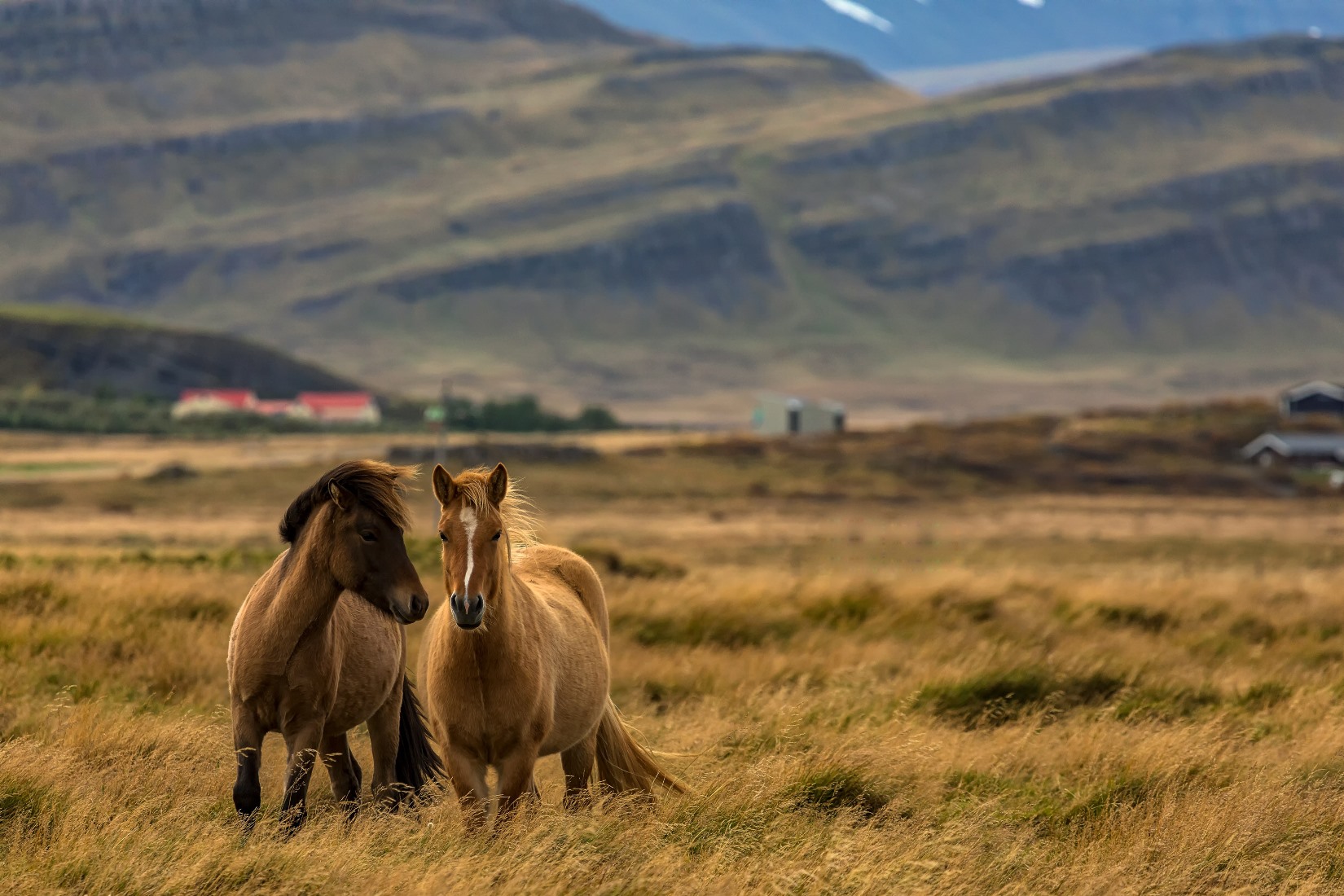 From thundering waterfalls to fantastical rock formations, the south coast is punctuated by spectacular sights. Skógafoss is one of Iceland's most magnificent waterfalls and, visible from the ring road, one of its most accessible. Also close to the ring road is Seljalandsfoss, formed by melt water from Eyjafjallajökull glacier; this waterfall is even more sensational in that visitors can step behind its torrential curtain of water. To the east, Solheimajokull glacier is a phenomenal place to take an ice walk. Nearby is the eerie black sand beach of Reynisfjara. The cliffs above give on to striking basalt columns, while rising from the sea beyond are the monumental Reynisdrangar sea stacks, sculpted by the surf. Local legend attributes the strange shapes to trolls who attempted to capture a ship but, with the ship, were turned to stone when the sun came up. For insight into contemporary Icelandic life – and for considerable comfort – stay at farmstead and boutique hotel Skalakot where Icelandic horses are bred.
WESTMAN ISLANDS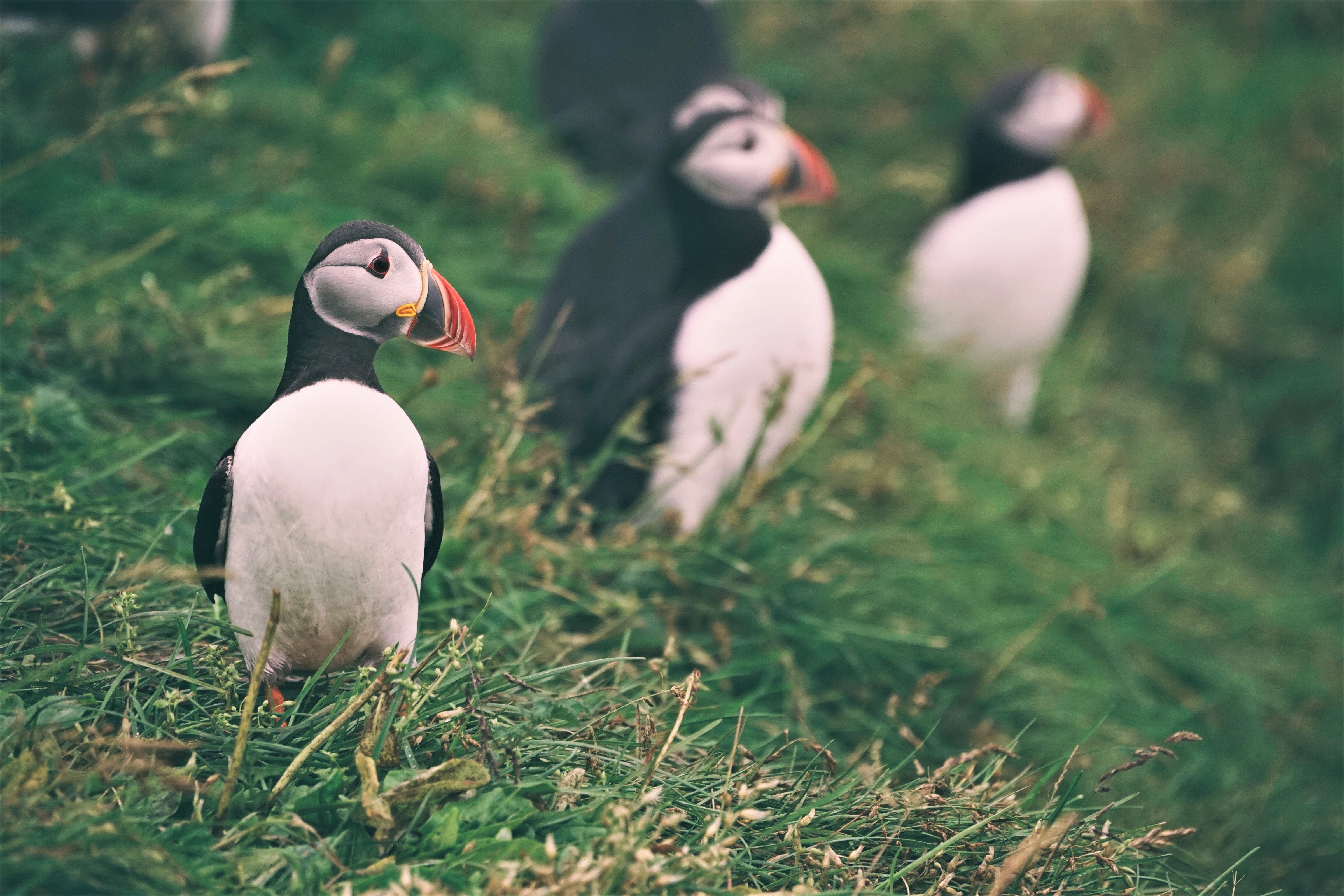 The 15 Westman Islands are a haven for wildlife. In summer millions of puffins nest in the cliffs and sea stacks here, while fin, humpback and minke whales patrol the waters – and at any time of year orcas may be sighted. Only the largest island, Heimaey, is inhabited by humans. It has an intriguing history that includes slavery, piracy, fishing riches and, more recently, volcanic eruption. In 1973 the entire population was evacuated when, without warning, Mount Eldfell began spouting lava. The people subsequently returned and the island has since become a welcoming destination. It is a striking place from which to watch teeming sea birds, to explore islets and sea caves by private inflatable boat (perhaps in the company of seals and the odd whale), and to climb the tremendous sea cliff of Heimaklettur, which is the Westermans' highest point.